Welded Mesh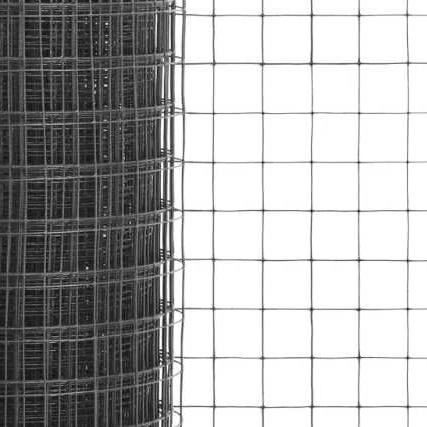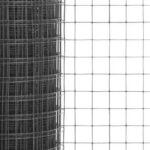 Full range of galvanised welded mesh rolls for perimeter fencing, boundary demarcation, pet enclosures, gardening.
Key info:
Galvanised to protect against rusting 

Delivered in rolls
European made
Large stocks
Related: Chicken Wire, Rabbit Fencing, Dog Fencing 
Scroll for more details
Product Information: Weld Mesh
Grading
Type
Galvanisation Method 
Properties
ECONOMY
Steel wires are assembled to create the mesh which is then hot dip galvanised
Heavily galvanised after manufacture for longevity. Lower degree of uniformity and straightness
PRIME
(Made in Europe)
Pre-galvanised electro-zinc coated wires are welded together to create the final product
Strong weld points. Uniform & regular weld mesh. Smooth finish. Good corrosion resistance
SUPER PRIME
(Made in Europe)
Uses double galvanised method: pre-galvanised steel wires are assembled to create final product which is then hot dipped again in very thick layer of zinc
Best quality for professional use. Increased abrasion & corrosion resistance – can withstand harsher conditions. Longer lifespan
Size & Applications
| | | |
| --- | --- | --- |
| Hole Size  | Available In: | Use For:  |
| 50mm x 50mm | Economy & Prime | Dog pens / Fox protection / General boundary fencing |
| 25mm x 25mm | Economy, Prime, Super Prime | Fox protection / Cat enclosures / Garden fencing |
| 19mm x 19mm | Super Prime | Rat & Squirrel protection |
| 13mm x 25mm | Super Prime | Bird protection / Small animal enclosures |
| 13mm x 13mm | Economy & Super Prime | Fruit cages / Bird protection |
| 6mm x 6mm | Economy & Super Prime | Rodent protection |
Gauges Explained
The diameter or thickness of the wire is referred to as the gauge (g.). The lower the gauge the thicker the wire.
Our galvanised weld mesh rolls come in:
14g. = 2mm dia.
15g. = 1.8mm dia.
16g. = 1.6mm dia.
19g. = 1mm dia.
22g. = 0.7mm dia.
23g. = 0.6mm dia.
FAQs
What is galvanised steel?
Galvanisation is the process by which steel is coated in zinc to protect against corrosion, rust and the elements. 
Would I be able to cut this with scissors?
No. Weld mesh rolls are designed to be stronger and more rigid. Use wire cutters or pliers.
How flexible is the product?
Moderately flexible. The squares are welded at each joint to add strength, which does make it more rigid. For or a product that can be more easily moulded around animal coops or into unusual shapes try chicken wire.
What would you recommend I attach this to in order to make a fence?
Metal fence posts, set in concrete, will offer the best support. Alternatively, wooden posts, while less sturdy, are easier to plant and attach the welded mesh to.