Badger Proof Fencing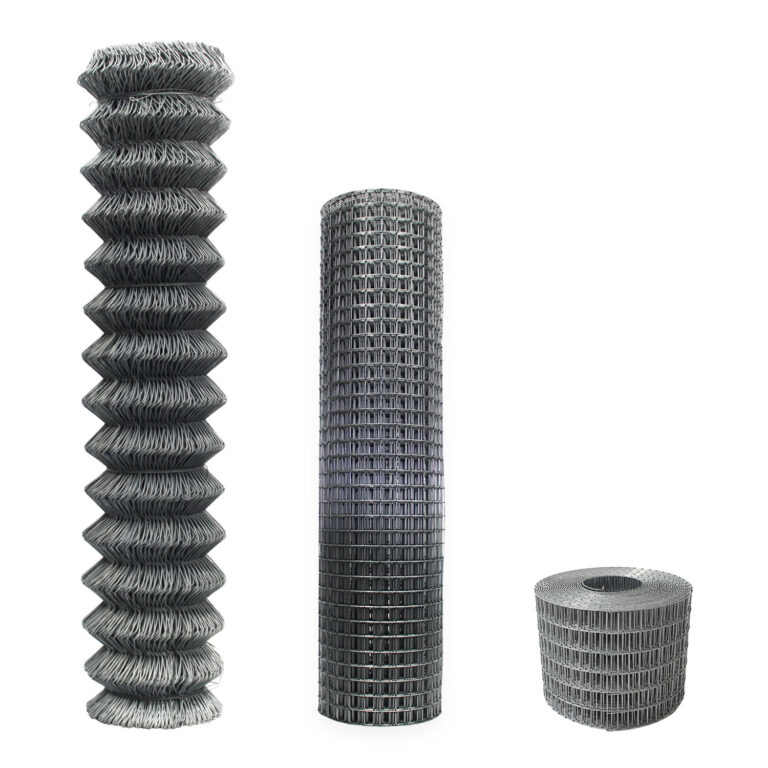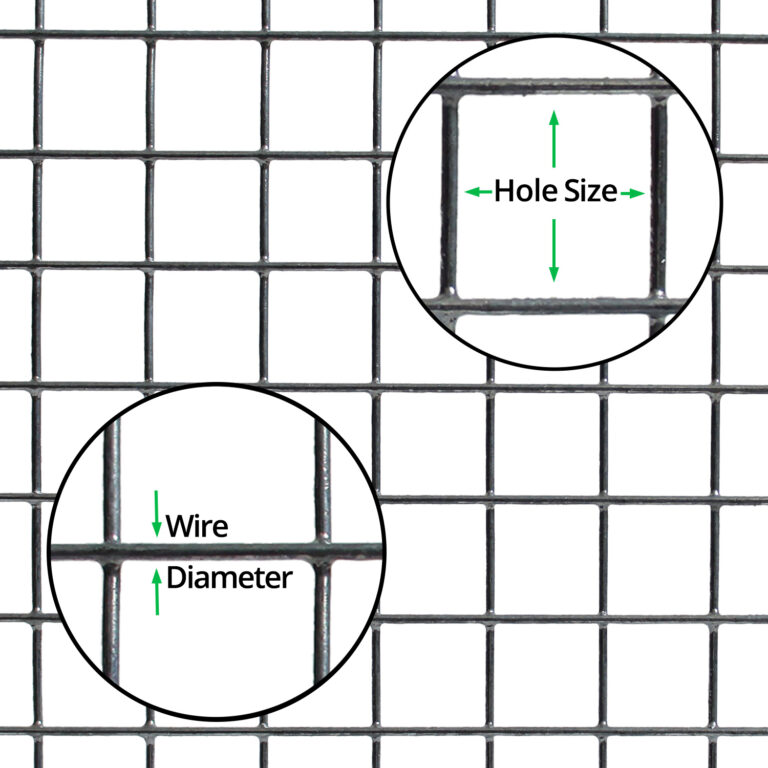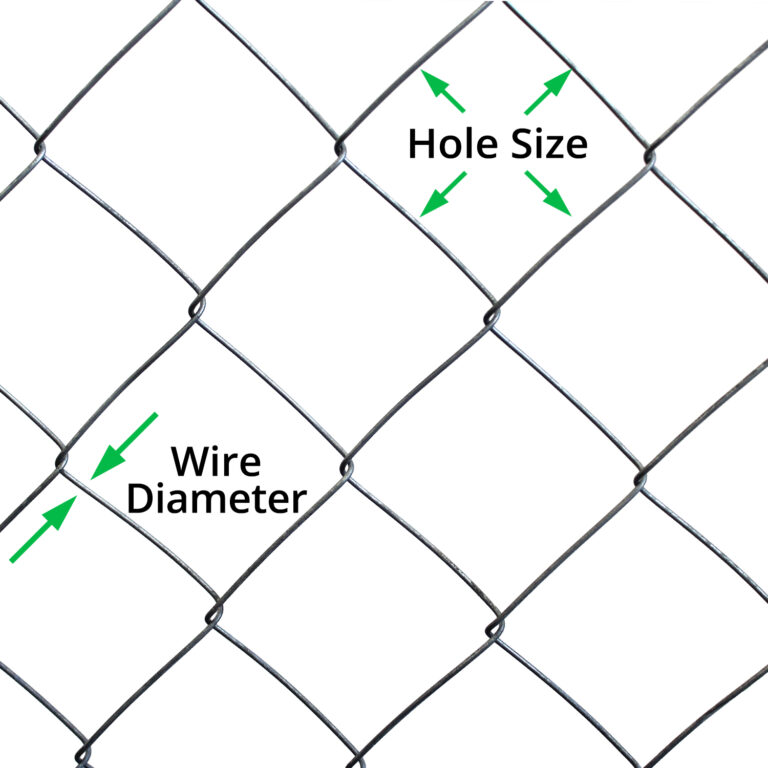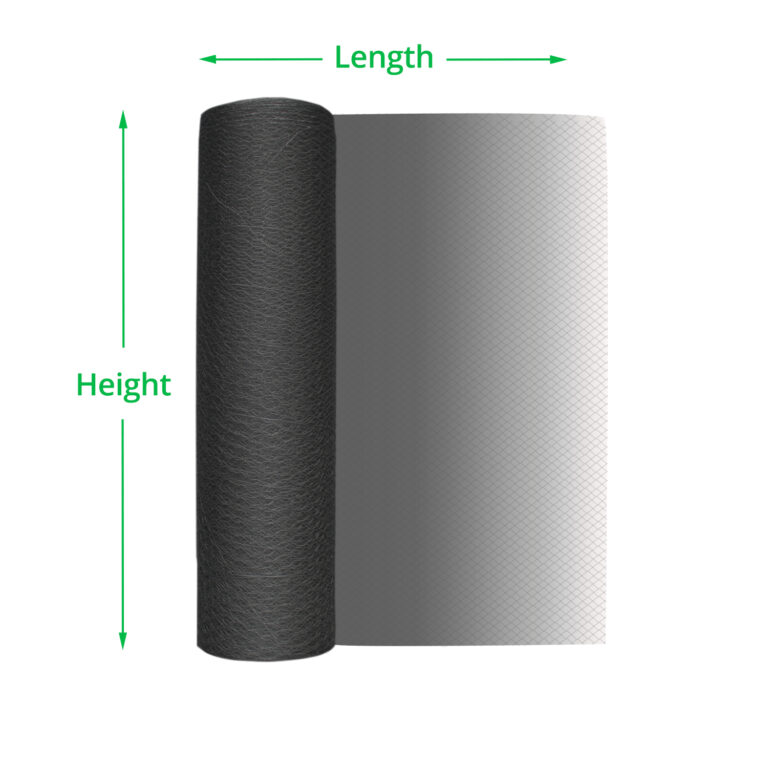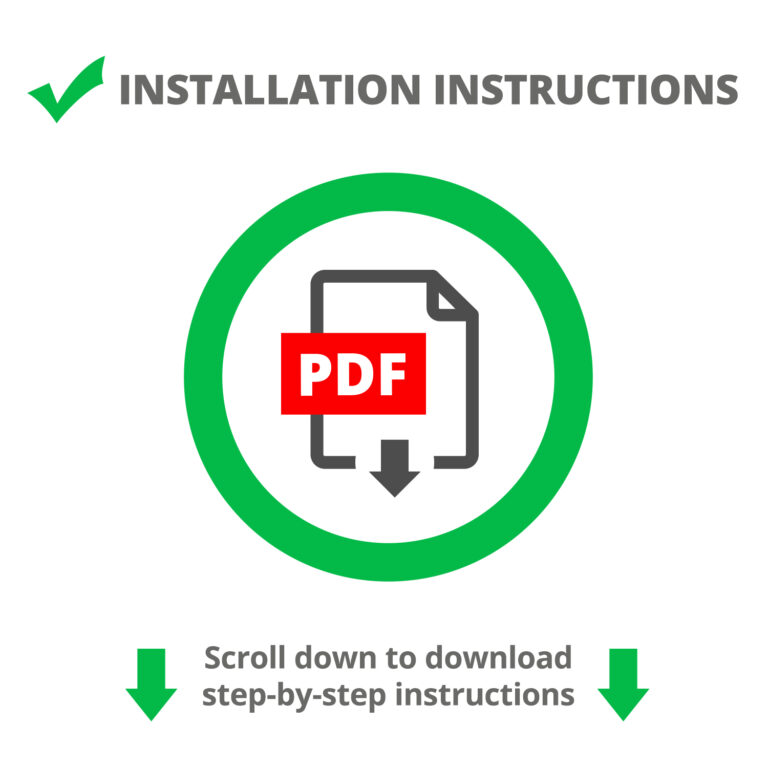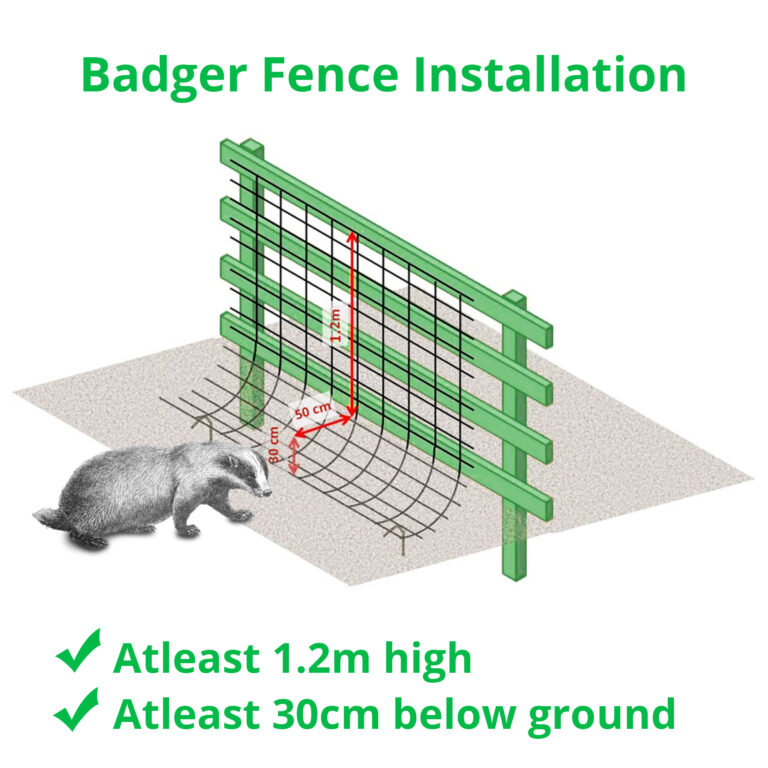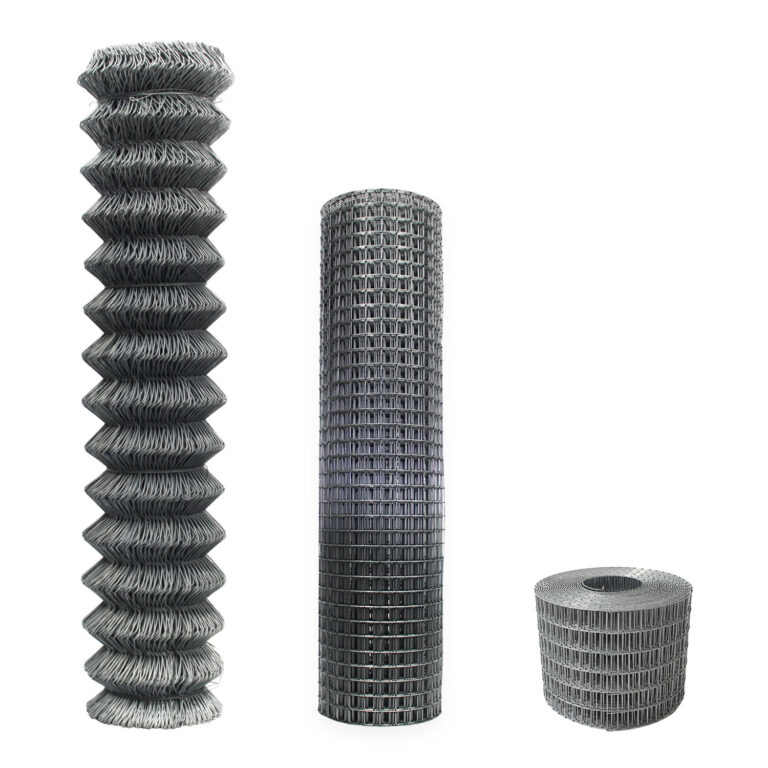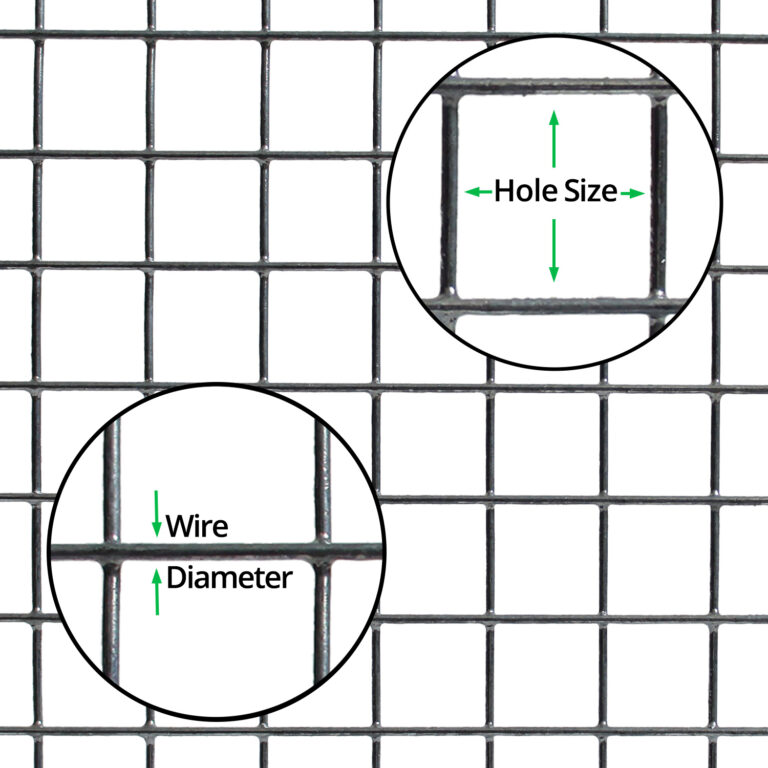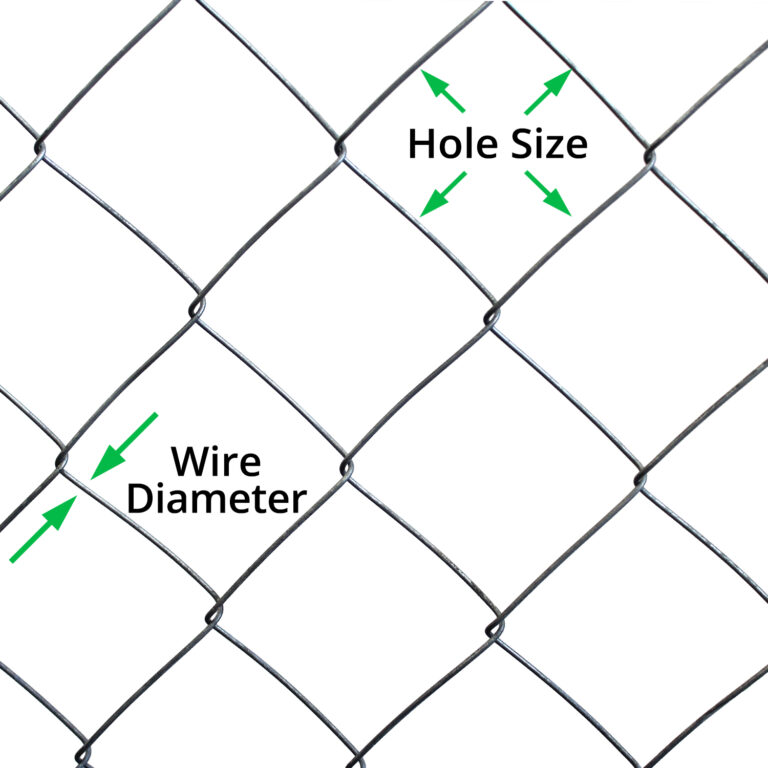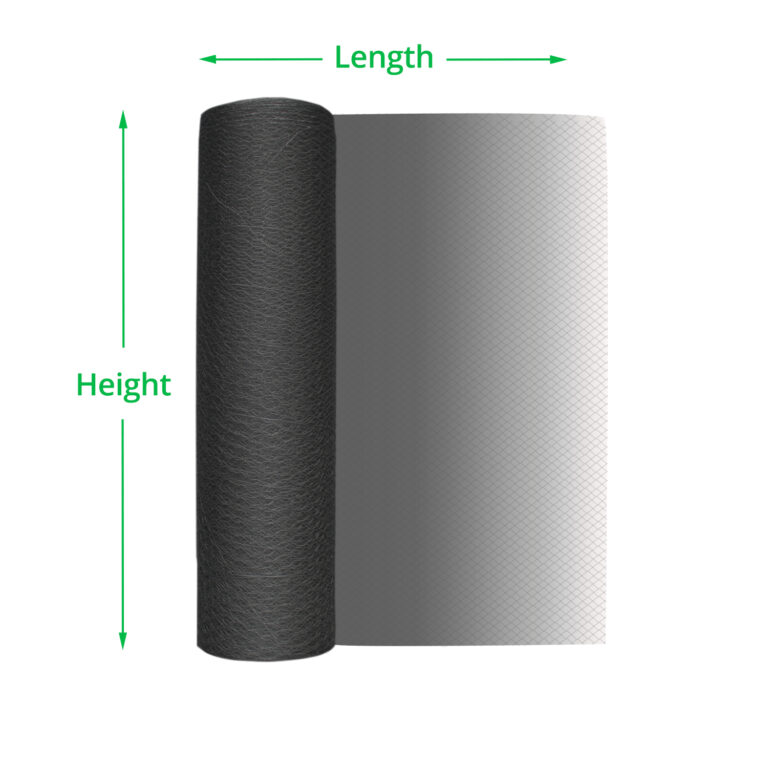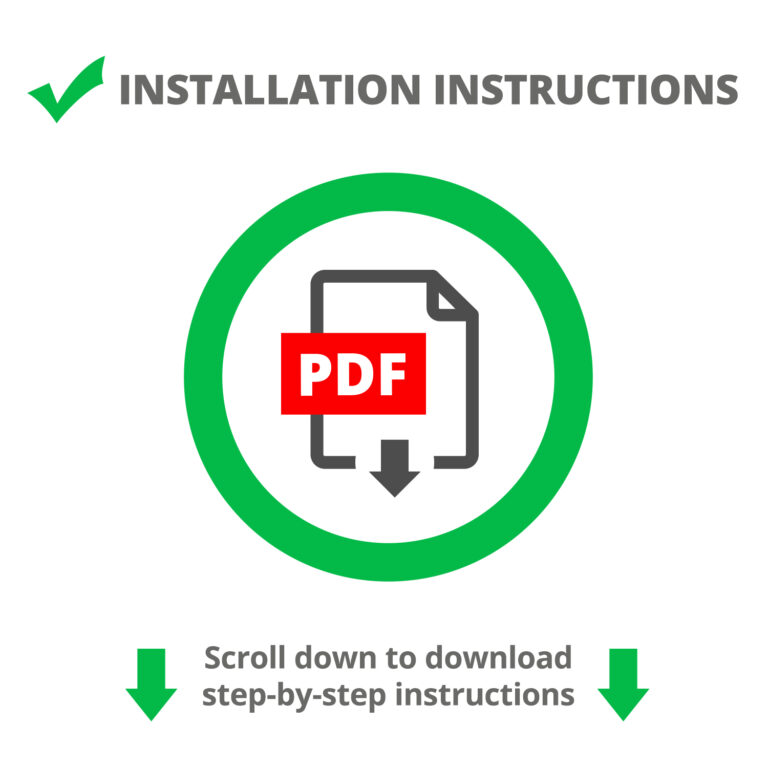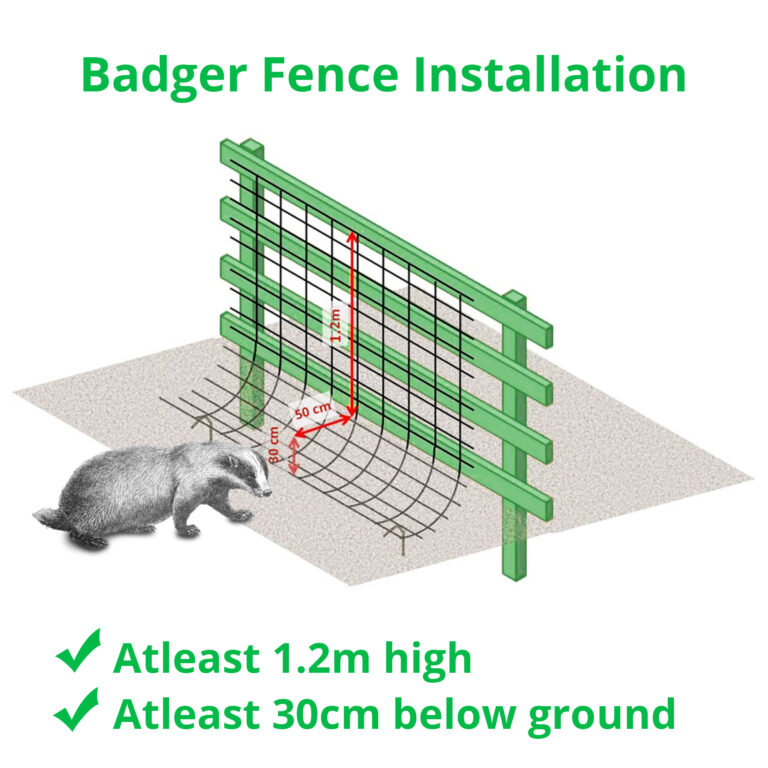 Extra strong and durable wire fencing to stop badgers from getting into unwanted areas.  Available in 2.5mm (12g) and thicker galvanised wire fence.
Manufactured in Europe, to BSEN Standards
Key info:
Next day delivery
10 year lifespan
Delivered in a roll
Multi purchase discounts
Scroll for more details
Installation Instructions
To Do
Explanation

Step 1 – Mark the Post Location

Indicate the positioning of the posts, ensuring a spacing of 2-2.5m between each one.

Step 2 – Dig Holes

Dig a hole for placing the post, making sure that its depth is approx. one-third of the post's length.

Use a spirit level to ensure the posts are perfectly aligned vertically.

Step 3 – Cement Posts In (Optional)

Pour concrete into the holes, then place the posts securely into the concrete.

Step 4 – Dig a Trench

Dig a trench parallel to the fence line for the netting, making sure it reaches a depth of 30cm.

Step 5 – Secure Mesh to End Post

Roll out enough netting to cover the space between the first two posts.

Secure the mesh using staples or cable ties at intervals of 15cm.

Step 6 – Secure Mesh to Posts

Secure the remaining section of the mesh by following the procedure outlined in step 5.

Step 7 – Attach Panel to the Mesh

Once you have finished securing the mesh to all the posts, cover the bottom of the trench with a piece of a panel, then attach the wire mesh to the panel by using cable ties.

The panel will overlay the bottom of the trench on the exterior of your fence.

Step 8 – Secure the Flap to Ground

Secure the flap to the ground by using pegs.

Secure it at the 90-degree angle and at the outer edge of the lip, repeating this every 60cm.

Step 9 – Cover the Trench

Cover the outer flap by placing a layer of soil or mulch over it.

Optional:
Enhance security against digging by adding a layer of concrete into the trench.
FAQs
How do I install this product?
Our products are simple to set up, although the unique features of badger fencing do require detailed instruction. All of these goods come with full instructions to ensure that you can successfully set up your fence and to keep them out, and these should be followed for the best results.
Can badgers climb fences?
Surprisingly, yes, and they have teeth that are good for breaking through barriers. Our mesh is especially designed to overcome these advantages. It is made from tough mesh, and is of a high that is designed to make climb tough and tiring for these animals.
How can I prevent badgers digging under a fence?
They are infamous for their digging abilities, but our fences are designed to tackle this. These products include a section which, upon installation, is buried underground, ensuring that any animal that attempts to travel under a barrier is stopping in their tracks, unless they dig very deep, making their task much more difficult.
Can this fencing keep other rodents out?
To an extent. Obviously, any barrier will provide an obstacle to a number of different animals, but there are some creatures that differ dramatically from badgers. They lack the attributes that this product either limits, or exploits. A squirrel, for instance, can climb much higher than a badger can.
Can this product have electricity going?
It can be, but is not necessarily. Some of our range is available in an electrified form, making climbing even more difficult, and presenting more of a challenge to other sorts of animals too, though these are more expensive, and more time consuming to erect. That being said, they do yield better results in the long run.
Common Uses
Boundary / Garden fencing
Security fencing
DIY enclosure building
Chicken coops
Downloadable PDFs