Gabion Planter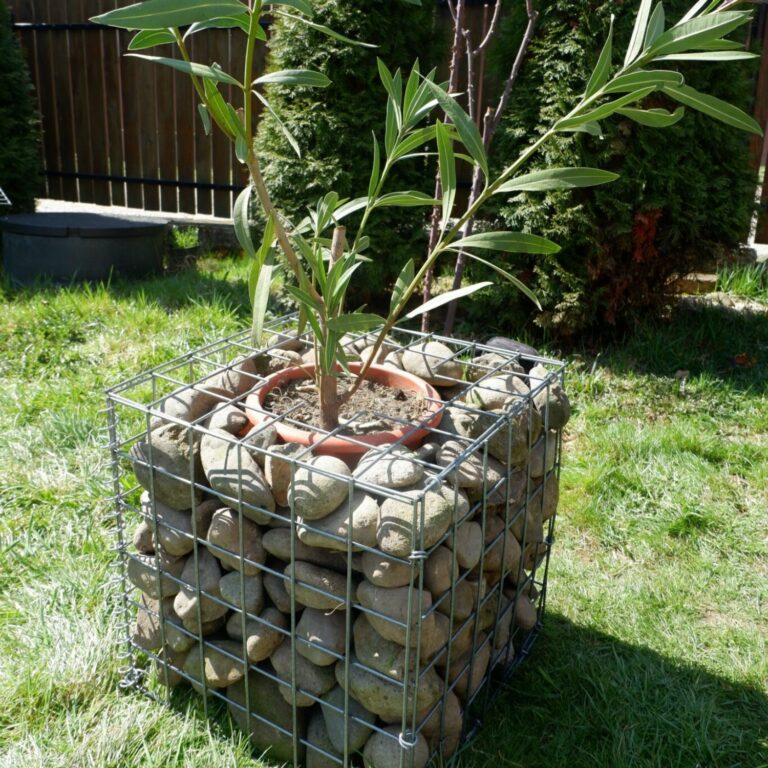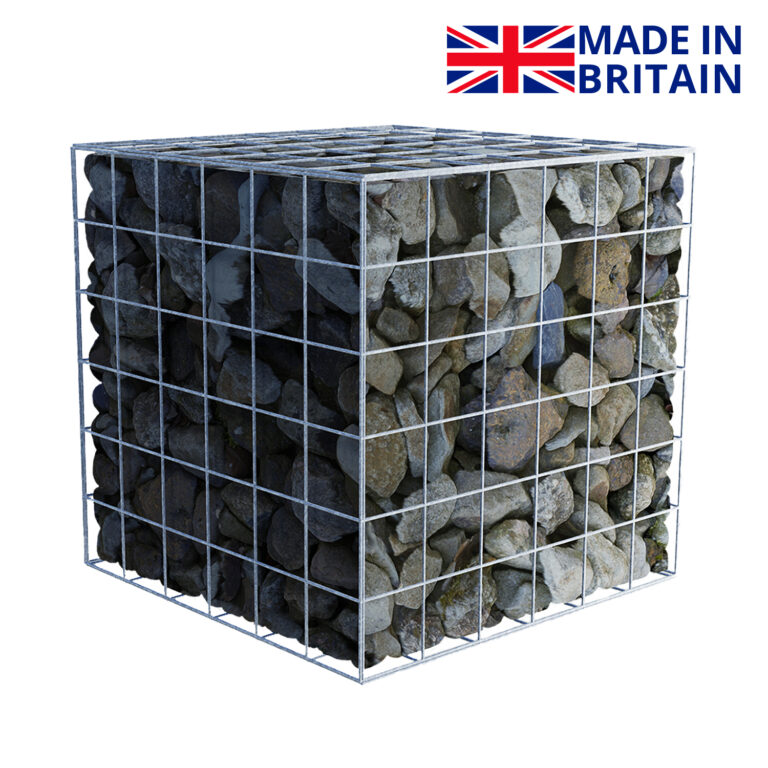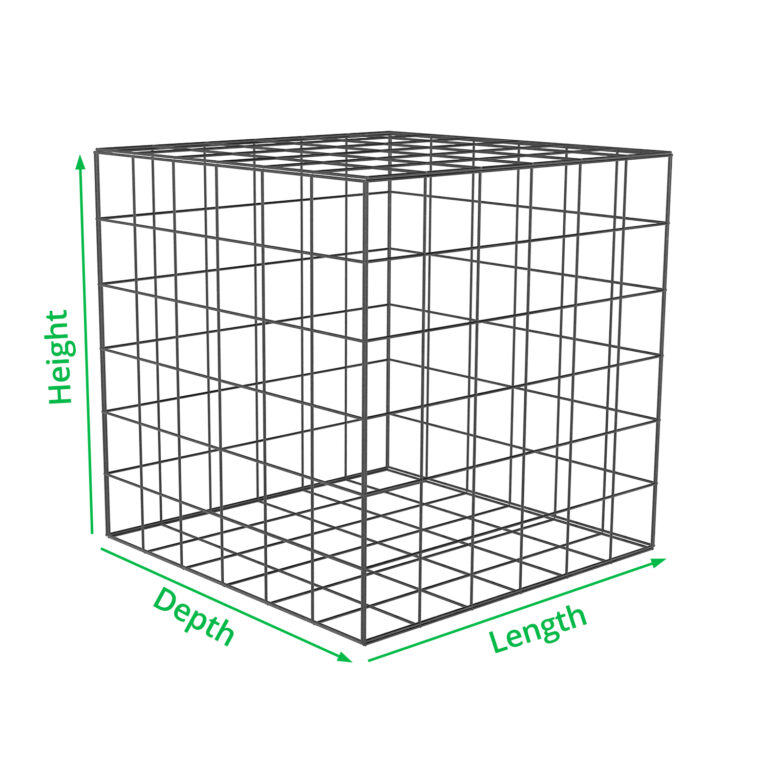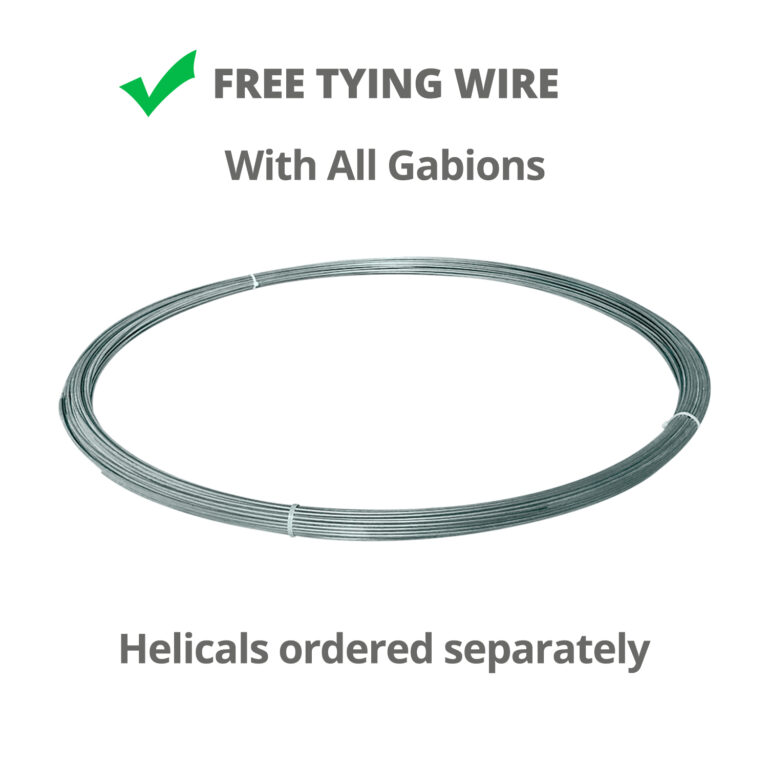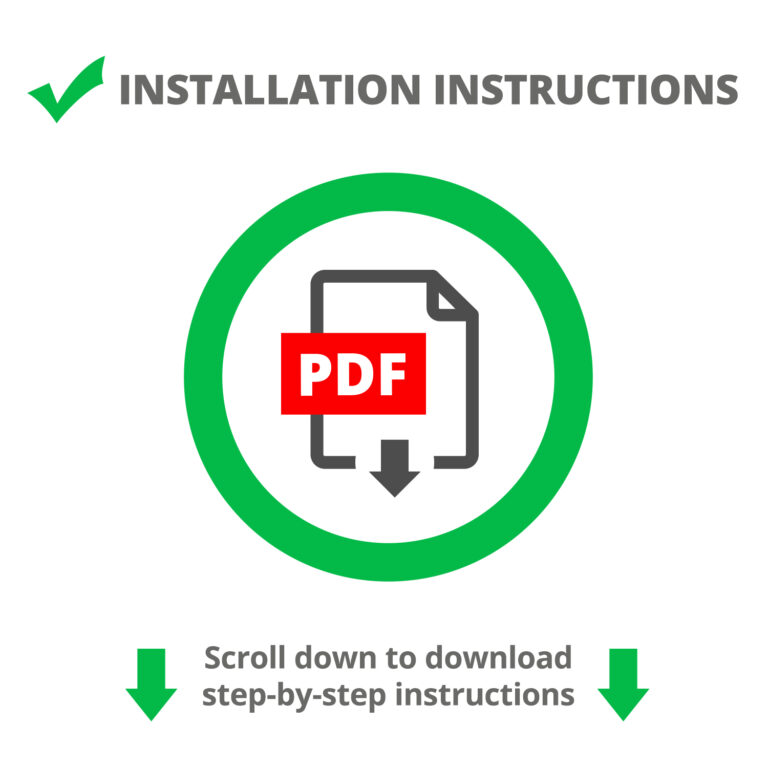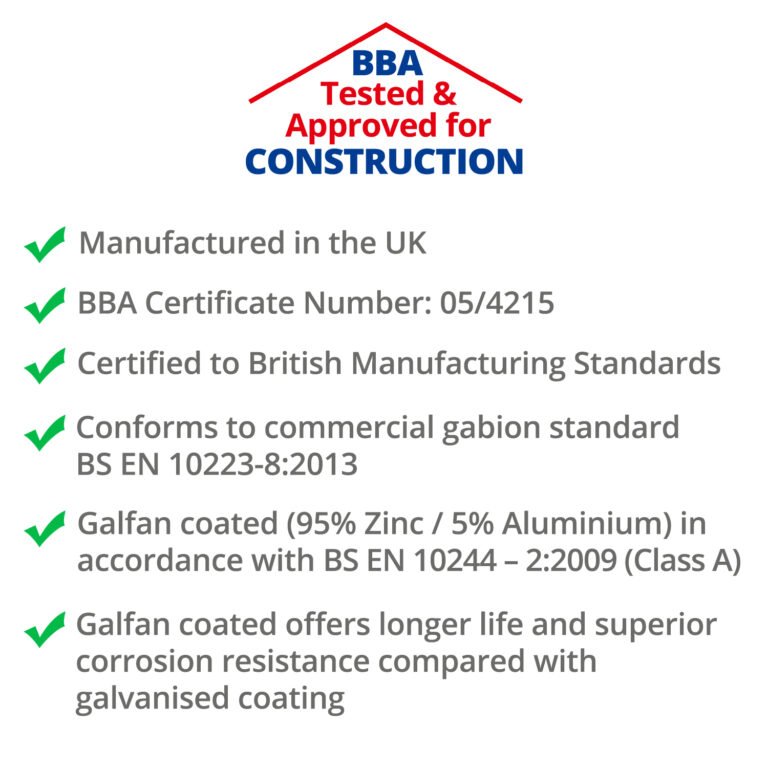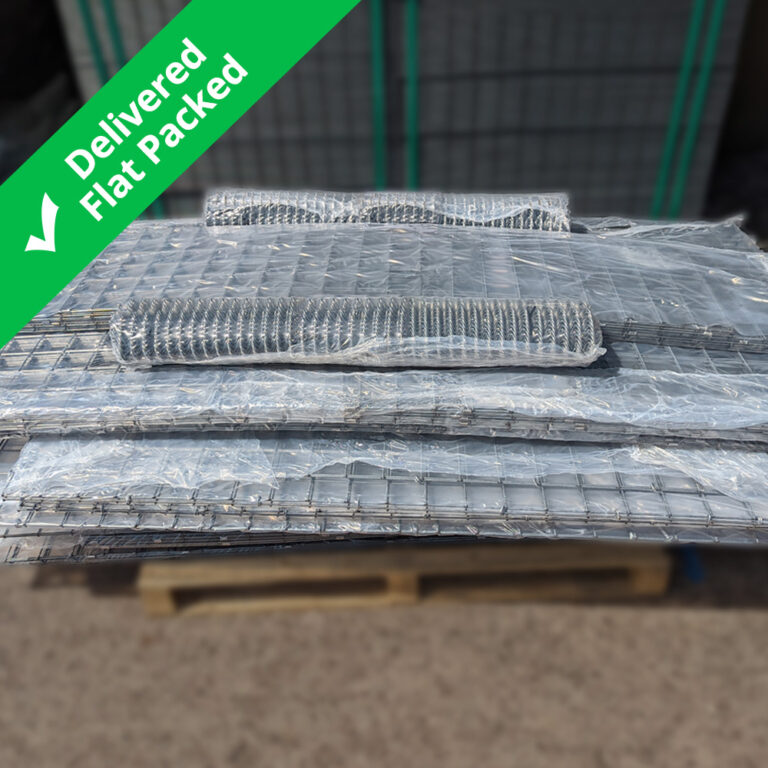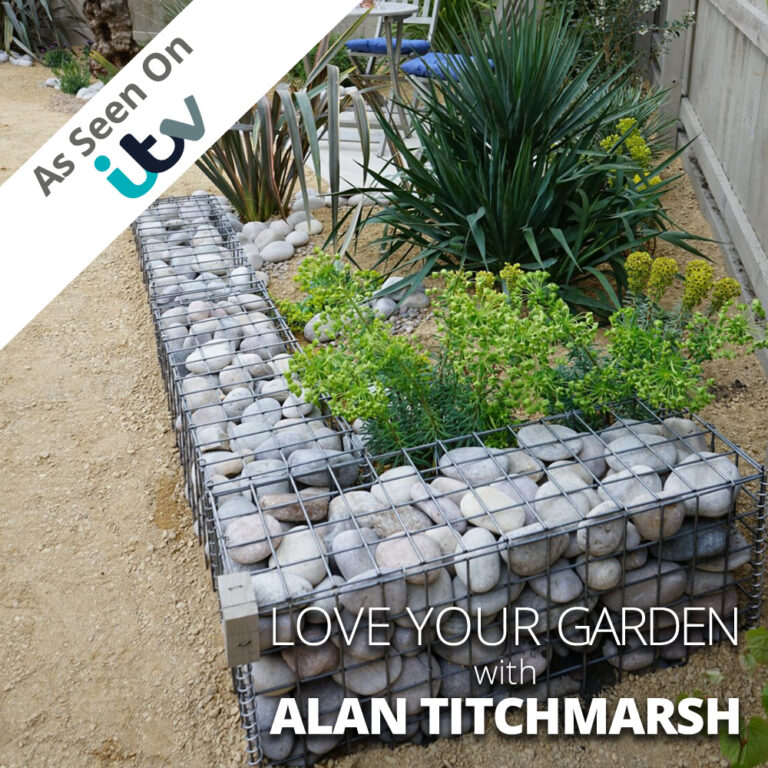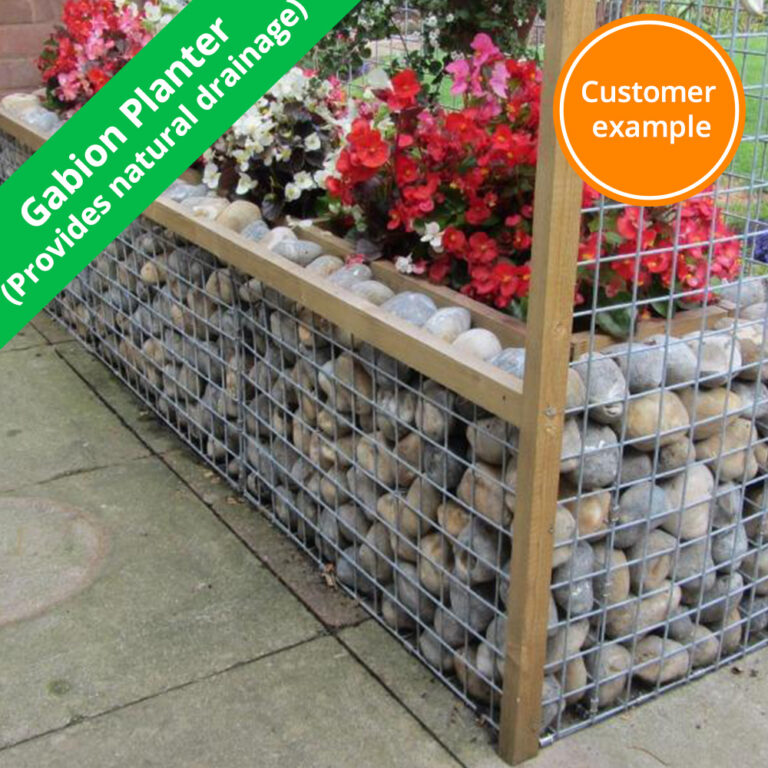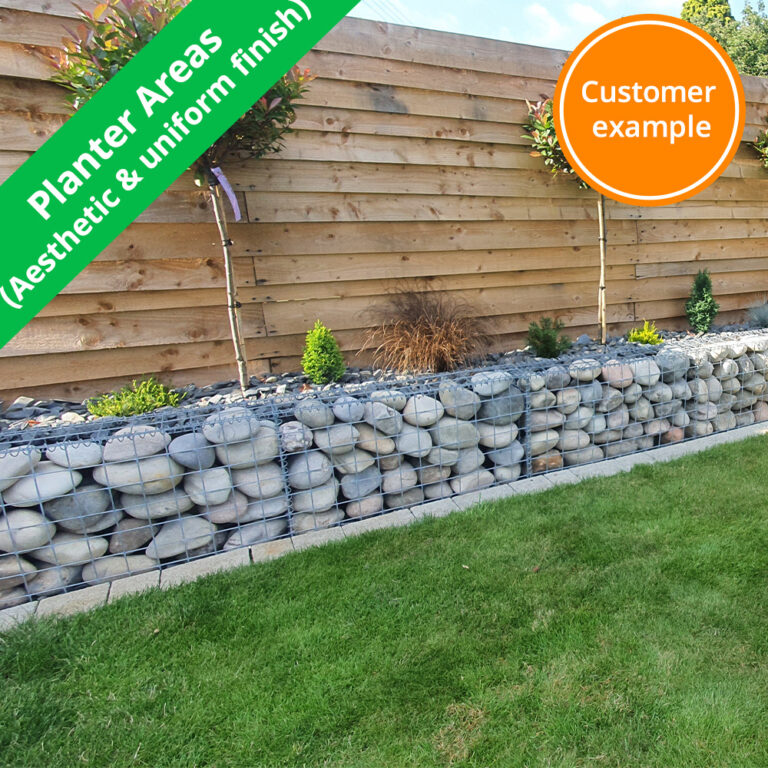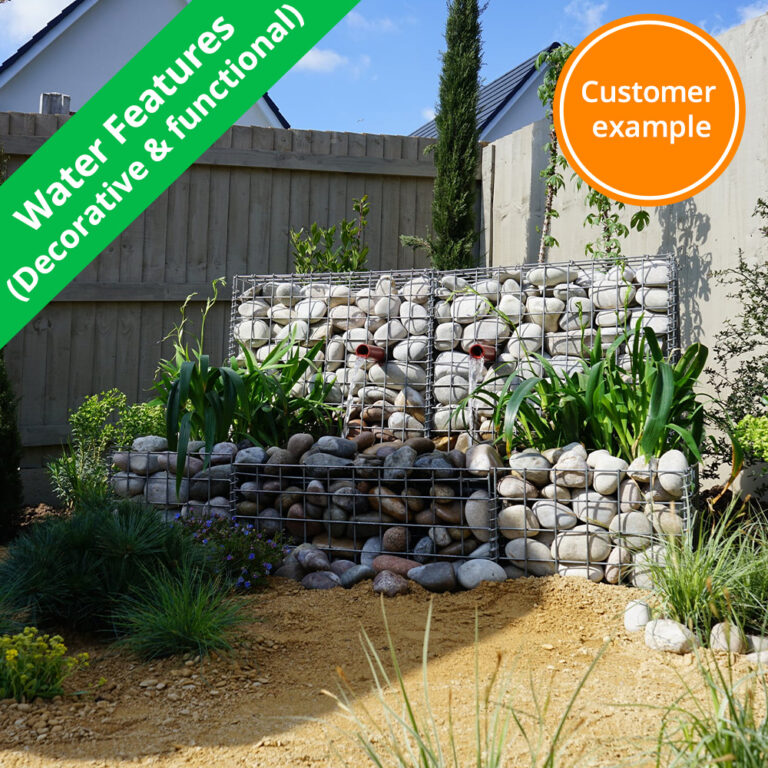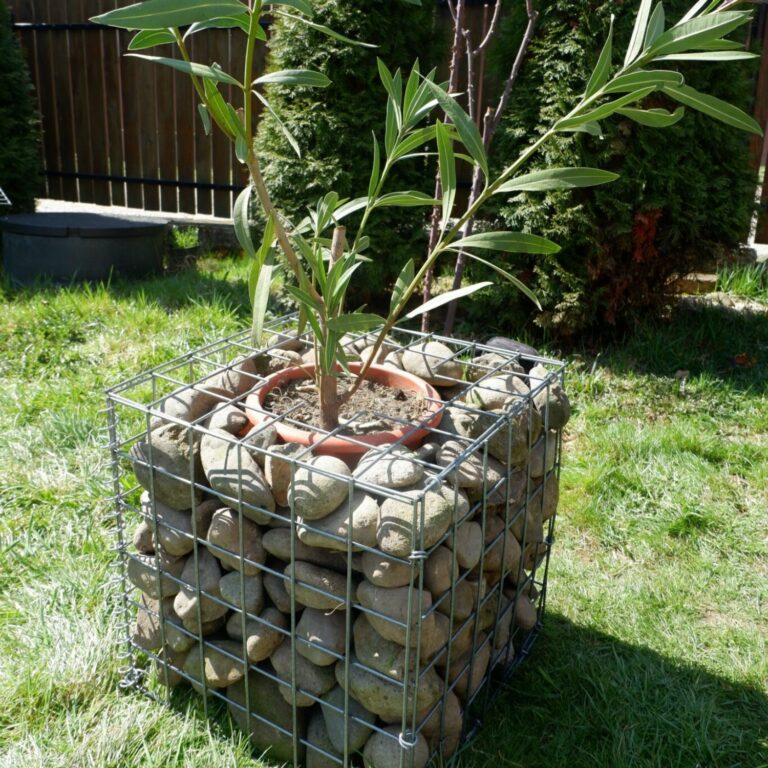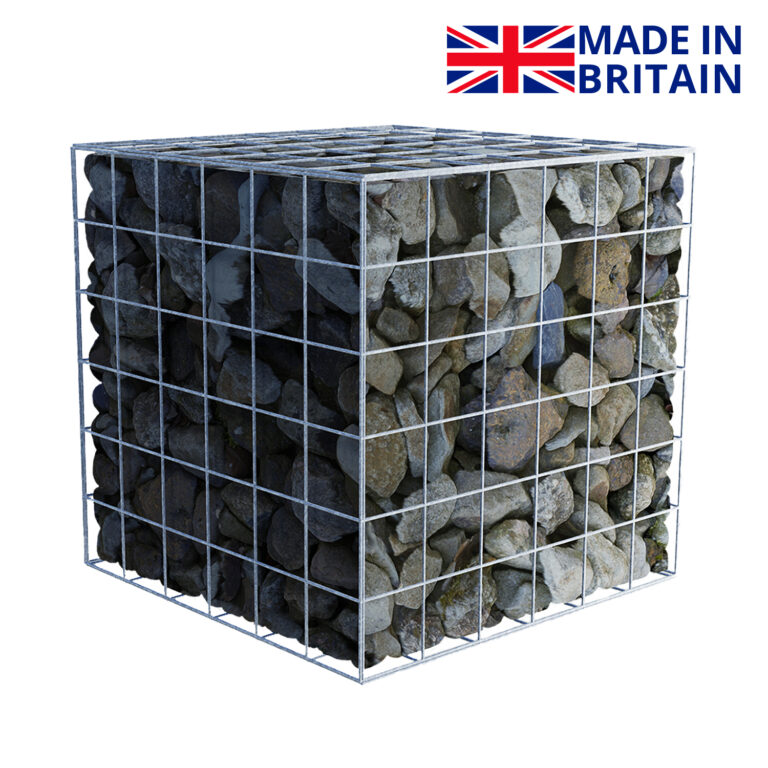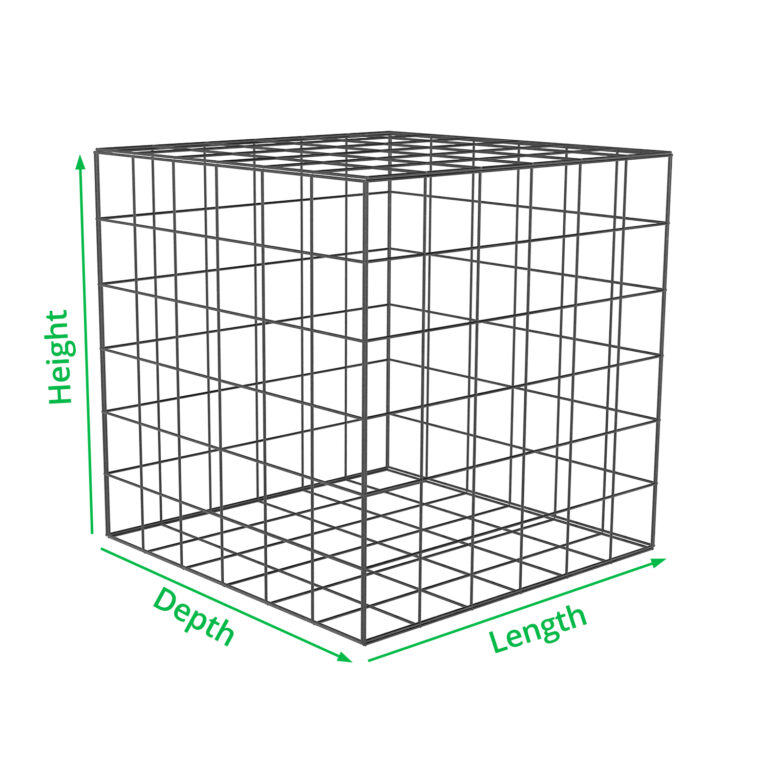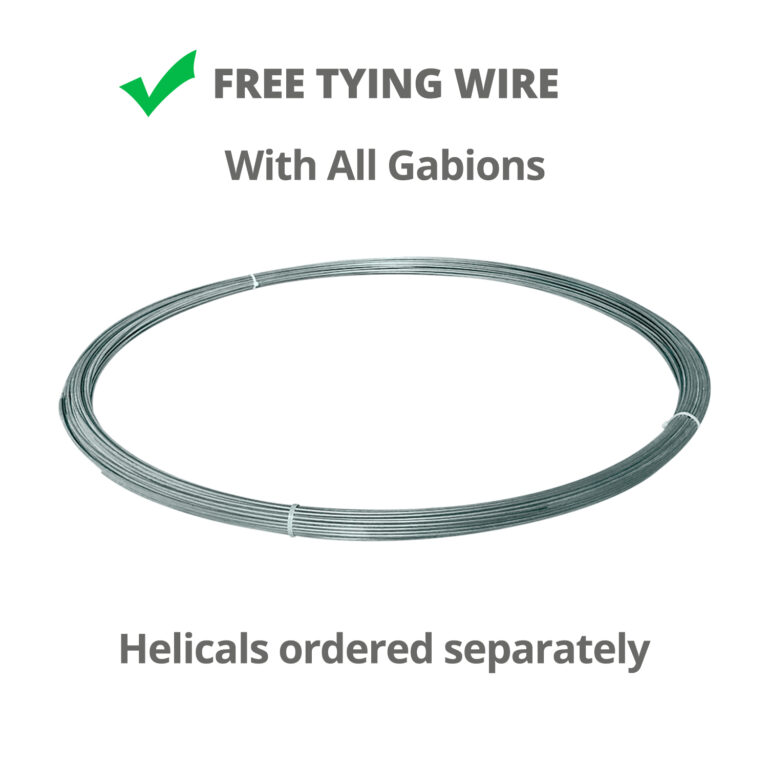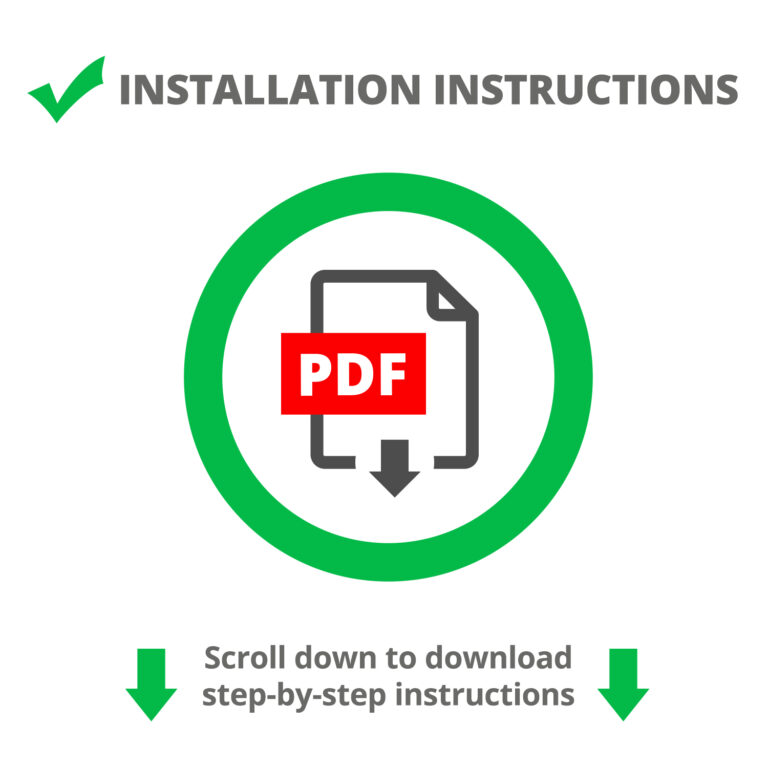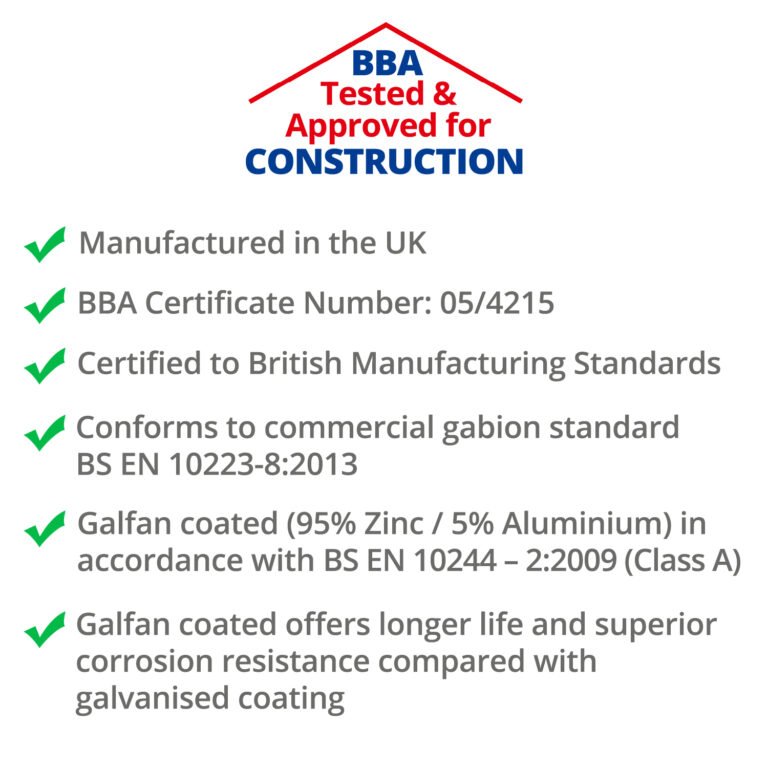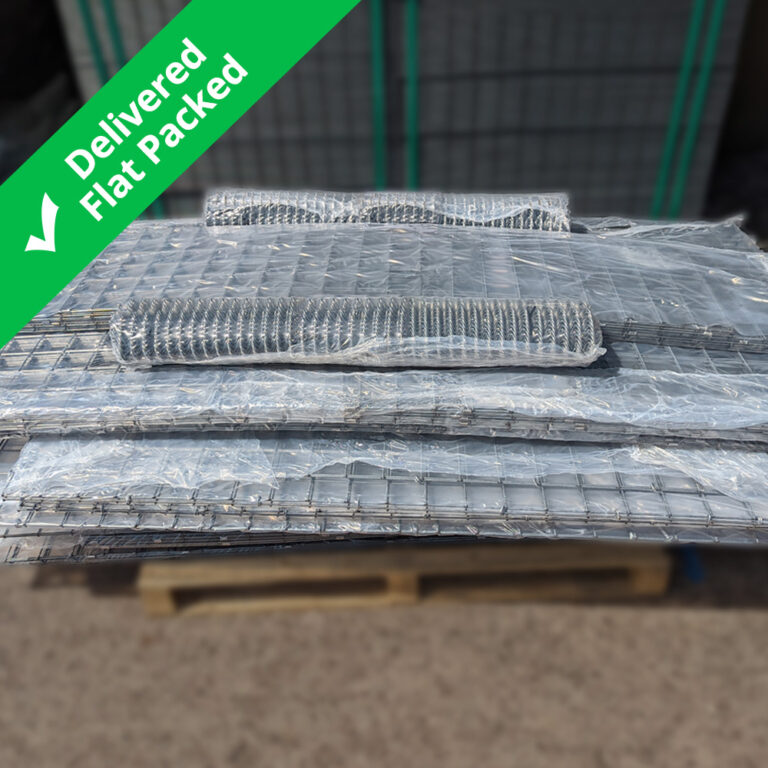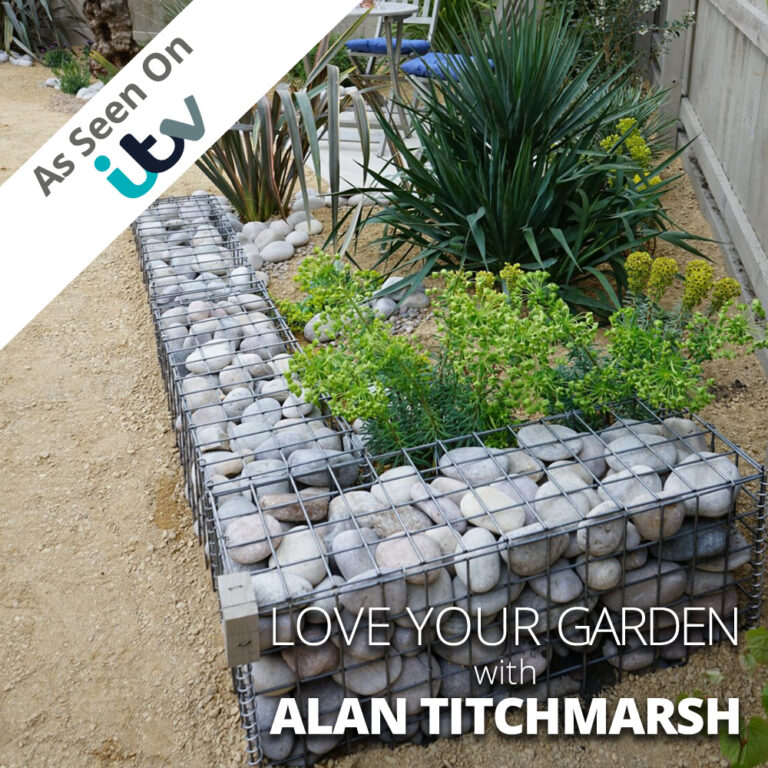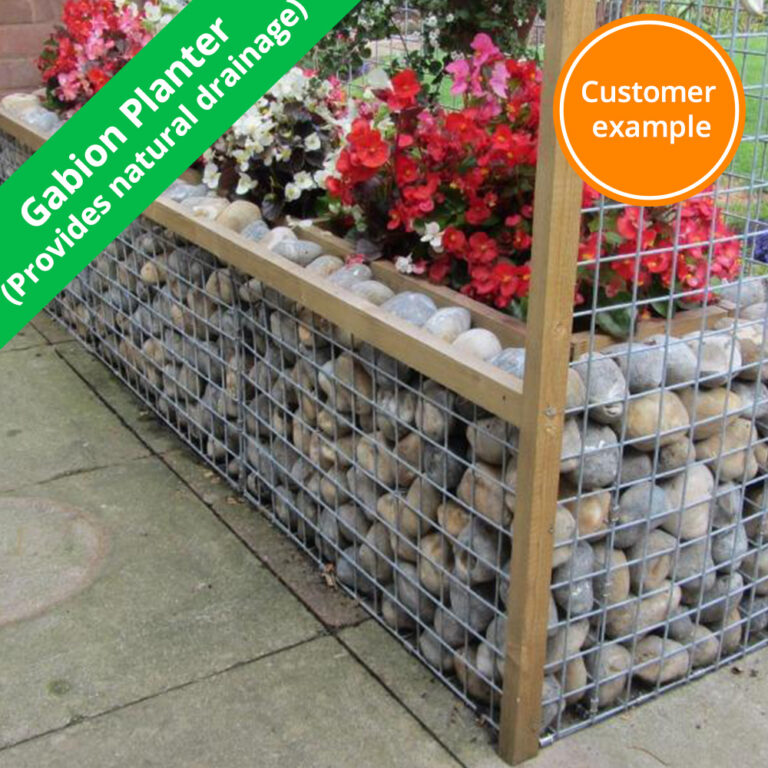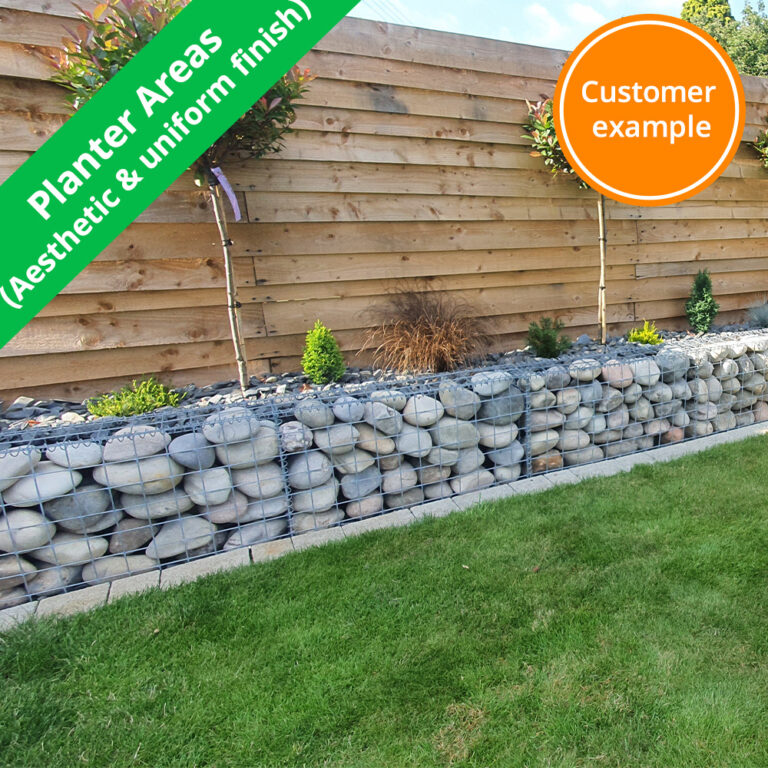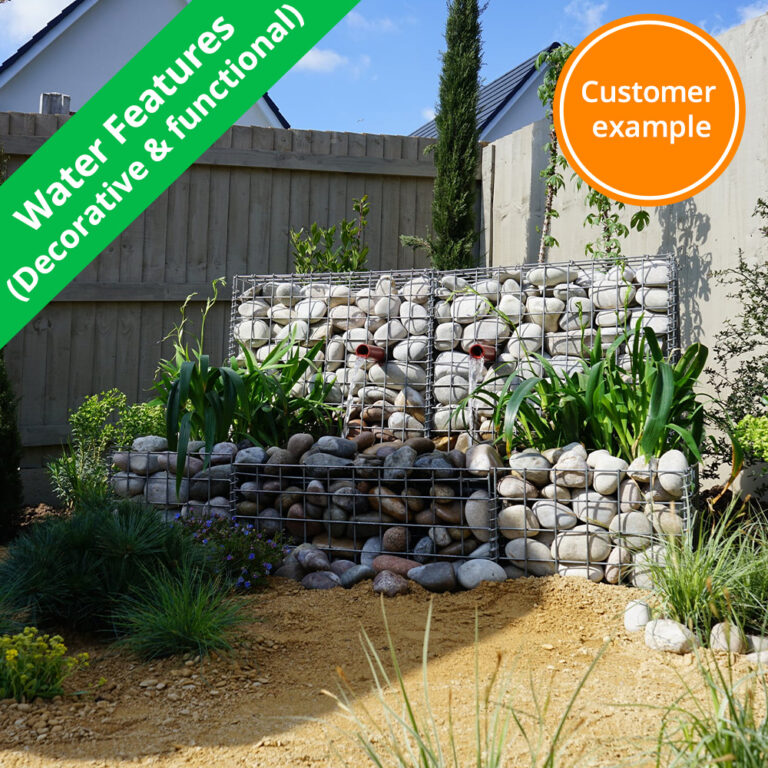 Gabion planters used as flower beds, plant beds and a large range of decorative features by landscapers and gardeners.
Manufactured in the UK to BS EN standards
Key Info
Starting from £12.99
Corrosion resistance
Lifespan of 50 years +
Scroll for more details
Customer Images
 
Galfan Coated
 
3mm Wire Diameter
4mm Wire Diameter
5mm Wire Diameter
Planters

 

 

 

Can be walked on

 

 

 

Can be sat on

 

 

 

Use in public & commercial environments

 

 

 

No bulges when filled with rocks

 

 

 

General
 
 
 
Delivered as
Flat packed in small to large truck depending on order quantity
Delivered with
Delivered with FREE tying wire
Also available
Helicals & corner ties
Can wires be cut
Yes – with a good wire cutter
Made in UK
Yes
Conforms to British manufacturing standard
BS EN 10223-8:2013
Certificate of conformity
Yes – download
Construction
 
 
 
Mesh Hole Size
75mm x 75mm
75mm x 75mm
75mm x 75mm
Mesh Material
Galfan coated steel
Galfan coated steel
Galfan coated steel
Mesh Construction
Welded
Welded
Welded
Gabion panels joined together by
Stainless steel C Clips
Inside Compartment
Not included, DIY instructions below
Strength and environment
 
 
 
Tensile strength range
540-770 N/mm²
540-770 N/mm²
540-770 N/mm²
Corrosion resistance
Yes, conforms to British standard BS EN 10244-2:2009
Abrasion resistance
Conforms to EN 60229:2008
Life Expectancy
50 – 100 years
50 – 100 years
50 – 100 years

Suited to Environments

C2 – C4
C2 – C4
C2 – C4
Rocks / Filling / Installation
 
 
 
Speed of installation
2-5 mins each
Experience required to install
Easy install
Speed up installation
Helicals (ordered separately) – use on 4 vertical corners instead of tying wire.  Can also be used to attach the cages together
Save money
Stone separating panel (ordered separately) – allows you to backfill the cages with cheaper stone or rubble
Prevent bulging
Corner ties (ordered separately) – will brace the corners of the baskets together reducing bulging caused by rocks putting pressure on the metal panels
Rock size required
Minimum 80mm x 80mm
Requires angular, interlocking rocks

 

 

 

Can be filled with crushed concrete

 

 

 

Can fill with rounded rocks

 

 

 
How to Make a Planter
To Do
Explanation

Step 1

– Cut Out The Lid


Measure the diameter of your pot and use bolt cutters or an angle grinder to cut a hole on the lid.

The hole should be big enough so the container fits through it.

Step 2 – Start Filling The Gabion



Depending on the height of your plant pot, start filling your gabion with stone.

Step 3 – Add The Container

Place a container on top of the stones.

The container should have its top more or less in line with the top of the gabion.

If not, place more stones beneath it, until they are level.

Step 4 – Fill It Up

Fill up the gabion around the plant container, until you reach the top of the basket.

Step 5 – Close The Lid


Close down the lid while carefully guiding the plant through the pre-cut hole.

Step 6 – Planter Ready



Secure the lid panel and your gabion planter should be ready.
FAQs
What are gabion planters for?
They are sturdy metal baskets, which are filled with stones to create a landscaping feature for your garden.
What do you fill these planters with?
They can be filled with various materials, including rubble, stones, and hard-core, with a layer of decorative stone at the front. Filling materials should be over 75mm in diameter to make sure they stay in the cage.
Downloadable PDFs
Specification
Certification