Chicken Wire Mesh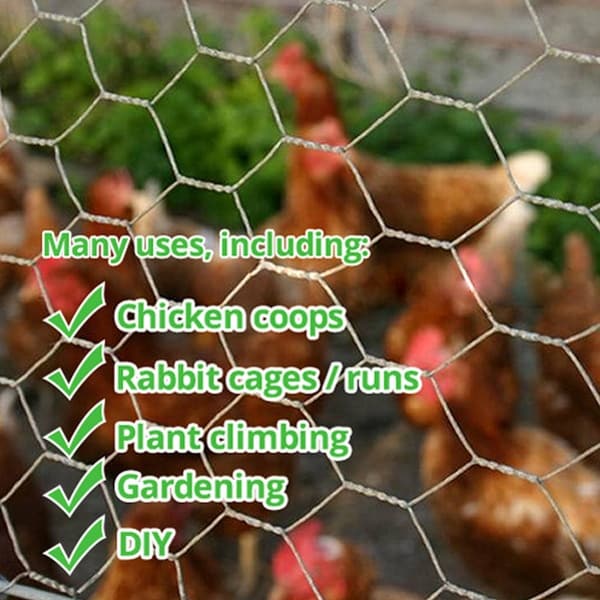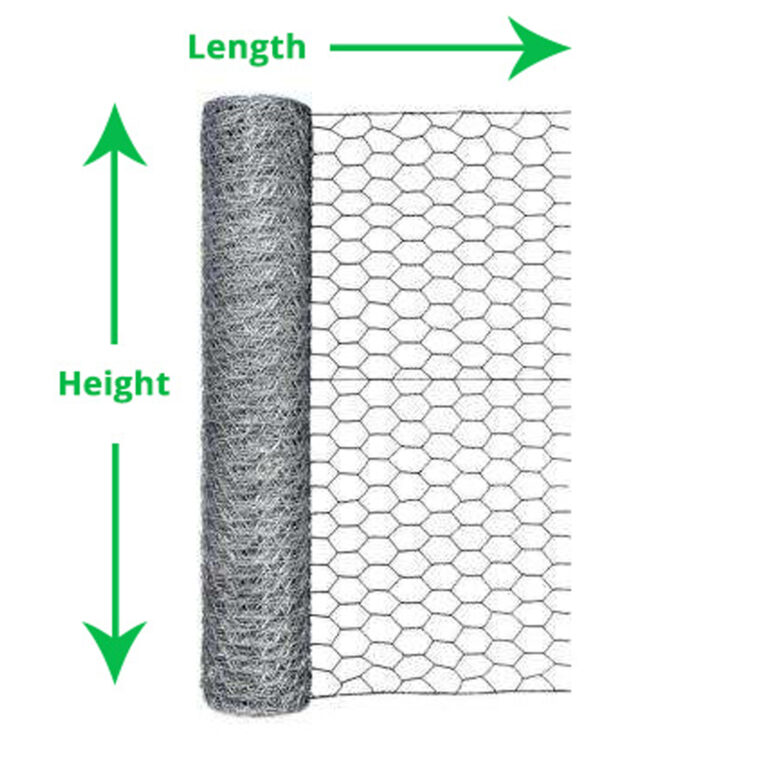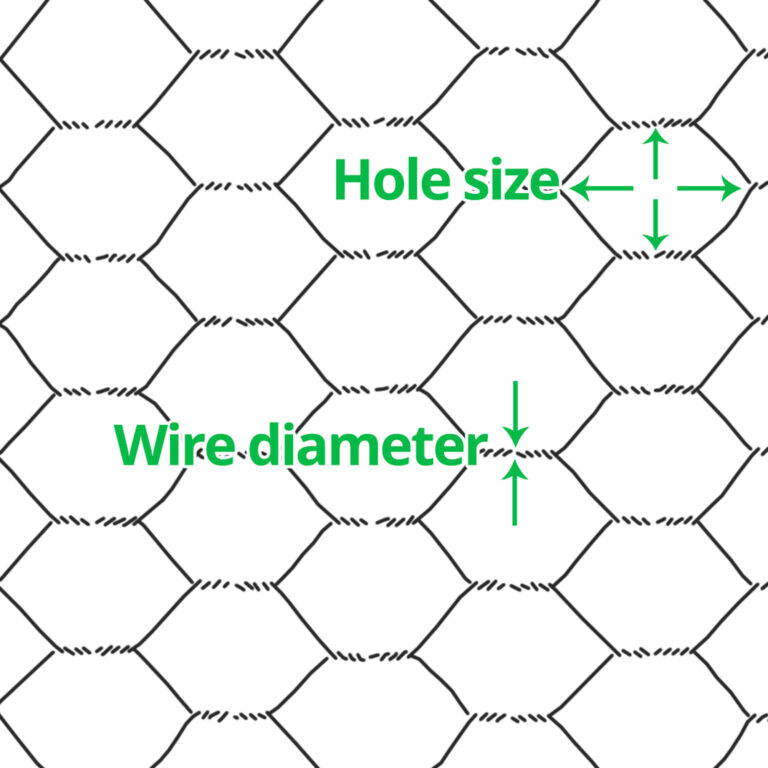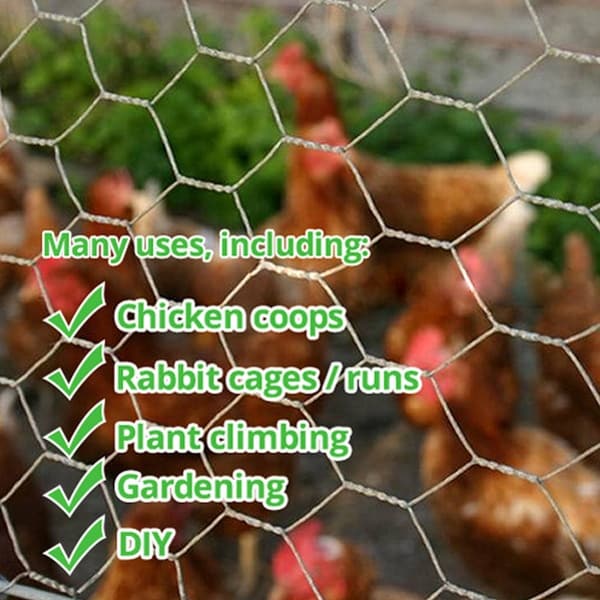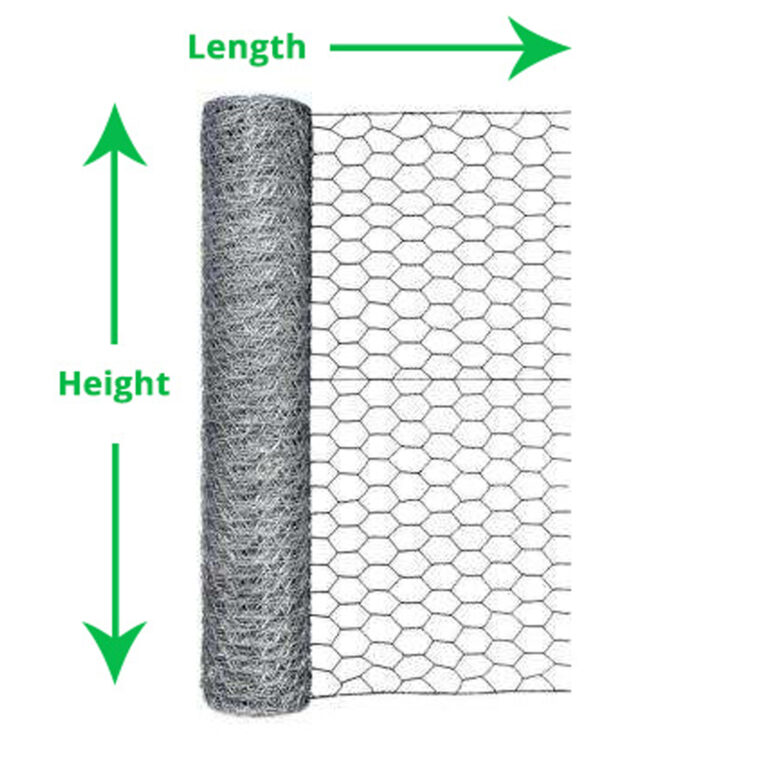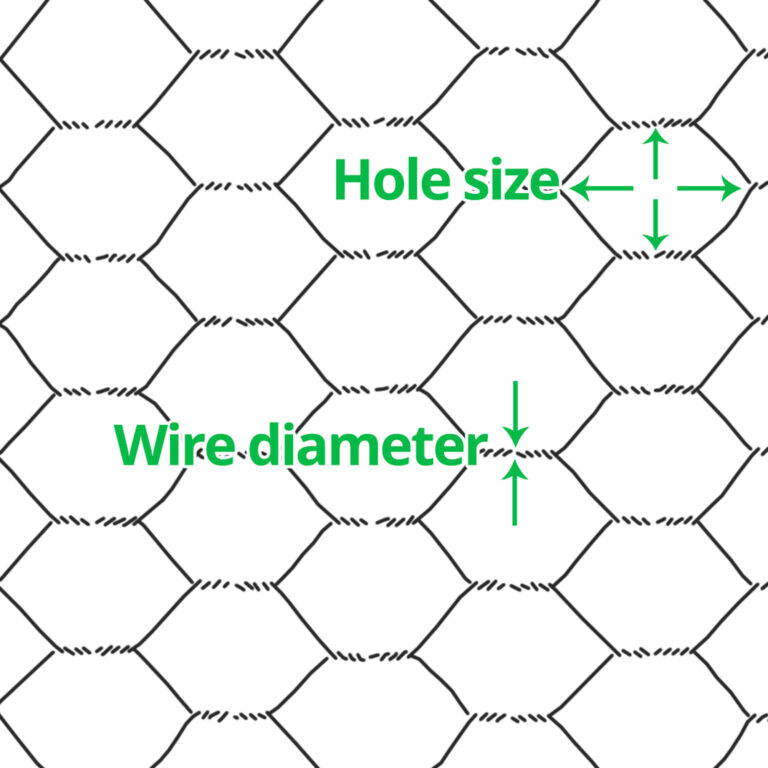 Cost effective, high quality chicken wire mesh. 
Use for small animal enclosures, chicken coops, fruit cages, general gardening & DIY applications.
Choose from ECONOMY, STANDARD or SUPER grades to suit all budgets and needs. Learn more here.
Key info:
Hexagonal mesh in range of sizes
Galvanised steel – rust protection

Delivered as a roll

Lightweight, easy to unravel 

Easy to cut & shape
Related: PVC Chicken Wire, All Wire Mesh & Netting
Scroll for more details
Customer Images
Product Information:

Chicken Wire Mesh
Grading
Type
Galvanisation Method
Properties
ECONOMY
Steel wires are woven together to create
the mesh, then they are hot dip galvanised.
Thinner coating. Lower abrasion & corrosion resistance.
STANDARD
Mesh is manufactured, then hot dip
galvanised in a protective zinc layer.
Thicker, continual coating in all areas, higher strength, higher abrasion & corrosion resistance.


SUPER

Pre-galvanised steel wires are woven
together to create the final product.

Best quality for professional use. Increased abrasion & corrosion resistance to withstand harsh conditions, incl. beneath the soil. Long lifespan.
Size & Applications
| | | |
| --- | --- | --- |
| Mesh Size | Available In: | Use For: |
| 13mm x 13mm | Economy & Standard | Fruit cages / Bird protection / Keeping out squirrels and larger rodents |
| 25mm x 25mm | Economy & Standard | Chicken runs / Bird proofing / Fencing / Plastering / Floor screeding |
| 31mm x 31mm | Economy / Standard / Super | Rabbit protection |
| 50mm x 50mm | Economy / Standard / Super | Chicken coops / Poultry enclosures / General purpose / Fencing |
Properties 
Property
Description
Material & Construction
Galvanised steel, hexagonal fencing mesh. Hot dipped in protective zinc coating
Appearance
Hexagonal apertures. Metallic grey, silver look
Handling
Lightweight & malleable. Easy to cut & shape
Biodegradable
No
Protecting exposed steel
Rust may occur where new cuts are made if untreated steel is exposed. Protect with galvanised spray or paint
Not suitable for…

Full protection from predators (use welded mesh which is stronger with smaller holes)
Making an aviary for household birds (use aviary mesh instead)
Installation Instructions
Attach to:
How to:
Wood/
Wooden Posts

(Staples)

Metal/
Metal Posts

Soil

(Pegs)

Wire Fence
Gauges Explained
The diameter or thickness of the wire is referred to as the gauge (g.). The lower the gauge the thicker the wire.
Our chicken wire is available in:
18g. = 1.2mm dia.
19g. = 1mm dia.
20g. = 0.9mm dia.
22g. = 0.7mm dia.
FAQs
Can I use galvanised chicken mesh to protect my flowerbeds from digging animals and defecating cats?
Yes. We'd recommend the Super HDG option. Either attach it to posts and surround the flowerbed, or lie the netting flat on the soil and cover with dirt. Once detected by the animal it will likely stop digging.
How do I attach the mesh to my coop?

Unravel the netting and use a pair of pliers/cutters to create the desired length.
Wearing protective gloves, fold about an inch of the netting over at each end to avoid sharp edges that may harm your birds.
Use a staple gun to attach the netting to posts, or to the outside of your coop.