Gabion Wall Creator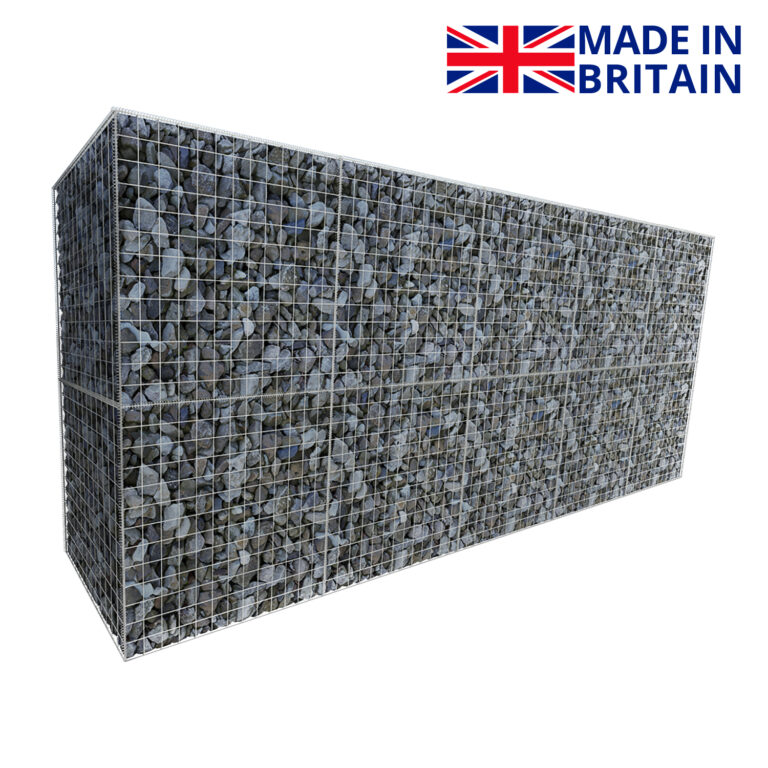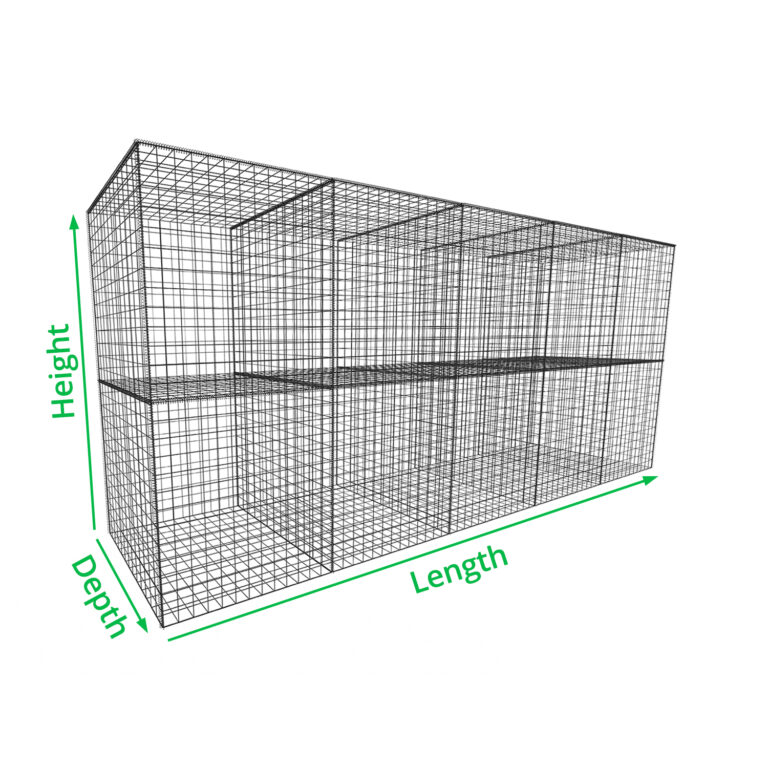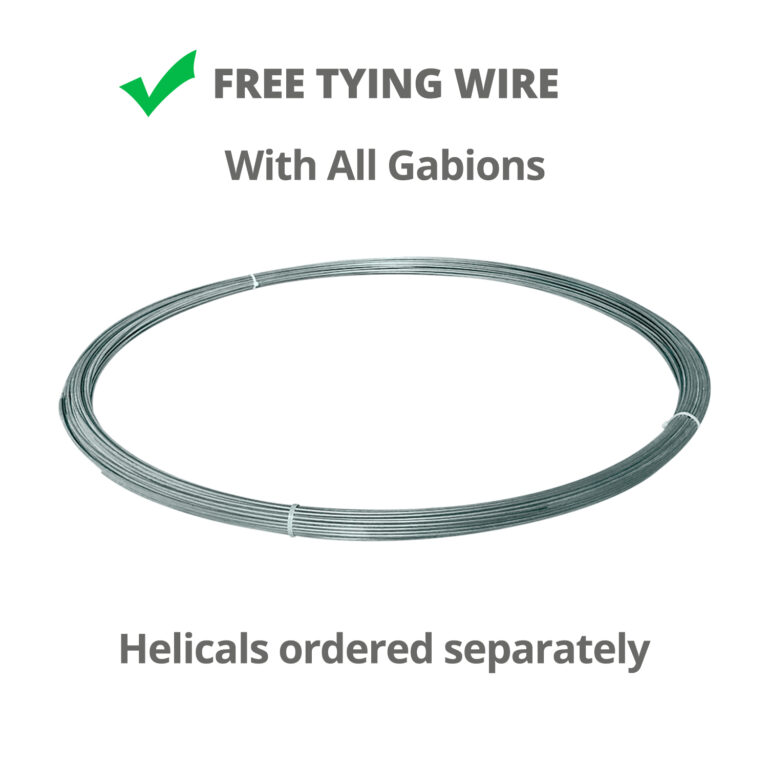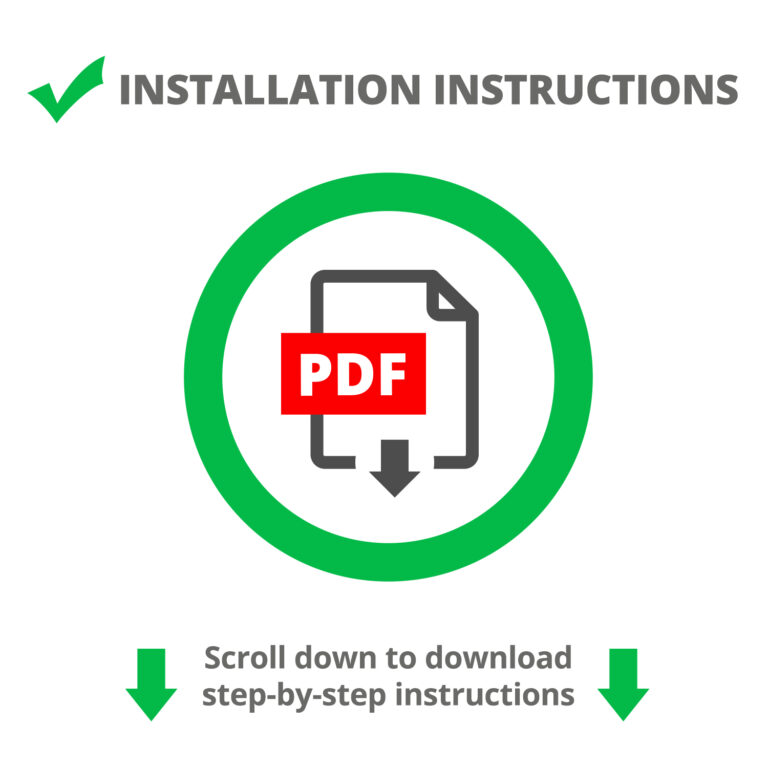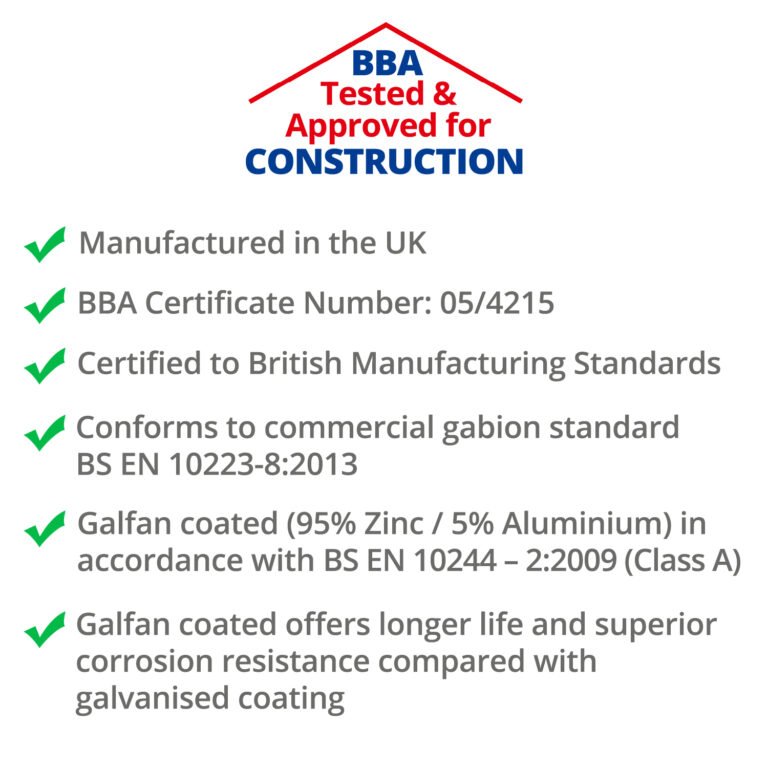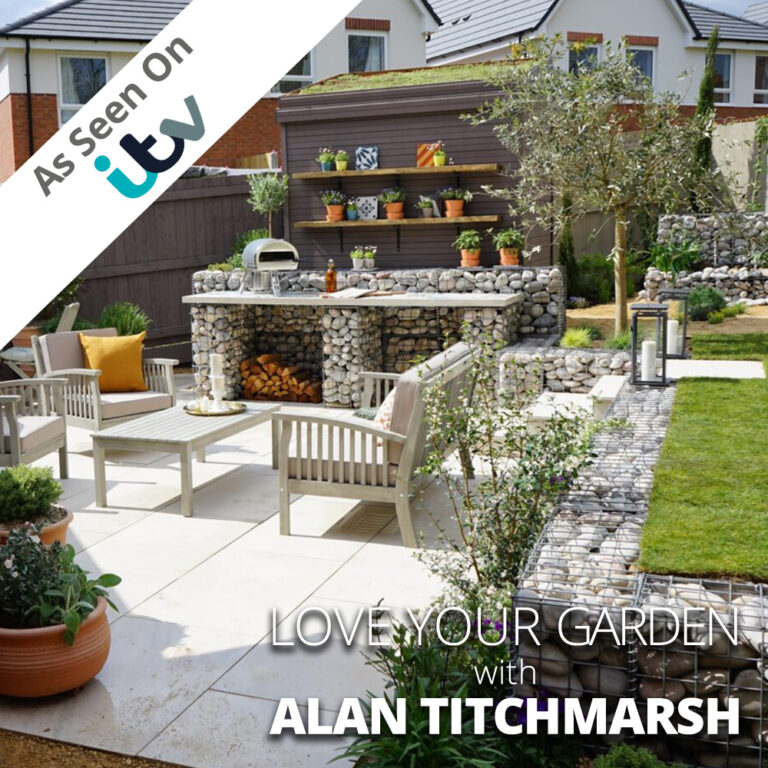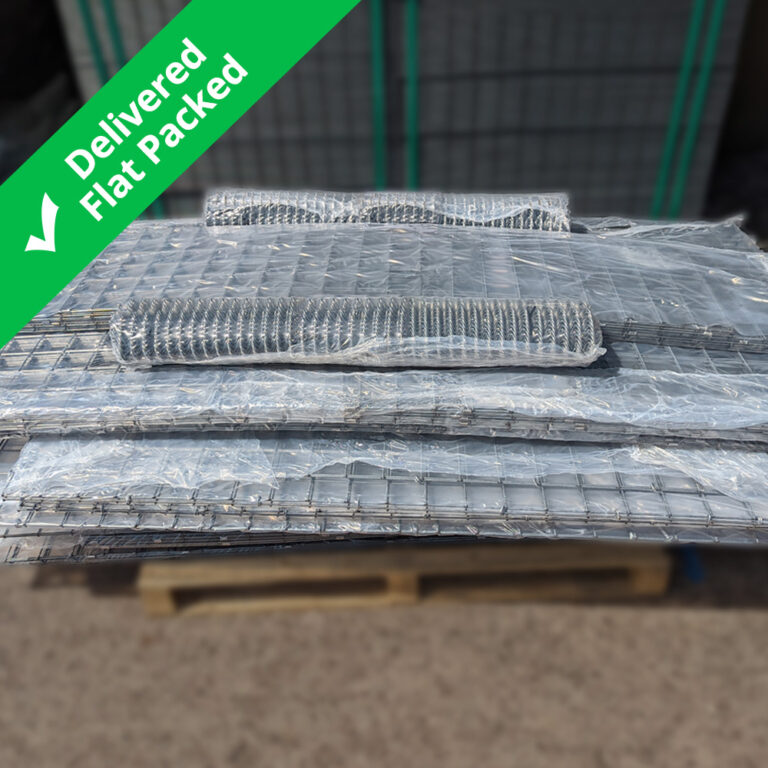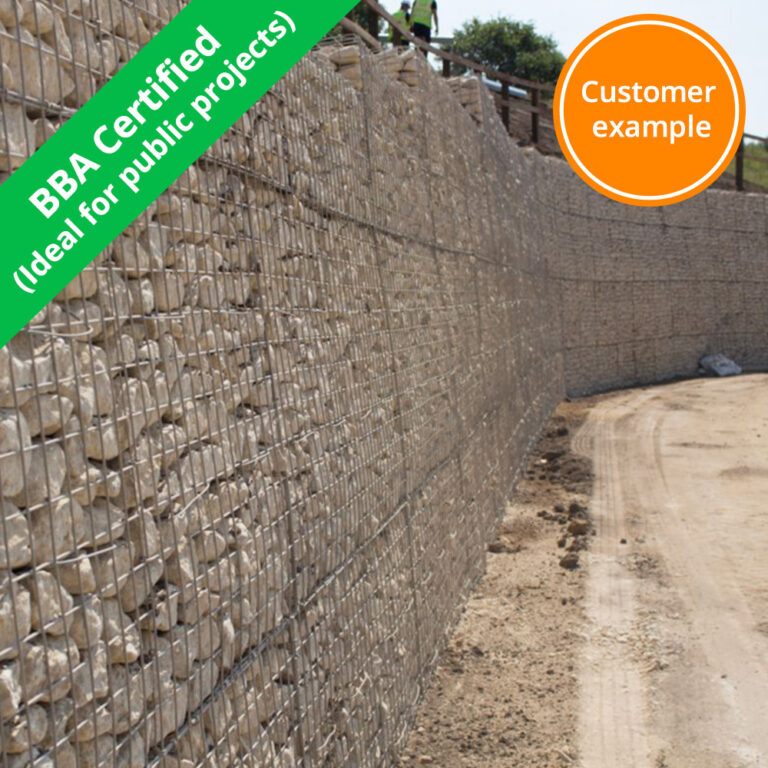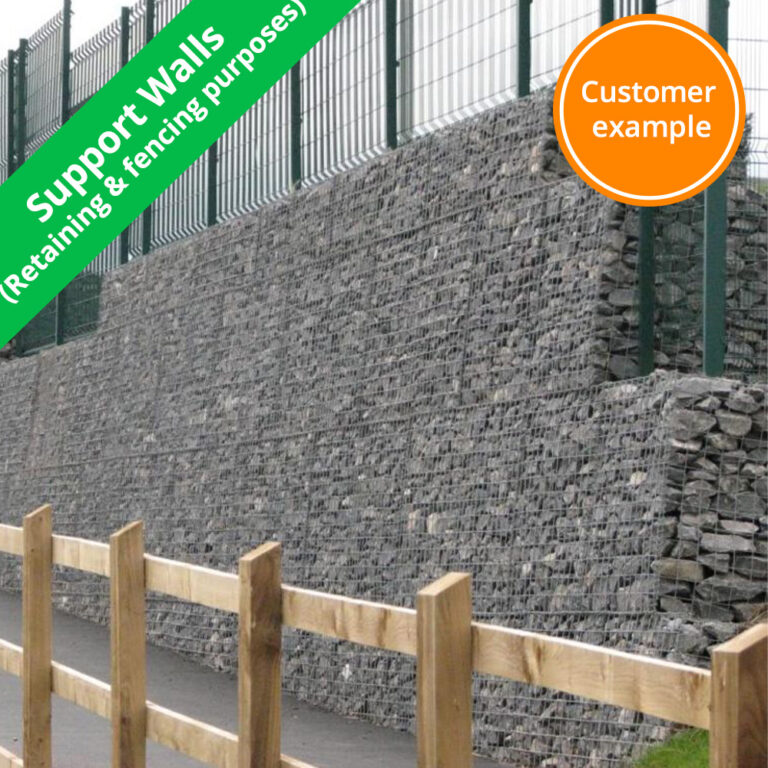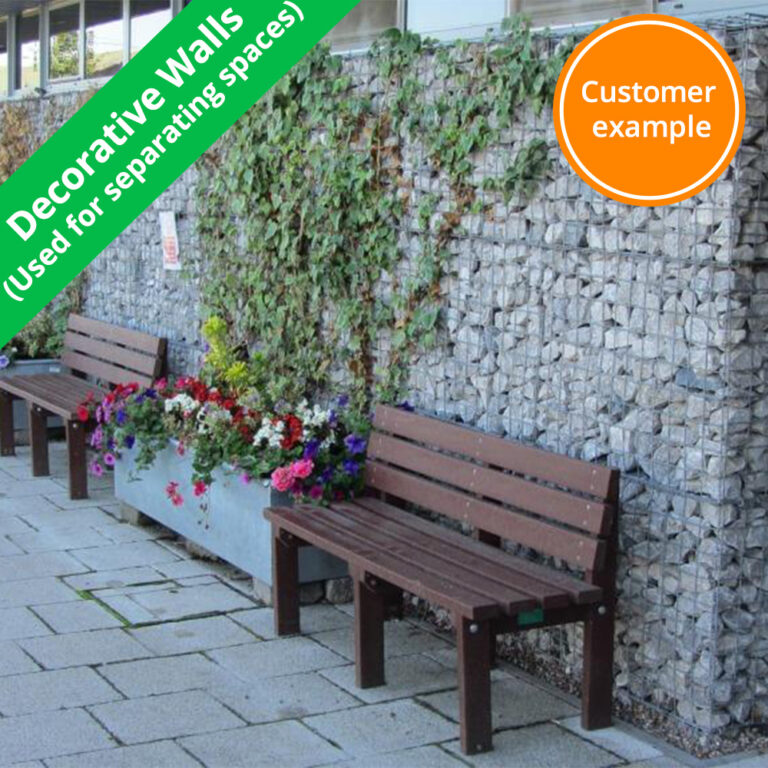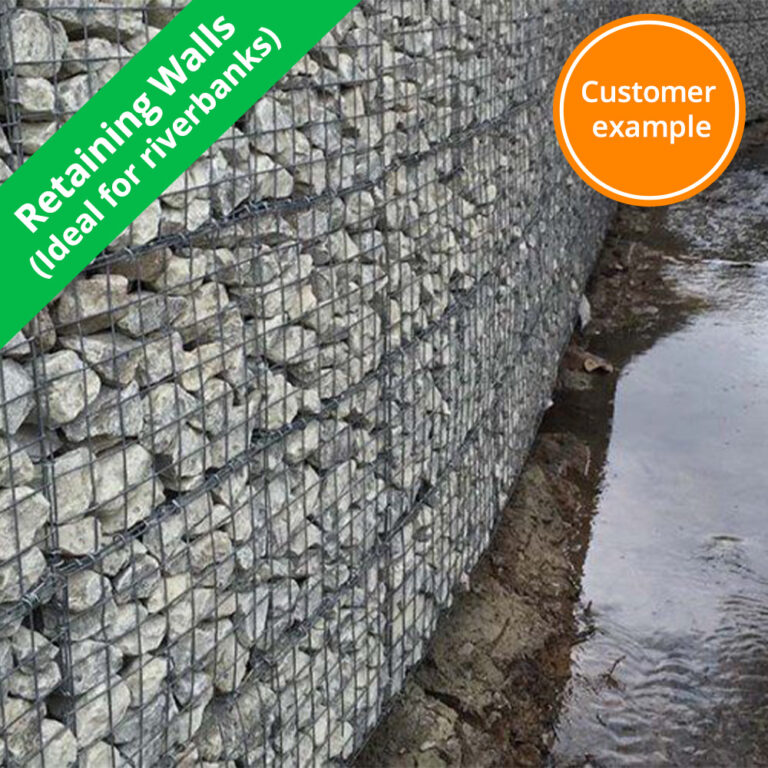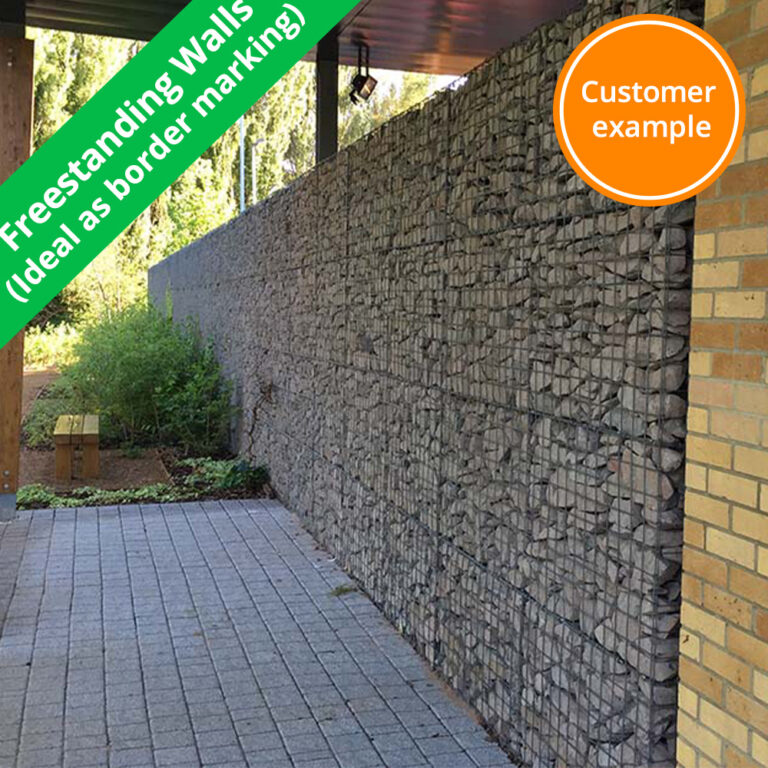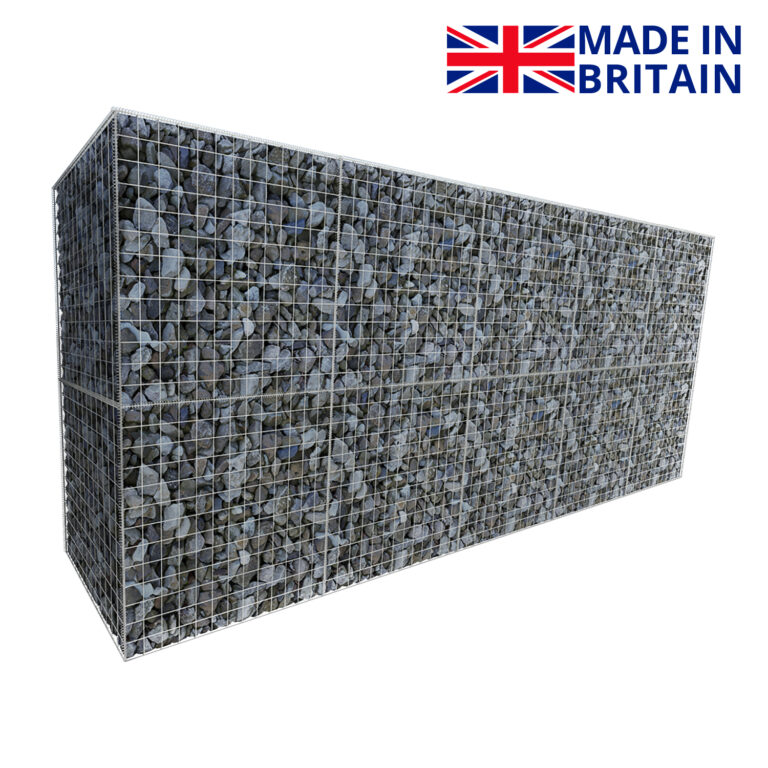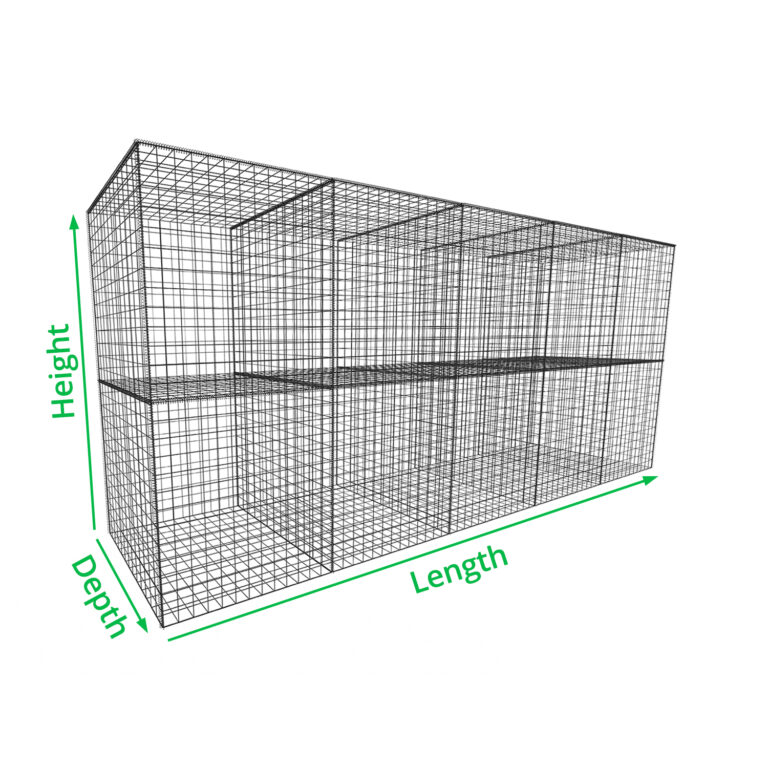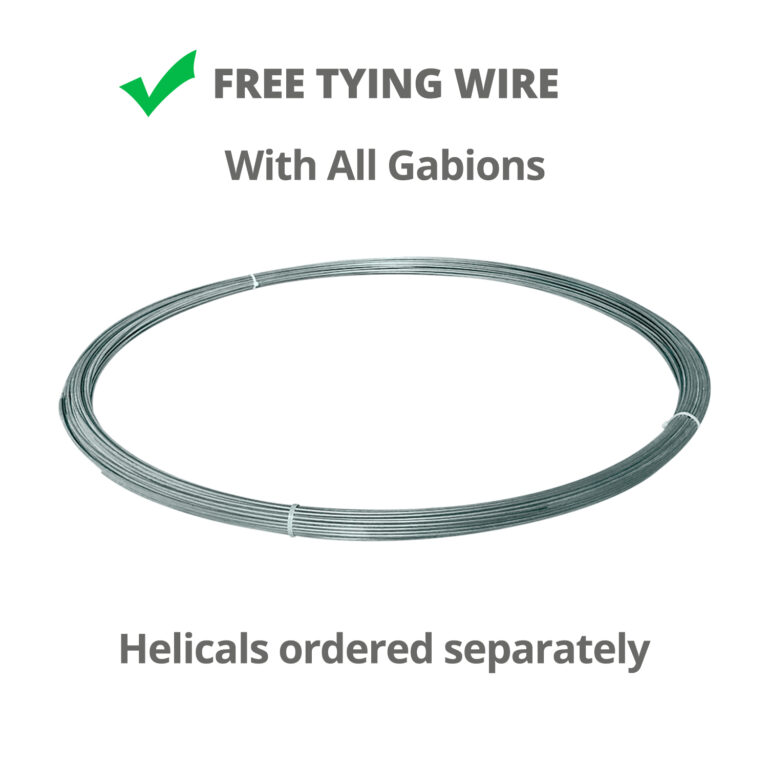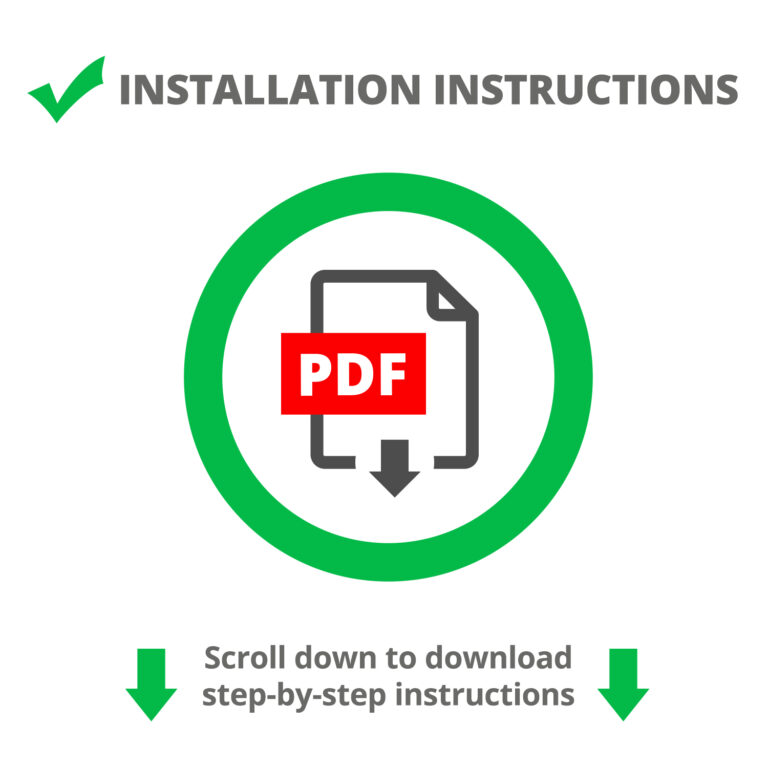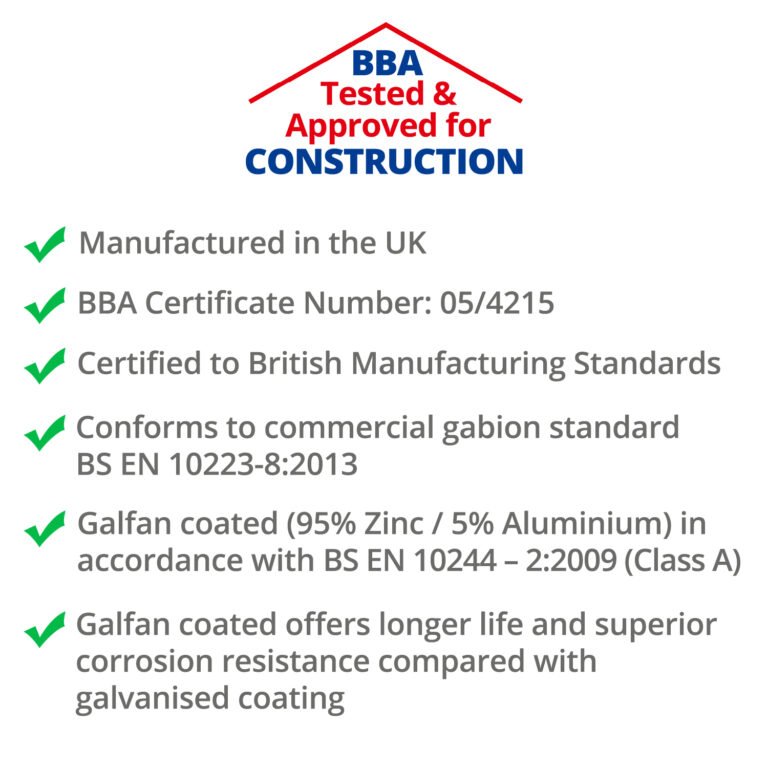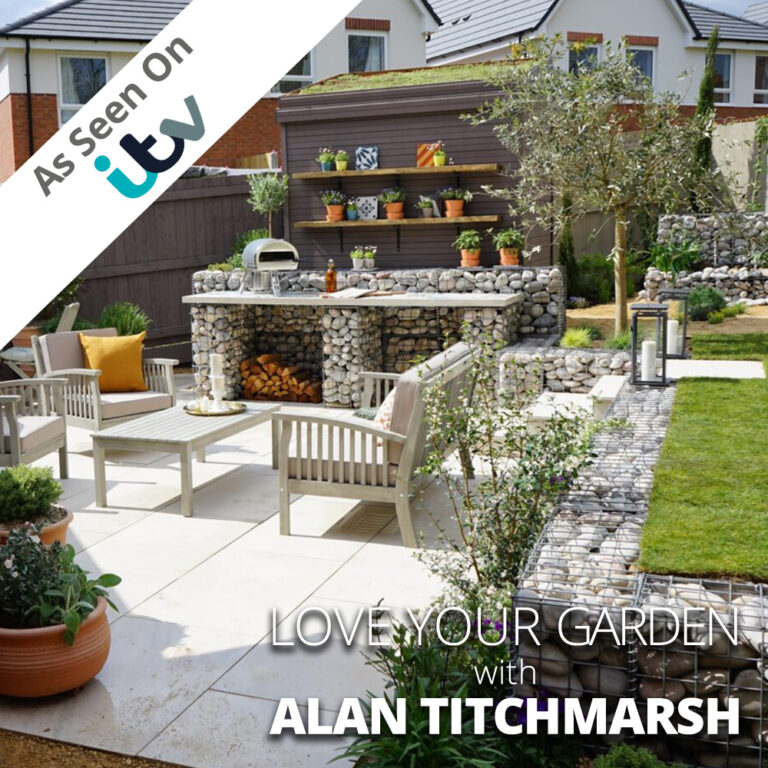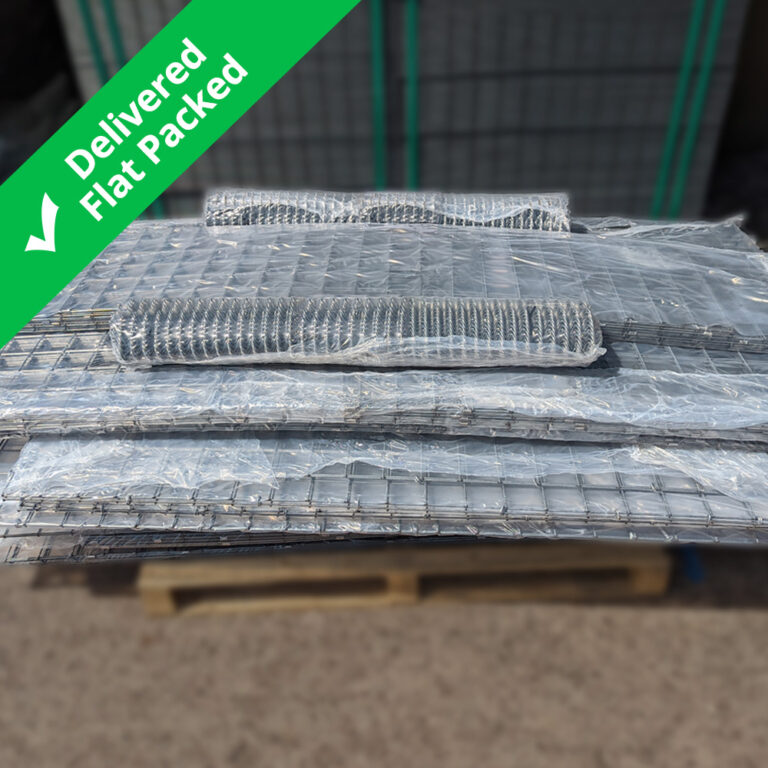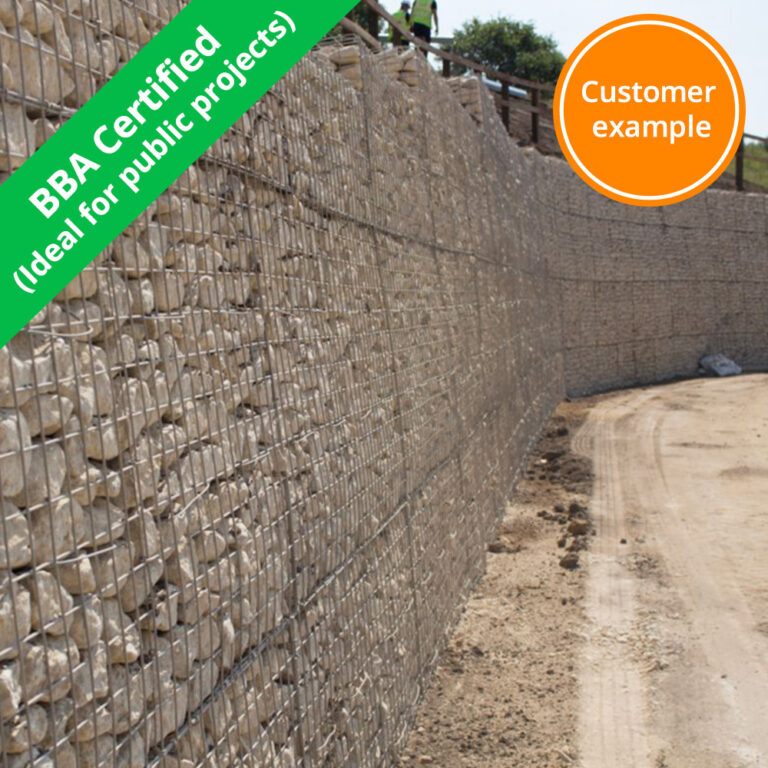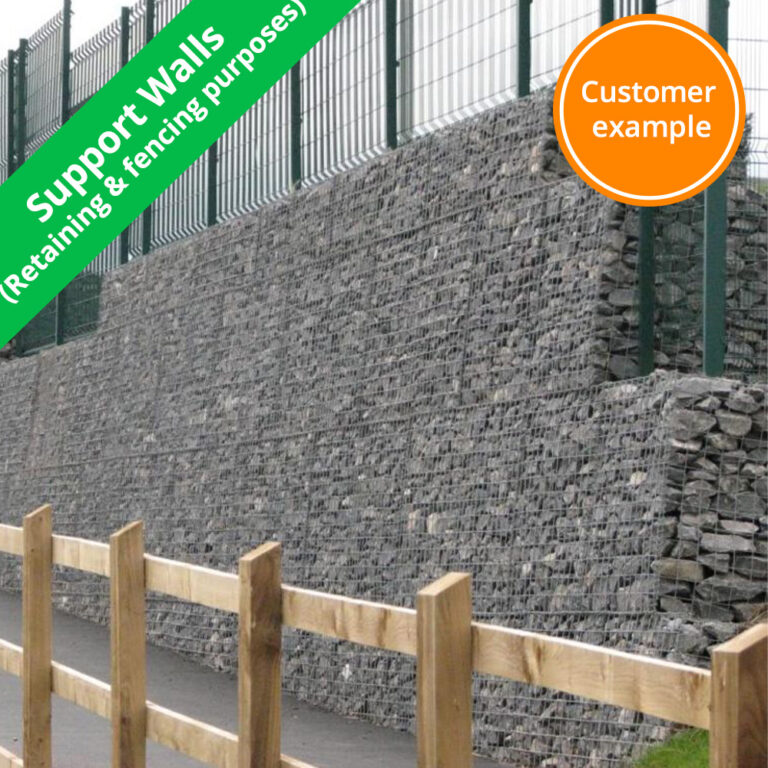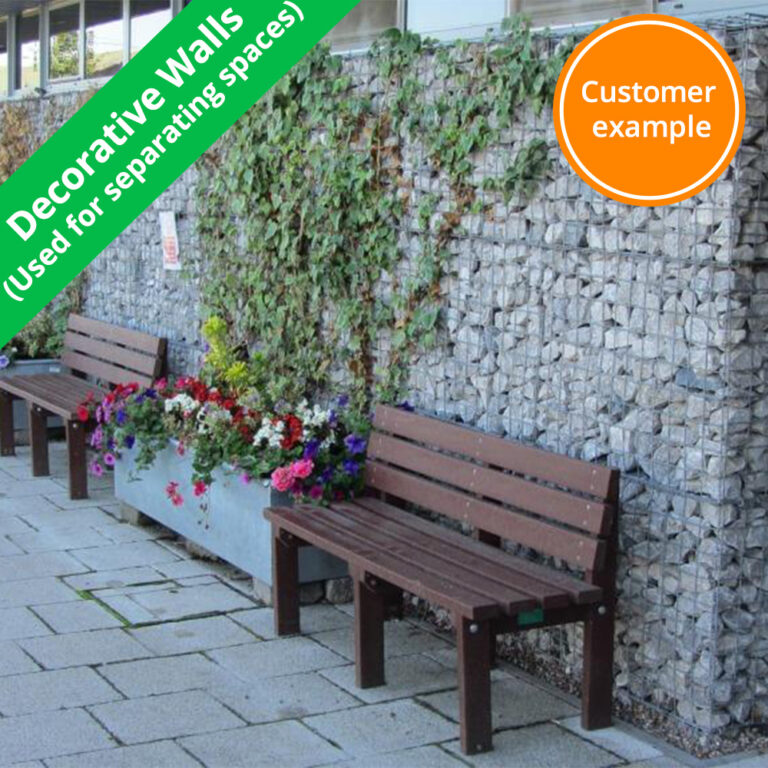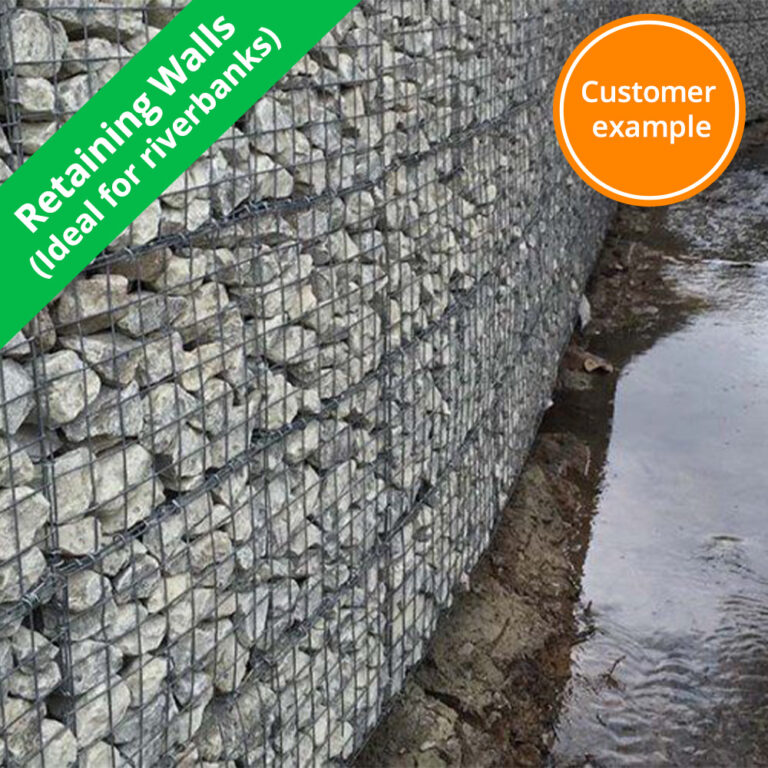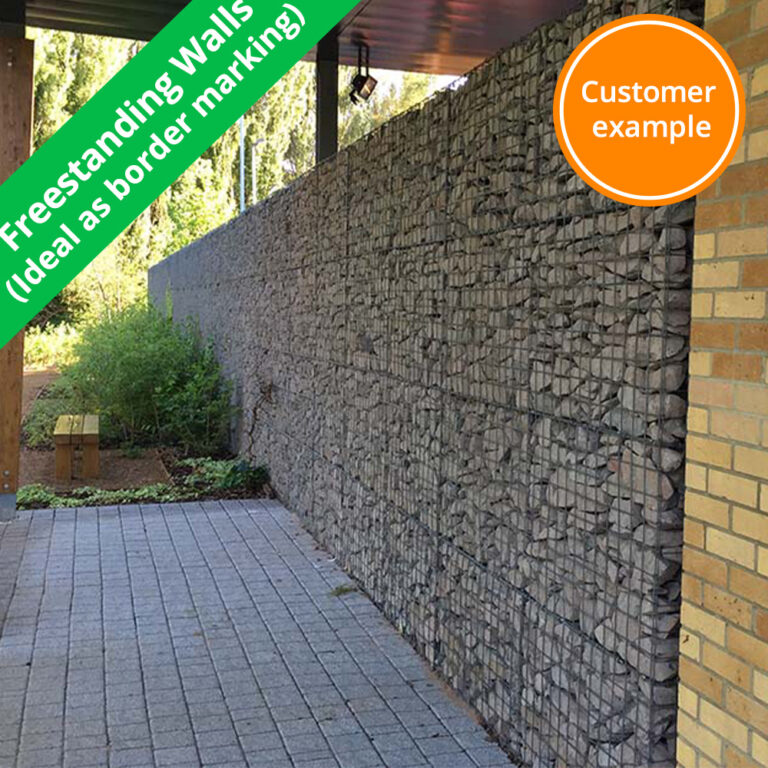 Use the calculator below to quickly create a retaining gabion wall. Simply select the height and length required and the calculator will put together a list of the gabions required.
If you already know the gabion sizes you require click here
Key Info
Starting from £12.99 per gabion
Manufactured to BS EN standards.
BBA approved for use in retaining wall applications
Customer Projects
Disclaimer
Please use the following information as guidance only. If you are unsure about how to install your gabion wall please contact a Civil Engineer.
Recommended applications & uses
 
Galfan Coated
PVC Coated
 
3mm Wire Diameter
4mm Wire Diameter
5mm Wire Diameter
3.2mm Wire Diameter
4.3mm Wire Diameter
Freestanding wall

 

 

 

 

 

Retaining walls (up to 5m)

 

 

 

 

 

Retaining walls (5m and over)

 

 

 

 

 

Erosion control

 

 

 

 

 

Coastal protection

 

 

 

 

 

Delivered as
Flat packed in small to large truck depending on order quantity
Delivered with
Delivered with FREE tying wire
Also available
Helicals – often used instead of tying wire to assemble gabions (4 pcs/basket; ordered separately)
Also available
Corner ties to prevent bulging
Can wires be cut
Yes – with a good wire cutter
Made in UK
Yes
Conforms to British manufacturing standard
BS EN 10223-8:2013
Certificate of conformity
Yes – download
Construction
 
 
 
 
 
Mesh Hole Size
75mm x 75mm
75mm x 75mm
75mm x 75mm
75mm x 75mm
75mm x 75mm
Mesh Material
Galfan coated steel
Galfan coated steel
Galfan coated steel
Galfan coated steel with PVC coating
Galfan coated steel with PVC coating
Mesh Construction
Welded
Welded
Welded
Welded
Welded
Mesh panels joined together by
Stainless steel C Clips
Strength and environment
 
 
 
 
 
Tensile strength range
540-770 N/mm²
540-770 N/mm²
540-770 N/mm²
540-770 N/mm²
540-770 N/mm²
Corrosion resistance
Yes, conforms to British standard BS EN 10244-2:2009
Abrasion resistance
Conforms to EN 60229:2008
Life Expectancy
50 – 100 years
50 – 100 years
50 – 100 years
120
years
120
years

Suited to Environments

C2 – C4
C2 – C4
C2 – C4
C2 – C5
C2 – C5
Rocks / Filling / Installation
 
 
 
 
 
Speed of installation
2-5 mins each
Experience required to install
None – Download installation PDF
Depth of structure
Minimum

half of the height

Rock size required
Minimum 80mm x 80mm
Requires angular, interlocking rocks

 

 

 

 

 

Can be filled with crushed concrete

 

 

 

 

 

Can fill with rounded rocks

 

 

 

 

 
Assembly Fittings
Corner Assembly Fitting
 
How to assemble

Gabions are delivered flat packed with the sides, bottom and lid clipped together. Upon arrival, the corners of the gabions should be attached to complete assembly.

Using tying wire

Tying wire is supplied with all gabion orders.

PRO: it's free
CON: time of installation

Using helicals

Helicals can be purchased separately. 4x helicals are required for assembly per gabion (one for each corner).

PRO: looks uniform and quick to install
CON: additional cost

Using CT35 clips

Gabion clips are available in bulk quantities. Advised for use by professionals

PRO: discrete / hidden
CON: requires a plier or electronic tool
Foundations Guide
To Do
Explanation

Step 1 – Survey

Have a civil engineer to Identify the area that the wall should be placed

Step 2 – Excavate

Regulations state that retaining walls should start at 500mm below ground but smaller walls are often placed at ground level.

Step 3 – Add Basecourse

Add a layer of Type 1 basecourse made up of crushed Granite Limestone, Basalt or Gritstone.

1m high = 100mm bascourse
3m high = 200mm basecourse
3m high + = 300mm basecourse

Step 4 – Compact Basecourse

Use a plate compactor to compact the basecourse

Step 5 – Geotextile

Cover the back of the gabions with a geotextile or weed mat to prevent soil and earth clogging up the gabions.

Step 6

 – Concrete Foundation (If Required)

Most gabion walls do not require a foundation.

If you have a large amount of groundwater or the soil that you are placing the gabions is weak consult a Civil Engineer

They can perform a Scala Penetrometer foundation test to accurately measure the strength of the soil.
Stability Guide
To Do
Explanation

2:1 Ratio

The height of the retaining wall should not be more than double the size of the base.

6 Degree Slope

The wall should be on a 6-degree slope.

It's possible to have a straight wall but they need to be thicker

Base Width

The wider the base the lower the pressure on the soil. Spreading the load in this way allows for the wall to be placed on weaker soils.
 
If in doubt consult Civil Engineer
Drainage Guide
Diagram
Explanation

Gabions are porous allowing water to run through and prevent pressure build-up that can cause other types of retaining walls to collapse.

When installing the gabions ensure that a geotextile (commercial jobs) or a weed mat (residential jobs) is covering the back of the gabions. This will stop clay and thicker earth clogging up the gabions and preventing water from getting through.
FAQs
What is a Retaining Wall?
They are a structure designed to keep earth within the desired area. Often built to prevent soil from sloping into unwanted areas such as motorways.
What is a gabion wall?
A popular and economical type of retaining wall. Made of large metal cages filled with stone, they can be stacked on top of each other to prevent earth from falling into unwanted areas.
How long does a gabion wall last?
In normal environmental conditions you can expect 50 to 100 years if the gabions meet the British Manufacturing standards for abrasion (EN 60229:2008) and corrosion (BS EN 10244-2:2009).
How expensive are gabion walls compared to other options?
Yes, they are cheaper than most other construction materials such as concrete that might be used for retaining walls. Gabions are also very easy to use, reducing the need for pay for extra manpower.
What depth should the structure have?
If it's going to be freestanding, the depth should be at least half of the overall height in order to keep it stable. If it's going to be reinforced with metal frames for example, you can get away with a smaller depth.
Where do I get the stone?
We supply stone suitable on this page.
You can also calculate the exact amount of stone you need on this page
In the UK there are also many quarries that can deliver stone fill to you. You can Google 'Quarry in [INSERT LOCATION]' and you will find someone who can help. Alternatively, please get in touch and we would be happy to send you contact details of a quarry near you.
Stones are heavy and cost a lot to transport so it is much more economical for our customers to use local stones where possible.
Downloadable PDFs
Specifications
Certification