Diatomaceous Earth and EU BPR (Biocidal Product Regulation) 1st Sept 2015.
Diatomaceous Earth and EU BPR (Biocidal Product Regulation) 1st Sept 2015.
From the 1st of September 2015 Diatomaceous earth will fall within the scope of the EU biocidal products regulation so there will be some changes to our product range. This will mean that to sell diatomaceous earth as a mite control the product will need to be nested and approved to comply with these regulations. Diatomaceous earth that doesn't mention that it control mites won't be affected.
Currently, we supply 2 brands, Smite Powder and Diatom Powder, and these will see changes to comply with the regulations.
Smite powder will be relabelled and any indication that it will kill mites will be removed from the packaging and the descriptions on the website.  It will be the same product so if you have used it before you can be confident that it will continue to be as effective as before.  Smite liquid and Poultry Shield have previously had their descriptions modified in the same way, so although they do the same job they have always done they are now described as cleaning products.
The manufacturers of Diatom are approaching it in a different way with the launch of a new product that will comply with EU BPR which will replace the existing diatom range in September.  This will include an aerosol spray version as well as traditional powders. One benefit of the new product will be it's increased coverage, estimated to go 5 times as far as it's previous product.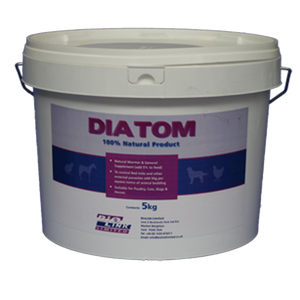 The changes relate to the sale of the diatomaceous earth when advertised as a mite treatment.  There is no change to how or why you would use it but in future we will only be able to advise you to use a product that complies with the new regulations although you will still find diatomaceous earth available on the website with a suitable vague description.