Chain Link Fence for Dogs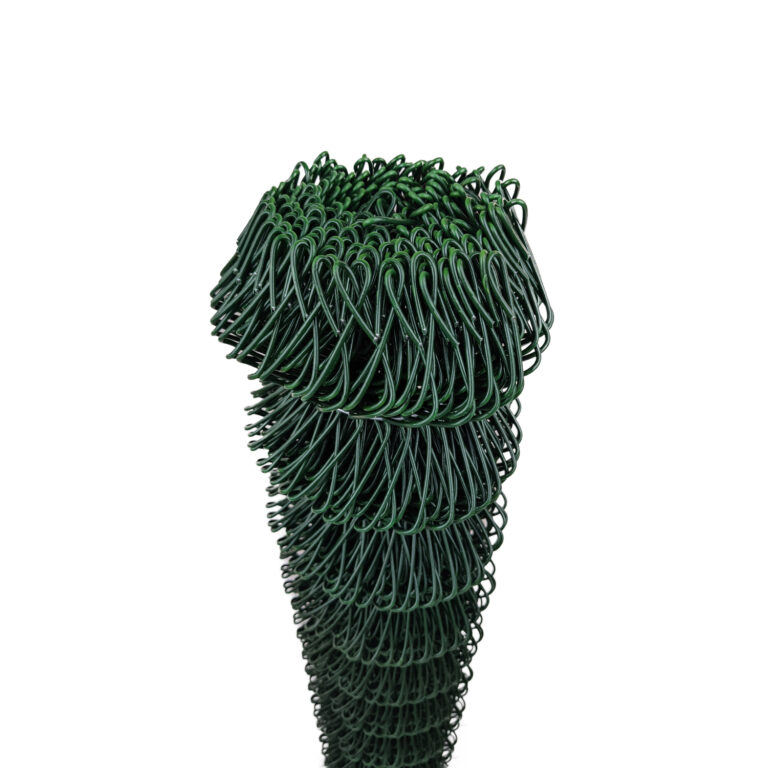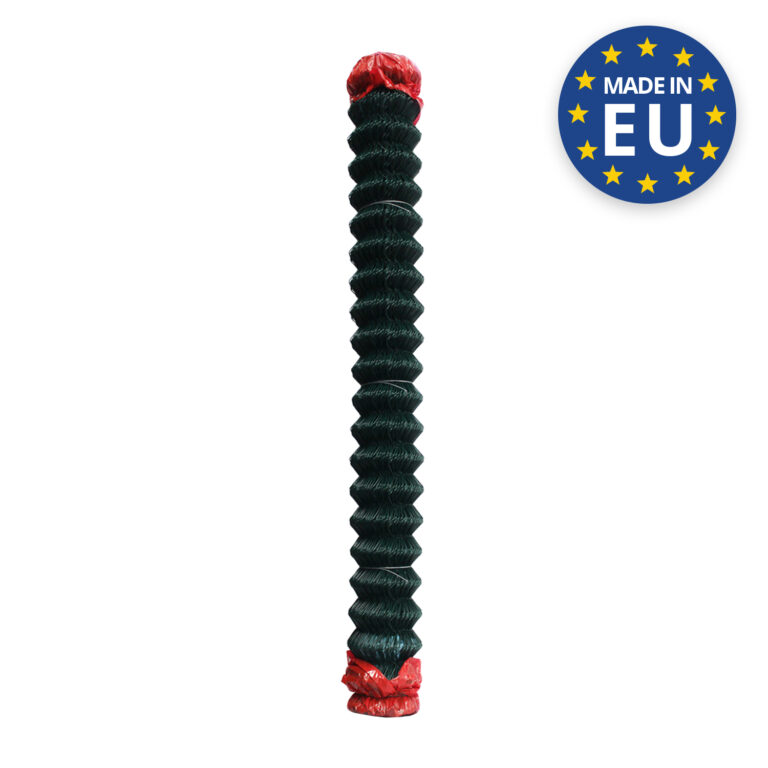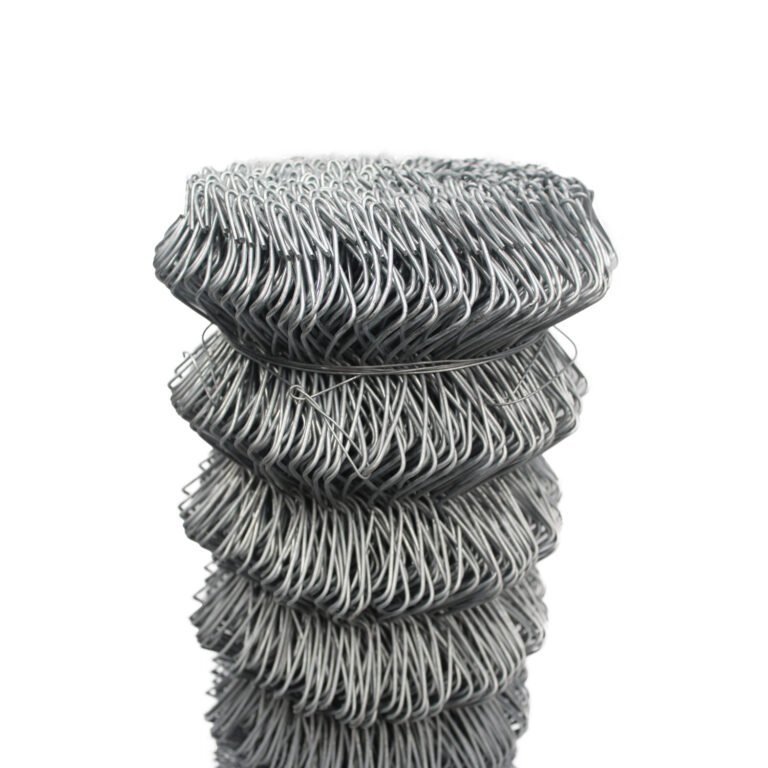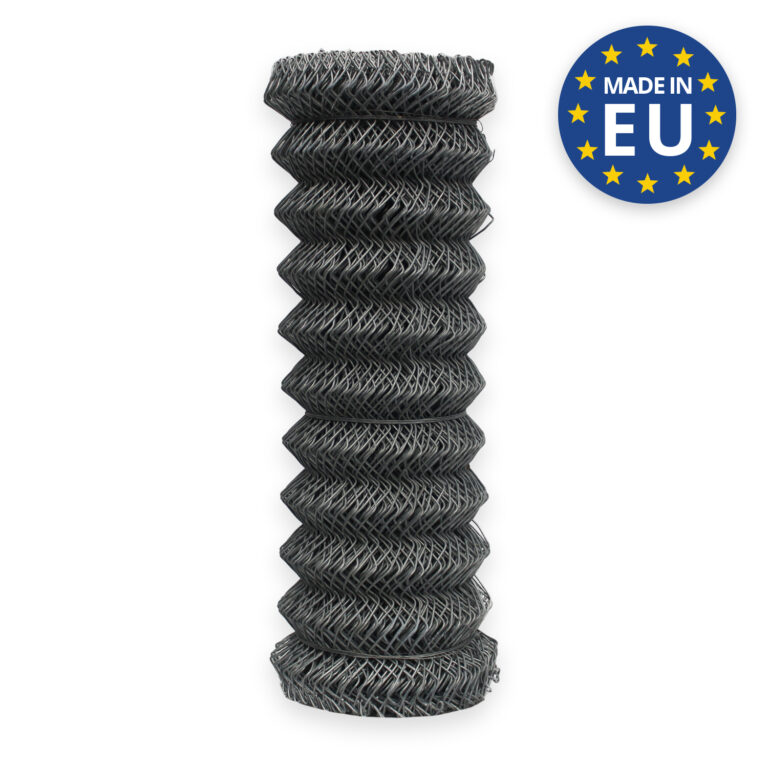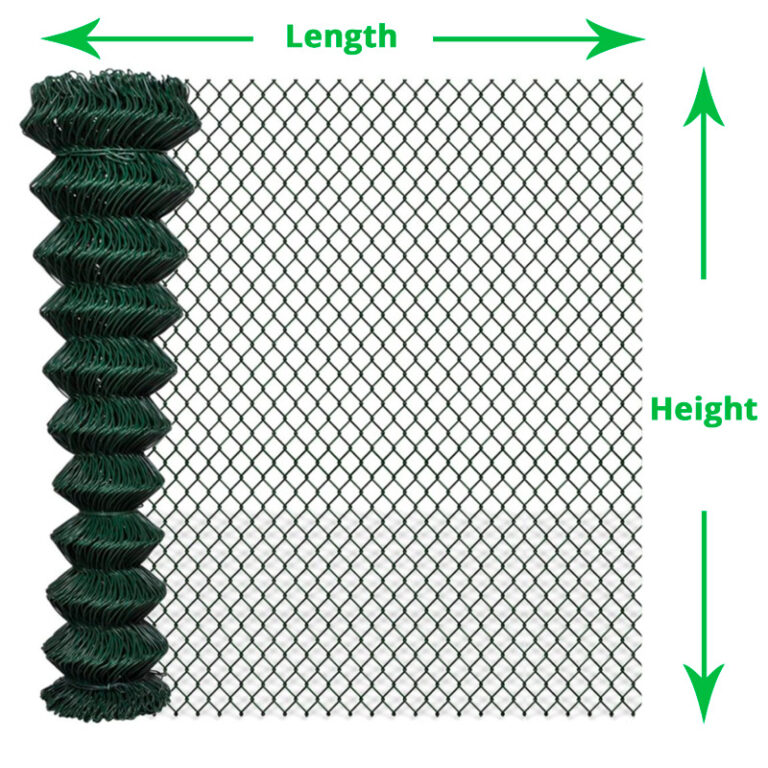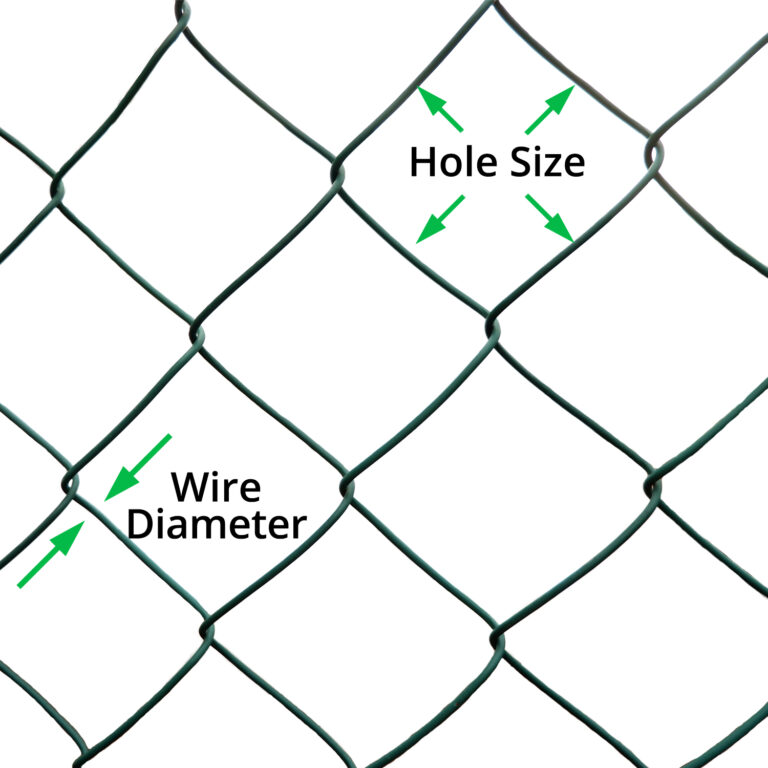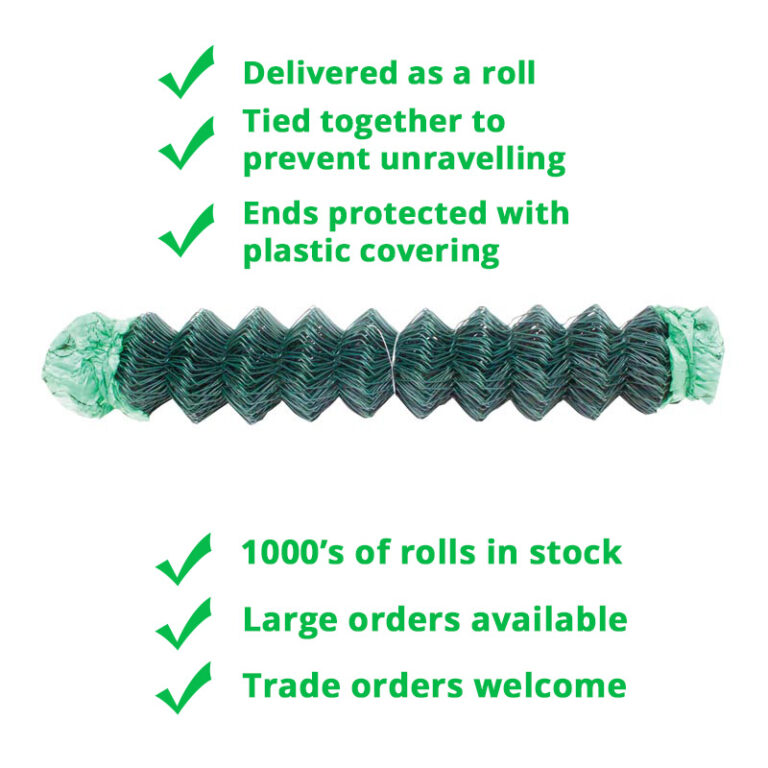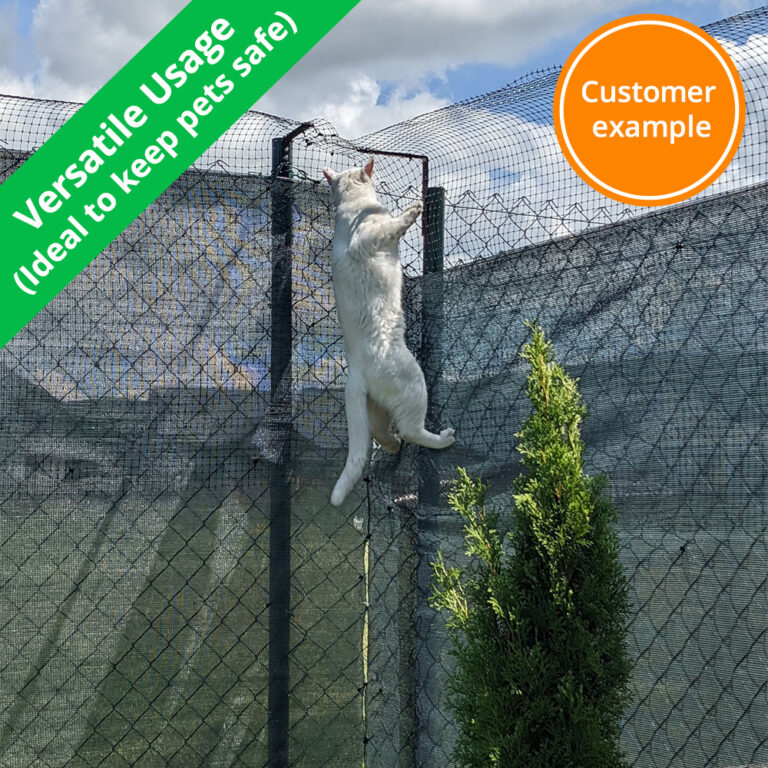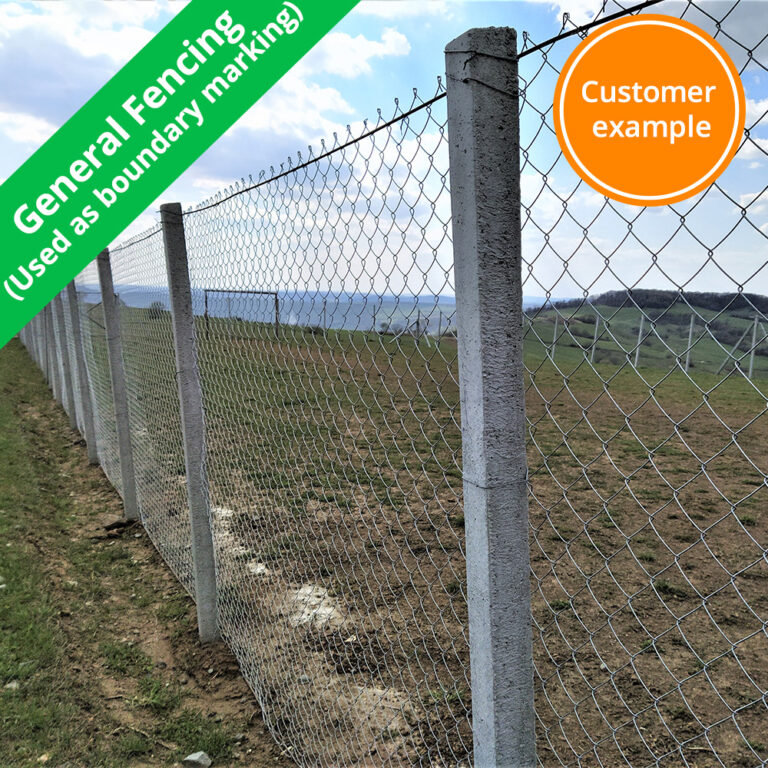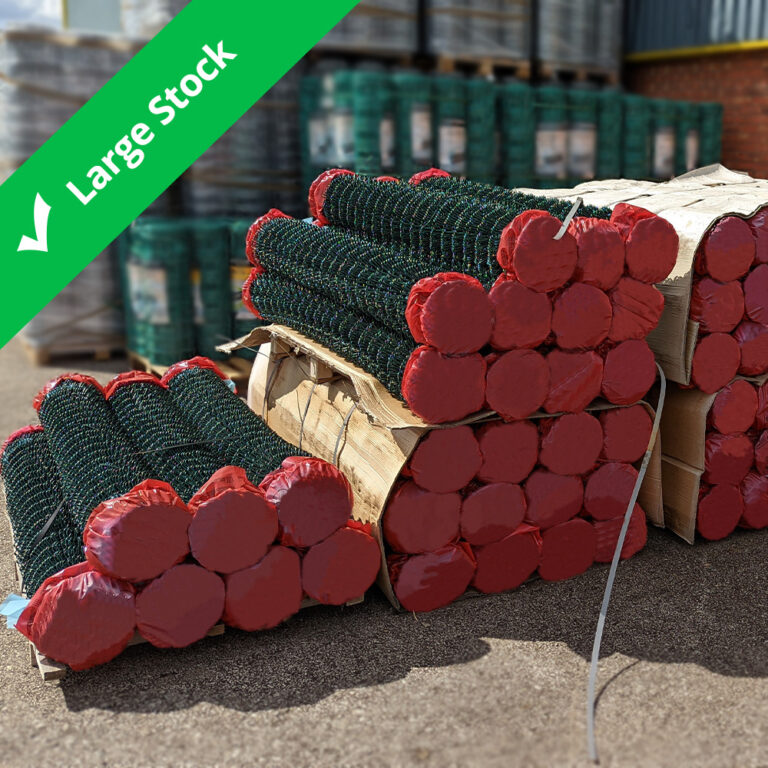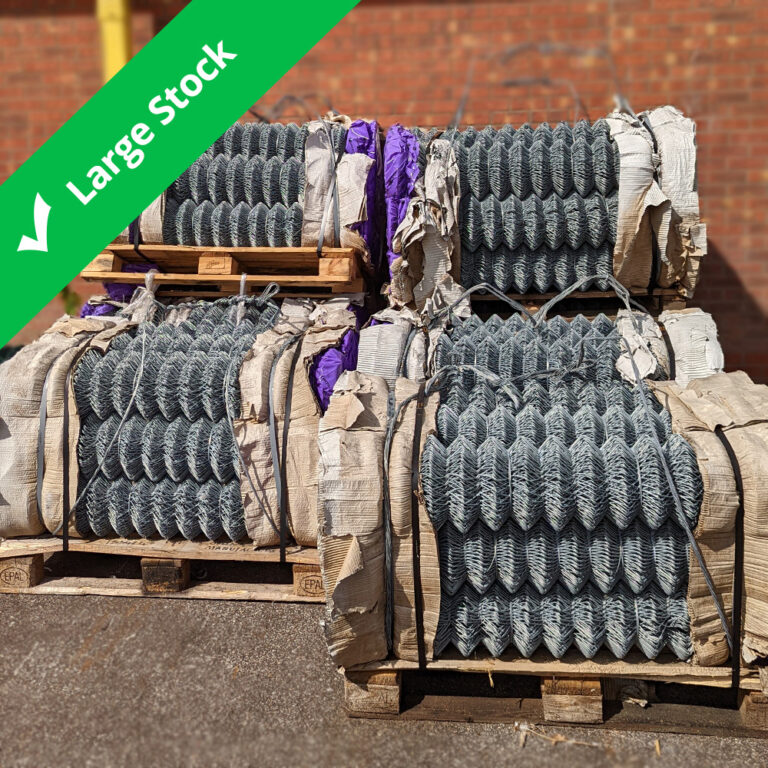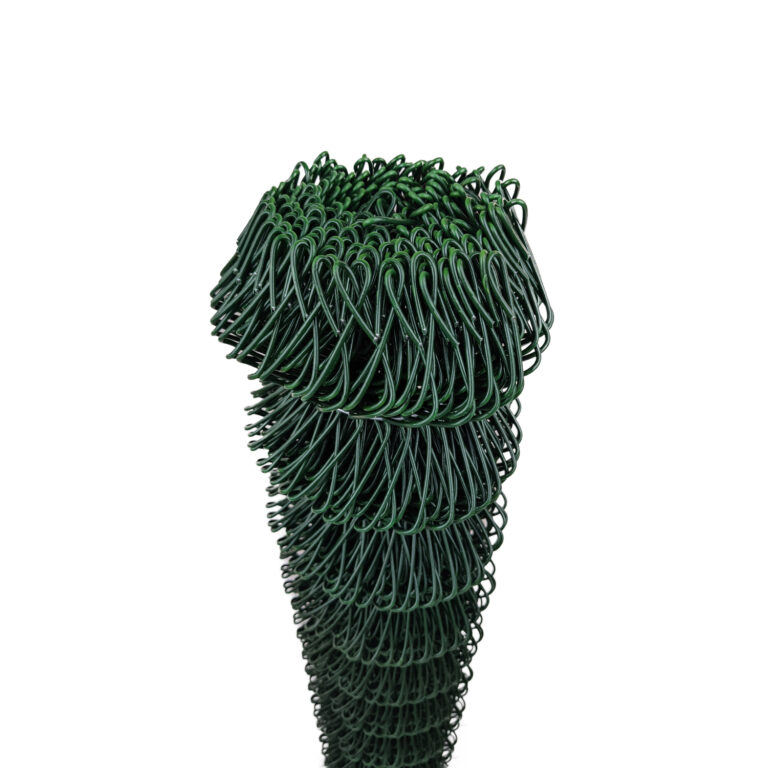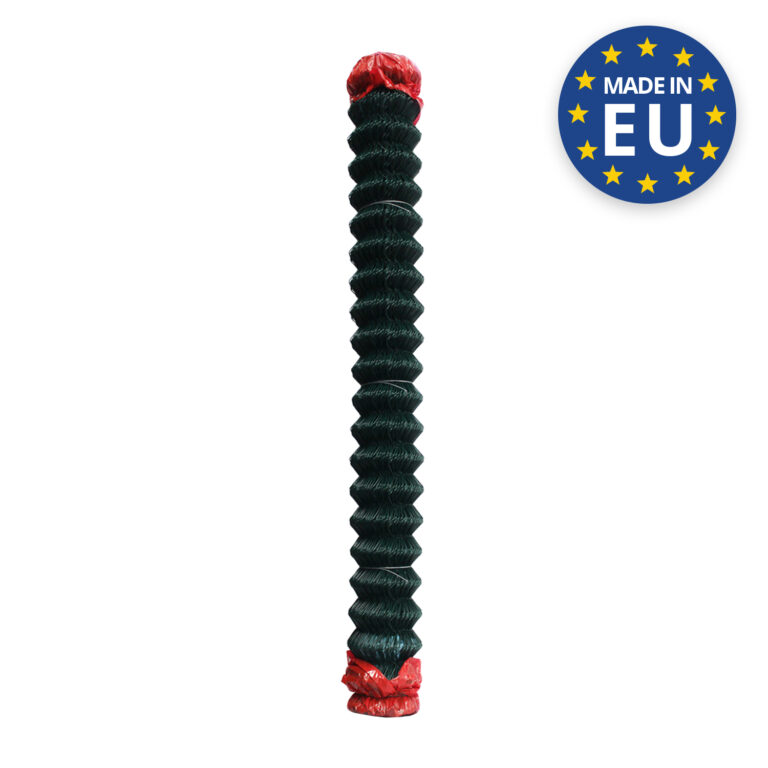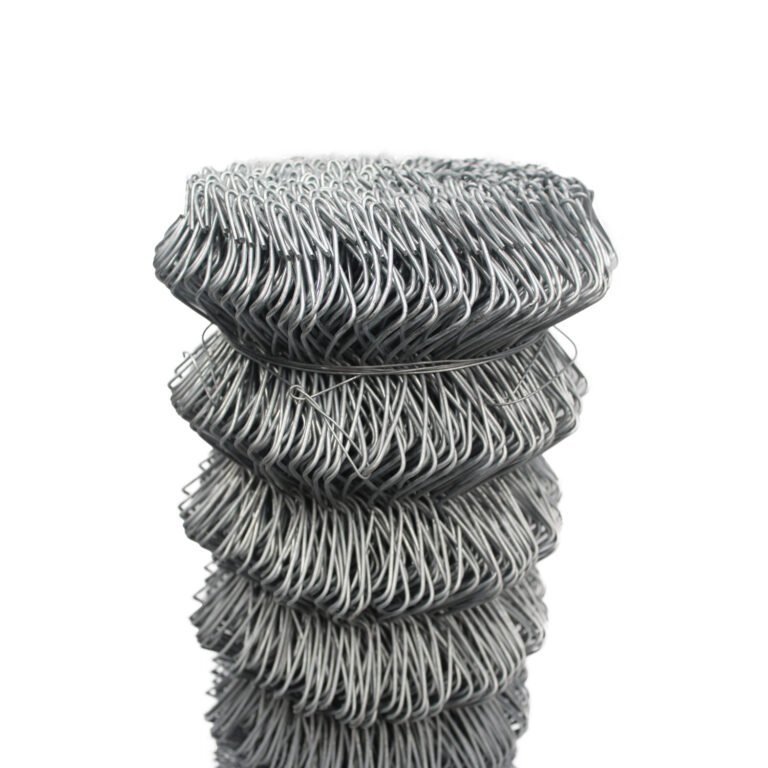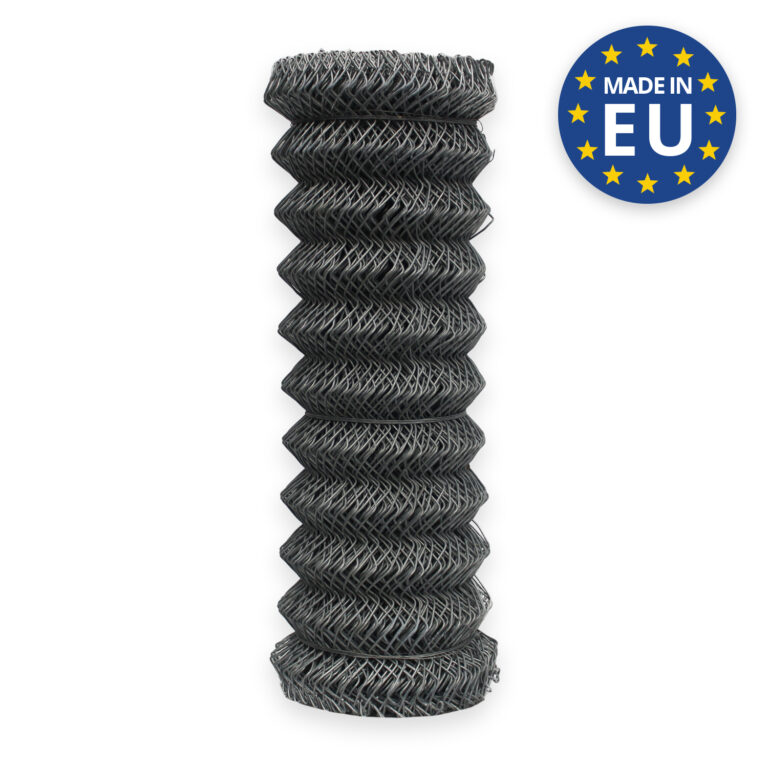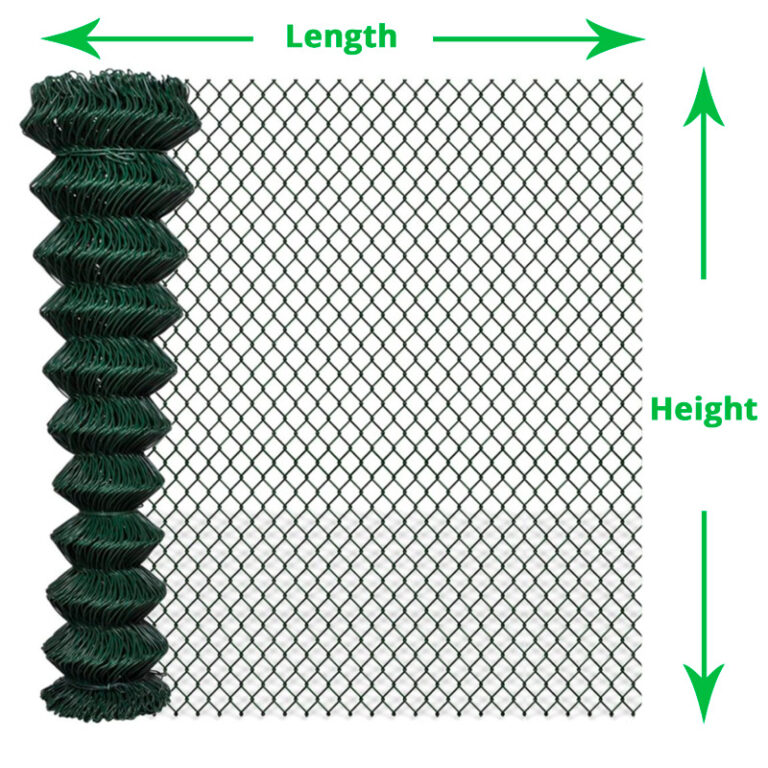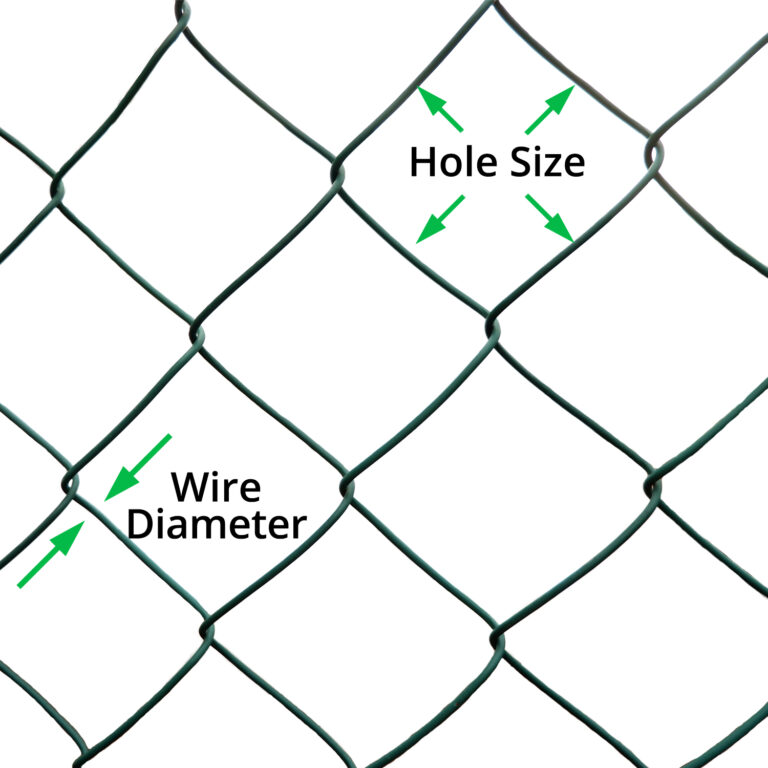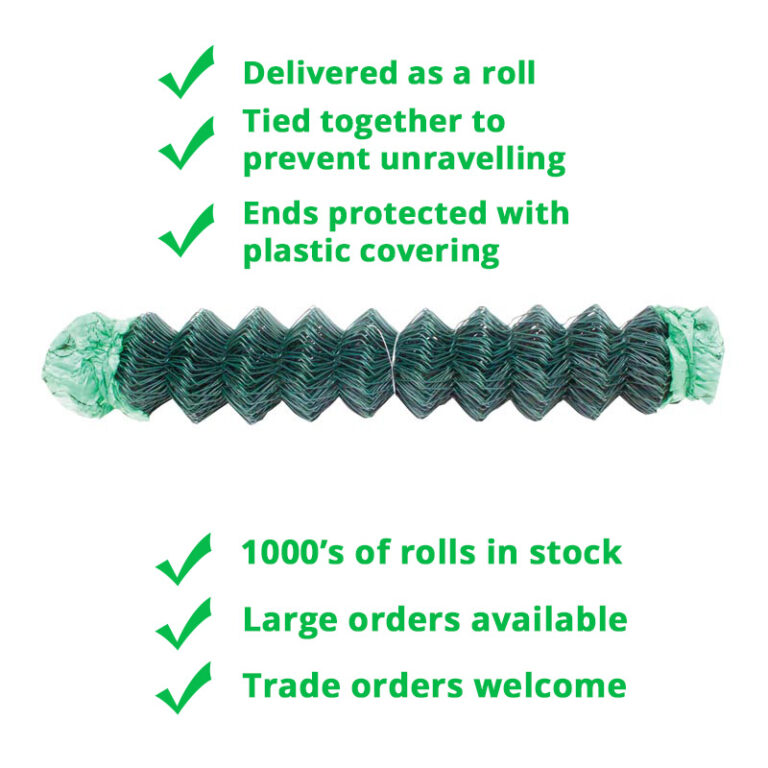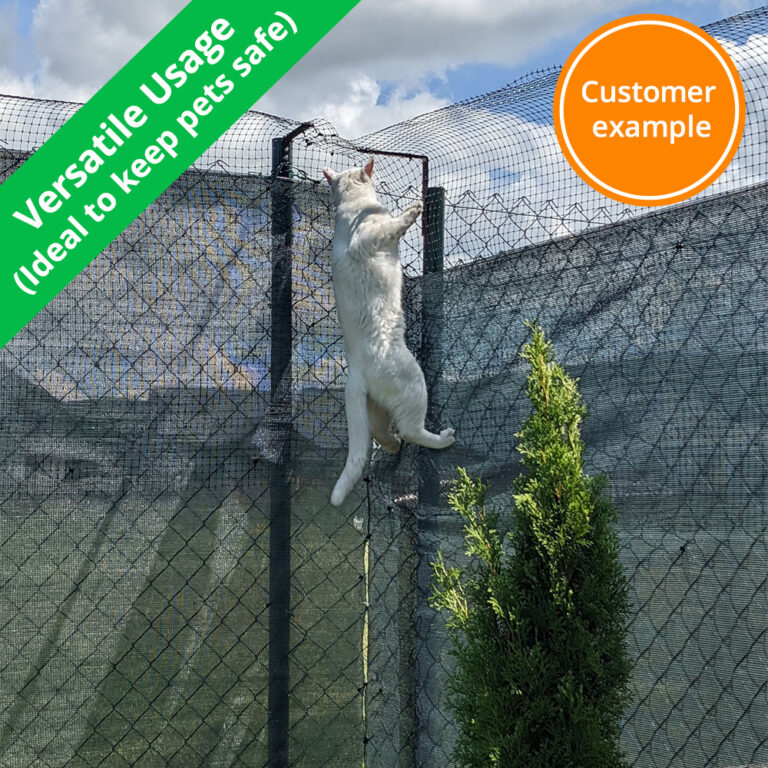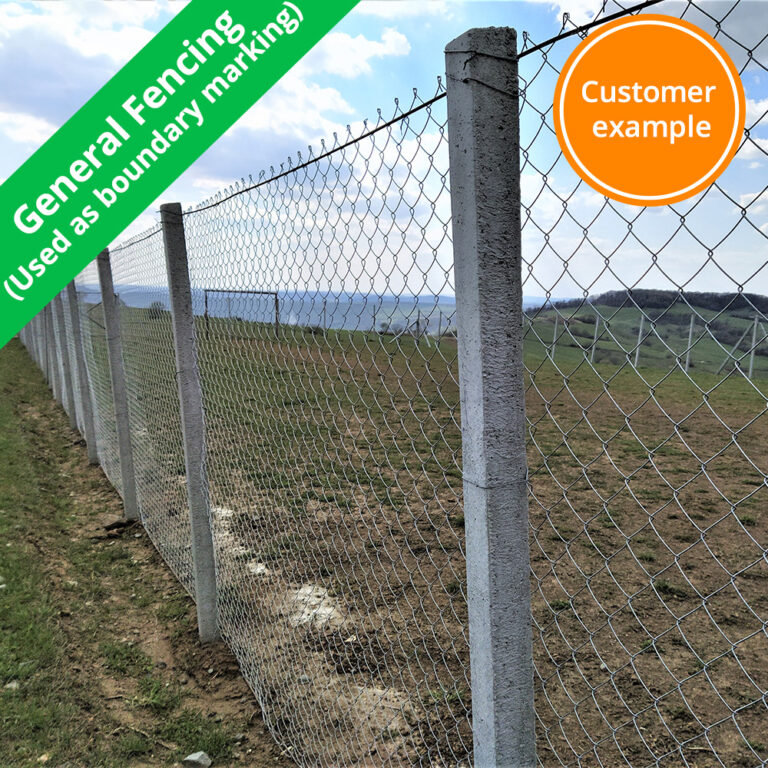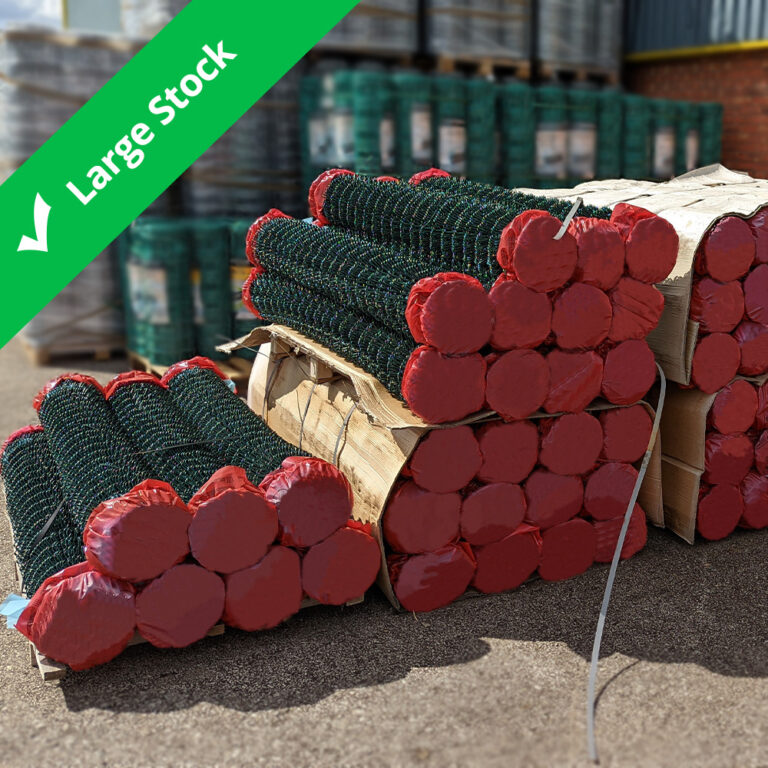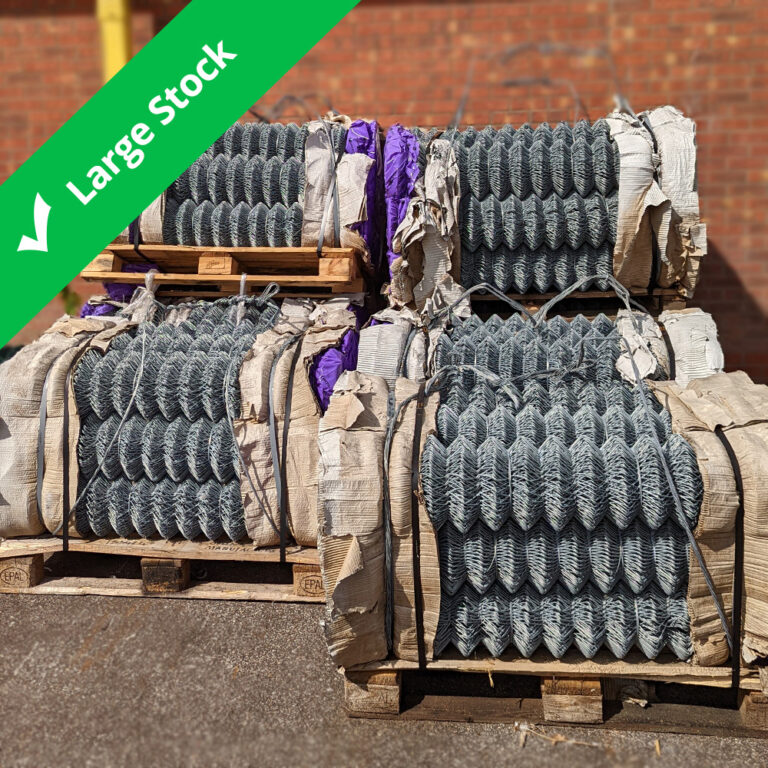 2.5mm+ European-made chain link fence suited to dog proofing for all small to large dog breeds. 
Complies with British standards for kennels
Next day delivery
Multi purchase discount
Scroll for more details
Product Information
Best suited to:

 
High jumping breeds

 

– select 1.8m (6ft) – 2.4m (8ft) for the very highest jumpers

Powerful breeds

 

– select 2.5mm+ options to keep out the most powerful breeds

Good climbers

– 50mm x 50mm is suitable to prevent most paws from sliding into mesh holes.

Diggers

Very small breeds

 – the smallest dogs may be able to slide their paws into the mesh holes

Small breeds

 

Medium breeds

 

Large breeds

 

Very large breeds

 

Financial

 

Cost per sq meter (starting from)

£4.60

Discounts for multi purchase

– viewable on product pages & automatically calculated for you during checkout

Minimum qty available to purchase

12.5m

Jumping: prevents jumping over?

 

Very small breeds

 

Small breeds

 

Medium breeds

 

Large breeds

 

Very large breeds

 

Max height available

2.4m (7.8ft)

Increase height 

Add extra height using tension wire (download instructions)

Climbing: prevents climbing over? 

 

Very small breeds

 – the smallest dogs may be able to slide their paws into the mesh holes

Small breeds

 

Medium breeds

 

Large breeds

 

Very Large breeds

 

Smallest hole size available

50mm x 50mm

Strength: prevents pushing over or chewing through wire?

 

Very small breeds

 

Small breeds

 

Medium breeds

 

Large breeds

 

Very large breeds

 

Applications

 

Suited to indoors

 

Suited to outdoors

Run or exercise area

 

Partition off driveways

 

Portable: good for caravan, camping, etc

Kennels and enclosures

 

General

 

Delivered as

Roll

Made in

EU

Conforms to British Manufacturing Standards

 

Construction

 

Maximum height availability

2.4m (7.8ft)

Mesh material

Galvanised steel or PVC coated

Mesh construction

Twisted

Hole size available

50mm x 50mm

Wire diameter (gauge)

2mm+

Smooth edge

– prevents canines from injuring themselves on sharp edges

Length

Can be joined together to create any length required

Colour

Grey or green

Average product weight

20kg per roll

Strength & environment

 

Corrosion resistant

 

Abrasion resistance

Very high

Life expectancy under normal conditions

25 Years

Suited to Environments

C2-C4

Installation & maintenance

 

Speed of installation

Slow

Experience required to install

High

Can be installed with wooden posts?

 

Can be installed with metal posts?

 

Can stand alone without posts?

 

Join together using

Cutting method

Unloop chainlink

Requires protective glove for handling

 

Installation instructions

Download

Appearance

 

General look

Green or grey diamond mesh

Invisible from a distance

 

Can be disguised

Yes, can easily be covered by climbing plants up the mesh or using garden screening

Example installation

View Image

Also stops?

 

 

 

 

 

Pigs, sheep, etc

 

 

View all animal and pet fencing
Installation Instructions
To Do
Explanation

Step 1 – Mark the Post Location

Specify the post locations while maintaining a spacing of 2-2.5m between each post.

Step 2 – Dig Holes

Dig a hole for the posts, ensuring that the depth of the hole is approx. one-third of the post's length.

Use a spirit level to verify that the posts are perfectly upright.

Step 3 (Optional) – Cement Posts In

After filling the holes with concrete, position your posts within the concrete.

Step 4 – Mark Wire Location

Start by marking the position for each wire strand on both the starting and ending posts.

Step 5 – Attach Wire to Start Post

Fasten the initial wire strand to the bottom part of the starting post.



Hook it around the post, twist it backward, and wind it around itself 4-5 times to secure the tension.

Step 6 – Secure Radisseur to Last Post

Use a separate piece of wire to secure a radisseur to the last post.

Step 7 – Secure Wire to Radisseur

Cut the first tensioning wire, leaving an extra 10cm of length for adjustment.

Thread the wire through the hole positioned in the center of the radisseur.

Step 8 – Tension the Wire

Employ pliers to rotate the pin on the radisseur clockwise.

Alternative Option

In the absence of a radisseur, twist the wire around the post and wind it around itself 4-5 times as an alternative.

Using this method will result in less tension compared to utilizing a radisseur.

Step 9 – Secure to Middle Posts

Fasten the wire to the middle posts using staples, leaving a slight gap to allow for some movement of the wire within the staple.

Step 10 – Repeat Steps 5-9

Secure the remaining wire by repeating steps 5-9:

5 lines may be needed for lightweight fencing mesh

3 lines should be enough for sturdier fencing mesh

Step 11 – Attach Mesh to End Post

Take sufficient mesh to cover the distance between the initial two posts. 

Secure the mesh to the posts using staples or cable ties at 15cm intervals.

Step 12 – Pull Tight

Pull the mesh tight to stretch it then attach it to the second post with staples or cable ties.

Step 13 – Attach Mesh to Posts

Proceed with securing the remaining section of the mesh by following the process described in step 5.

Step 14 – Secure to Tension Wire

If tensioning wire has been used, make sure to secure it to the fence at various points to maintain the tension of the fence.

Additional Step to Prevent Digging

Dig a trench along your fence line, then fold the bottom of the mesh at a 90-degree angle to form a 15cm lip. This extension will cover the trench's bottom.



Use pegs to secure the extension to the ground at every 60cm, then cover it by adding a layer of soil or mulch over it.