Wire Netting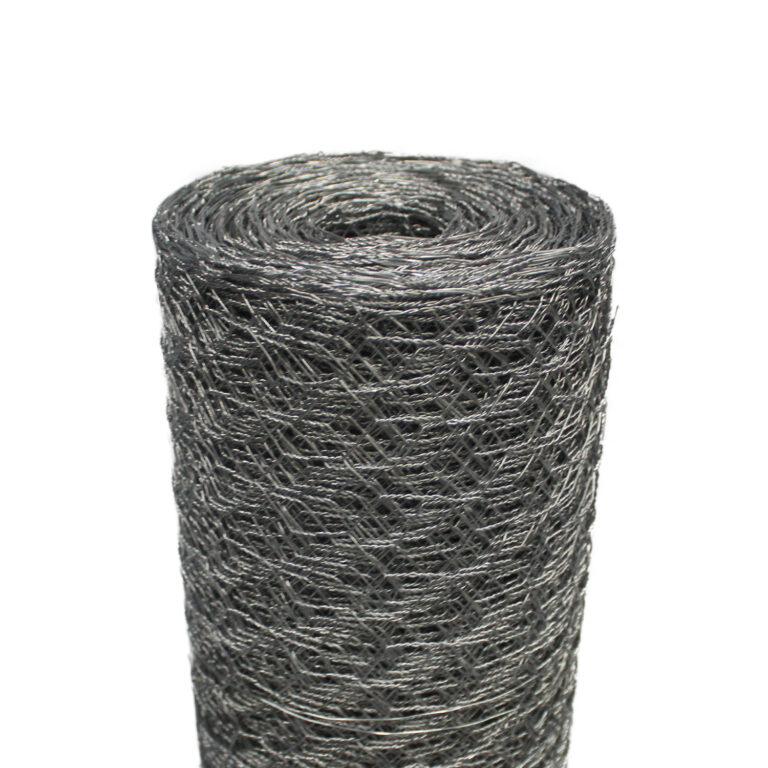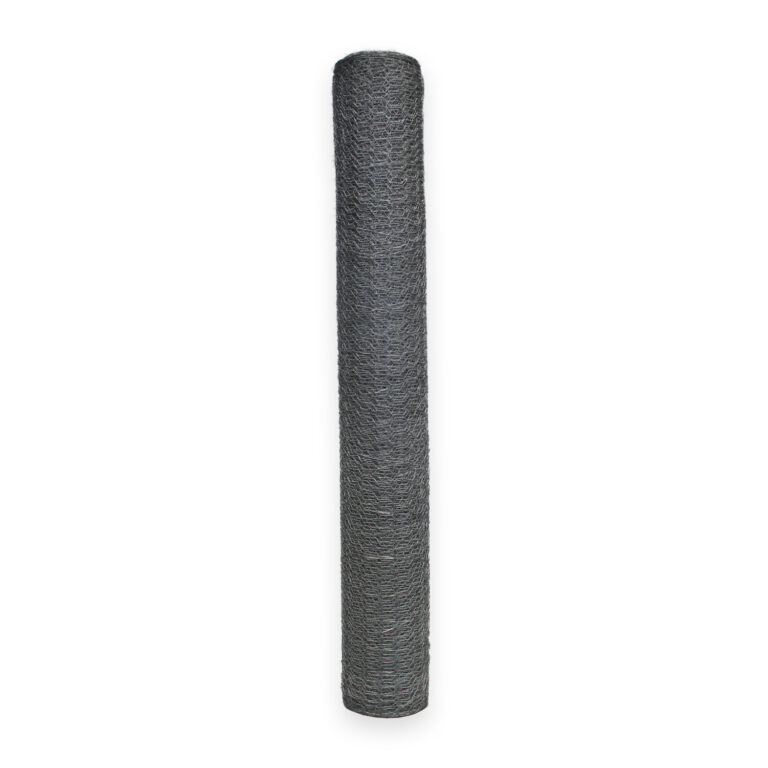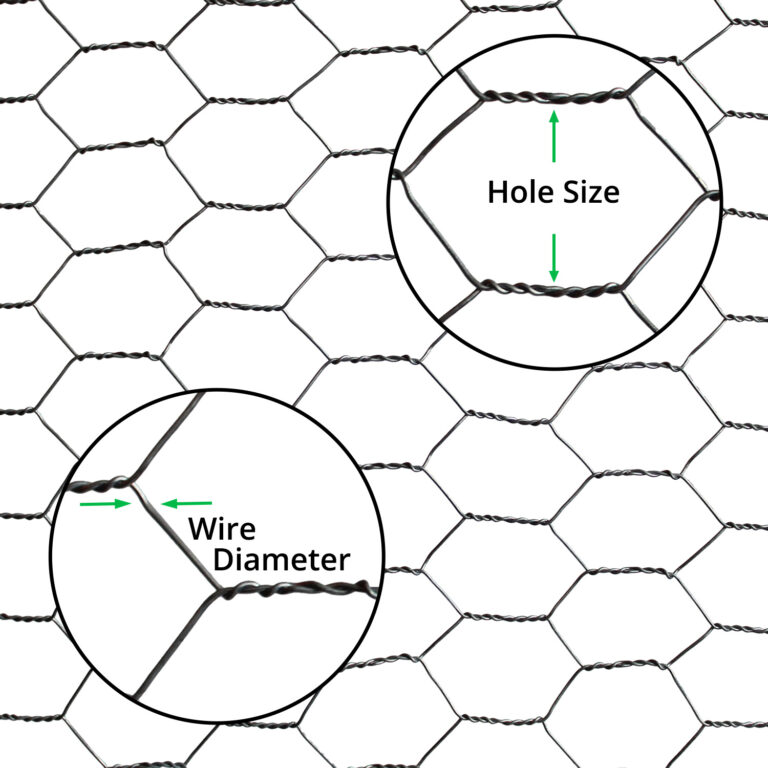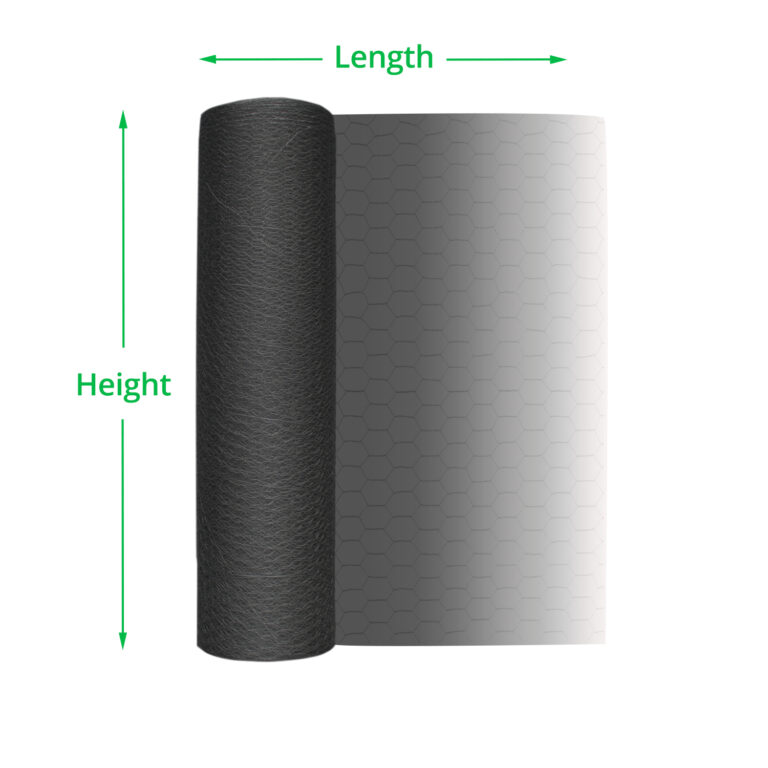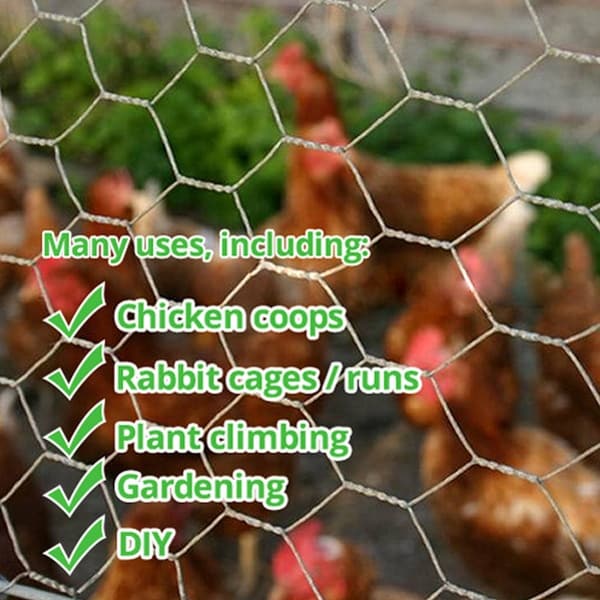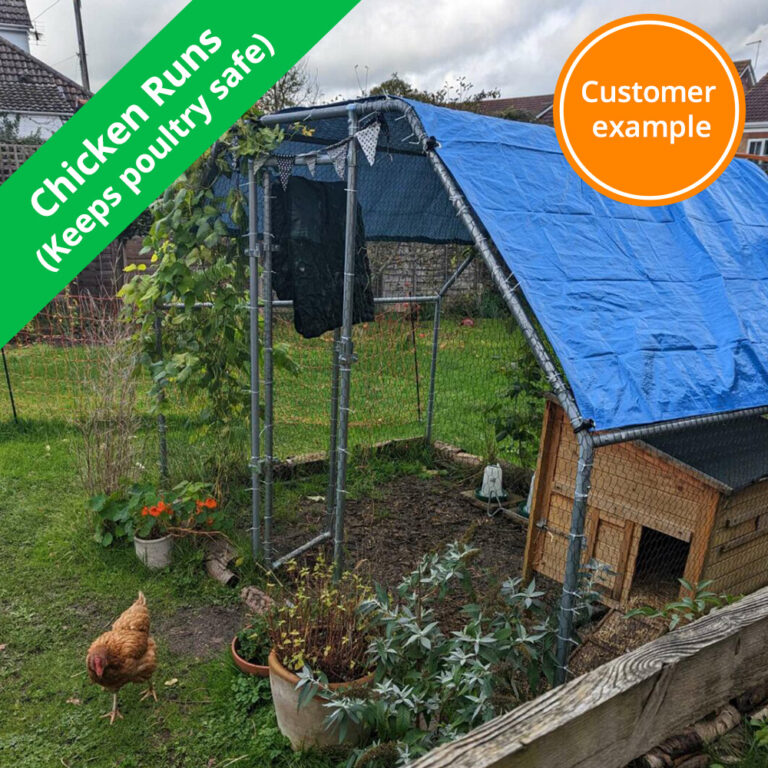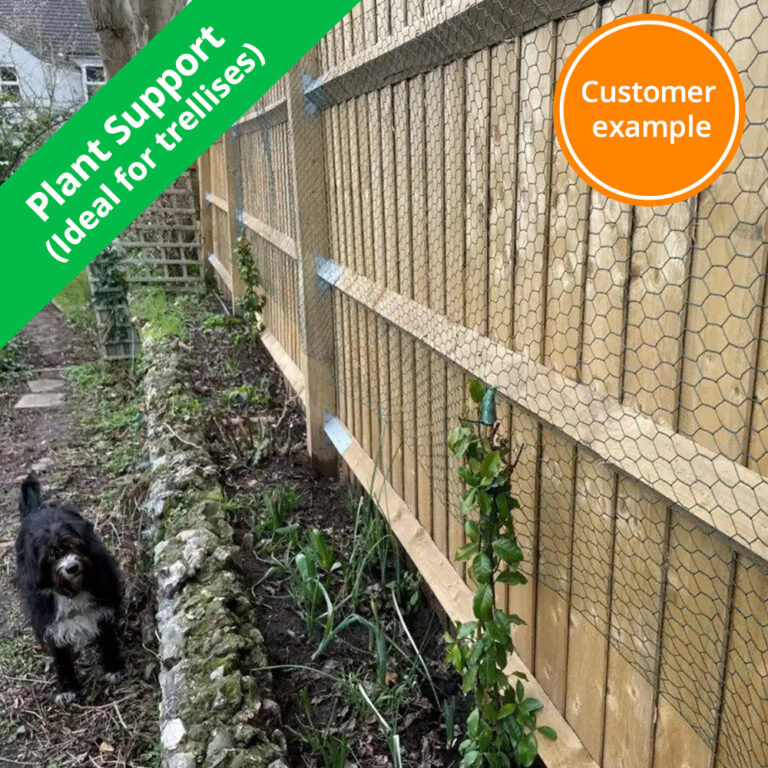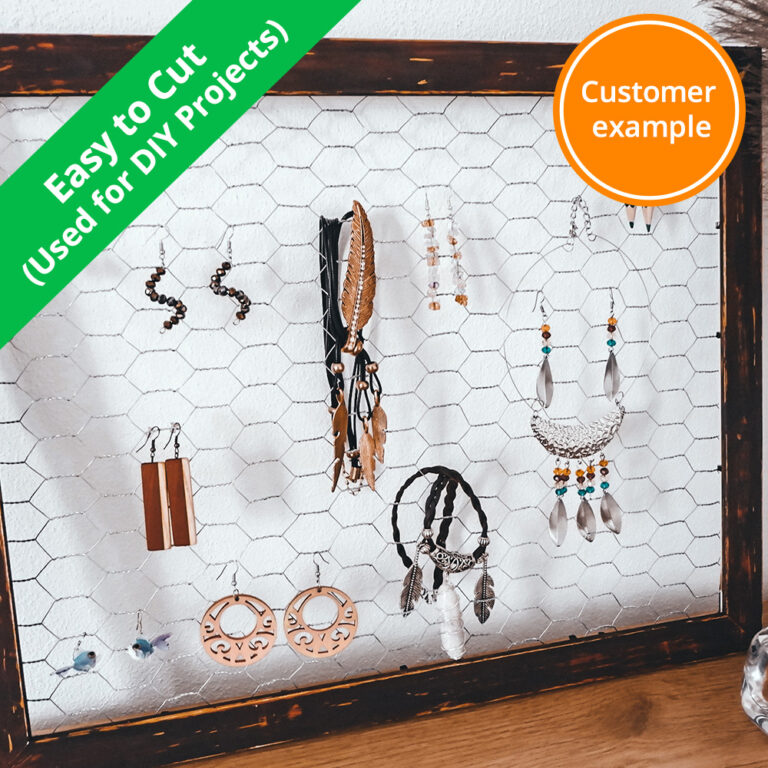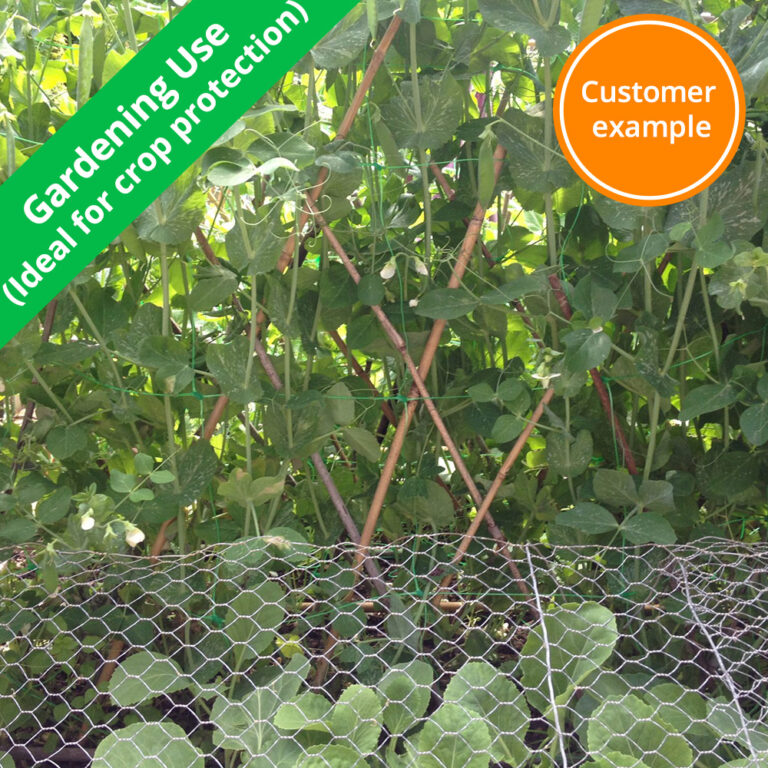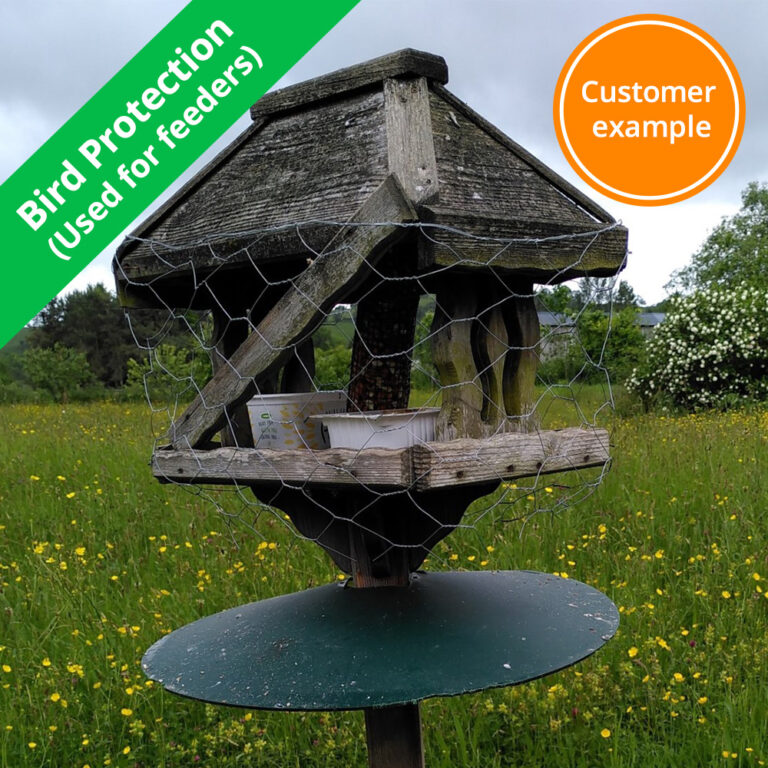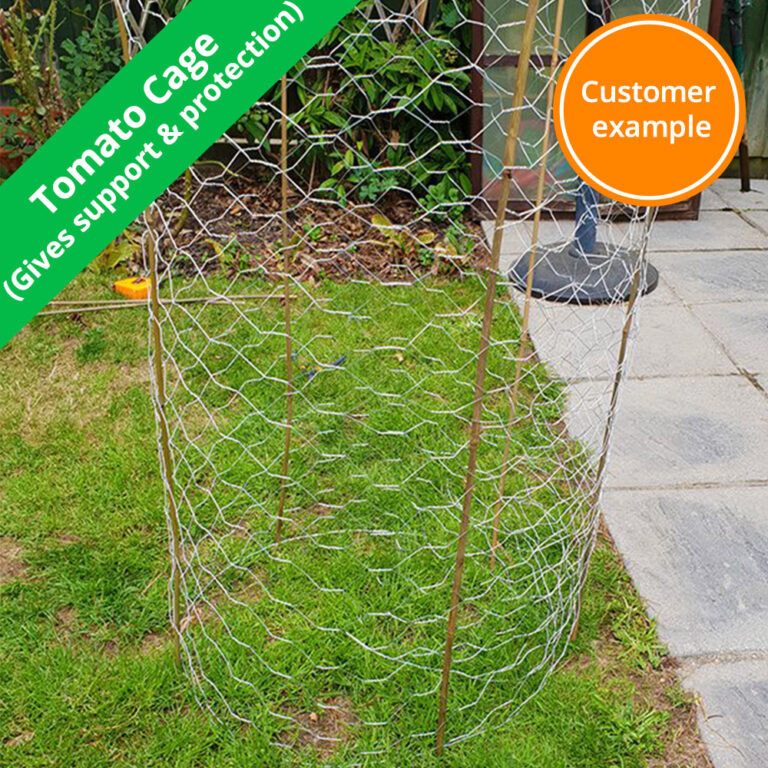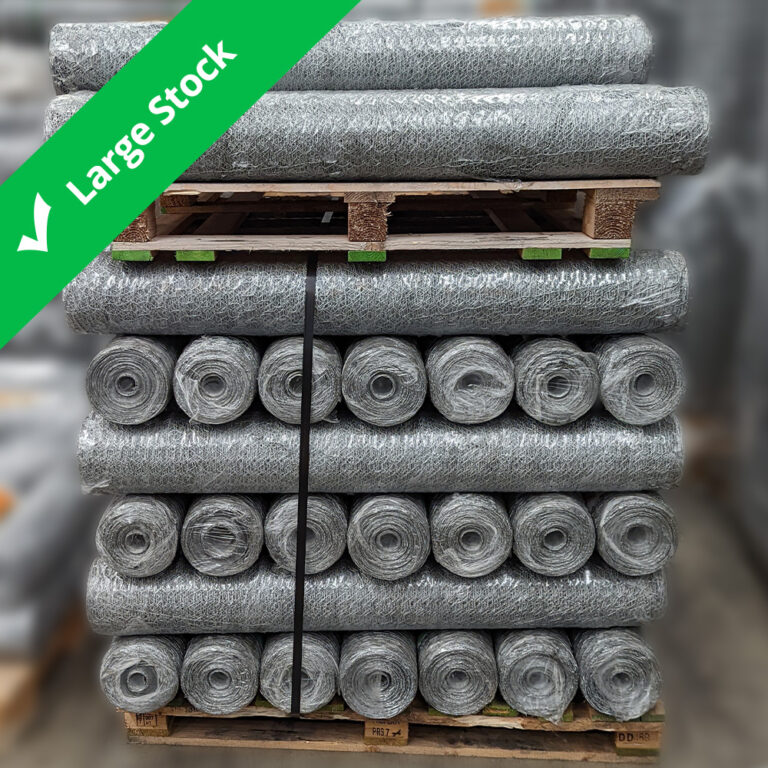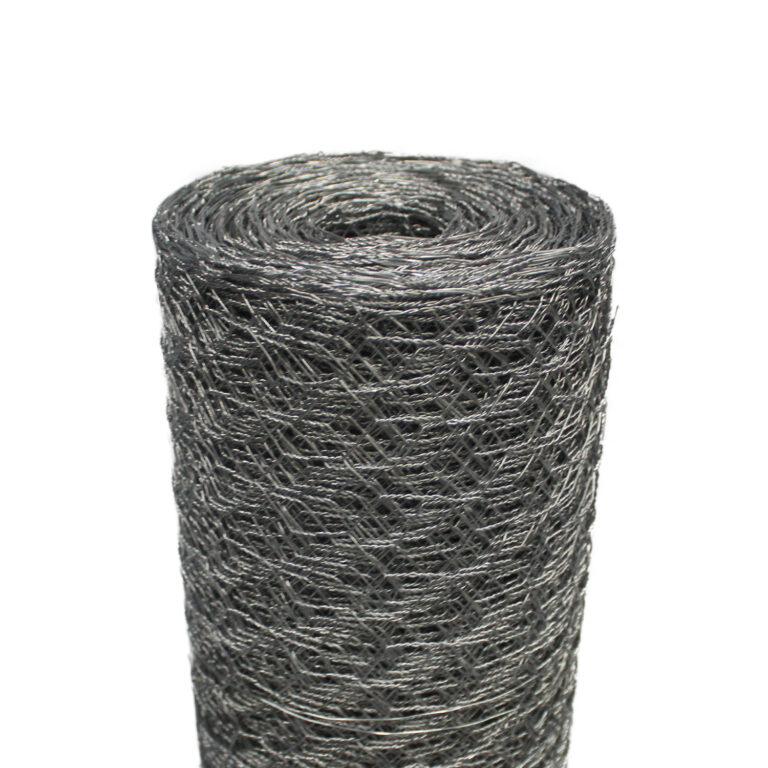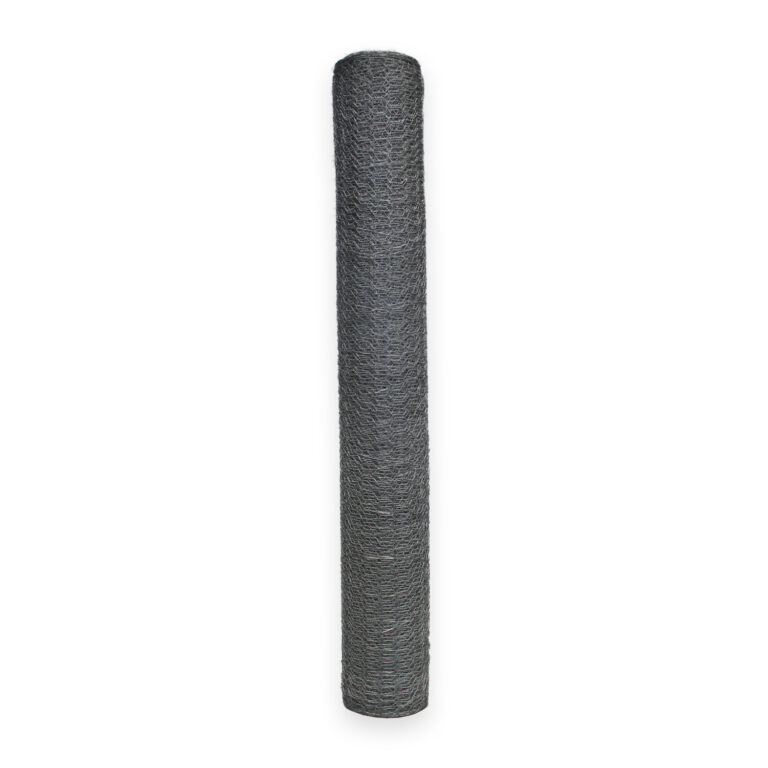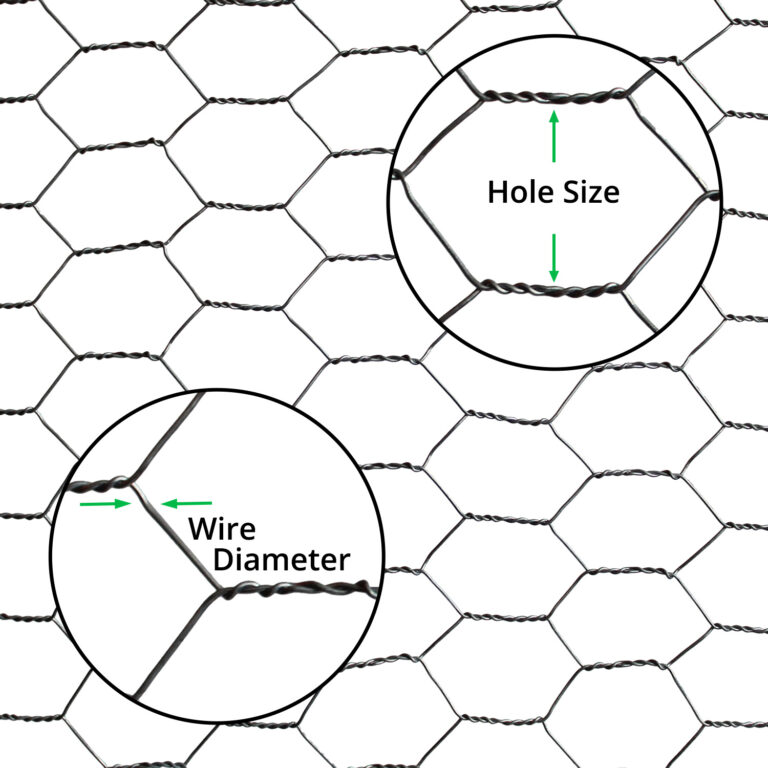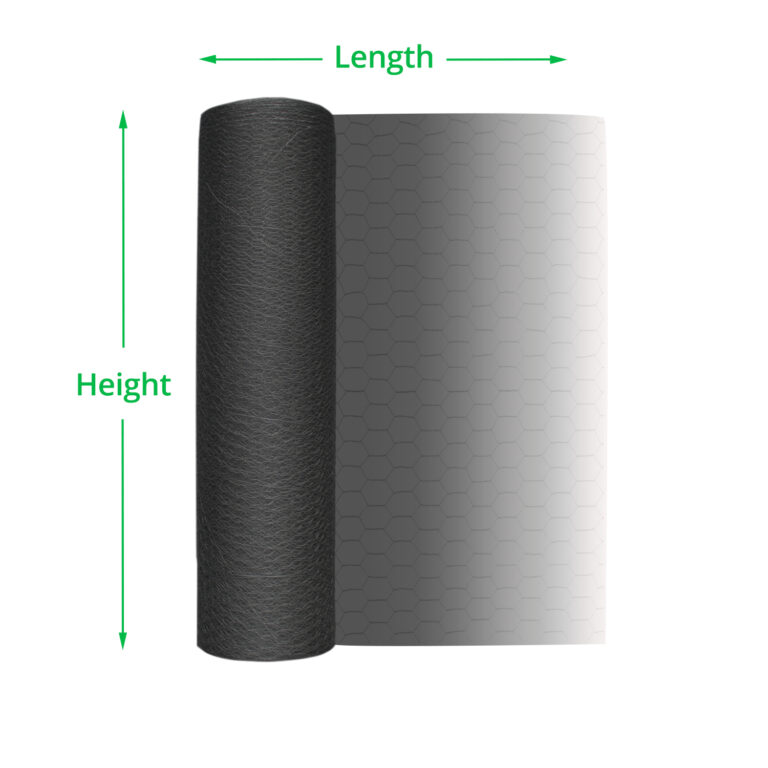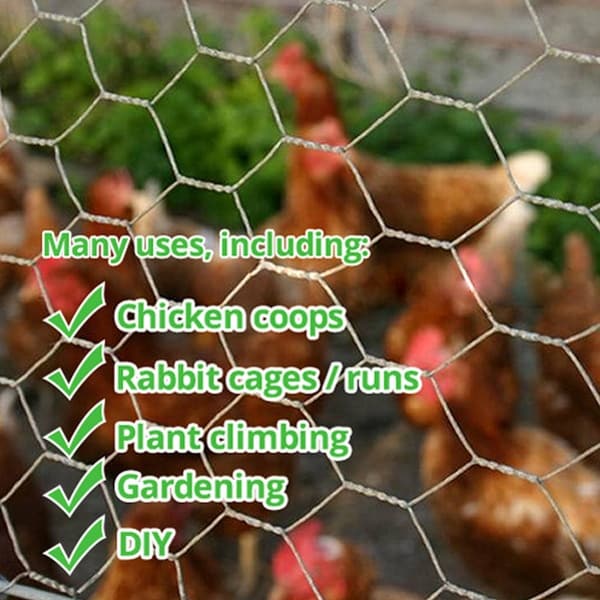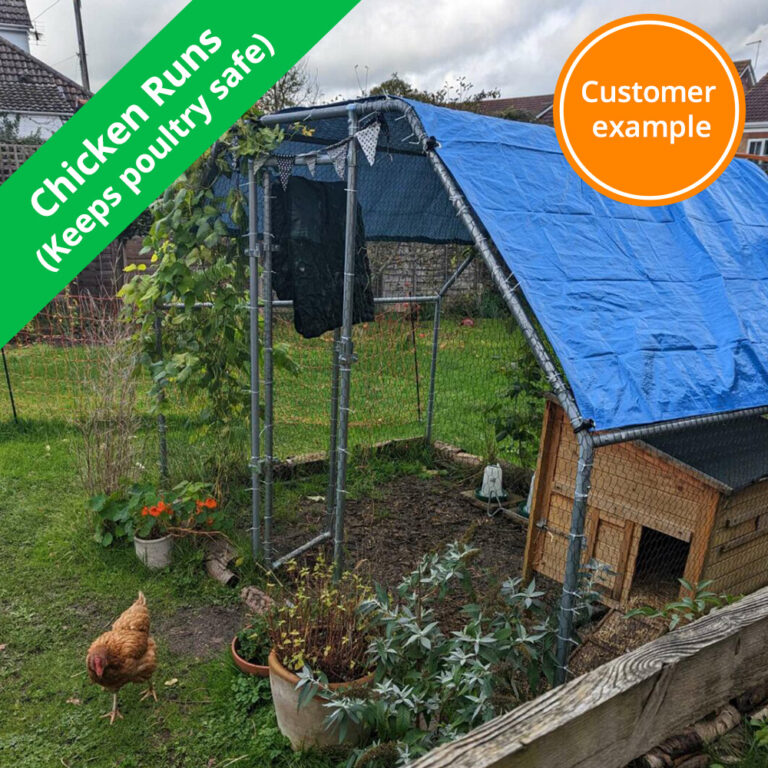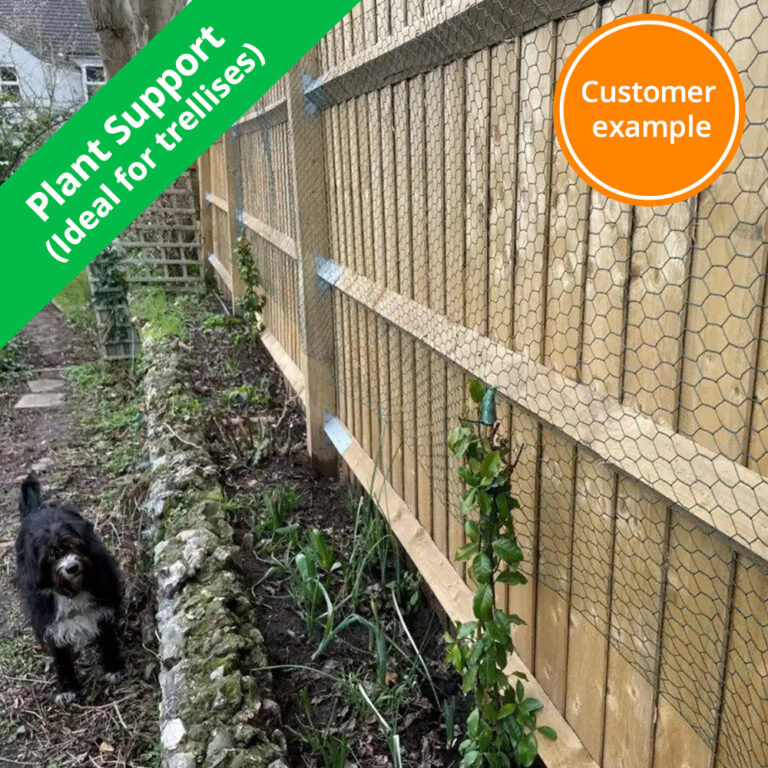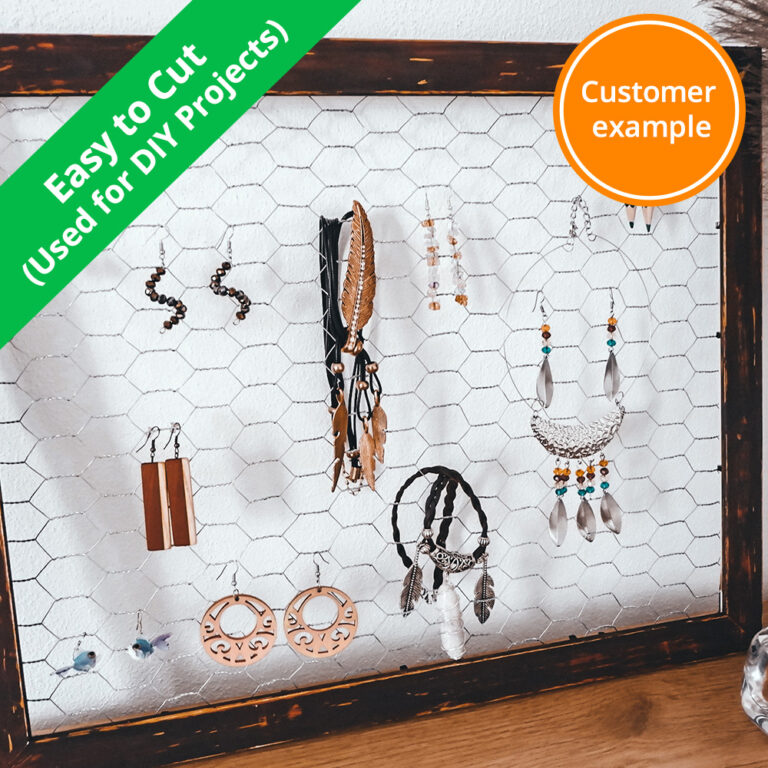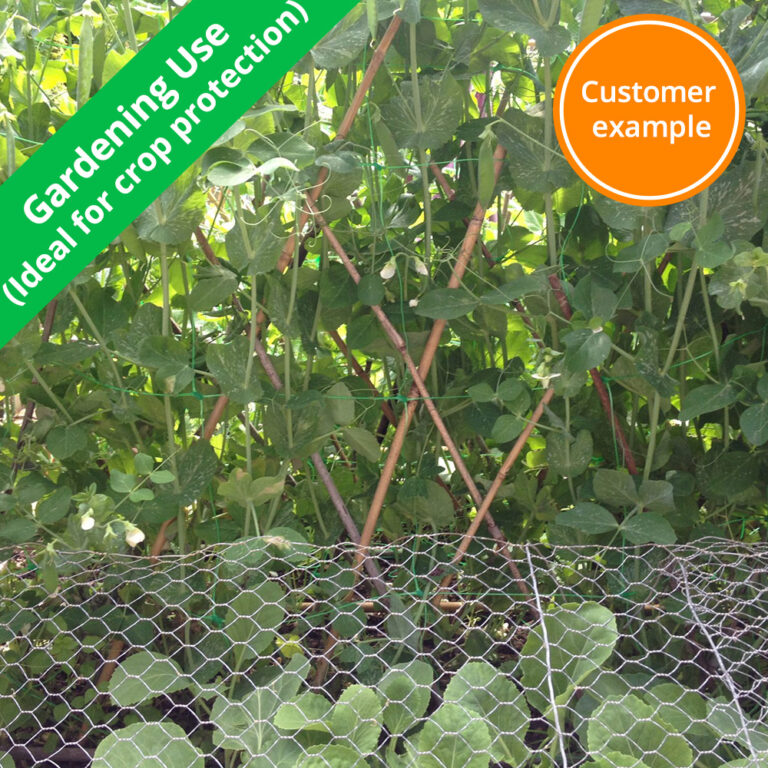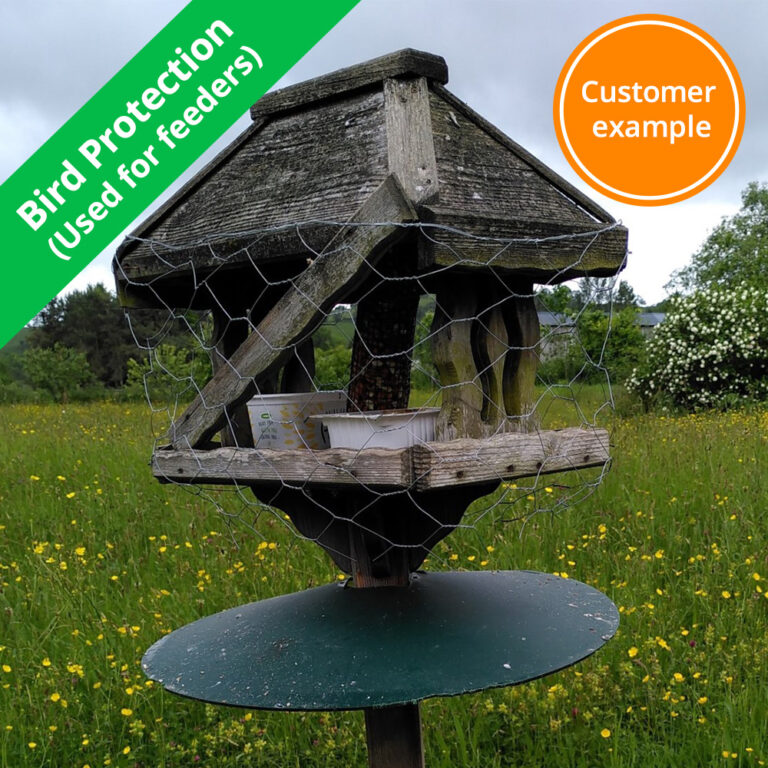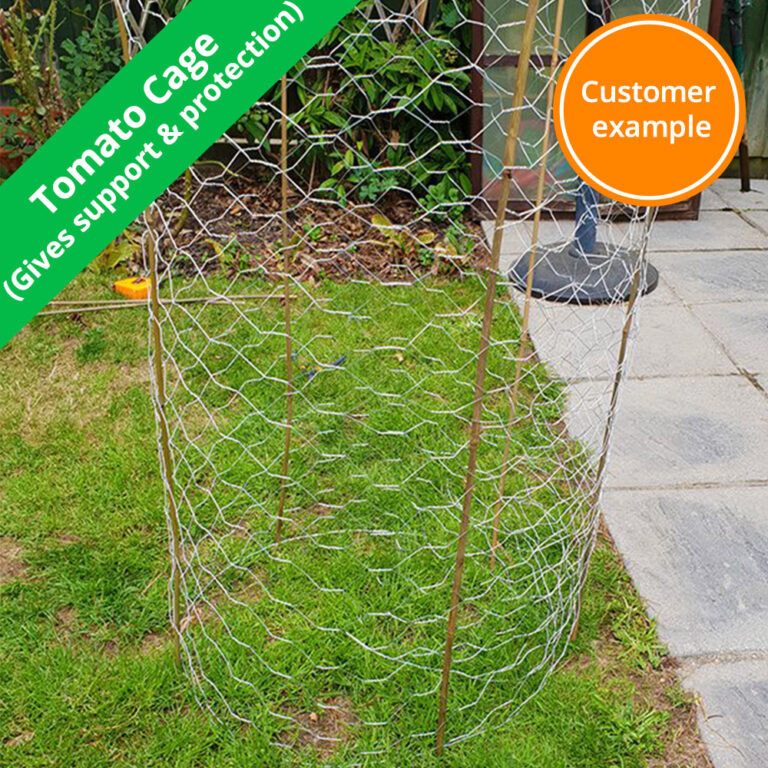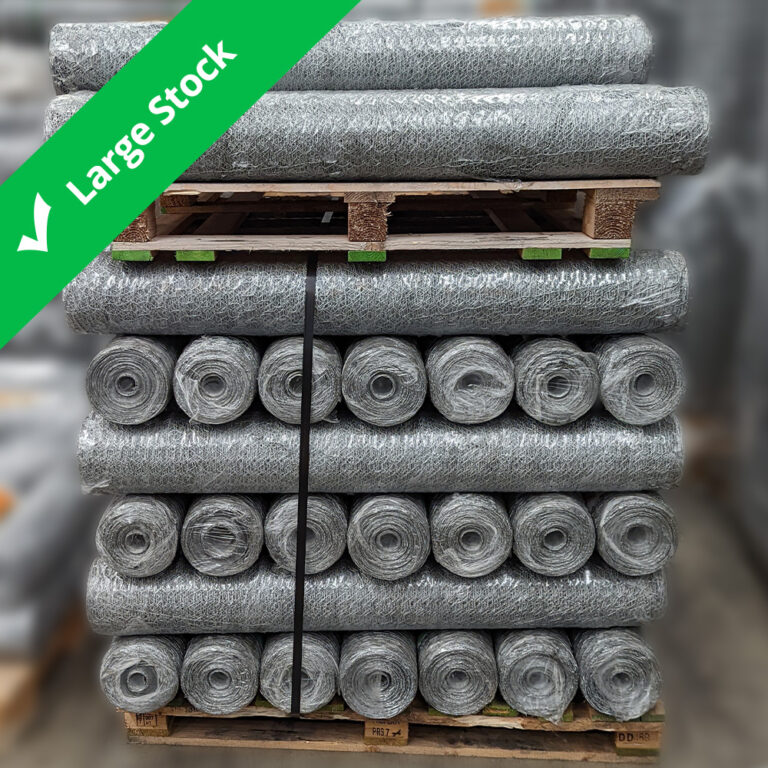 High-grade wire netting available in pre-galvanised steel, hot-dipped or stainless steel.
A multi-purpose solution for domestic and commercial applications including farming, forestry and gardening. 
Key Info:
Rust proof & durable
Multi-purpose
Easy to unroll & install
Easily cut & shaped
Delivered in a roll
Related: Rabbit Fencing, Chicken Wire Mesh, Plastic Coated Mesh
Scroll for more details
Customer Projects
Wire Netting Product Information
Grading
Type
Galvanisation Method
Properties
ECONOMY
Steel wires are woven together to create
the mesh, then they are hot dip galvanised.
Thinner coating. Lower abrasion & corrosion resistance.
STANDARD
Mesh is manufactured, then hot dip
galvanised in a protective zinc layer.
Thicker, continual coating in all areas, higher strength, higher abrasion & corrosion resistance.


SUPER

Pre-galvanised steel wires are woven
together to create the final product.

Best quality for professional use. Increased abrasion & corrosion resistance to withstand harsh conditions, incl. beneath the soil. Long lifespan.
Installation Instructions
With T Posts

With Extra Security
To Do
Explanation

Step 1 – Mark Area

Create a straight line to mark the fence between the two end posts.

Step 2 – Measure Post Distance

Specify the post locations 2 -3m apart by using a tape measure.

For increased stability, reduce the spacing between your fence posts.

Step 3 – Install End Posts

Use a post driver or mallet to sink the end posts 50cm into the ground.

To maintain consistent alignment, make sure the holes of the posts are oriented towards each other.

Step 4 – Check for Same Height

Secure a length of string between the end posts, and then verify that they have been installed at the same height by employing a tape measure.

Step 5 – Check for Straightness

Utilise a spirit level to confirm that the posts have been set up perfectly straight.

Step 6 – Set in Concrete (Optional)

For a stronger and more secure fence, anchor your posts in concrete. This involves digging a 50cm hole and pouring cement to provide a sturdy foundation for the posts.

Step 7 – Install Middle Posts

For the installation of middle posts, repeat steps 3-6.

Ensure that the posts are oriented in the same direction and have been set up in a consistent manner, being both straight and at the same height.

Step 8 – Install Tension Wire (Optional)

When using lightweight mesh, it's advisable to secure a tension wire between the end posts to prevent any sagging.

Wrap the tension wire around the end posts' hole and fasten it by twisting the wire's end with pliers.

Step 9 – Attach Mesh to End Post

Fasten the mesh to the end post by employing cable ties, which can be threaded through the post's pre-drilled holes.

You can increase the number of cable ties to encircle the entire post.

Step 10 – Pull Tight

Stretch the mesh firmly and then fasten it to the second post using cable ties. Be cautious not to pull it excessively tight.

Continue with this procedure until you reach the final end post.

Step 11 – Attach to Tension Wire (Optional)

If you've installed a tension wire, fasten the mesh to it using cable ties, leaving approximately 30-45cm gaps between them.
Attachments
Attach to:
How to:
Wood/
Wooden Posts

(Staples)

Metal/
Metal Posts

Soil

(Pegs)

Wire Fence
FAQs
Should I choose galvanised or PVC coated netting?
The choice is entirely yours. Both are durable and highly resistant to corrosion so the choice comes down to aesthetics and your personal preference.
What is wire mesh used for?
There are a number of uses for steel netting, which include fencing, tree and plant protection. It is often used for chicken cages and runs for small animals.
What strength netting should I choose?
The strength, or diameter of your wire should be chosen based on your specific needs, of course. For plant protection a relatively low strength should be adequate to keeps  small animals off, while if you are building animal runs to keep out foxes a high strength wire is recommended.
Common uses
Animal enclosures
Fruit cages
Chicken wire / enclosure
Garden fences
Bird cages
Window guards
Storage bins
Construction reinforcement
Flood control