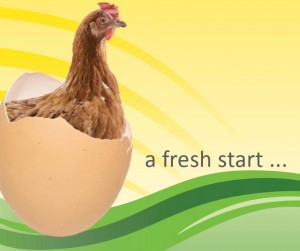 Introducing The Newent Chicken Coop
Our new Newent Chicken coop and run is the ideal choice for keeping a few hens in the back garden and combines sleeping quarters, nest box and a run.
The basic coop and run will acaccommodate 3 average laying hens although with the addition of the optional run extension, or if the hens are allowed to free range for most of the time 6 will happily roost in the coop.
The coop and run can be easily lifted by 2 people or with the addition of the wheel kit 1 person will be able to reposition the coop and run.
Like all our housing, the coop and run is built from pressure treated timber to ensure a long life and the mesh is our usual, top quality European weldmesh.  Our houses all have a 5 year guarantee.
The roof is corrugated bitumen sheeting which will minimise the chance Red mite finding a home.
The run includes day perches so the birds can rest off the ground during the day. A ladder enables them to reach the roosting area and nest box.
Access to the nest box and roosting area is via a hinged door on the rear of the coop.
The pophole is a vertical sliding type so compatible with the VSB and ASTi ranges of door openers
Overall size is 180cm long, 125 cm wide and 140cm tall.