Greenhouse Shade Netting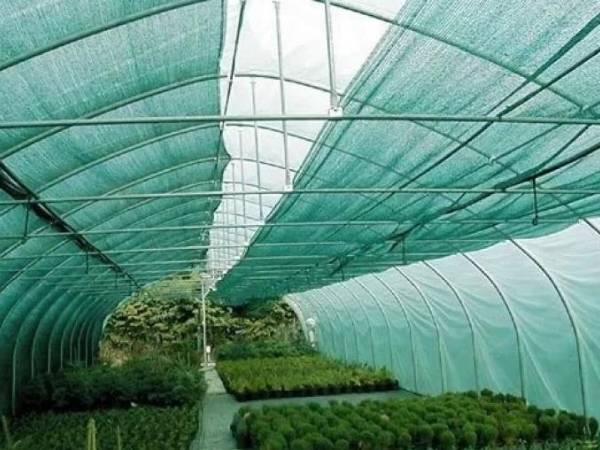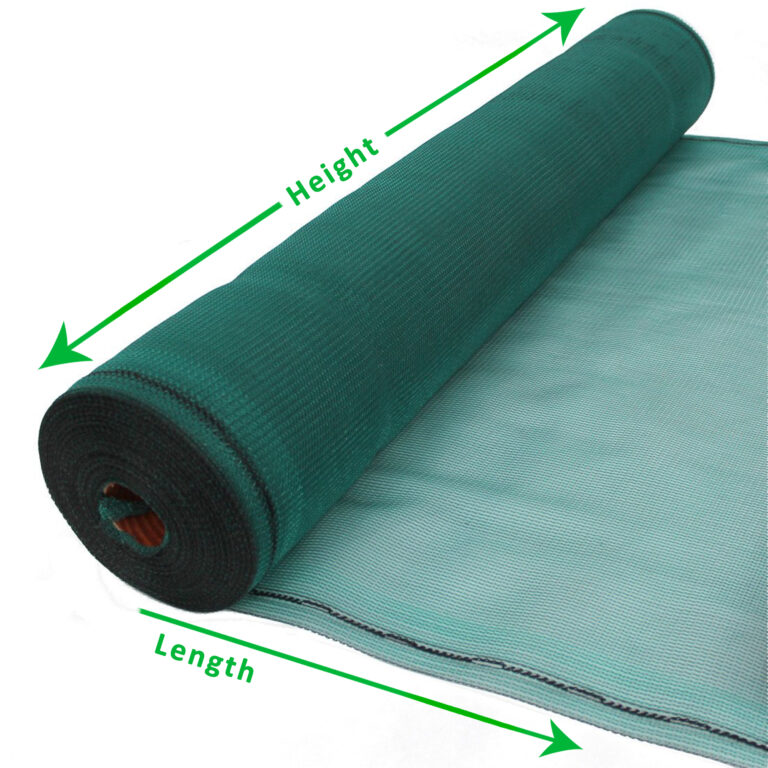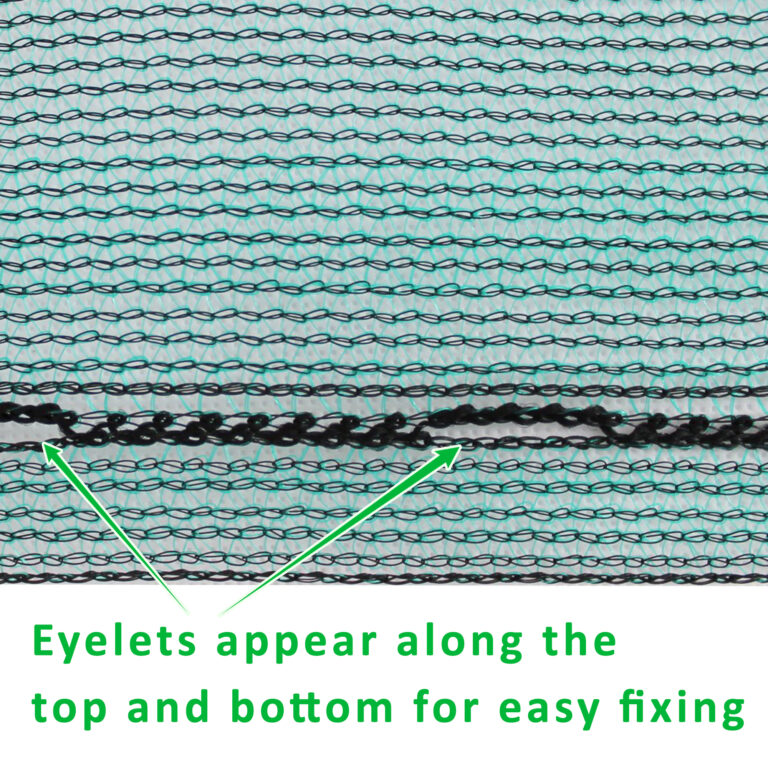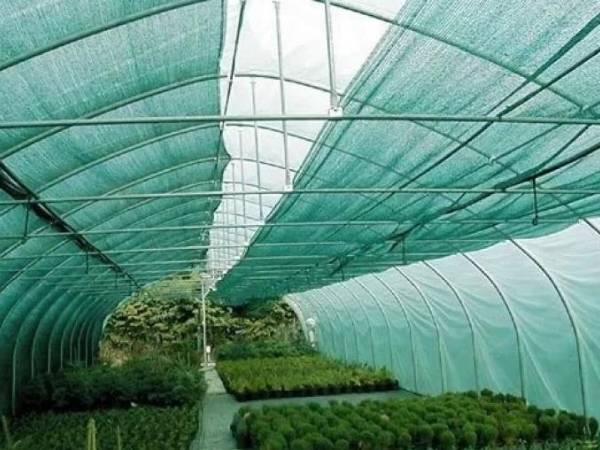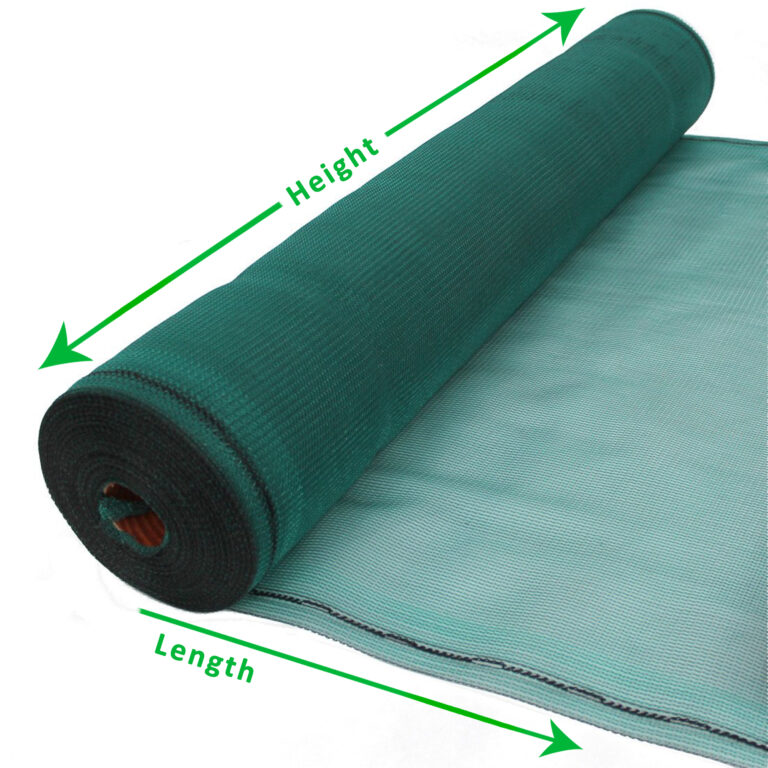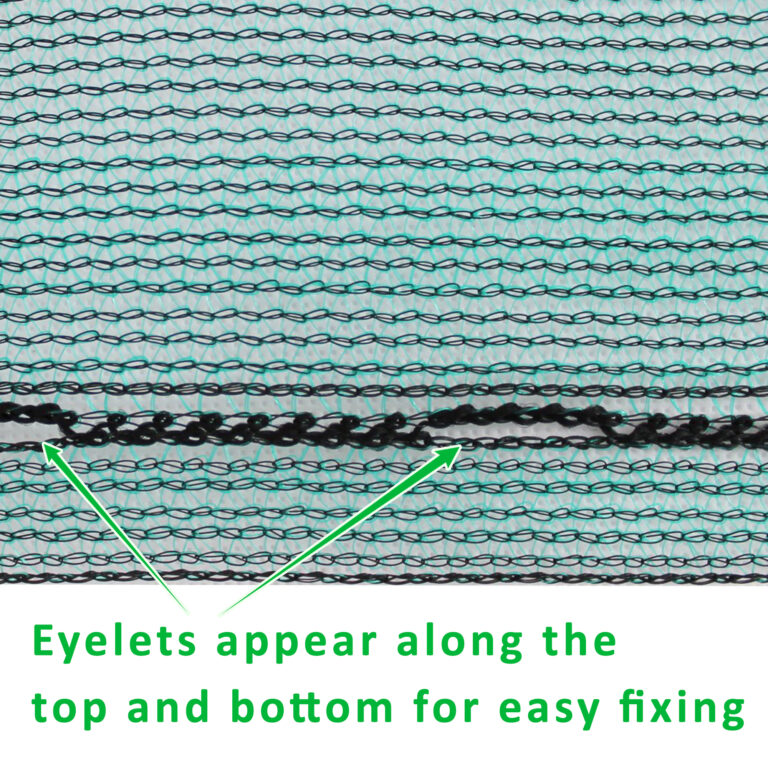 The greenhouse shade netting will protect crops from and plants from scorching sun rays.  Often used by the horticulture and agriculture sectors to increase crop yields and protect livestock.
Key Info:
30%-95% shade density options to suit the needs of different crops
Used for polytunnels, greenhouses, farming and gardens
Also used as insect mesh and privacy screening
Keeps greenhouses cooler during summer months reducing the running costs of fans and watering
Easy to drape over the top of greenhouse and polytunnels then tac, nail or weight down
Life expectancy of 8-10 years
Scroll for more details
Product Technical Details
Materials:

 High-density polyethylene (HDPE) – plastic material

Construction: 

Knitted, double lock stitch, tape thread

Lengths:

50m & 100m

Widths: 

1.83m – 3.66m

Shade Reduction:

30%-95%

Colours:

 Black, green and white

Weights:

55-110 Grams per square meter

Brands:

 Loktex & Rokolene by Tildenet.  Market leaders in shade netting.
Installation Instructions
Guide: Shade Netting for Plants
The below information should be used as an approximate guide to choosing the product that you require.
Note: The majority of plants require a temperature of 22-28 degrees for optimal photosynthesis.  This is the temperature you would ideally want for your growing environment.  Take a temperature reading from the tips of your plants since this is where the crops are the hottest.
| | |
| --- | --- |
| Netting % | Plant Type |
| 30% | Snapdragon, Chrysanthemums, Geraniums |
| 40% | Lilies, Bed Planting, Caladiums |
| 50% | Azaleas, Begonias, Camellias, Gloxinias, African Violets, Poinsettias, Lilies, Bed Planting, Caladiums, Orchids |
| 60% | Fern, Anthurium, Dracaena, Philodendron, Livestock, Pachysandra, Ivy |
| 70% | Fern, Palms, Evergreens Anthurium, Dracaena, Philodendron |
| 80% | Fern, Palms, Evergreens, Livestock |
| 90% | Nurseries, Planthouse, Patios, Porches |
Common Uses
Application
Feature
Benefits
Planthouse & Polytunnels

Reduces temperature, wind & weather damage

Stops plants drying
Increasing crop yields
Saves on watering and fan costs

Barns, Stables & Arenas

Reduces outside distractions
Reduces harsh weather elements
Adds privacy

Cattle & Livestock Pens

Climate control
Reduces humidity
Block dust and debris
Reduces wind speeds
Makes areas private

Keep cattle comfortable
Reduces weather-related  stress
Increase production yields
Makes cattle entrance easier

Canopy

Provides shadow to animals & humans in areas of no natural shadow

Provides a more comfortable environment

Garages & Storage Units

Reduces sun rays, wind, rain, hail and snow

Less damage to tractors and farm equipment

Feed & Hay Storage

Protects from the elements
Makes private

Reduces damage
Use outside storage all year round
Increases security

Ponds

Less cleaning work
Pond looks more pleasant
FAQs
What does the shadow percentage mean?
The density of the mesh is based on the % of the light it will block. For example, 60% netting will allow 40% of the light through.
How do I install it to a planthouse or poly-tunnel?
Simply drape the product over the roof of the area that you want to cool down.  To keep it in place you can use cable ties or string to attach the material to a post permanent fixture like a post.  There are eyelets around the edges of the cloth to thread attachments through. You can also tack or staple the material.
Can the product be joined together? 
Yes. It is easy to thread cable ties through two sheets then simply tighten the cable tie to join together.
Can water get through the horticultural shade netting?
Yes.  The material is permeable allowing sprinklers rainwater through to keep your crops hydrated.

Can the cloth double up as insect mesh too?
Yes. Although it is not the primary purpose of the product, the holes are small enough to prevent insects from getting to your plants.  However, if you have a significant insect problem we would recommend purpose construction insect mesh.
Can you lay this shade netting for plants directly onto crops?
Yes.  The material is light and can be put directly on top of more robust crops.  However, we would recommend using a poly-tunnel or support to lay the mesh on top of your plants.  By laying it directly on top you risk it being dislodged by wind and squashing smaller plants.
How do I put it up inside a greenhouse?
The product works best outside. Simply lay the mesh on top of your nursery roof. You can secure it using cable ties, tacks or nails.
How do I fix a hole in the product?
For a quick and simple solution, you can use cable ties.  For a more robust fix, you can sew the hole together.