What is a Gabion?
A gabion is a square or rectangle metal cage manufactured using steel wire.  Often referred to as a gabion basket or gabion cage they are traditionally used by landscapers and to stop erosion.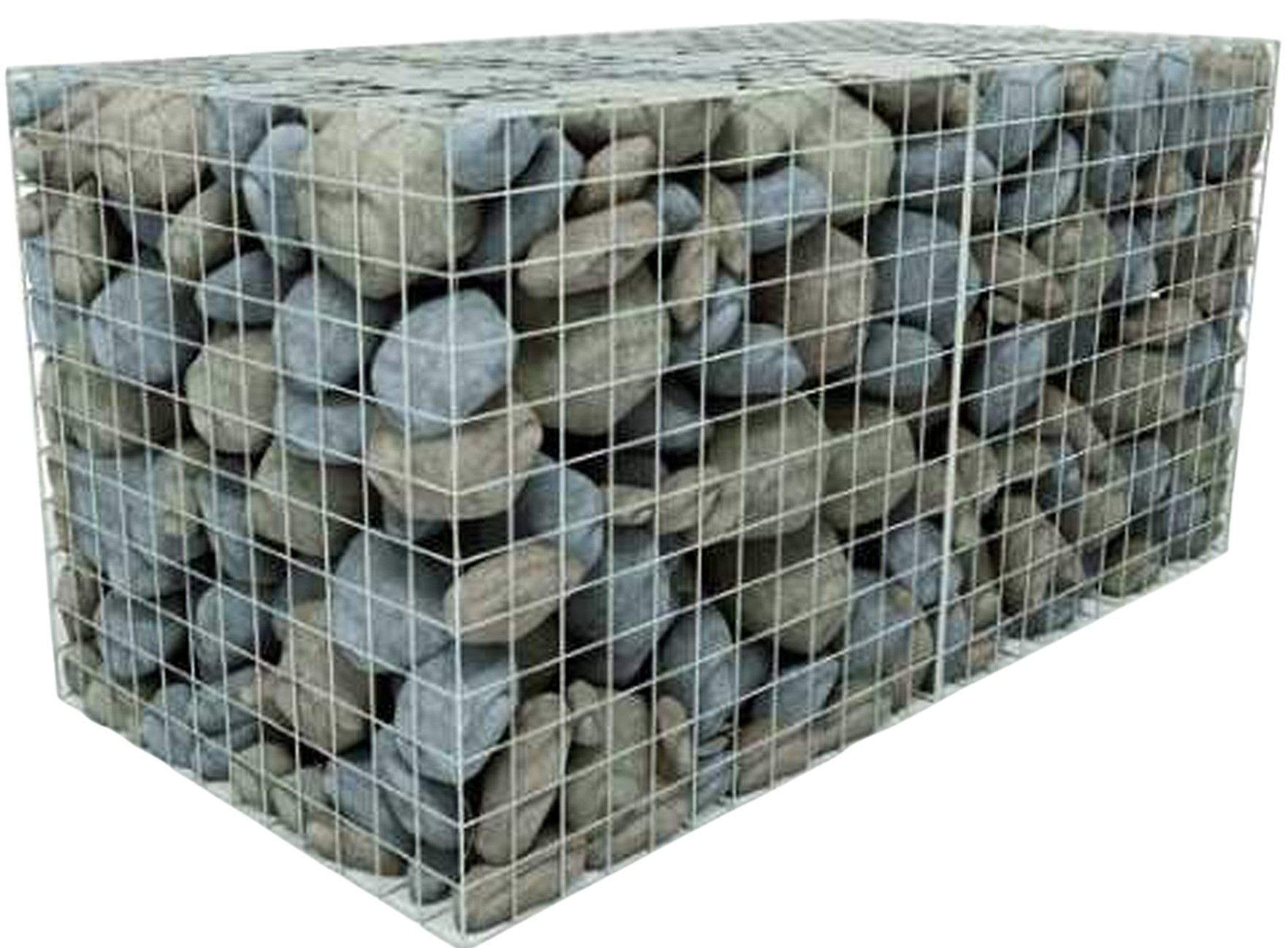 This is a picture of a single gabion after it has been filled with rocks.  
More Images
Please find more images below of gabions in use to help give you a better understanding of their uses.
Gabion Wall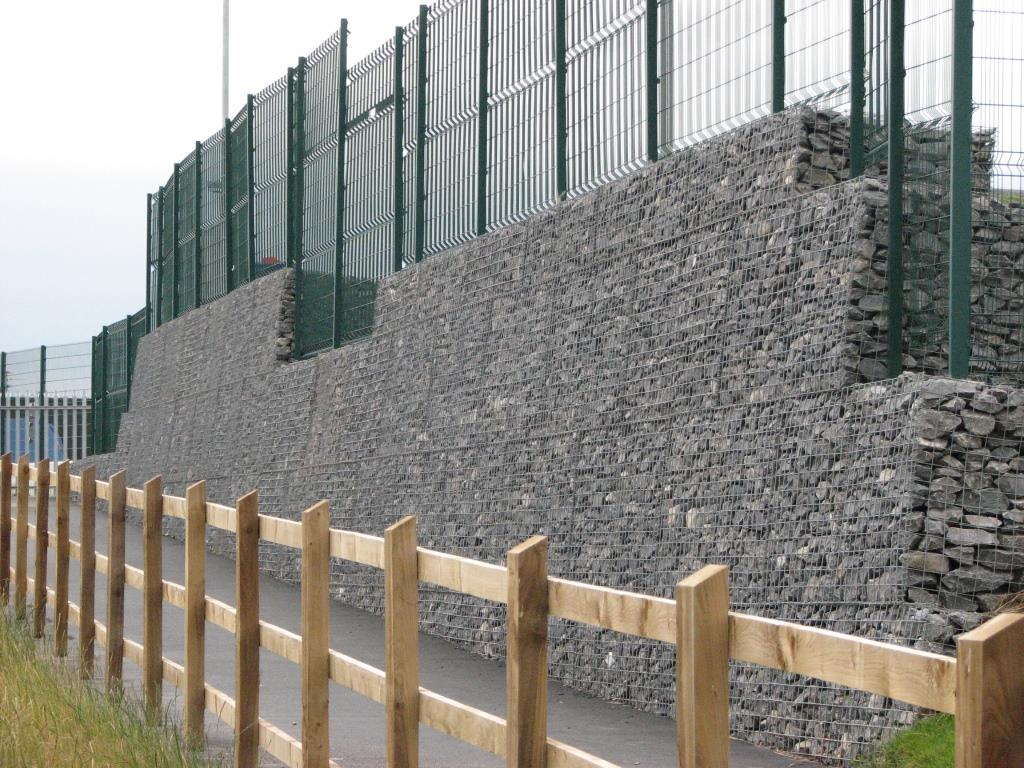 Gabions are commonly used to construct a wall to prevent erosion.  The individual cages are often seen stacked on top of each other at the side of motorways to prevent rocks from falling onto the road.
Read more
River Erosion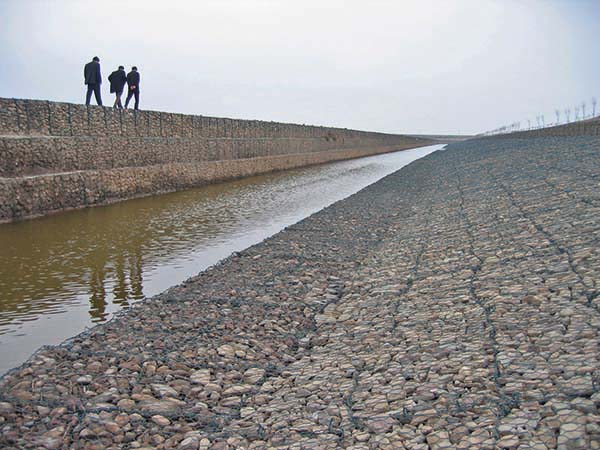 They are also used to stop erosion alongside river banks.  Gabion mattresses that are larger in size are suited to covering larger areas can be laid on the river bed to prevent erosion. 
Read more
Garden Retaining Wall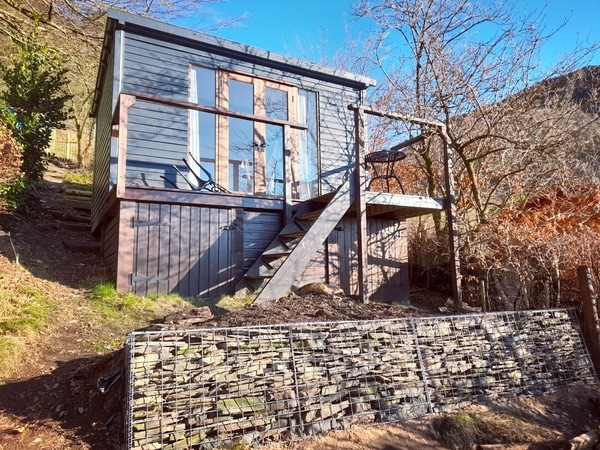 Smaller-scale retaining walls are can be constructed in residential gardens.  Often used in sloping gardens or to replace older retaining wall constructions such as sleepers that can collapse over time.
Read more
Outdoor BBQ and Tables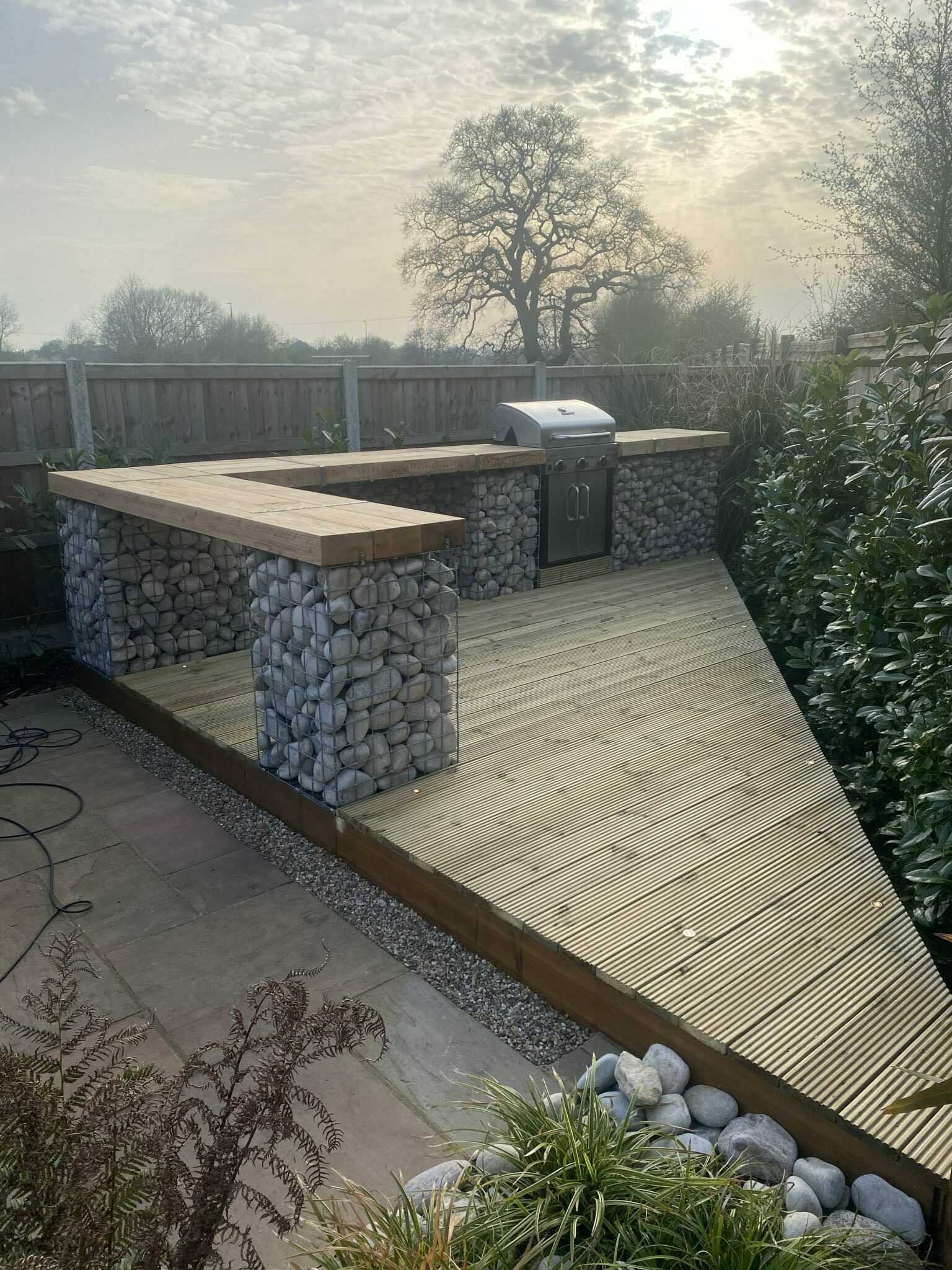 During the summer months, Gabions are often purchased to construct garden tables and BBQ areas. Attaching a wooden top between two column-shaped gabions can create a durable outdoor work surface.
Outdoor benches and seating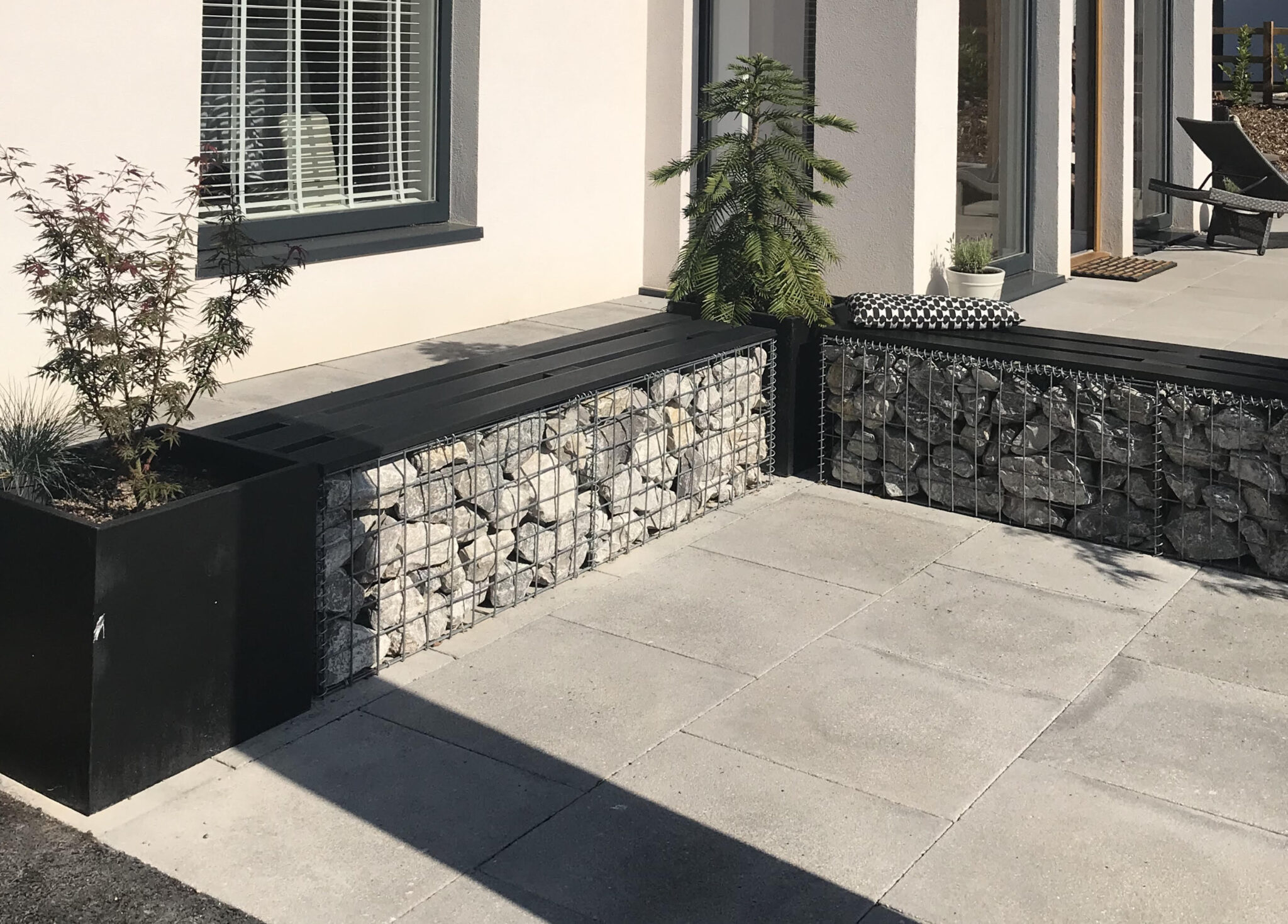 By attaching a wooden top to a low rise Gabion a sturdy bench can be created.  Traditionally seen in Mediterranian locations, they are becoming more popular in the UK due to their durability.
Read more
Fences and Freestanding Walls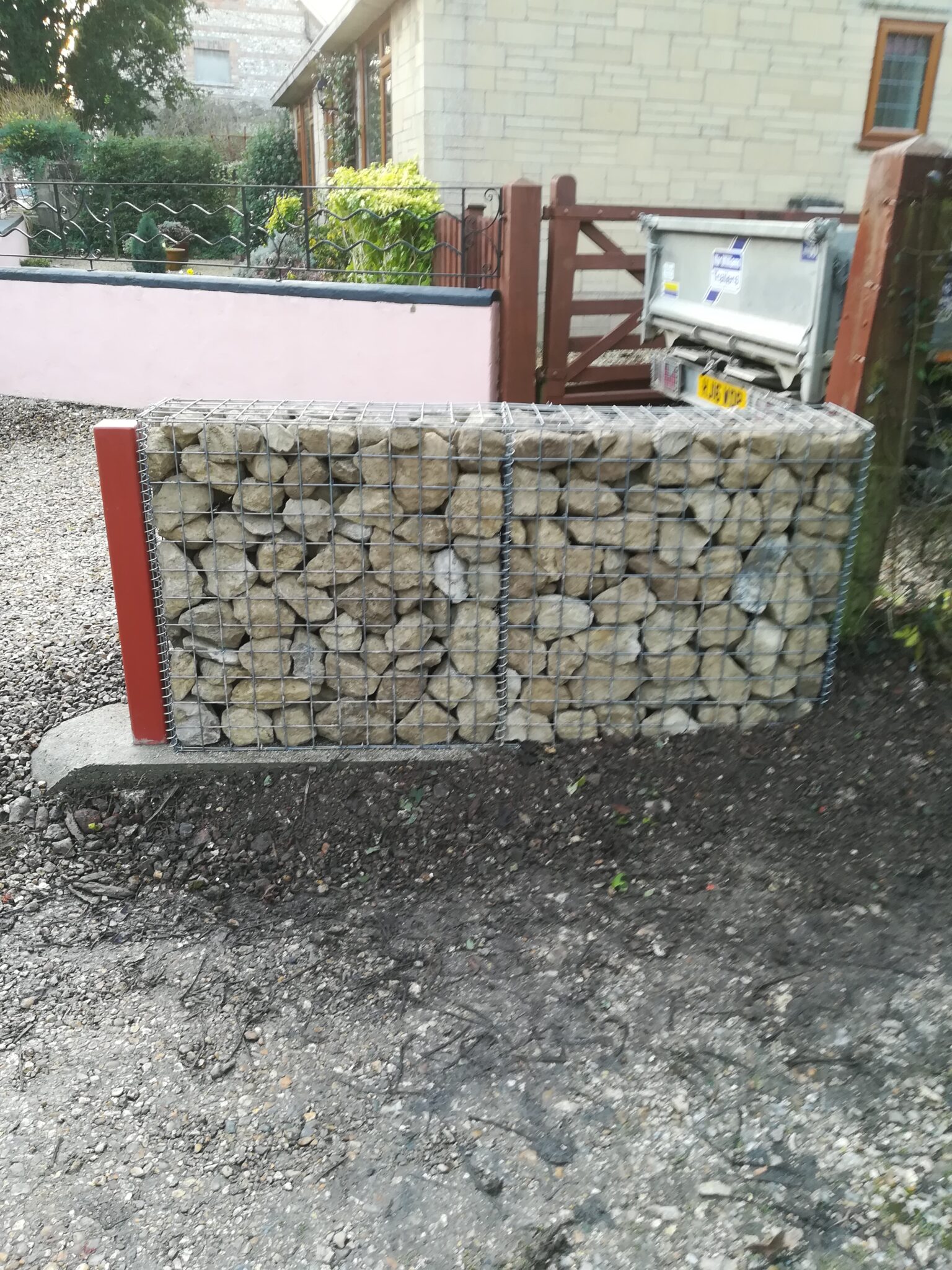 By attaching the gabions securely to posts, gabions can be used to create fences or non-retaining walls.  Often used to partition two properties or driveways just like a traditional garden fence.
Water Features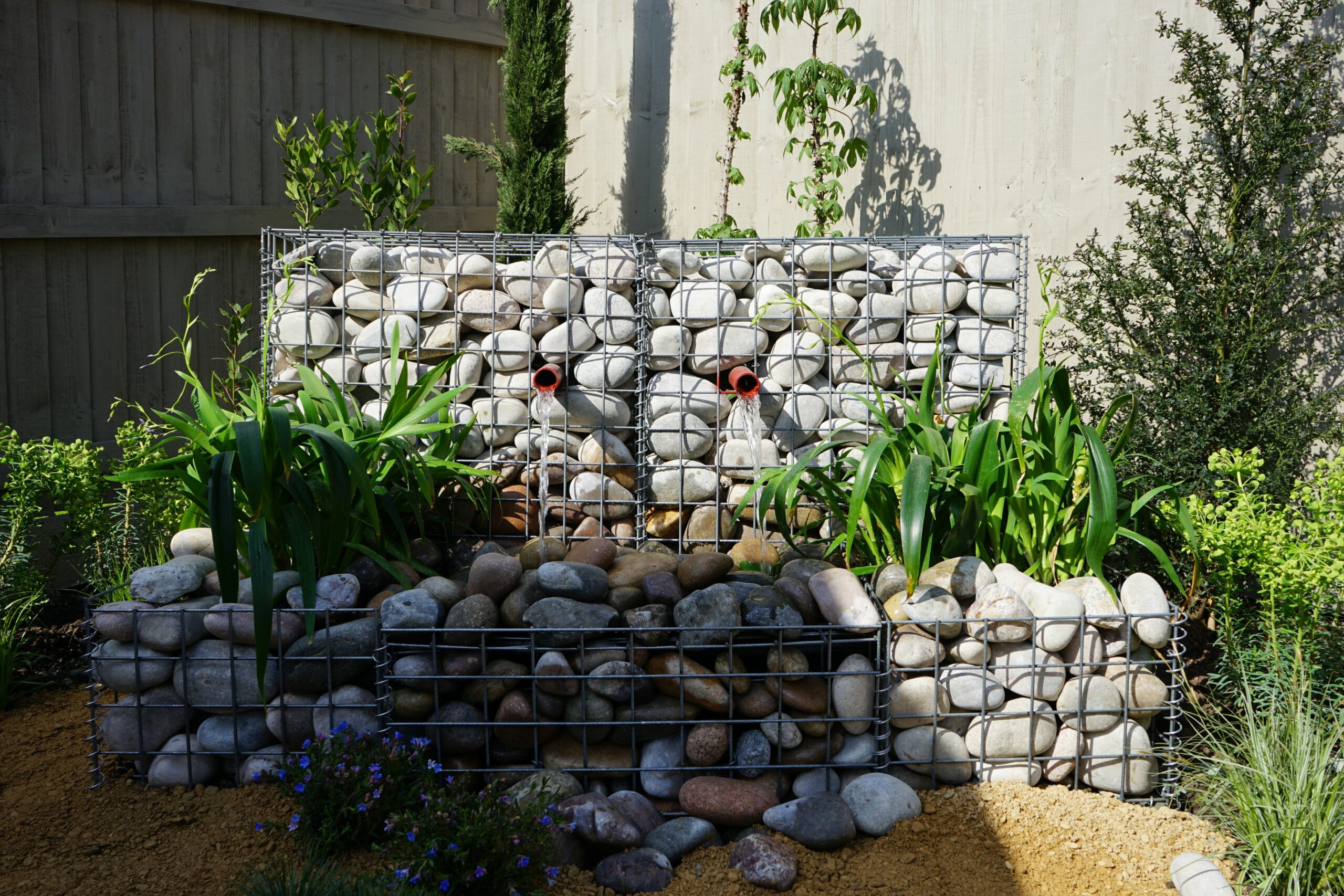 ITV used the gabions as a water feature on Alan Titmarsh's 'Love Your Garden.  The hosepipe was threaded through the rock and mesh holes to create a decorative water feature.
Read more 
Planters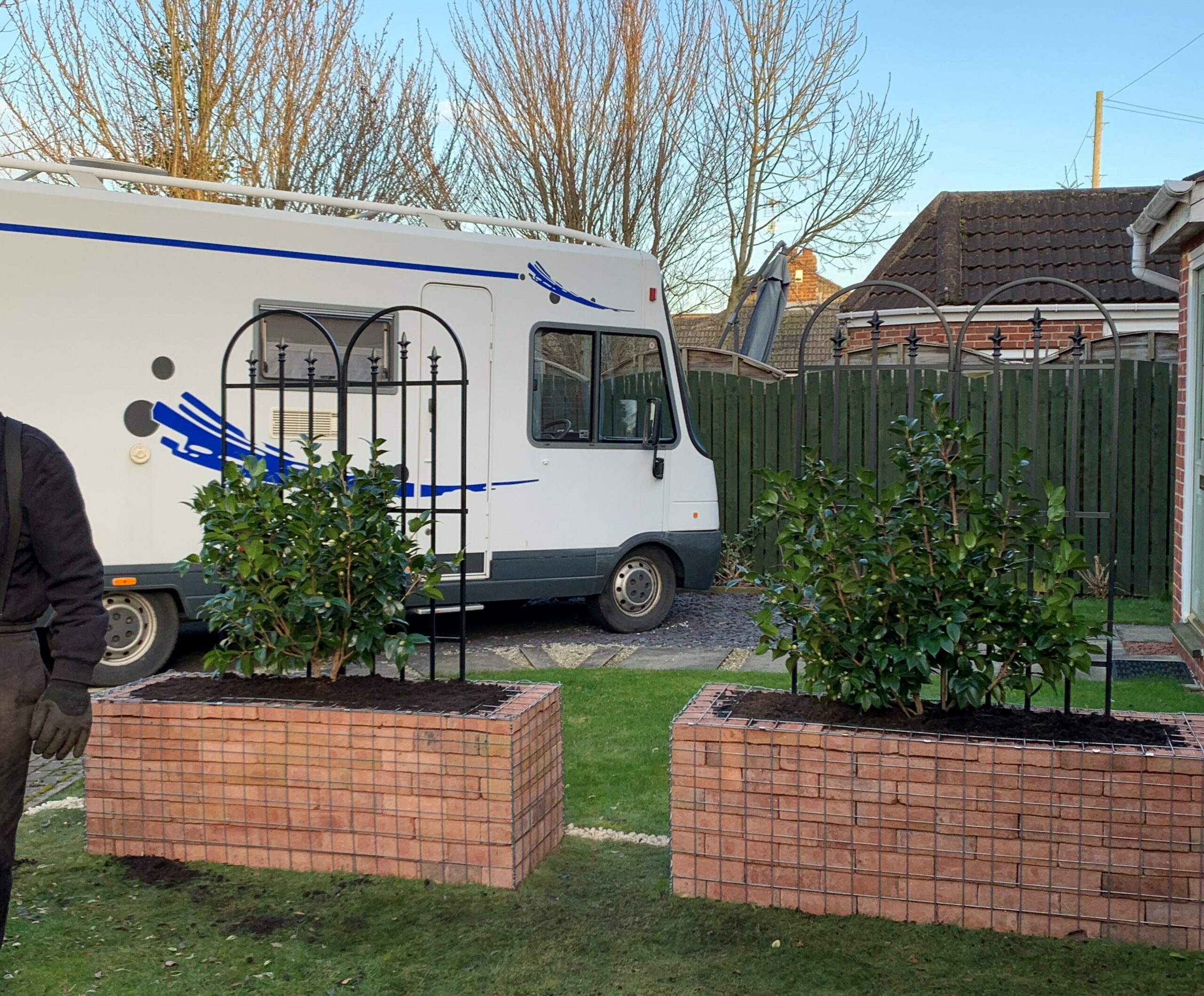 Gardeners and landscapers create decorative planters out of the gabions.  This is done by creating a central compartment inside the gabion in which to plant the flowers and vegetation.
Read more
Many Applications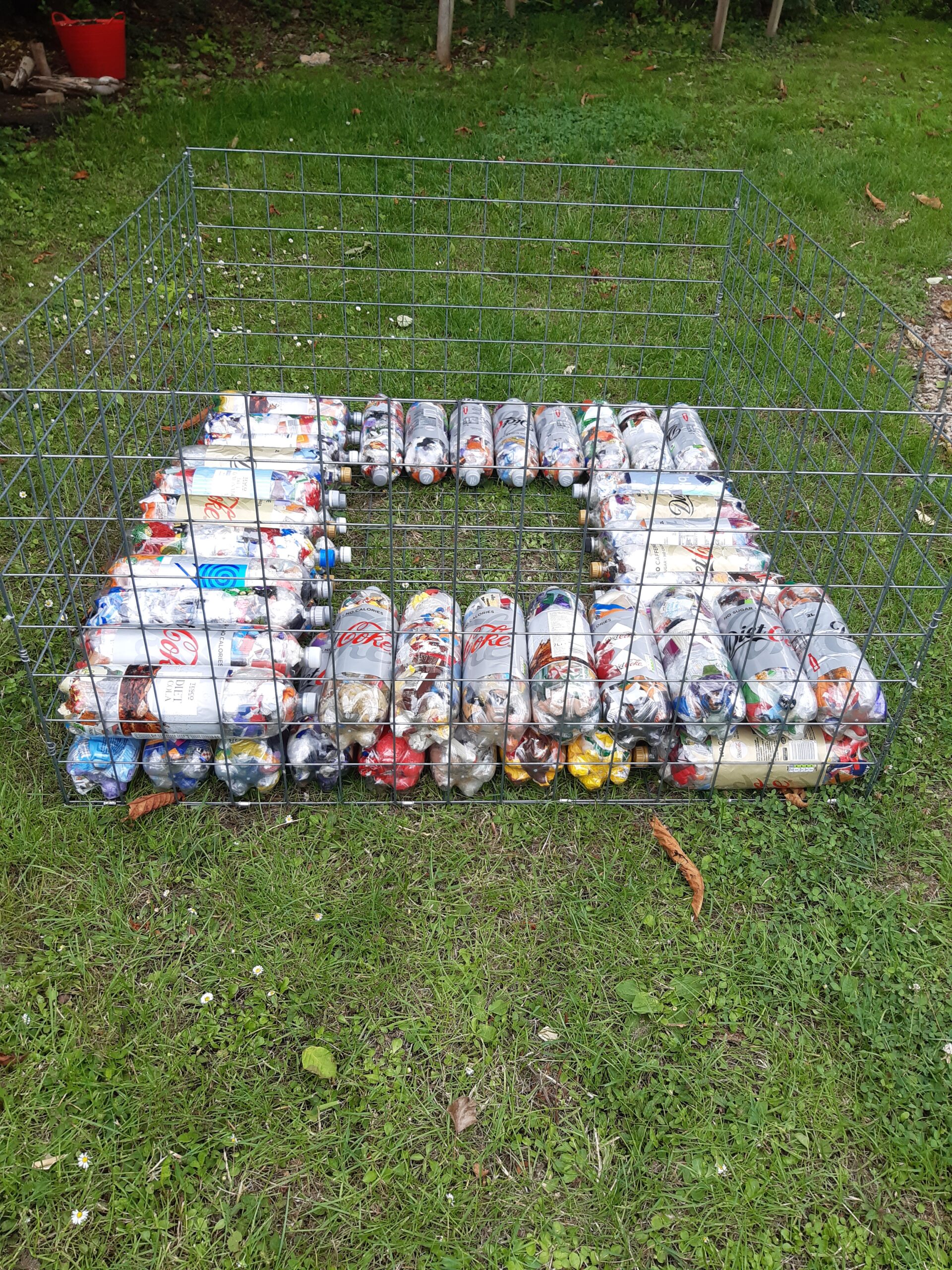 Gabions are used for many applications from decorative to construction applications.  This is an image of the cage being used for a creative school project.  Customers have also purchased the gabions for chicken runs, dog pens, platforms, furniture, huts, sheds, cladding, and many more.
FURTHER READING