You want to know the easiest way for cutting chicken wire? Below you can find instructions on how to do it yourself using different tools.
OVERVIEW
Estimated Completion Time: 

10 minutes

Experience Required:

Medium

Tools Required:

Protective Wear, Scissors / Tin Snips / Wire Cutter, Lineman's Pliers
Materials Required: Chicken Wire
GETTING STARTED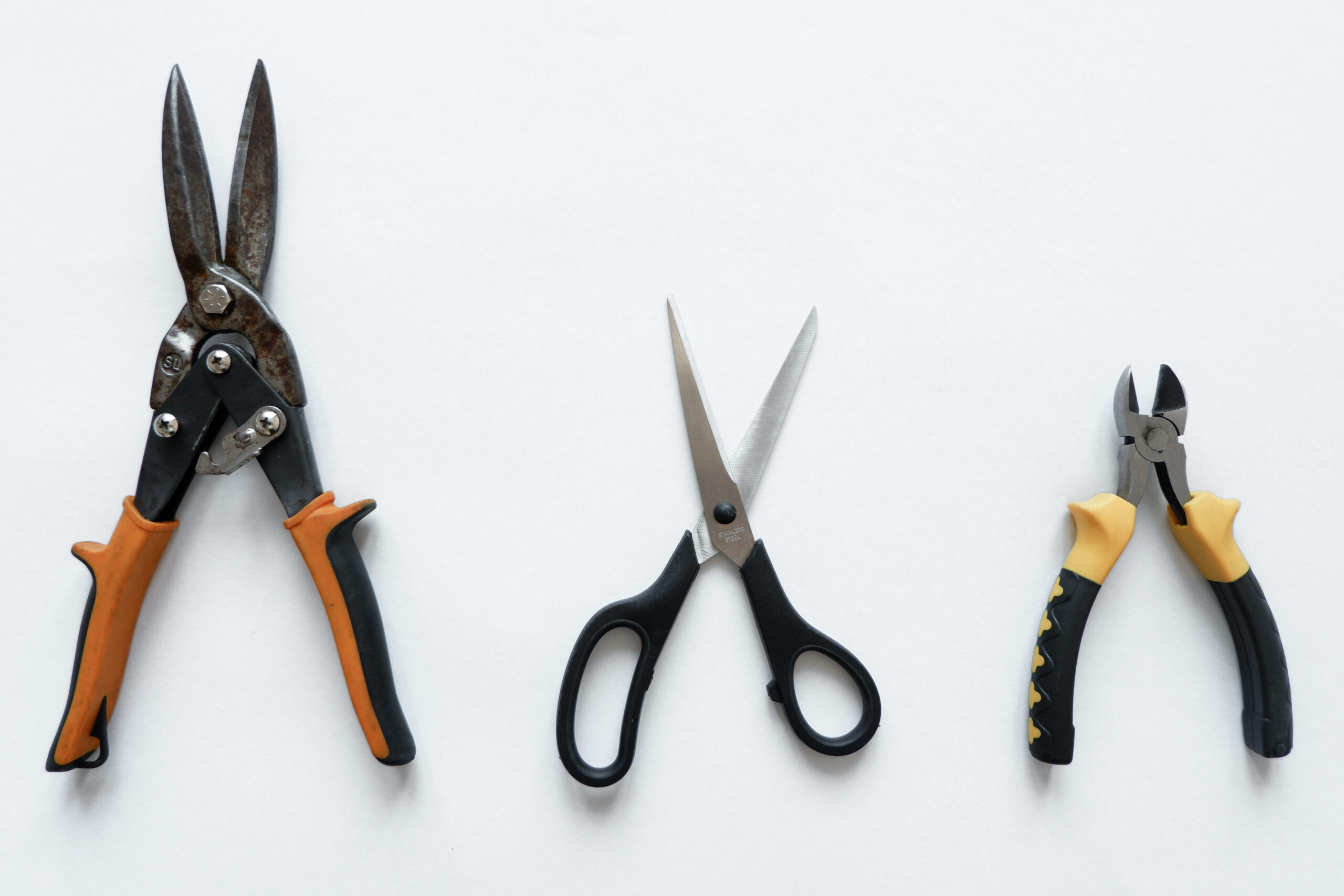 Wear a long sleeved shirt, working pants, protective gloves and safety glasses to avoid any injury.

Pick the most suitable tool to cut the mesh, depending on the gauge of the netting

.
THIN WIRE:

Scissors

– Max. 0.21mm (35g)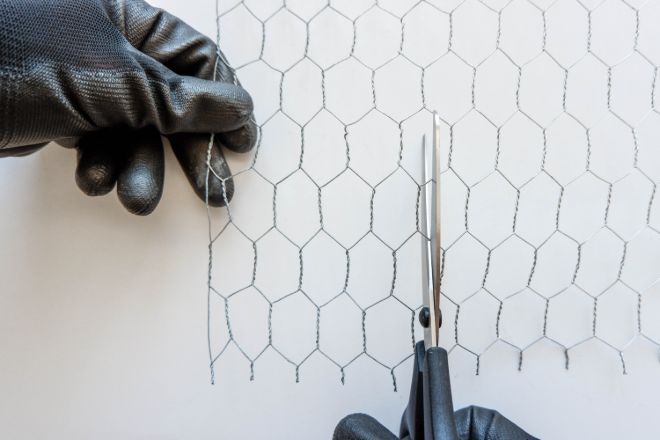 You can use scissors to cut lightweight chicken wire mesh.

Snap the strands carefully while lifting up the separated part to avoid injury.
MEDIUM WIRE:

Wire Cutters

– Max 1.2 mm (18g)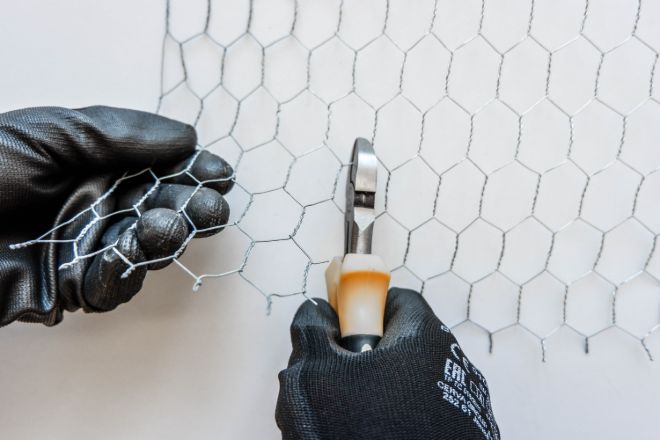 You can use wire cutters for stronger gauge netting.

You need to snap the strands individually as you go.

Pull the separated part away with one of your hands as you move along to avoid injury.
MEDIUM WIRE:

Tin Snips

–

Max 1.2 mm (18g)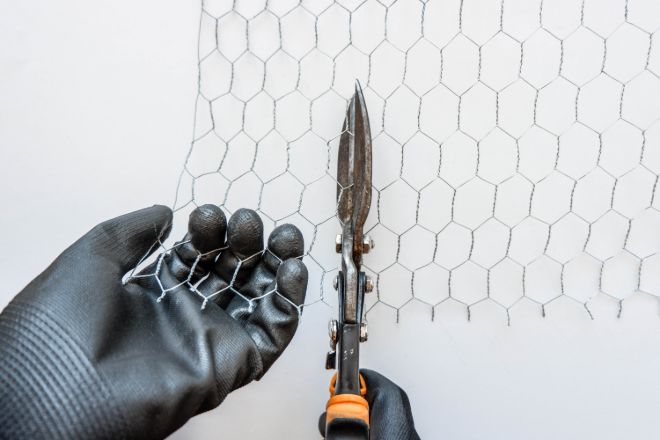 Another alternative would be the tin snips, which can also cut chicken wire up to 1.2mm thickness.

You can snap multiple strands of wire at once as it has a longer cutting edge.

Make sure that you keep a straight line as you go.
FOLD BACK THE LOOSE ENDS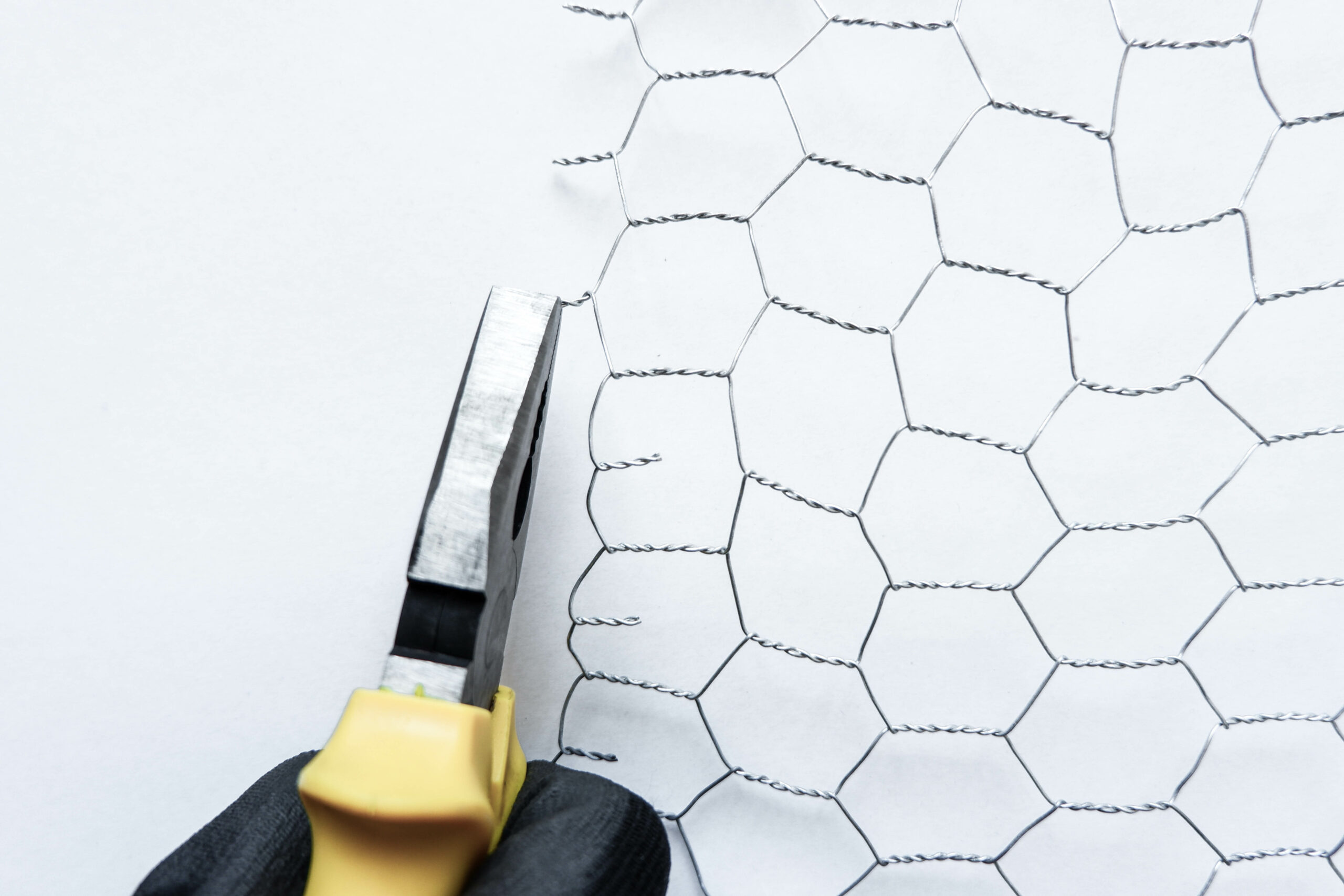 With the mesh cut to the right size, fold back the loose ends with lineman's pliers to avoid snagging your clothes or causing injuries.
TIPS
Any tool with a longer cutting edge will be more effective for resizing mesh. 

It's easier to work with tools that have springs so that the blades jump back to their original position. This will help you shorten the mesh in a shorter amount of time.

Chicken wire is a lightweight, malleable mesh that needs to be handled carefully to keep its original shape. The strands are woven together to create the hexagonal construction so if you pull the netting in one direction with too much force, the apertures will be disfigured.
FURTHER READING