How to Paint Chicken Wire
Below you will find step by step instructions on how to paint chicken wire easily for any DIY project that calls for colourful mesh.
OVERVIEW
Experience Required: Low
Tools Required: Protective Gloves, Spray Paint, Wire Cutters
Materials Required:

Old Newspapers,

Chicken Wire Mesh
STEP 1)

Prepare the Work Area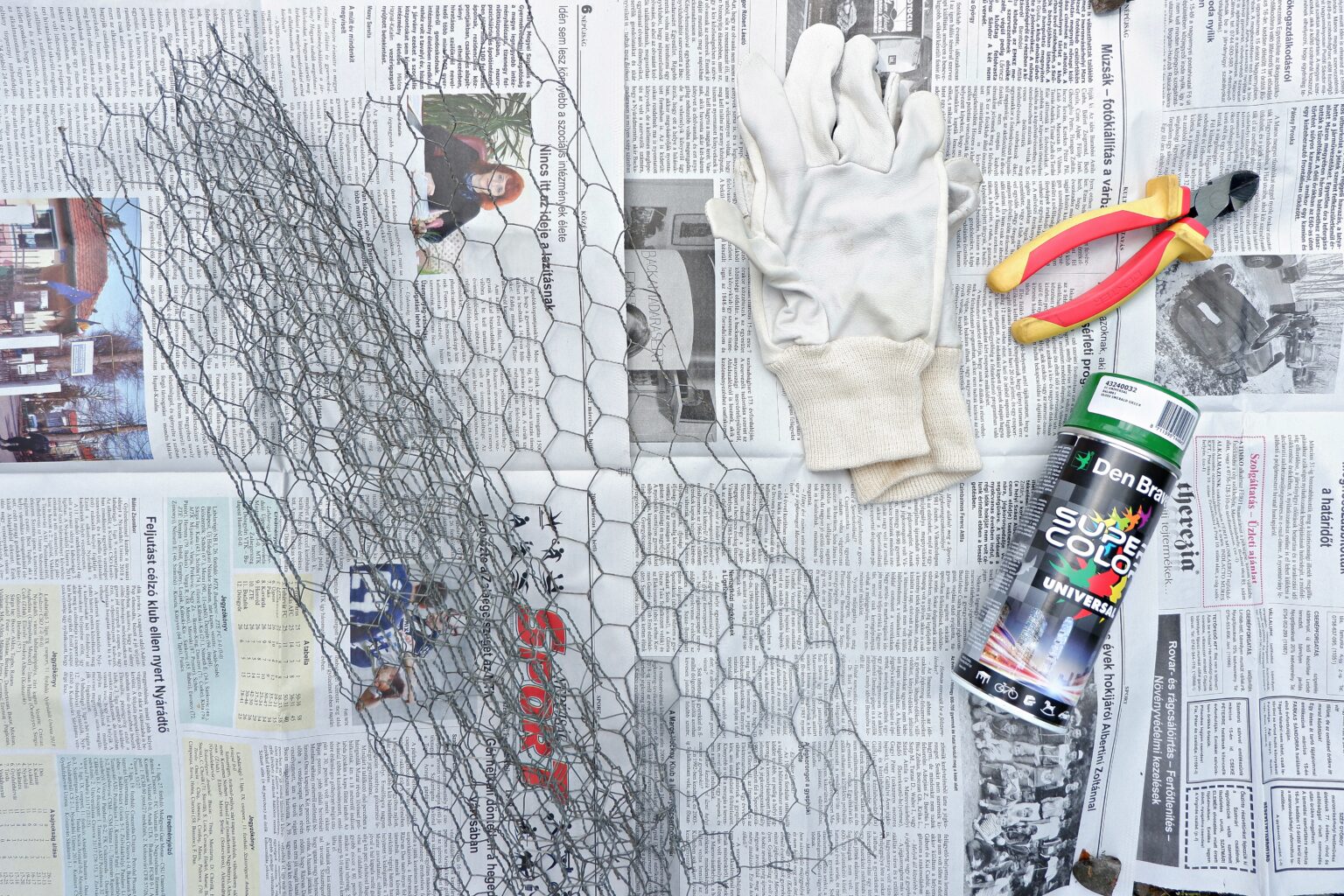 Cover the work area with old newspapers to make it easier to clean up after you're done.

Gather the necessary items and tools for the project.

Select the colour you would like your mesh to have and choose the spray paint accordingly. 
Notes: 
Make sure to choose a paint that is suitable for metals. 

You should work in a dust-free area that is well-ventilated, or even outdoors if the weather is not windy.
STEP 2)

Cut the Chicken Wire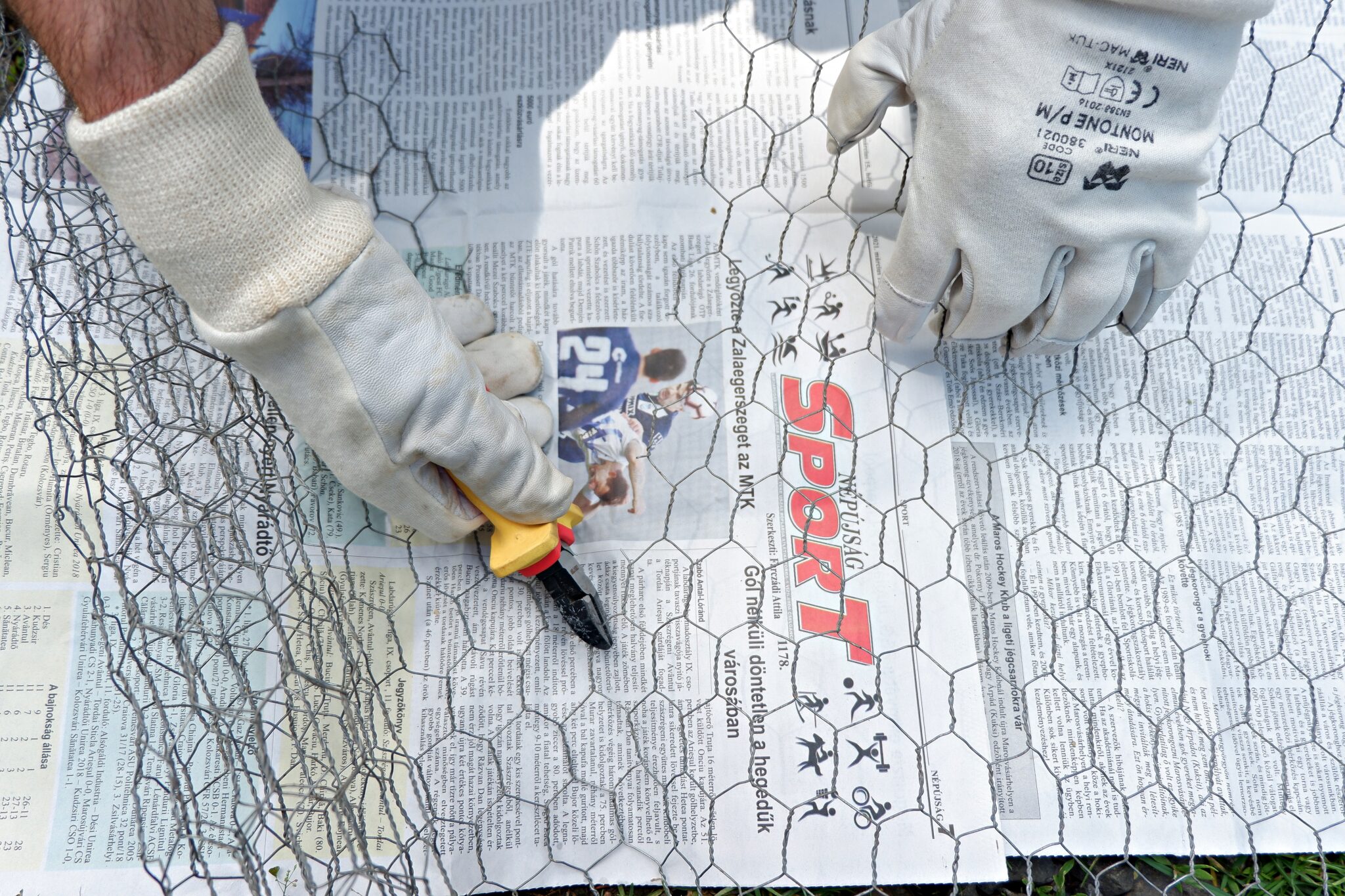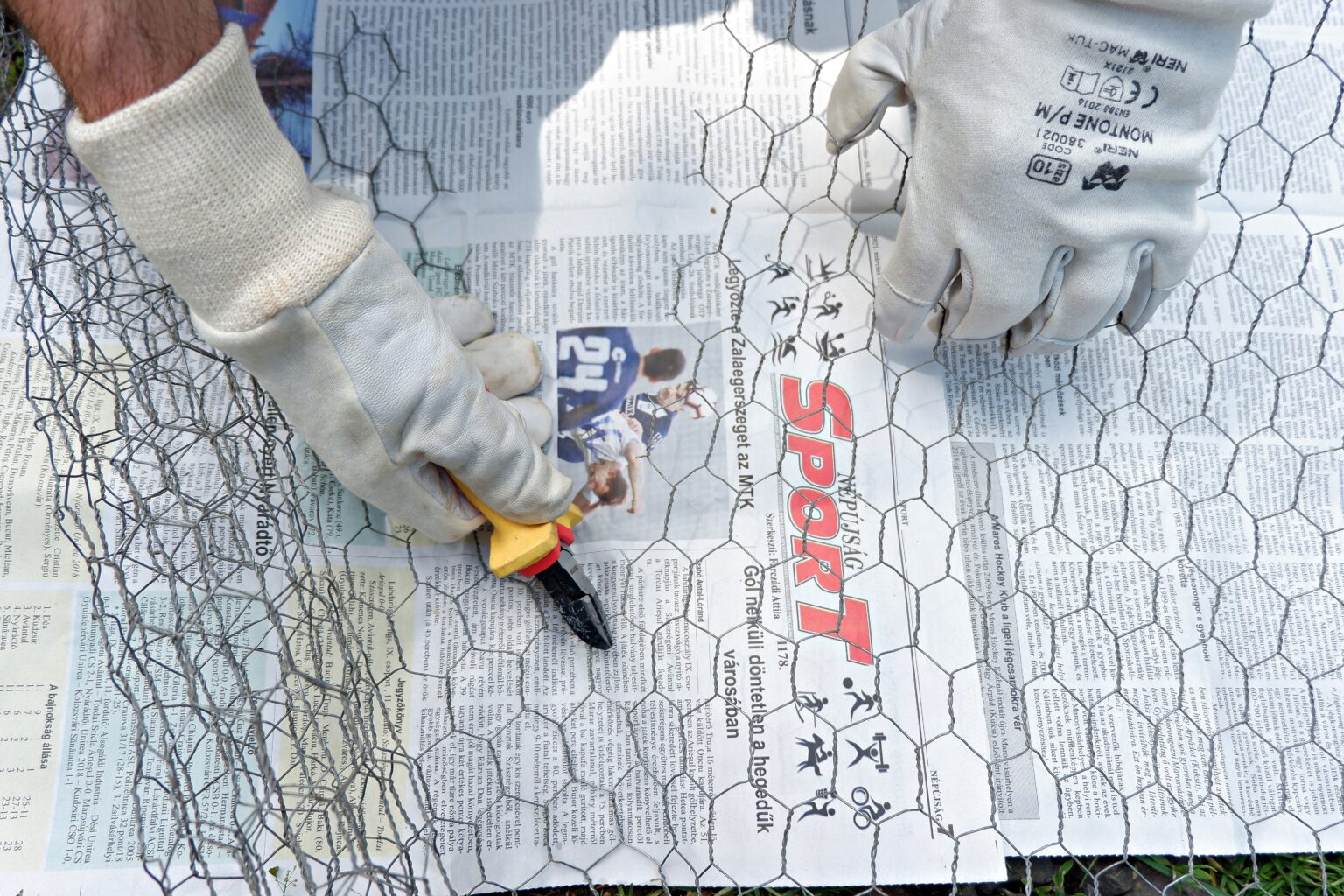 Cut the mesh to the dimensions you desire. 

Make sure to wear protective gloves to shield your hands as the wire can be cut easily but the sharp edges can cut into your skin.
STEP 3)

Spray the Mesh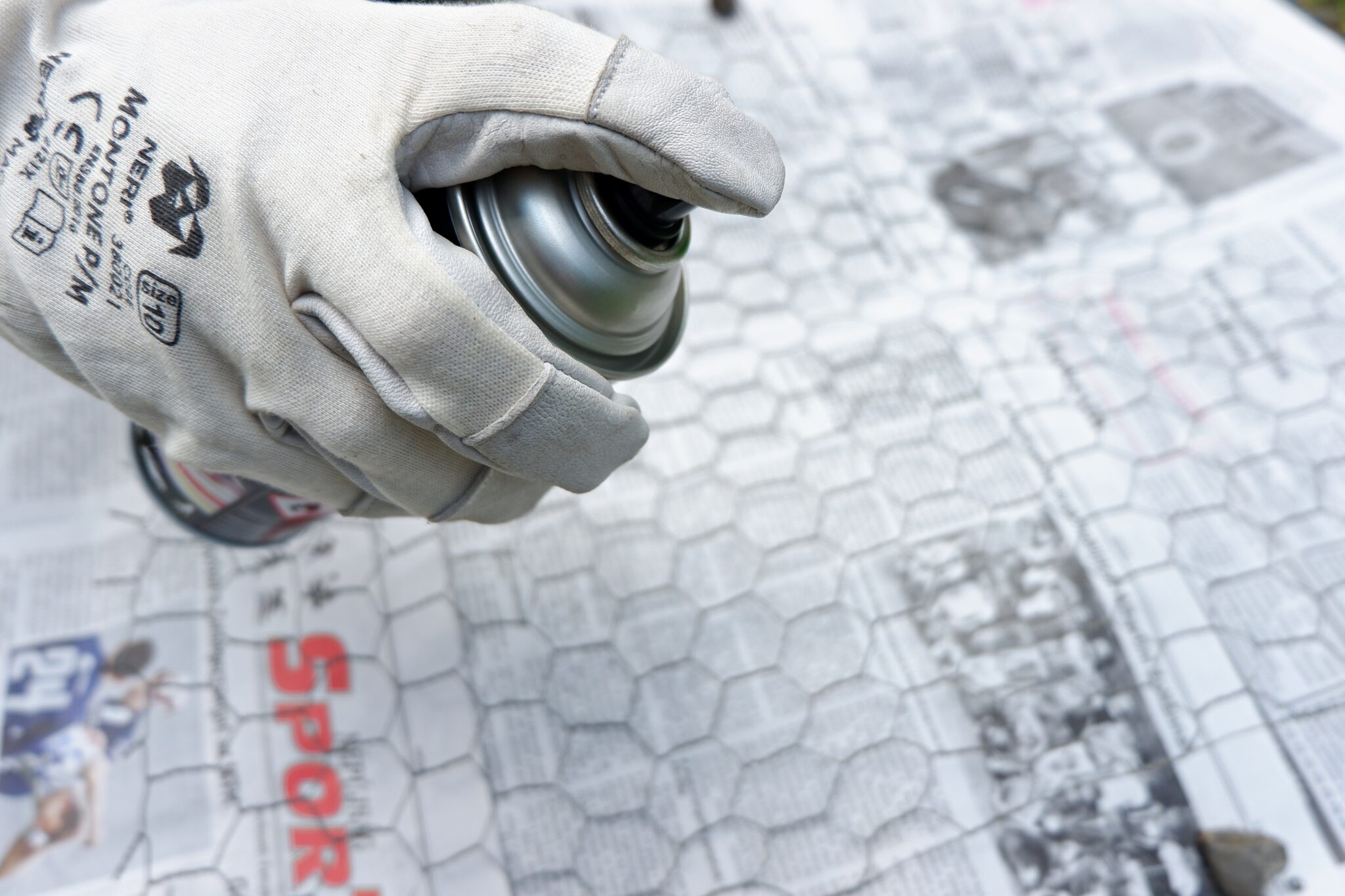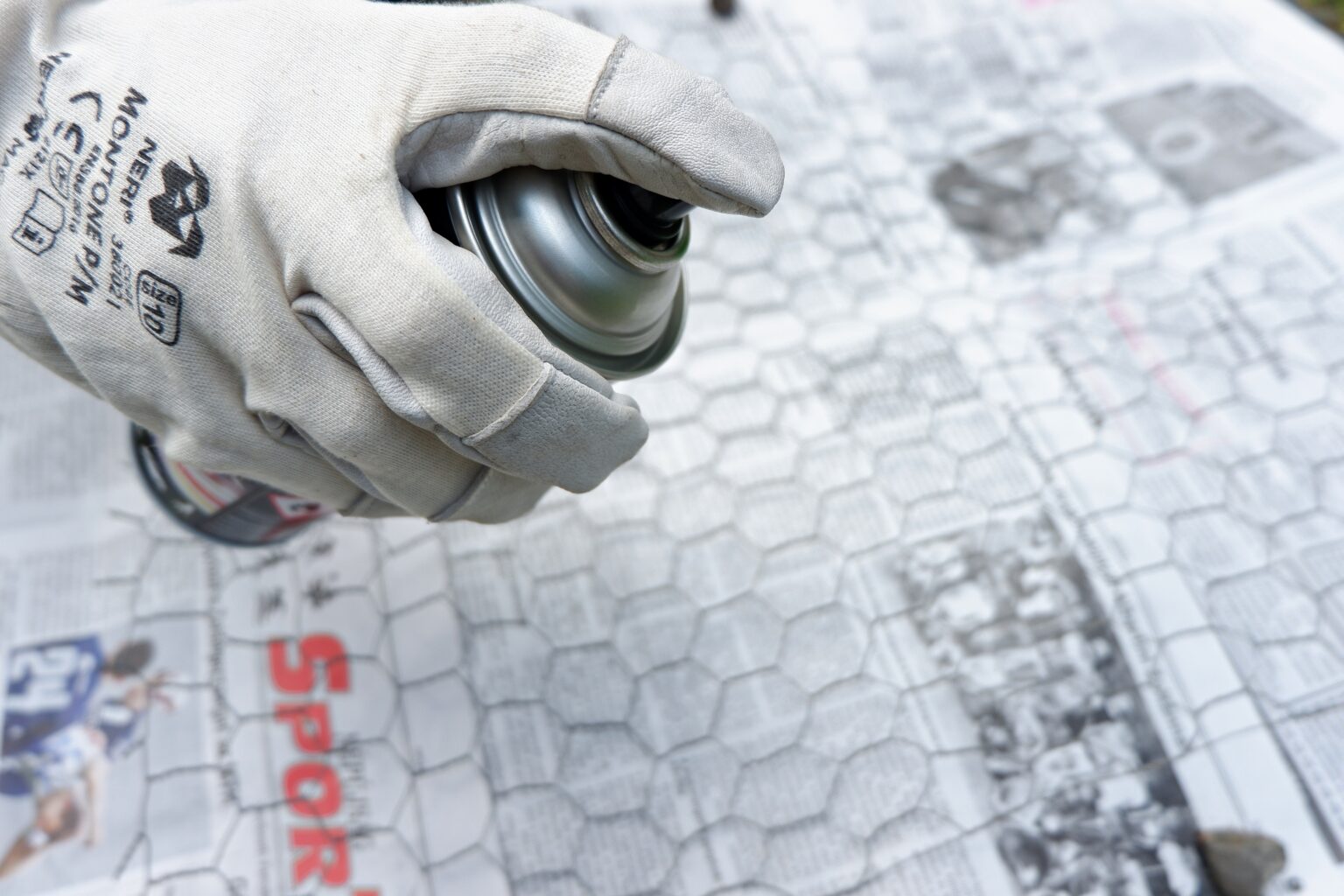 Follow the directions on the can.

Spray the chicken wire with an even coat of paint.
STEP 4)

Paint the Other Side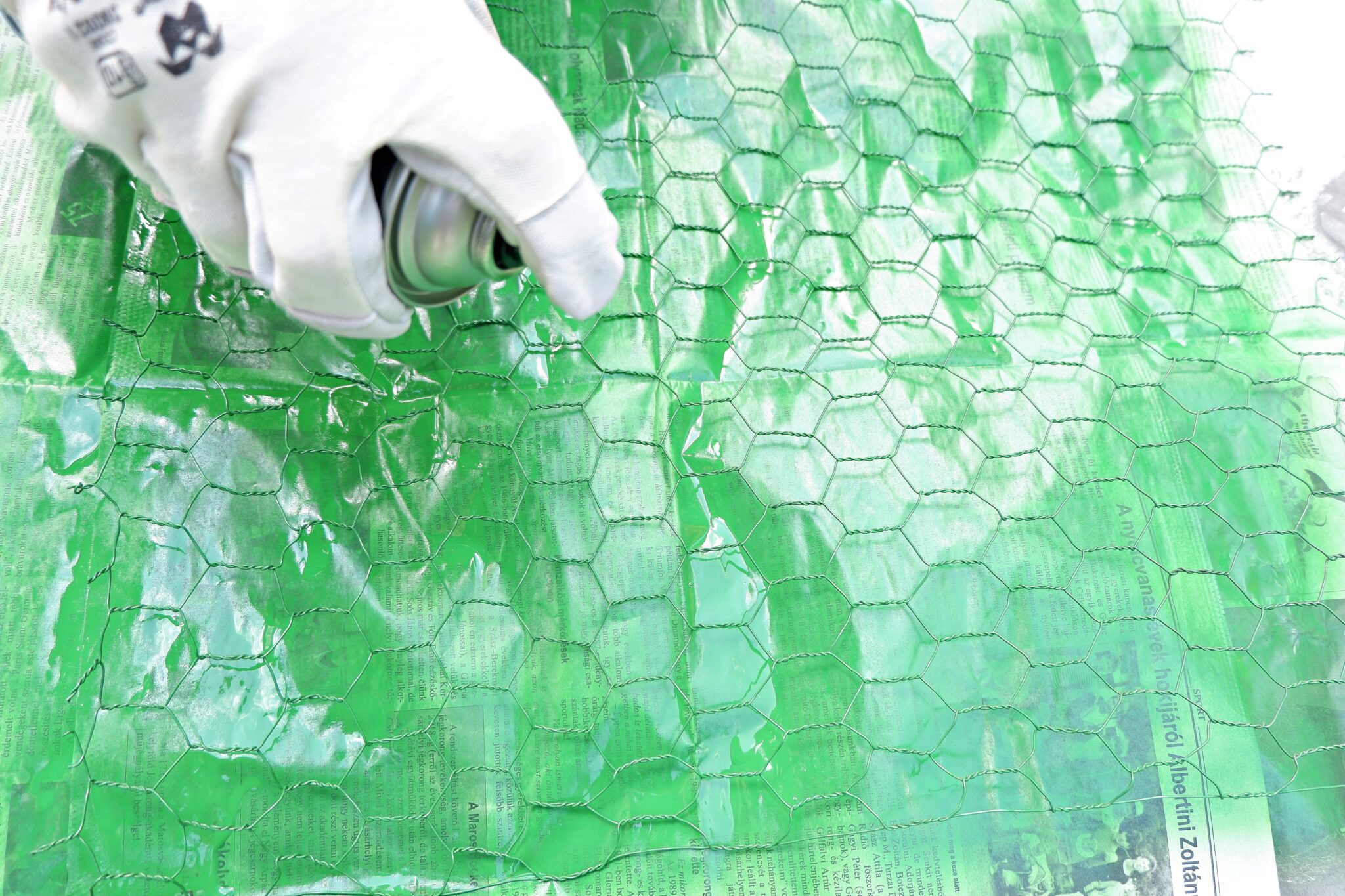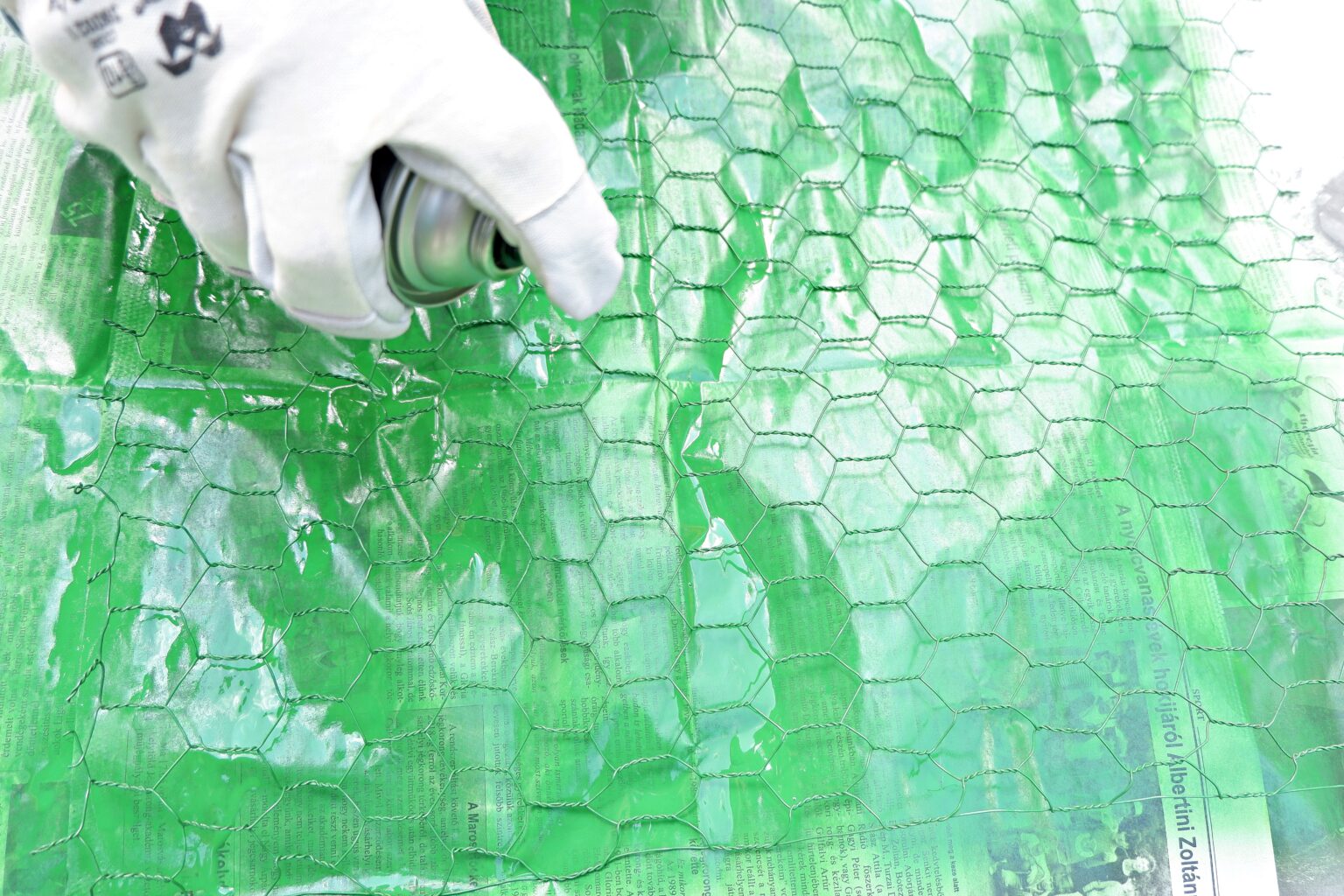 Flip the piece of mesh to the other side. 

Coat it in an even layer of spray paint.
STEP 5)

Allow to Dry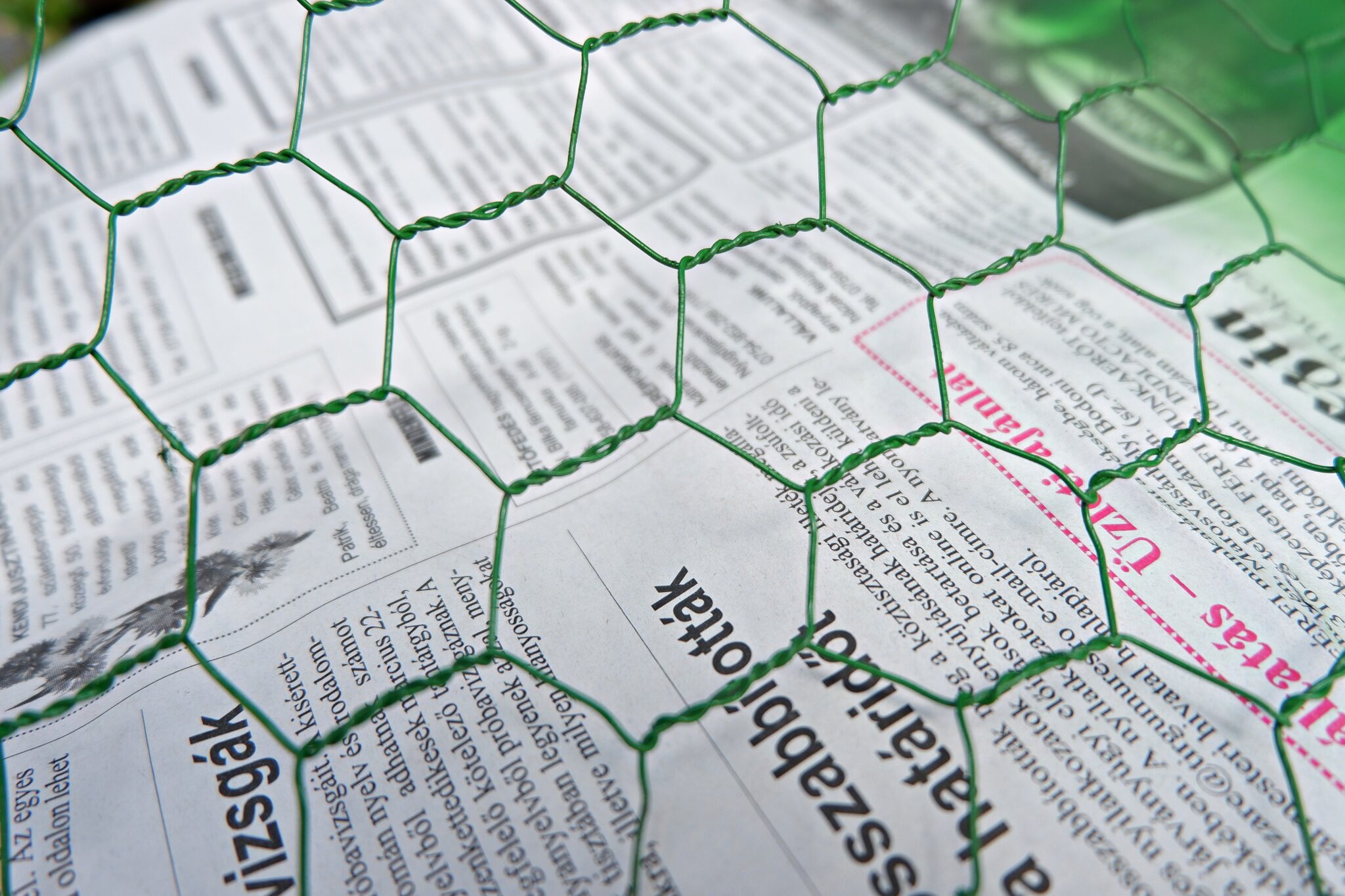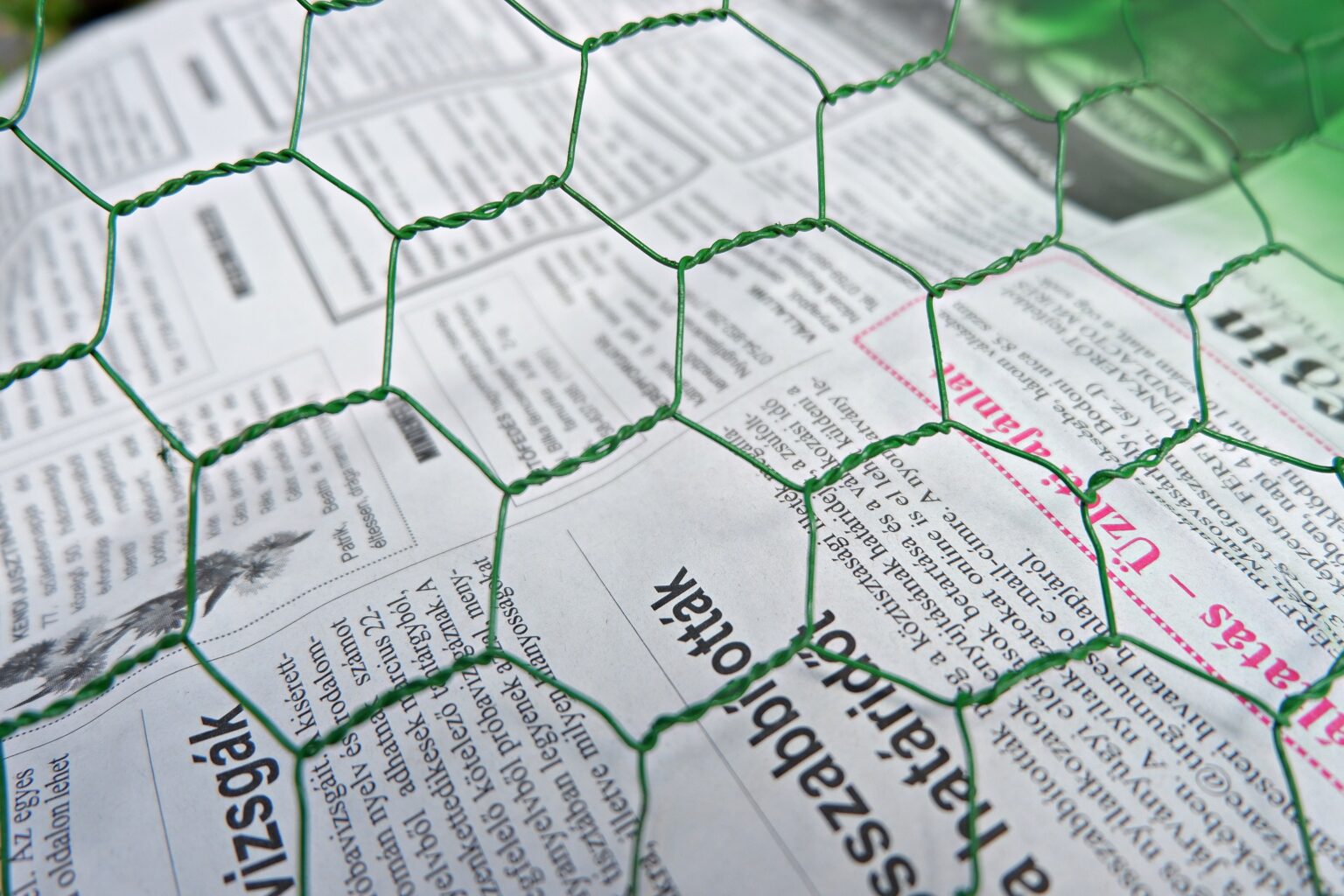 Allow the chicken wire to dry completely.

That's it, you're done!
Enjoy your 'shiny new' chicken wire and use it as you wish in any craft project calling for a certain colour. 
Chicken wire is a very versatile material, it's easy to handle and shape to fit the contours of different objects. It's also an affordable option, making it a great choice for various craft projects around the house. You can use it to create DIY sculptures, lampshades, decor pieces, jewellery organisers and much more.
Sometimes the galvanised finish doesn't fit the requirements of a project or the finished look you're after. Since this type of wire can't be found in every colour on the market, an easy way to paint it may come in handy.
The steps are as easy as it gets: you need to prepare the work area, use spray paint to cover the wire, then let it dry and voilá, it's like you have a brand new mesh to work with. 🙂