How to Unroll and Shorten Chain Link
Below you will find a step by step guide on how to unroll and shorten a roll of chain link fence correctly.
OVERVIEW
Estimated Completion Time: 10 minutes
Experience Required: 

Low

Tools Required: Wire Cutters, Pliers, Protective Gloves
Materials Required: Chain Link Fence
STEP 1) Unpacking the Roll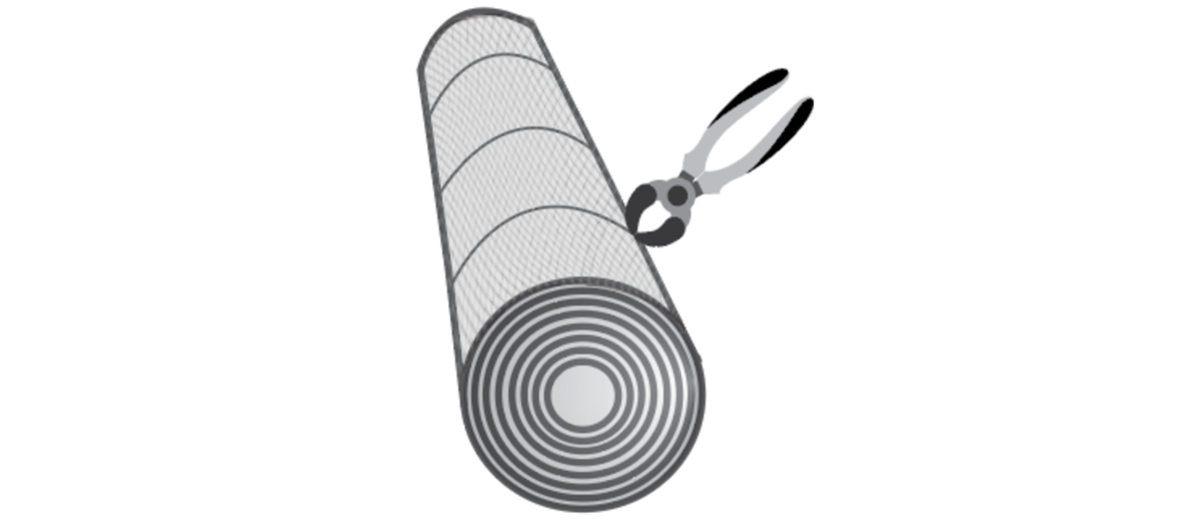 Cut the tying wires that are used to fasten the roll and keep it from unraveling.

Do this carefully so that you don't cut into the mesh itself. 

Tip: Use protective gloves to shield your hands from any cuts or scratches the wire might cause.
STEP 2)

Correctly Unrolling the Fence
Place the roll on the ground with the loose end upwards, facing in your direction.

Pay attention to the direction of the roll, as the chain link can get damaged if it's being dragged on the ground while unrolling.

Start unrolling the mesh carefully, making sure it's not getting caught in anything.
STEP 3)

Shortening in Length
Chain link can be cut to size but it's easier to shorten its length by detaching two sections.

You can do this by unweaving one strand of wire where you want the first section to end.

First you need to open the loops at the top and then untwist the wire with pliers or by hand. Make sure to wear gloves.
STEP 4) Finishing Touches
Gently pull the mesh further to unroll it completely.

That's it, you're done! You can now install the chain link as a garden perimeter fencing, use it as an animal enclosure or whatever else that comes to your mind. 

If you need any advice for installing it, just let us know and we'll be happy to help. 
TIPS
Unrolling the mesh will be easier on a flat and even surface. 

This will also prevent the mesh from getting damaged while unrolling. 

You can cut the chain link instead of unweaving a strand to shorten it in length. Just make sure to wear protective gloves and use sharp wire clippers. 

If you wish to create a shorter height, you can cut the wires one by one. 

After cutting them to the same length, you just need to fold the end of the wires back and hook them into each other like they were originally.