How to Make a Christmas Light Ball With Chicken Wire
In this blog you can learn how to make a Christmas light ball with chicken wire to decorate your yard with for the Holiday season. Just follow the step by step illustrations below.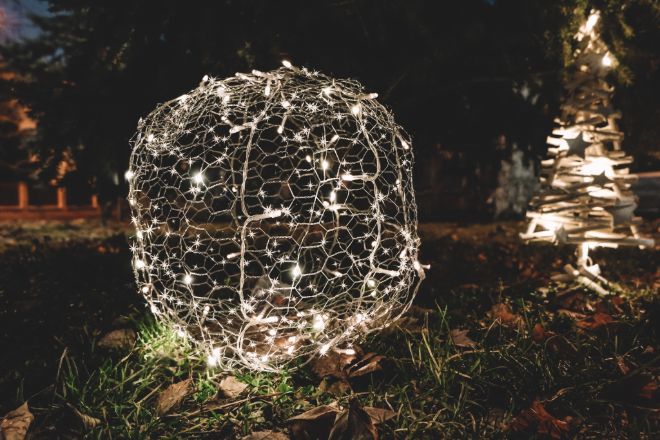 OVERVIEW
Experience Required: Low
Tools Required: Wire Cutters, Protective Gloves
Materials Required: Chicken Wire, Christmas Lights, Thin Lacing Wire
STEP 1)

Measure and Cut the Mesh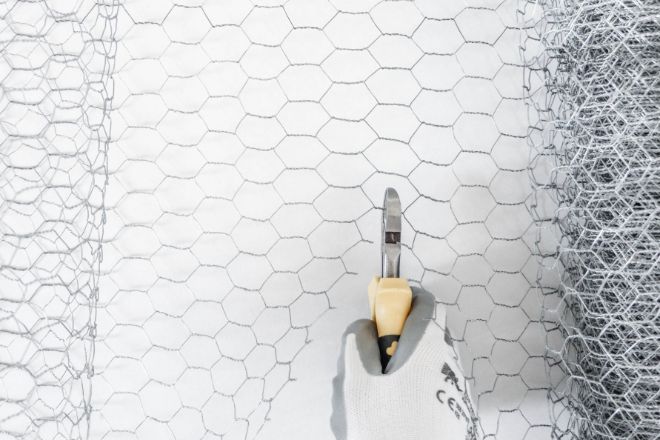 Roll out the chicken wire and measure out a piece.

For the piece to be round, you will need twice the length of the width.
STEP 2)

Connect the Two Ends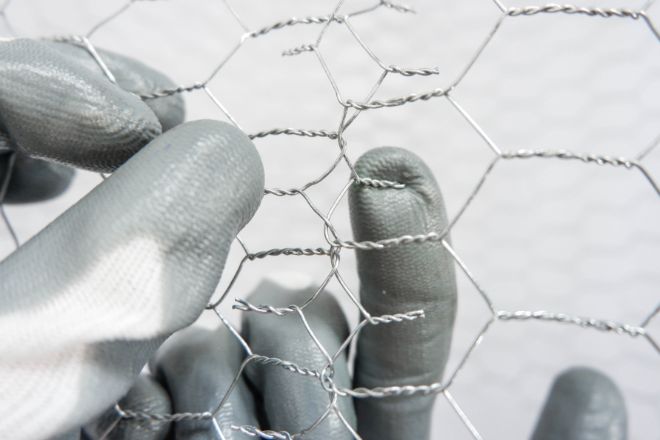 Roll the mesh into a cylinder and connect the ends.

Twist the loose bits around each other to tie the ends of the mesh together. 
STEP 3)

Finish the Cylinder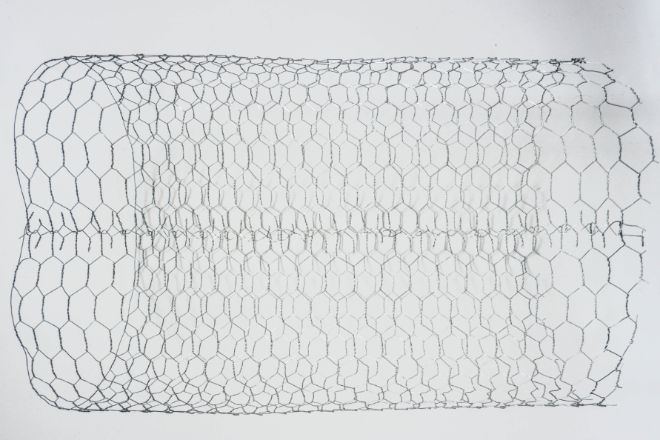 Once the ends are connected, the cylinder should look like this.
STEP 4)

Start Pushing In the Ends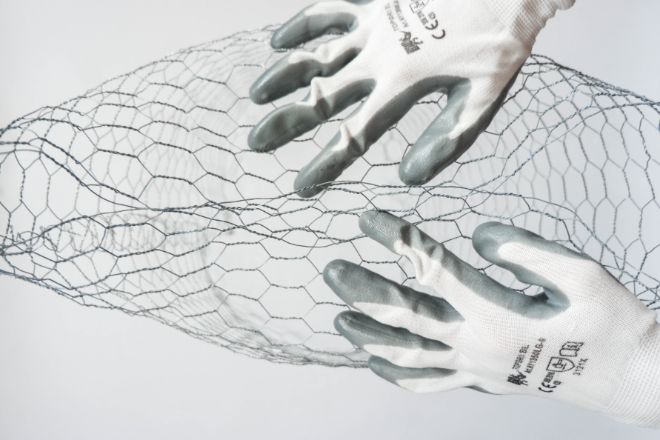 Gently push both ends of the mesh towards the middle of the cylinder.
STEP 5)

Push In Both Ends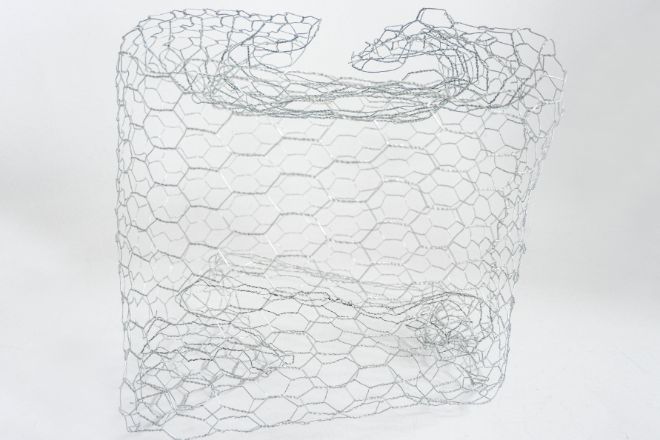 Once both ends are fully pushed in, it should look something like this.
STEP 6)

Cut the Ends of the Mesh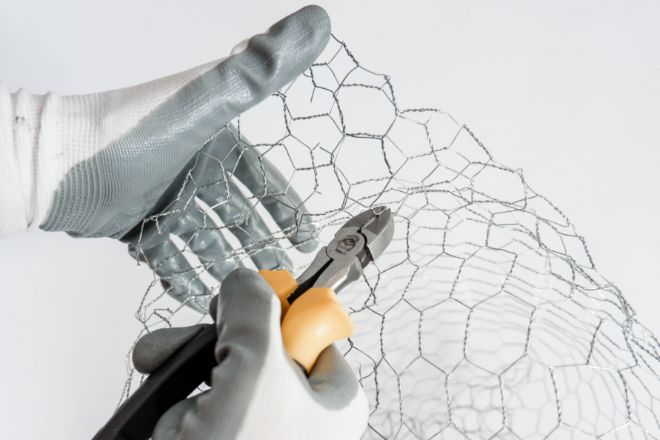 Trim the edges of the mesh so you can create the round shape.
STEP 7)

Push and Pull the Mesh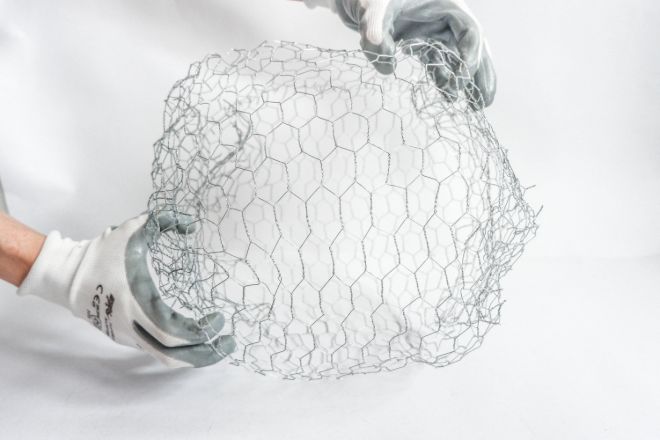 Push and pull the mesh until you get the right shape.

This step is more of a trial and error until you get it right.
STEP 8)

Try to Achieve a Round Shape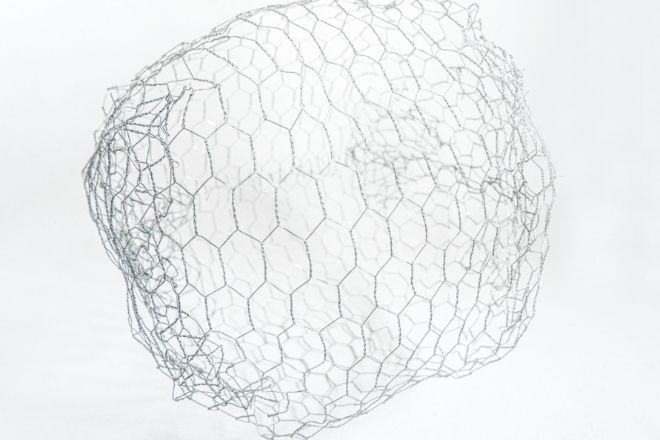 The ball will not be exactly round at first, so try to get as close to the shape as possible.
STEP 9)

Wrap the Ball in Lights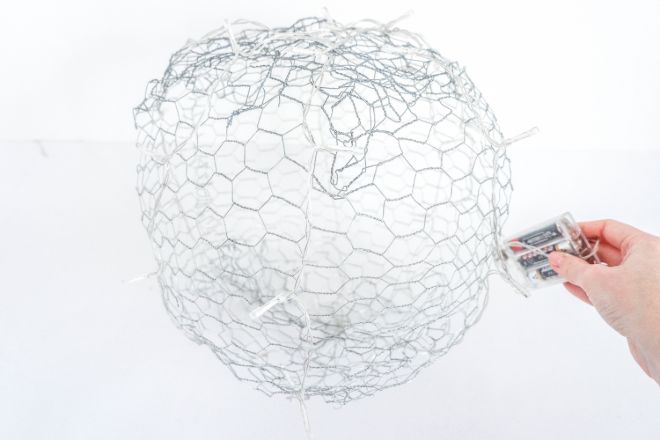 Wrap the mesh in Christmas lights.

You can attach the light strand to the mesh with thin lacing wire wherever you feel it's necessary.
STEP 10)

Fix the Strand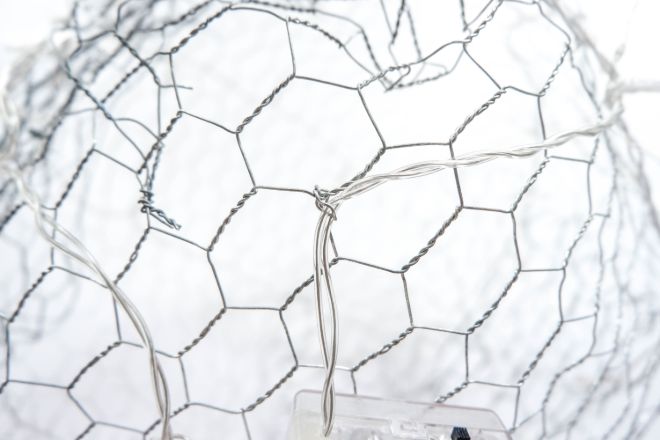 Fix the end of the light strand to the ball. 

You can turn the lights on and the Christmas light ball is done.
FURTHER READING