How to Fix Plastic Mesh to Different Posts & Materials
Below you will find a step by step instruction on how to attach plastic mesh to different posts.
OVERVIEW
WOOD OR WOODEN POSTS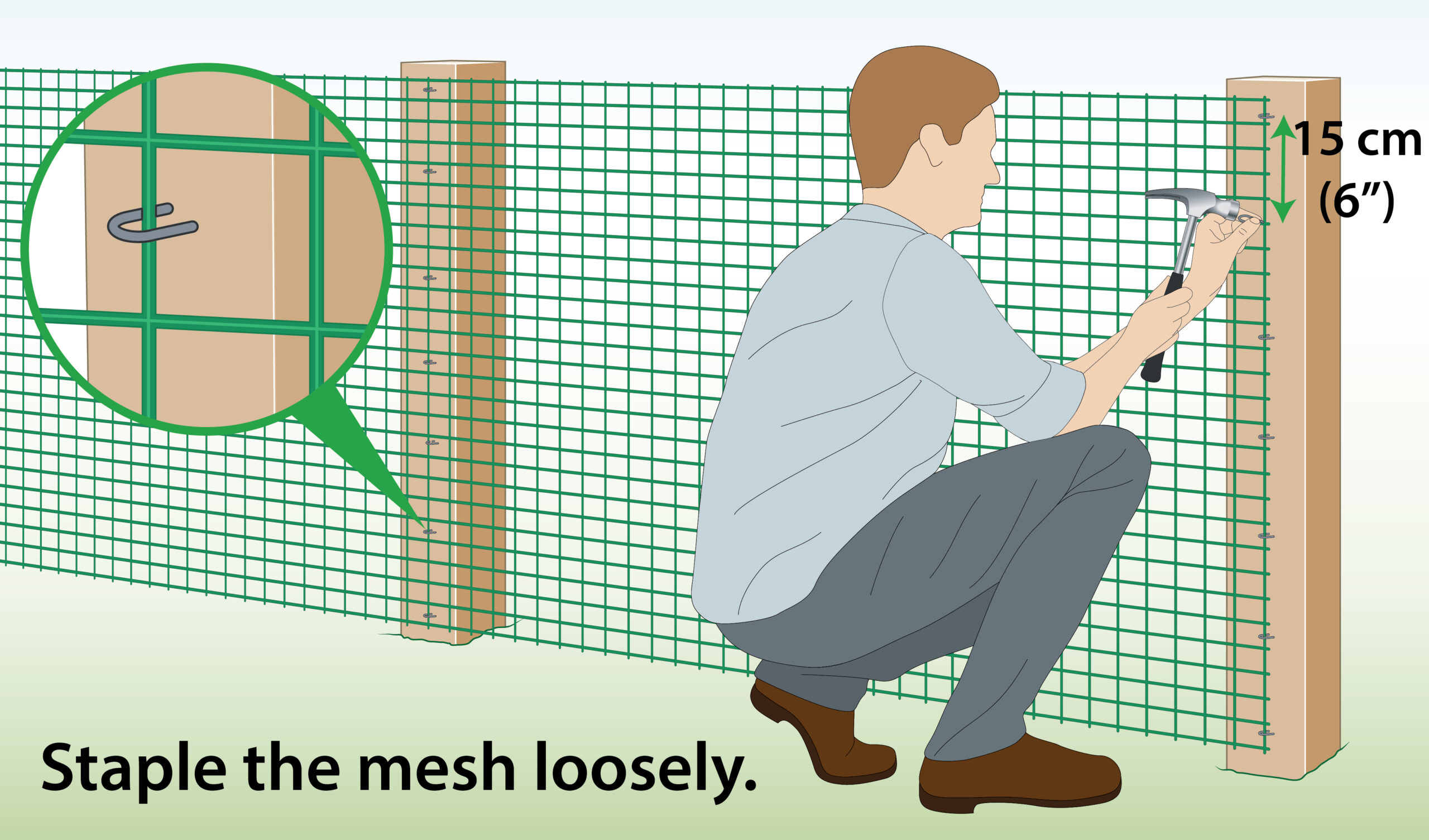 The fence needs to be able to move on impact and temperature changes.
METAL RODS OR POSTS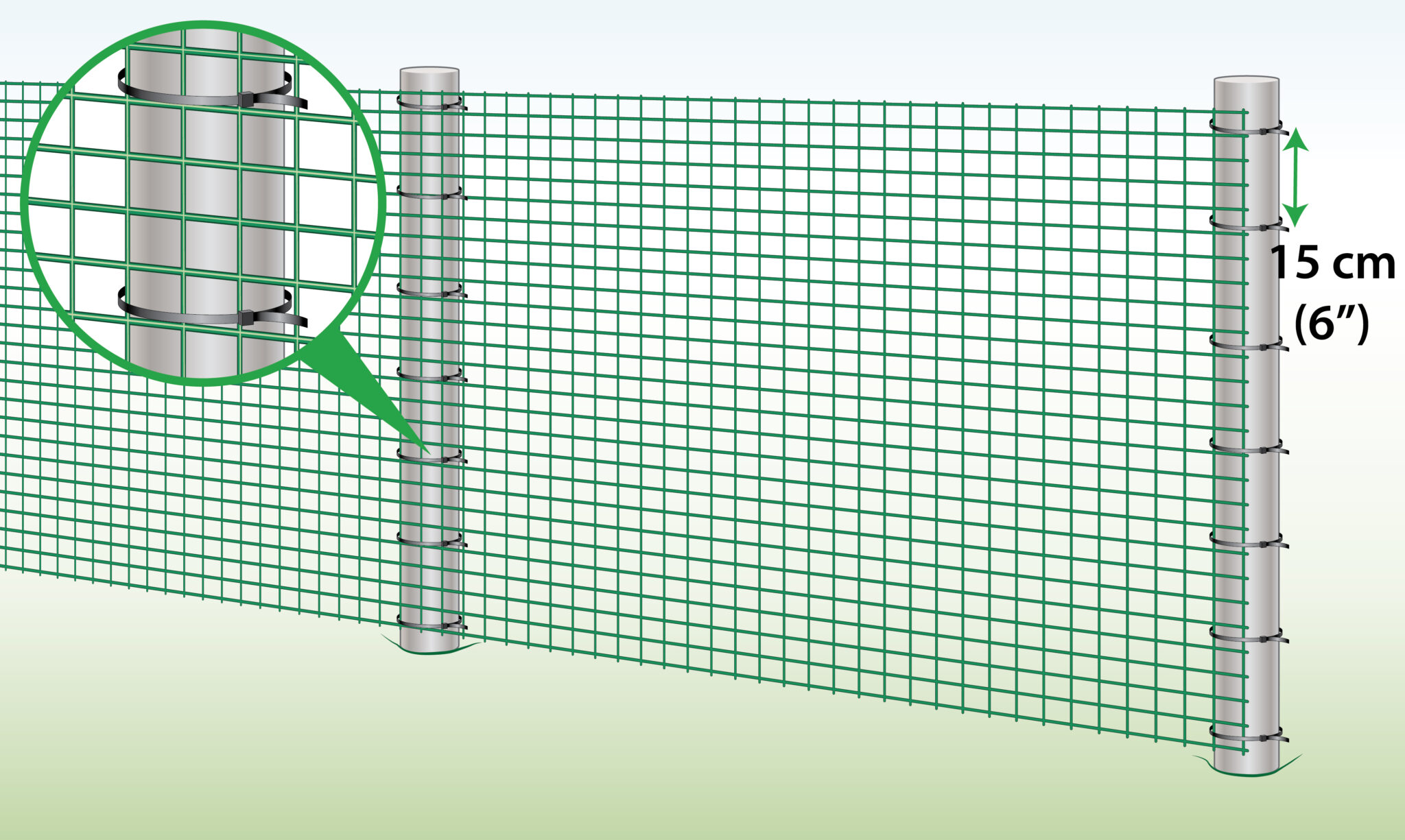 Use cable ties to attach the mesh to the metal posts.
CONCRETE POSTS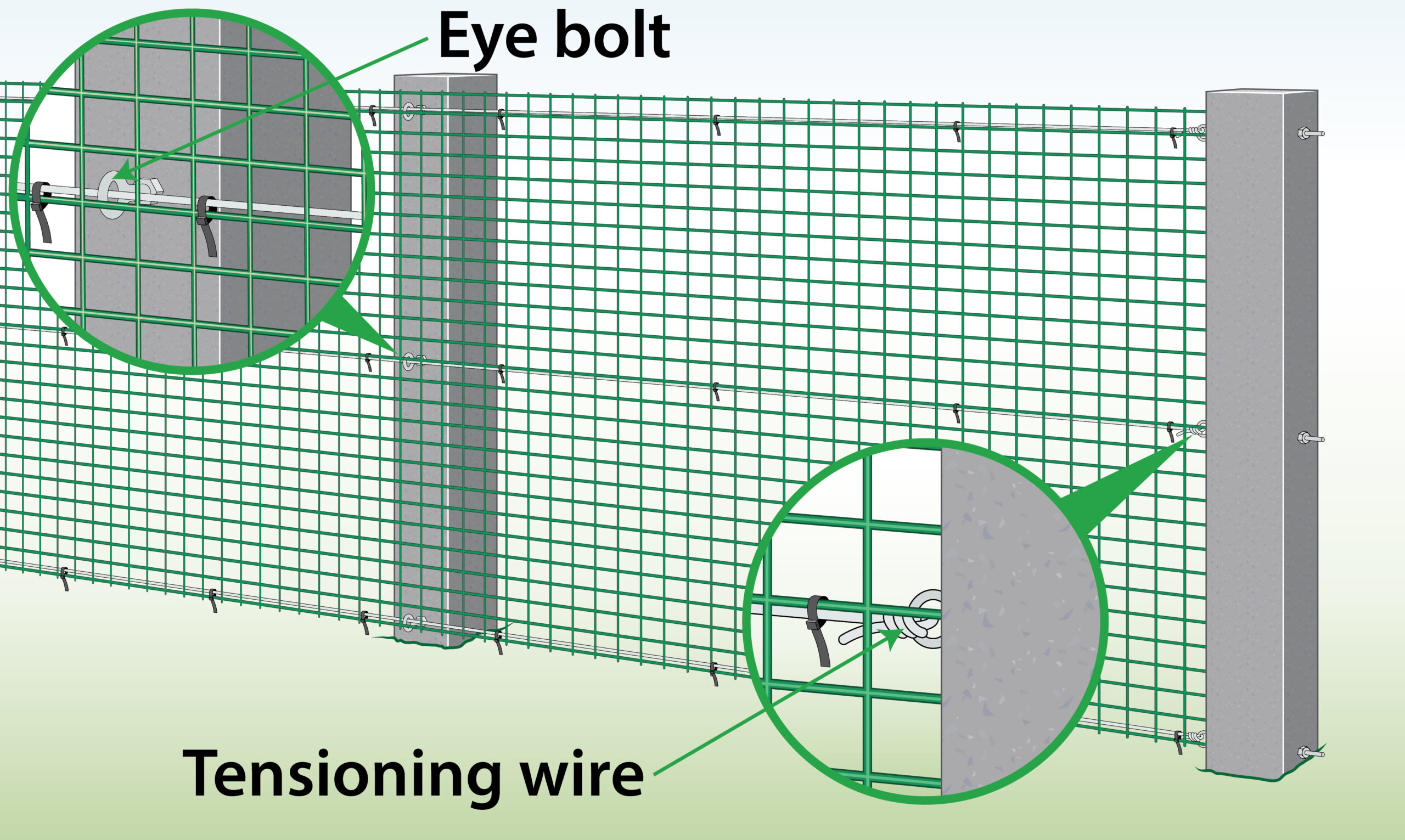 Use eye bolts and tensioning wire to attach the mesh to the concrete posts.
SOIL
Use pegs to secure the bottom of the mesh to the soil.

Push the pegs into the ground at even distances of about 60cm. 

Make sure the peg holds the bottom of the mesh hole down.
EXISTING SECTION OF MESH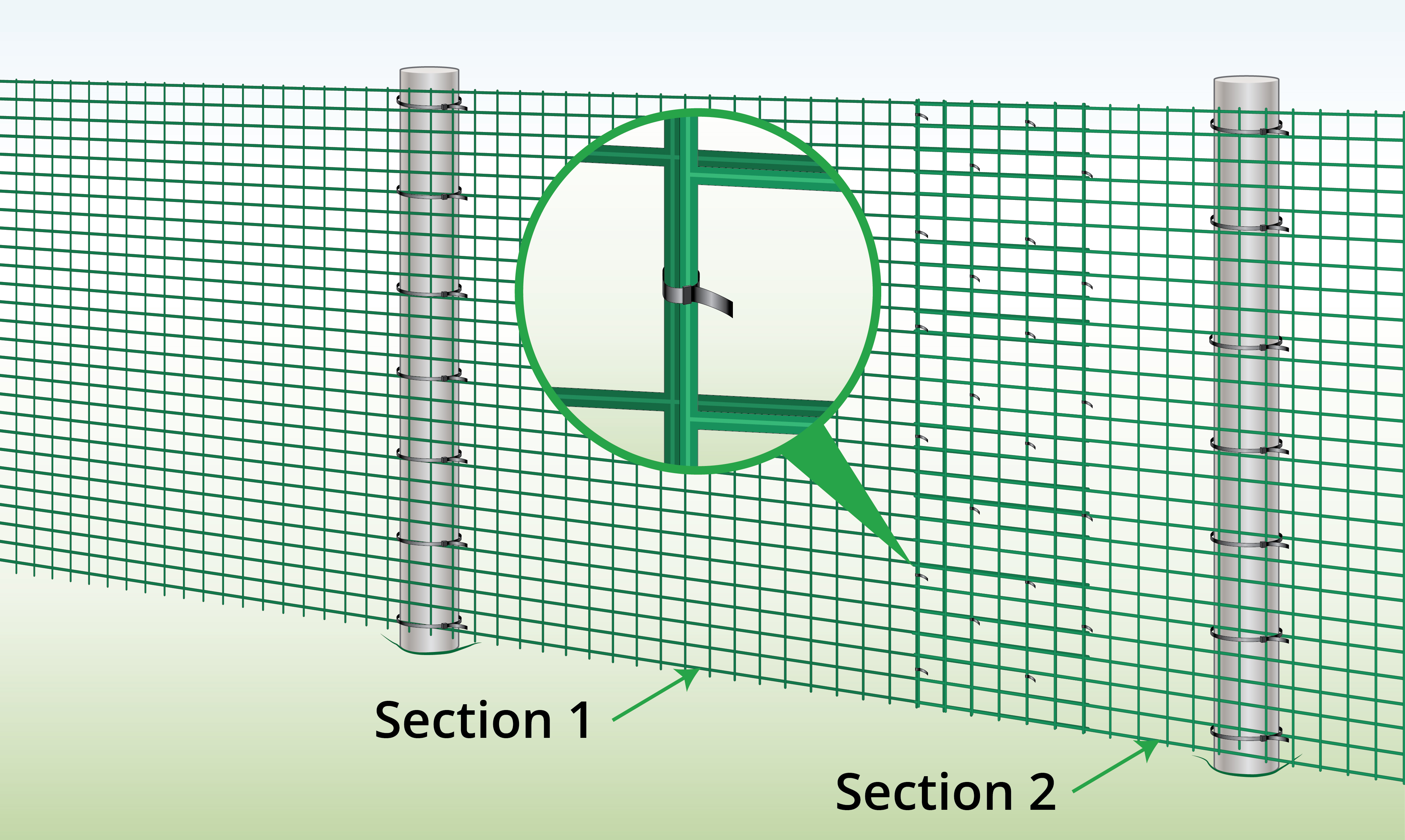 Attach two sections of mesh together by overlapping them and fastening the overlapping part with cable ties.