Below you will find steps with illustrations on how to make a DIY metal wire basket.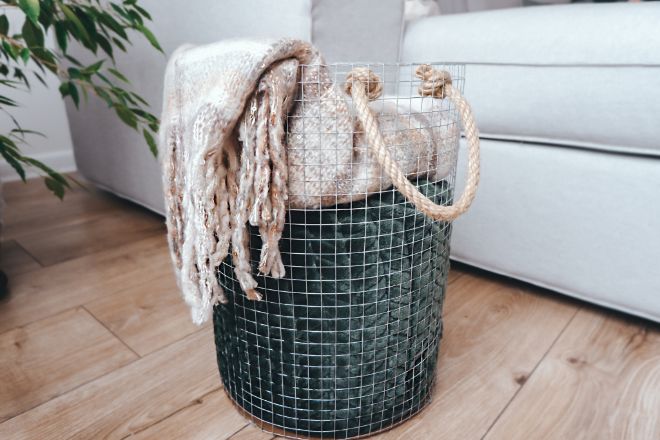 OVERVIEW
Experience Required:

Medium

Tools Required:

Protective Gloves, Tin Snips, Needle Nose Pliers,  Marker, Tape Measure, Staple Gun
Materials Required:

Welded Wire Mesh

,

Thick Cardboard
STEP 1)

Cut Out the Cardboard Base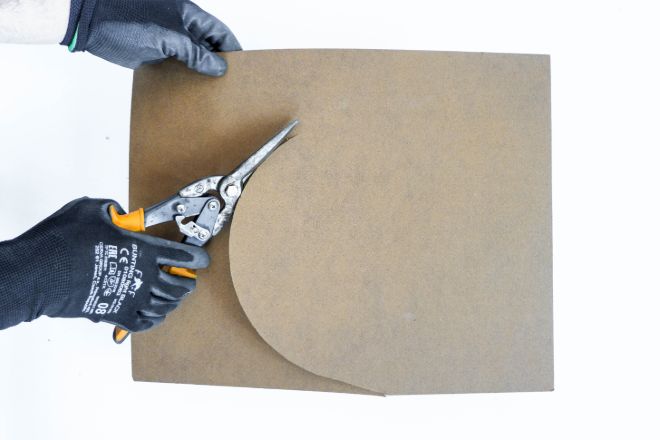 The first step is to decide the diameter you want for the basket.

Mark the round base of the basket with a marker.

Cut it out using tin snips.
STEP 2)

Cut the Mesh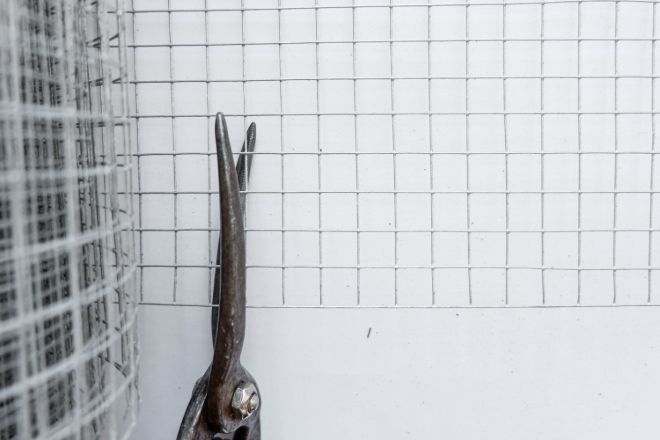 Take a roll of welded mesh and cut down enough mesh to be able to wrap it around the base.

Make sure that you leave excess wire on one side of the mesh so you can secure the ends together.
STEP 3)

Attach the Mesh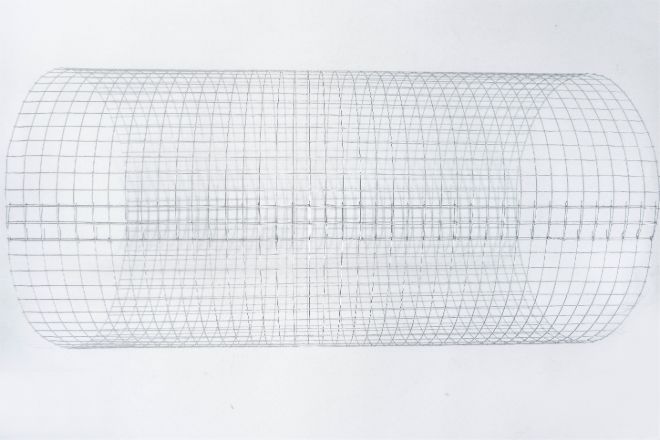 Secure the ends of the mesh by weaving the excess wire at one end through the holes on the other end, then bending it backwards to create a hook

.
STEP 4)

Twist Loose Edges Around Vertical Wire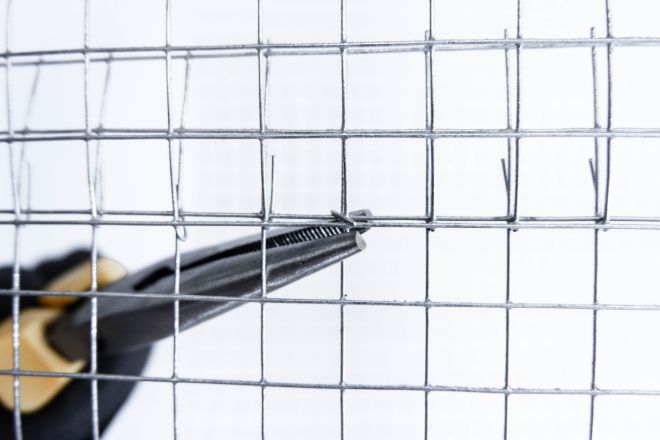 Make sure to wrap the loose wire edges completely around the vertical wire at every 5th hole so it doesn't pull apart.

You can then adjust the height of the basket by cutting down the mesh with tin snips.
STEP 5)

Secure the Base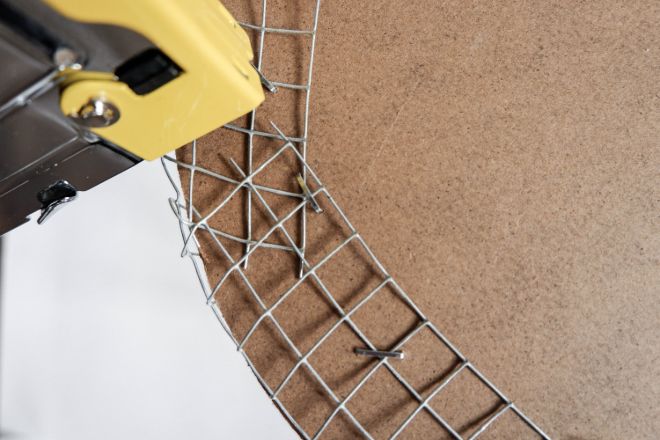 Insert the base into the cylinder, to about a 3-4cm depth, then cut into the mesh at intervals to help with the round shape.

Push the overhanging part of the mesh against the bottom of the base, then use a staple gun to attach them together.
STEP 6)

Smoothen the Top of the Basket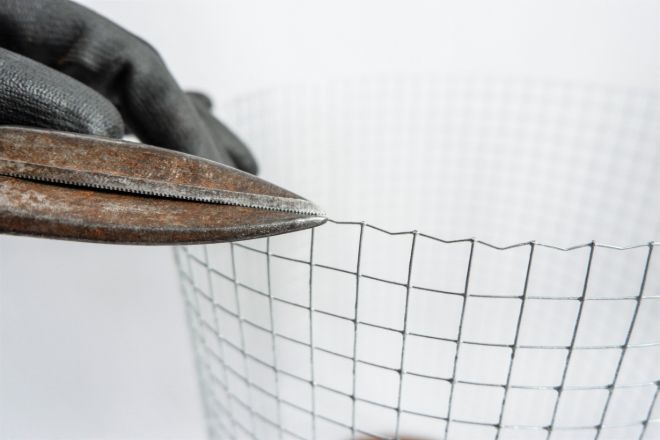 Use tin snips to cut down all the wire edges that poke out at the top of the basket.

The edges should be completely smooth in order to not scratch you or snag onto anything that is stored in the basket.
STEP 7)

Cut the Rope Handles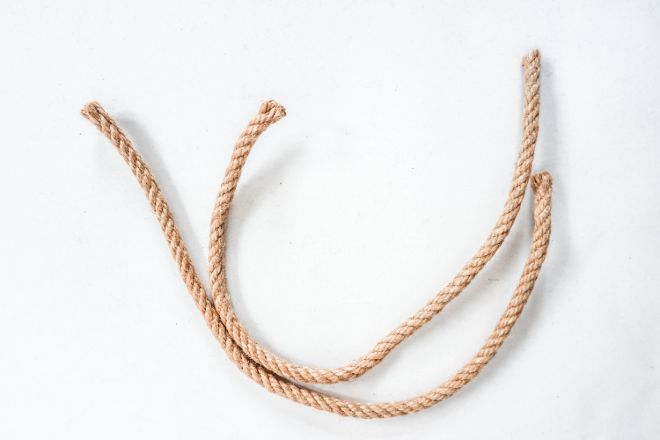 Select a type of rope that suits your style best – make sure it's thin enough to fit into the holes of your mesh.

Cut two equal lengths that will be enough to form the handles.
STEP 8)

Attach the Handles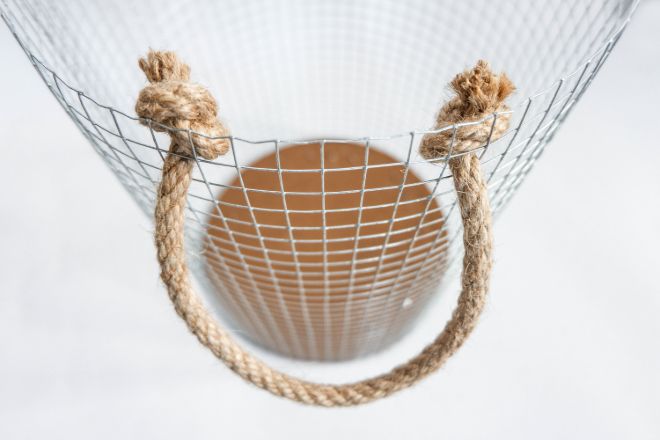 Weave the rope through the holes of the mesh and knot the two ends.

Make sure that the knots are big enough so they don't get pulled out through the holes.
FURTHER READING