Below you can find out how to cut wire netting with different tools depending on the thickness of the wire.
OVERVIEW
Estimated Completion Time: 

10 minutes

Experience Required:

Medium

Tools Required:

Protective Wear, Scissors / Wire Cutters / Tin Snips /  Hacksaw / Bolt Cutter, Lineman's Pliers
Materials Required:

Wire Netting
CHOOSE THE RIGHT TOOL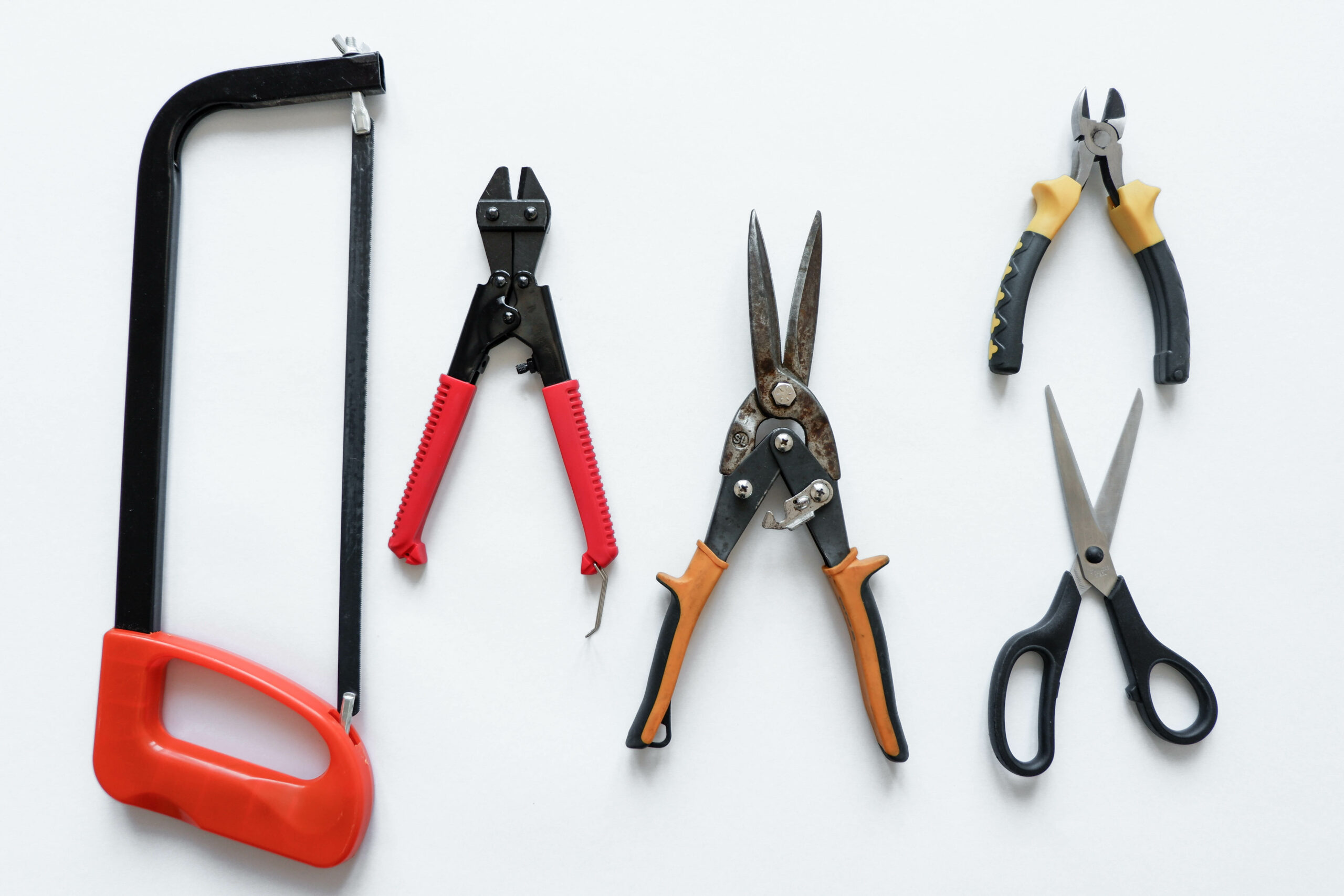 Before you start, make sure that you wear protective gear.

Choosing the most suitable tool mainly depends on the diameter of the wire that you would like to shorten.
THIN WIRE:

Scissors – Max. 0.21mm (35g)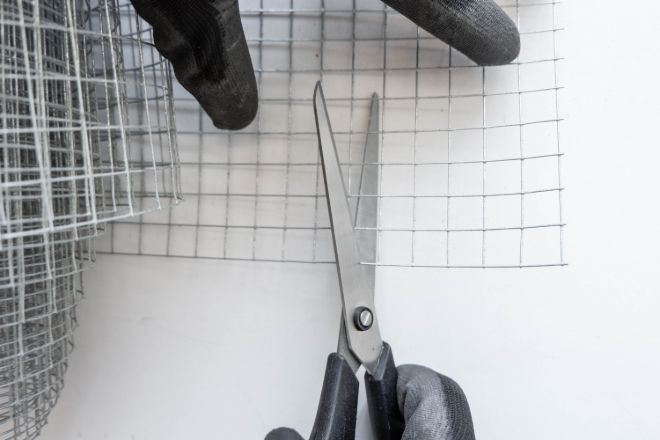 Work with a partner so they can help you hold the mesh in place while you cut it.

Use a pair of household scissors while pulling the separated part away from the roll. 
MEDIUM WIRE:

Wire Cutters – Max 1.2 mm (18g)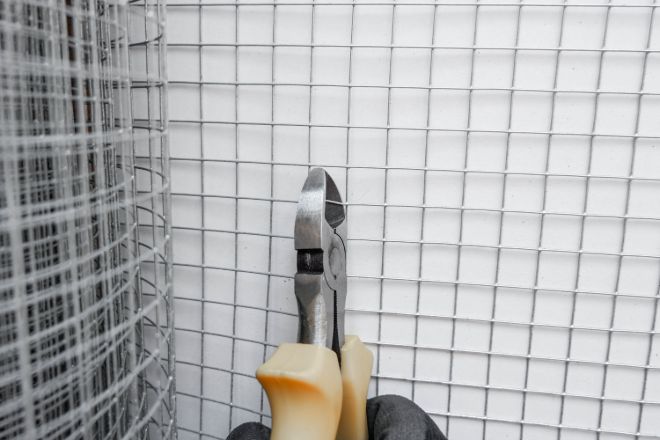 Cut each strand of wire individually, as closely as possible to the weld points.

While you are doing this, pull away the detached part of the mesh to avoid any injuries.
MEDIUM WIRE:

Tin Snips –

Max 1.2 mm (18g)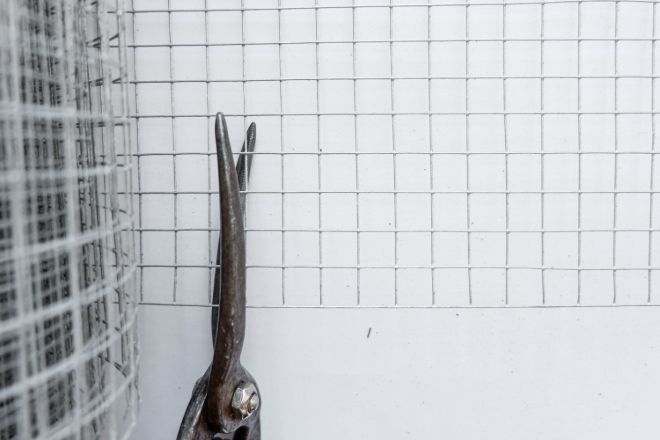 If the wire clippers seem too daunting, you can use tin snips instead, as they have a longer edge so they get the job done quicker.

Go close to the weld points and b

e precise as the snips might leave burrs.
THICK WIRE:

Hacksaw – Max 5mm (6g)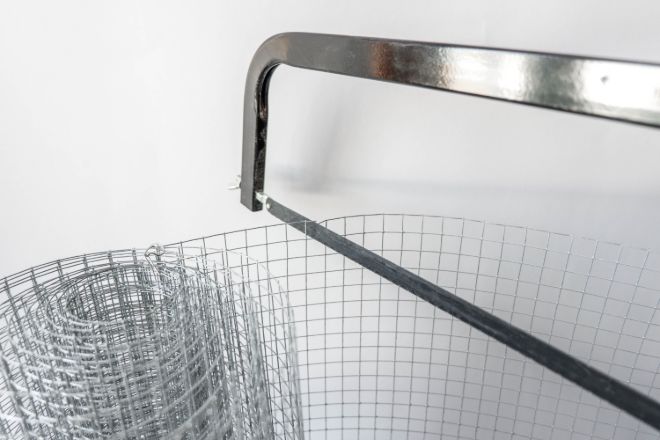 You can shorten netting with stronger wire using a hacksaw, however this is a longer process as you would have to saw through each wire strand individually.

Start at the top and make sure that you keep a straight line as you go down.
HEAVYWEIGHT WIRE:

Bolt Cutter – Max 10mm (0g)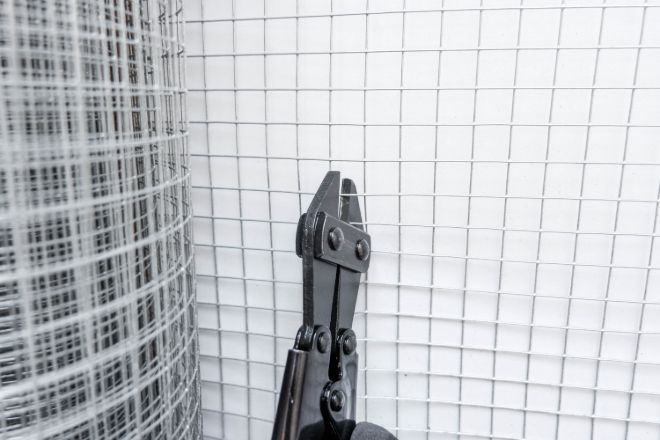 The strongest wire mesh can be shortened with a bolt cutter, but this is also a longer process.

Open the bolt cutter and lay one of its arms on the ground.

Place the netting between its sharp edges and p

ush the other handle down with force to snap the wire.
FOLD THE WIRES BACK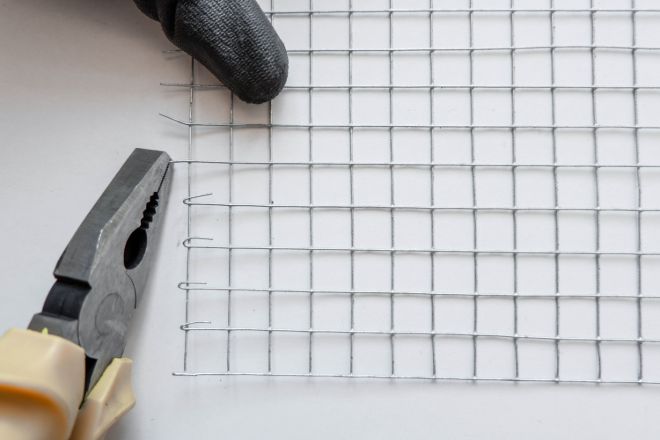 It is advised to fold back the loose wire ends to avoid any injuries.

Take a lineman's plier and fold the wires inwards so that they no longer poke out of the mesh.