How to Attach Welded Mesh to Different Posts and Materials
Below you will find a step by step instruction on how to attach a welded mesh to different posts and materials.
OVERVIEW
WOOD OR WOODEN POSTS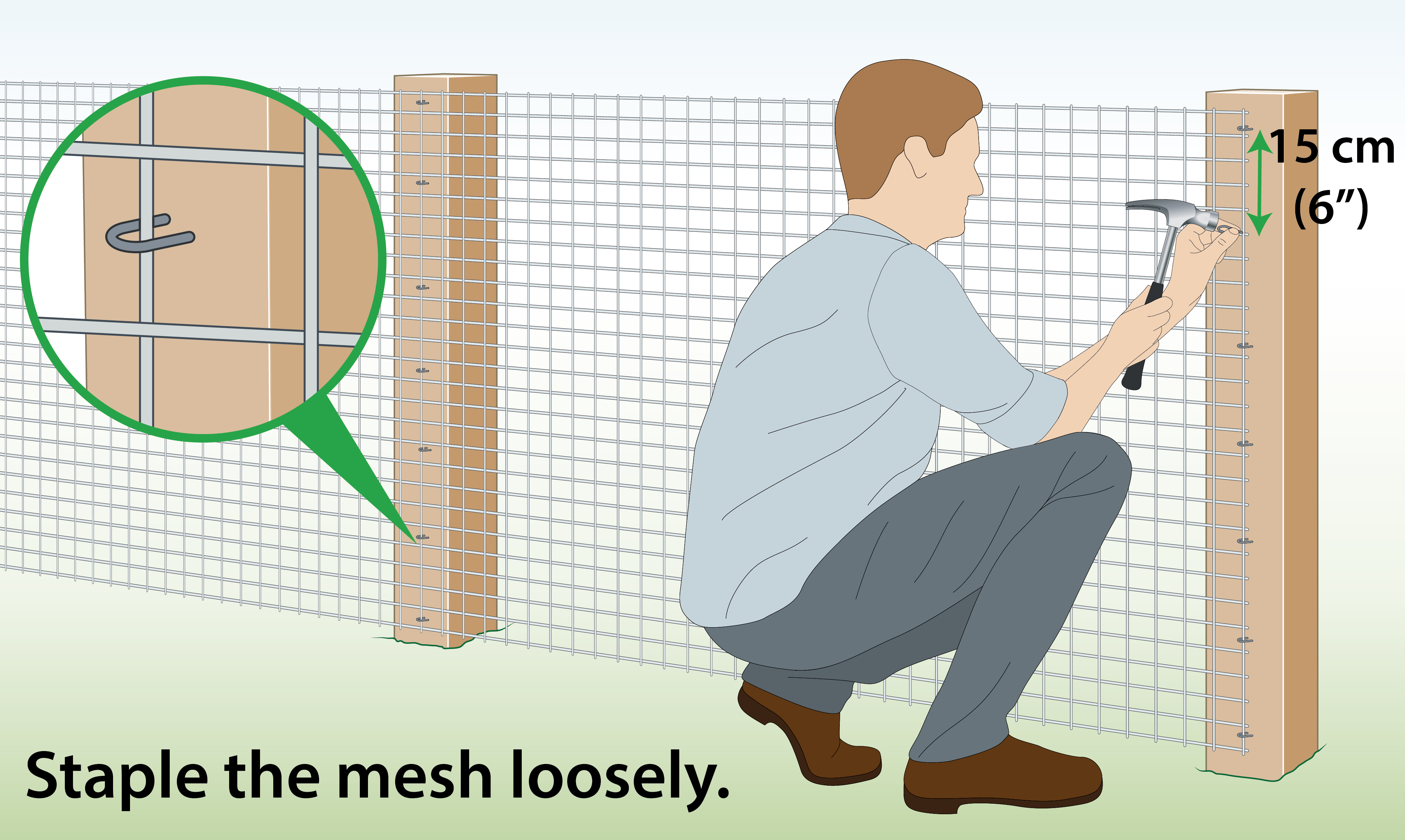 Staple the mesh every 15cm to keep the welded mesh secure. 

The loose staples allow the mesh to move during impact and temperature changes.
METAL RODS OR POSTS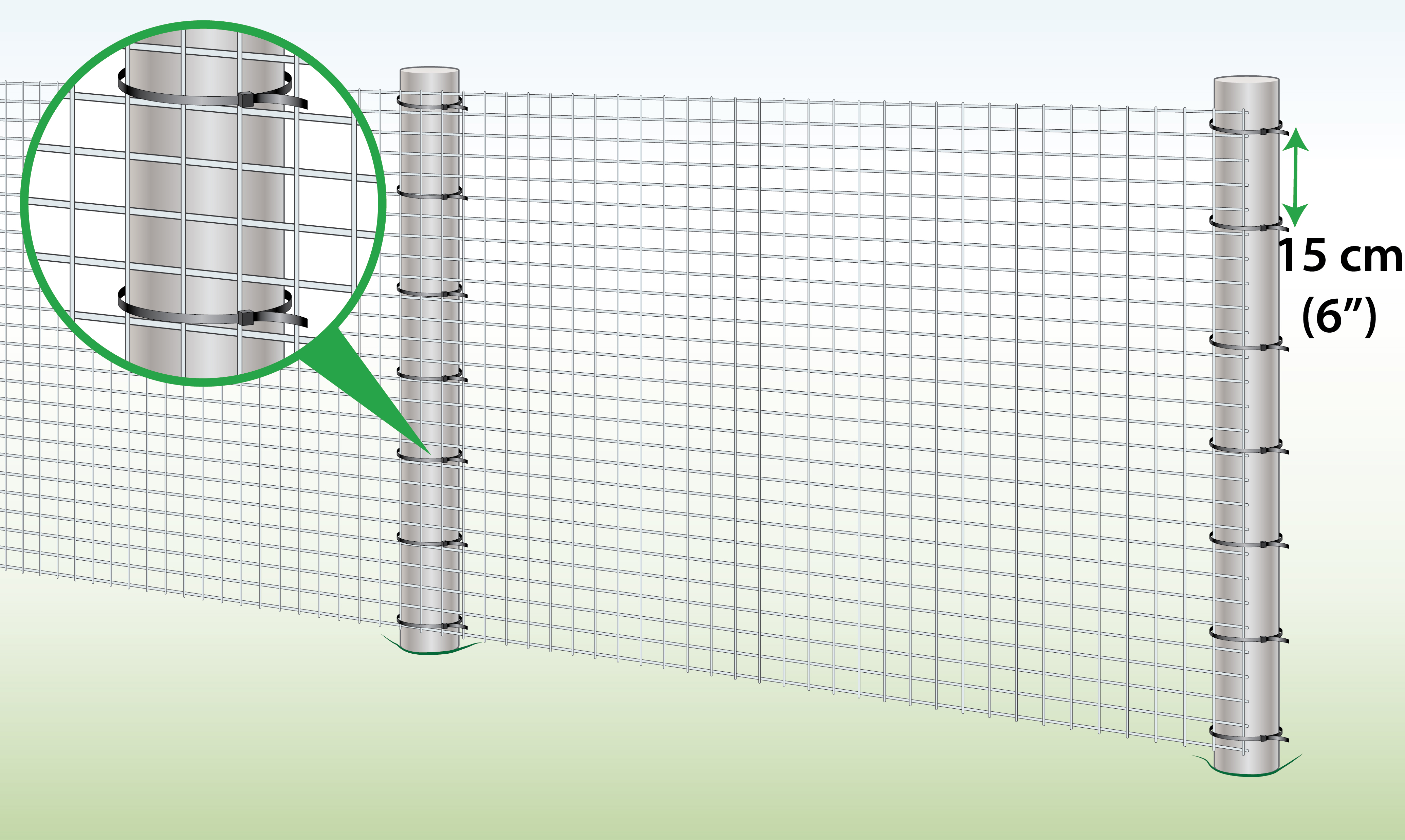 Attach the welded mesh to the posts with cable ties at 15cm intervals.

Make sure not to overtighten the cable ties while installing.
CONCRETE POSTS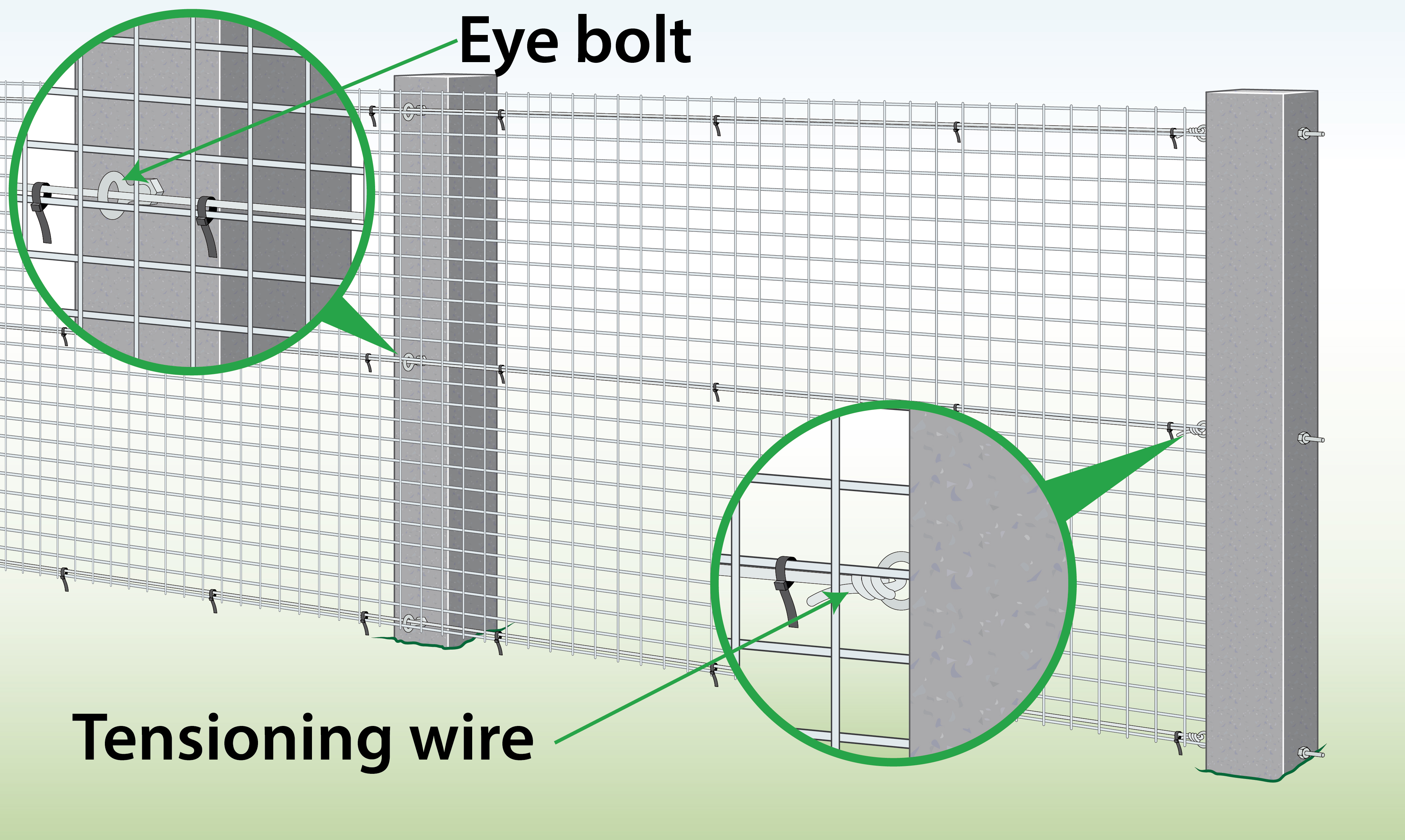 Use eye bolts and tensioning wire to attach the mesh to the concrete posts.

Use cable ties to secure the welded mesh to the tensioning wire. 
SOIL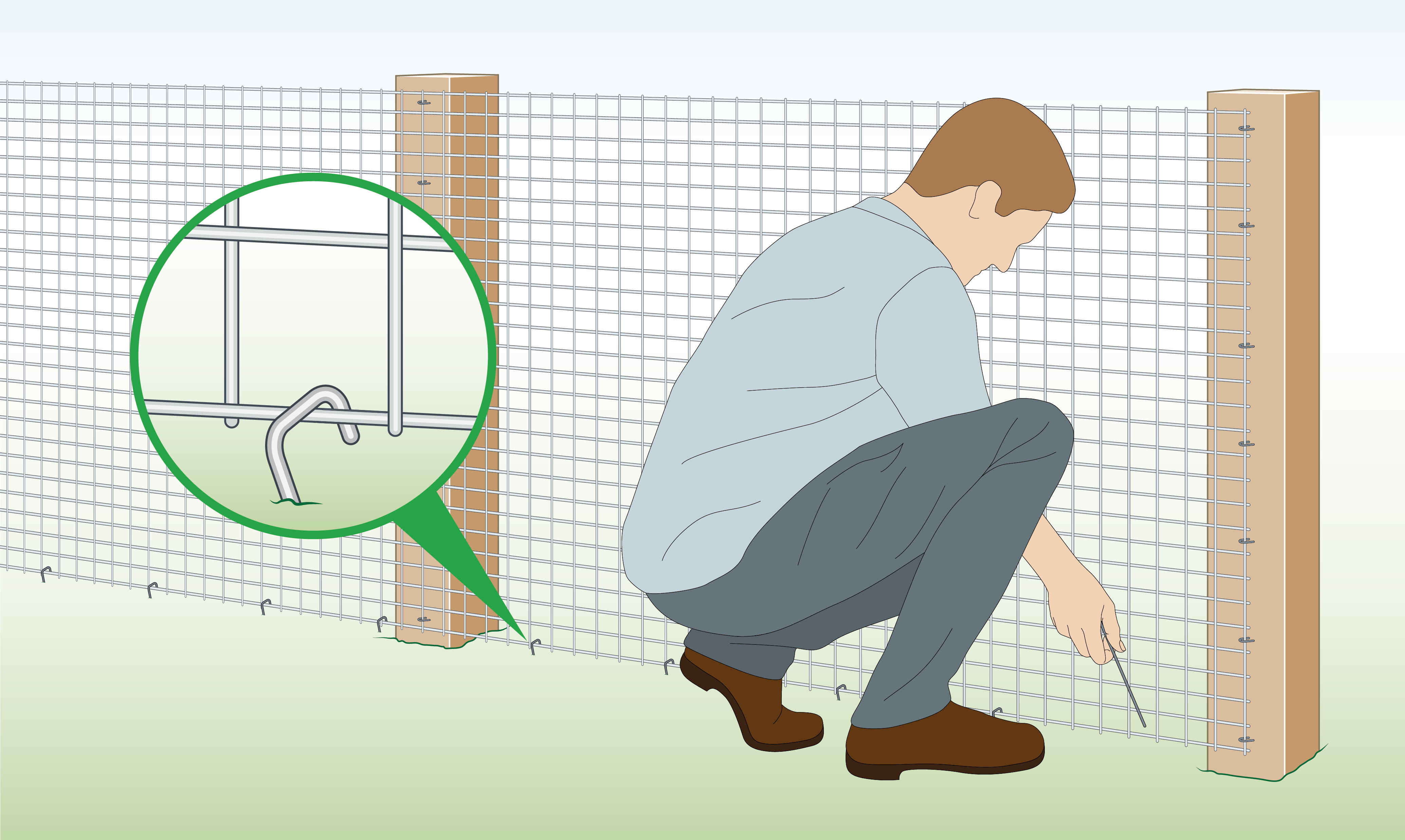 Use pegs to attach the bottom of the fence to the ground. 

Staple the pegs at distances of approx. 60 centimeters, making sure the hook of the peg is attached to the bottom of the mesh holes.
EXISTING WIRE MESH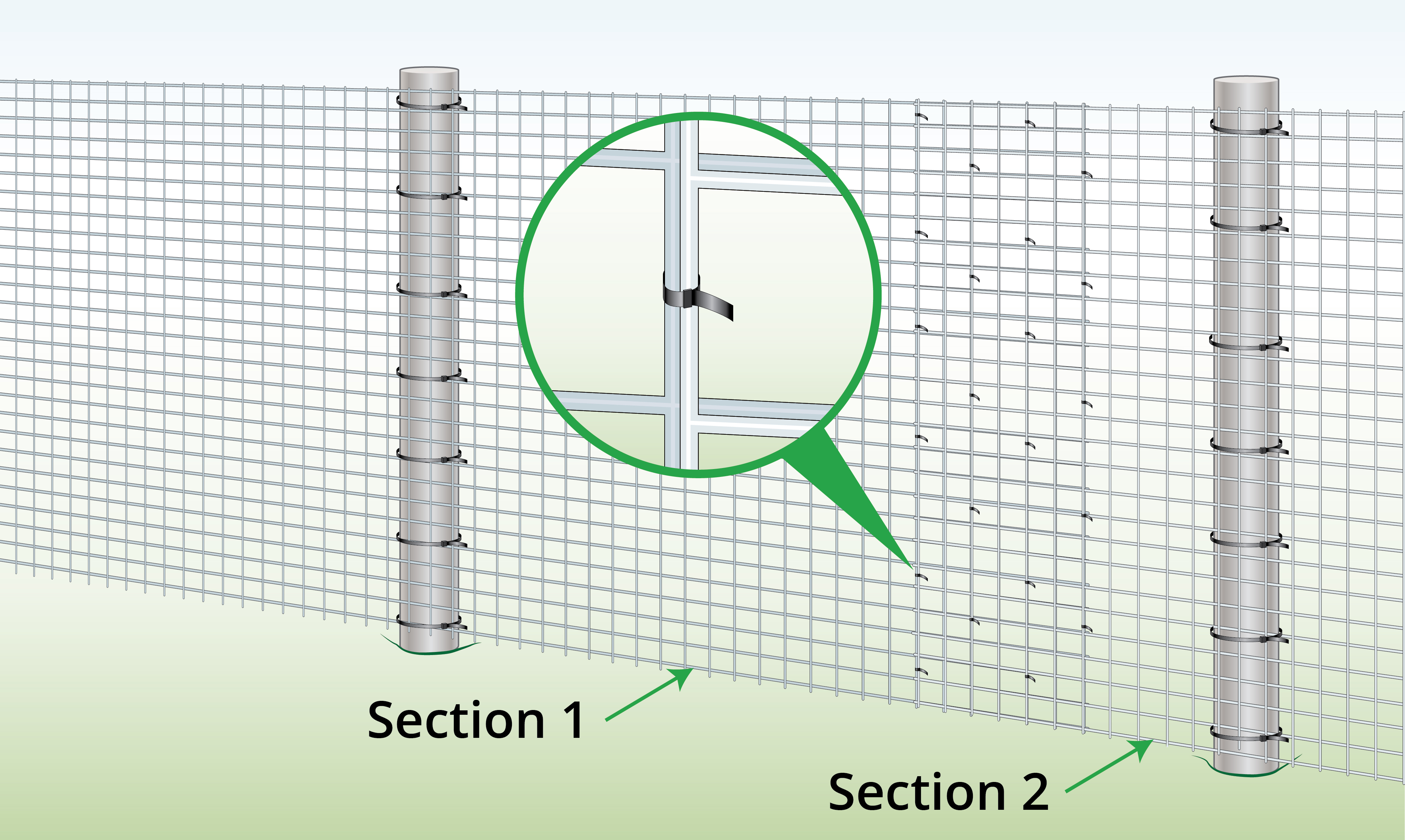 Attach two sections of the welded mesh together by overlapping them and using cable ties to join them.

Make sure not to overtighten the cable ties. 
TIPS
You can use a staple gun to attach the weld mesh to wooden material. This will make your job quicker and easier. If you want to strengthen the attachment points, you can fire two staples in an X shape over the weld point where you start and finish a section. In between the start and finish, it's best to place the staples at a 45 degree angle in alternating directions.

You can use fence ties instead of cable ties, but they are a little bit fiddlier.