DIY Chicken Wire Jewelry Holder
In this blog you will find out how to make a DIY chicken wire jewelry holder with simple steps.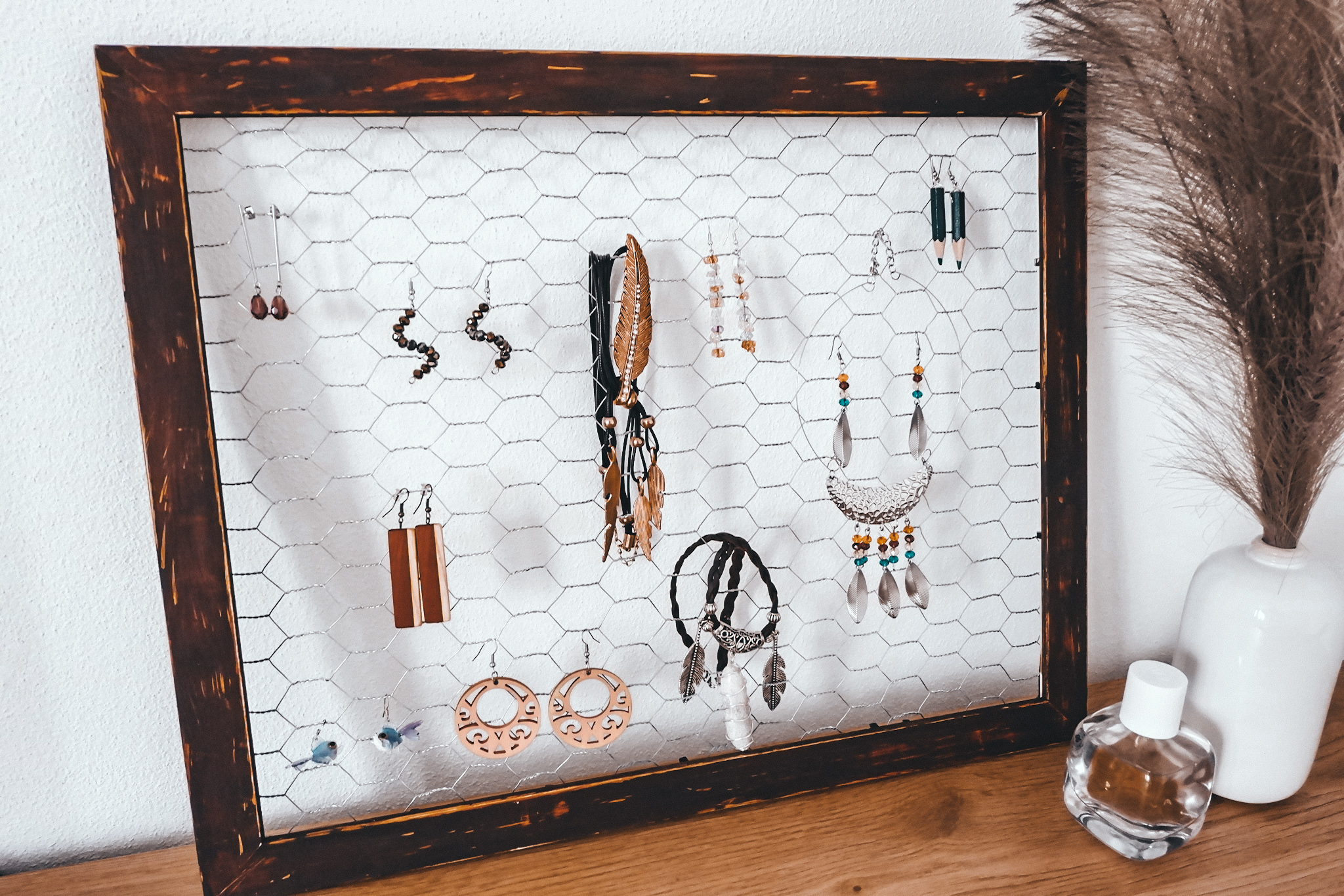 OVERVIEW
Estimated Completion Time: ~3 Hours
Experience Required: Low
Tools Required: Staple Gun, Wire Cutters, Pliers, Paint, Sandpaper
Materials Required: Chicken Wire, Frame, Paint, Packing Tape
STEP 1)

Take Measurements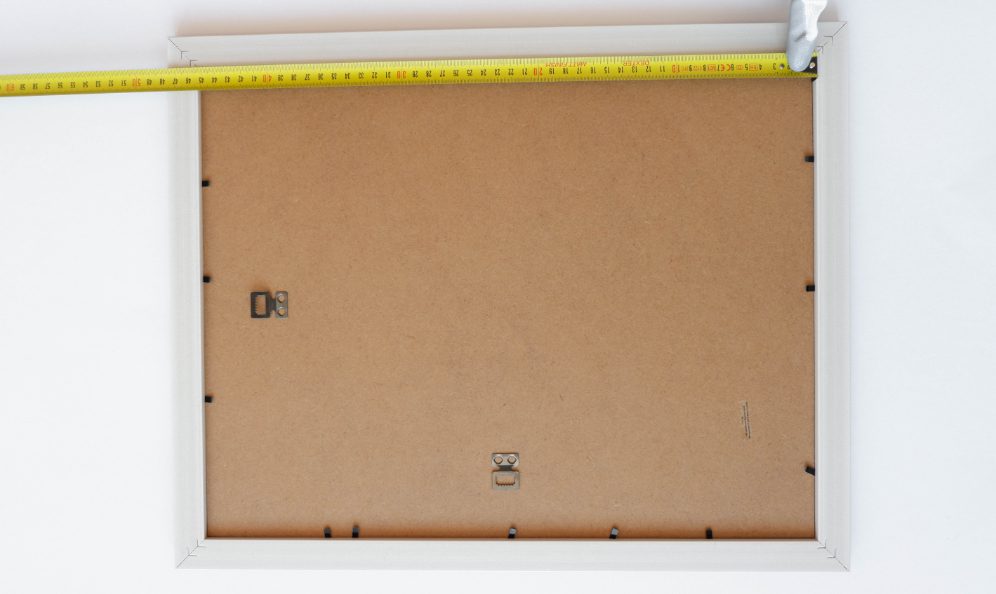 Use a tape measure to find out the inner size of your frame.

This step is easier done early when the frame still has the backing inside.
STEP 2)

Remove Glass and Backing
Take out the glass and the backing if your frame has any.

If it has a shiny coating, slightly sand the frame so you can paint it in the next step. 
STEP 3)

Paint the Frame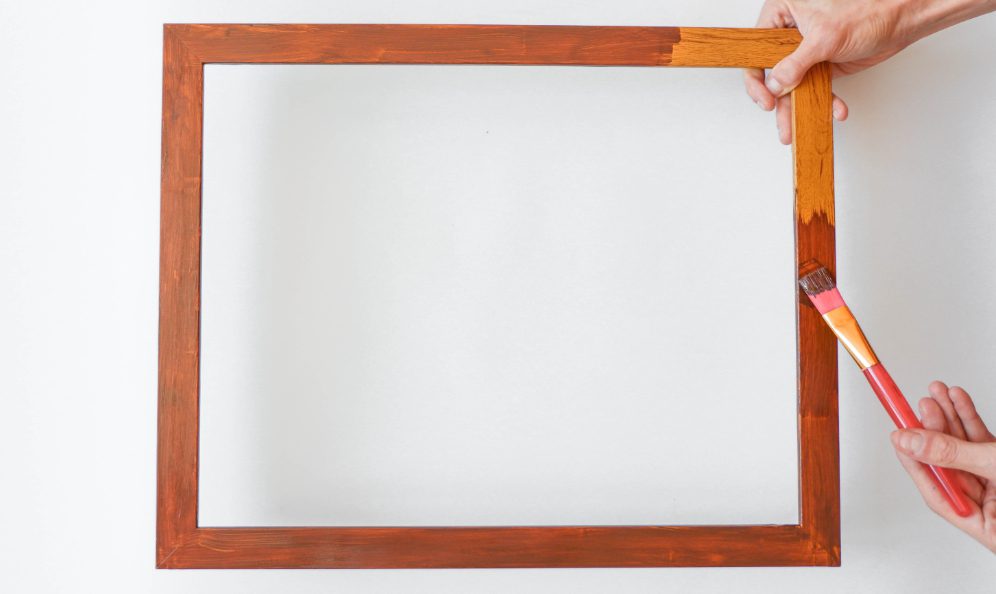 Paint the frame with any color that you would like, and then let it dry.

If you'd like a more opaque finish, you can add a second coat as well.
STEP 4)

Give the Frame an Aged Look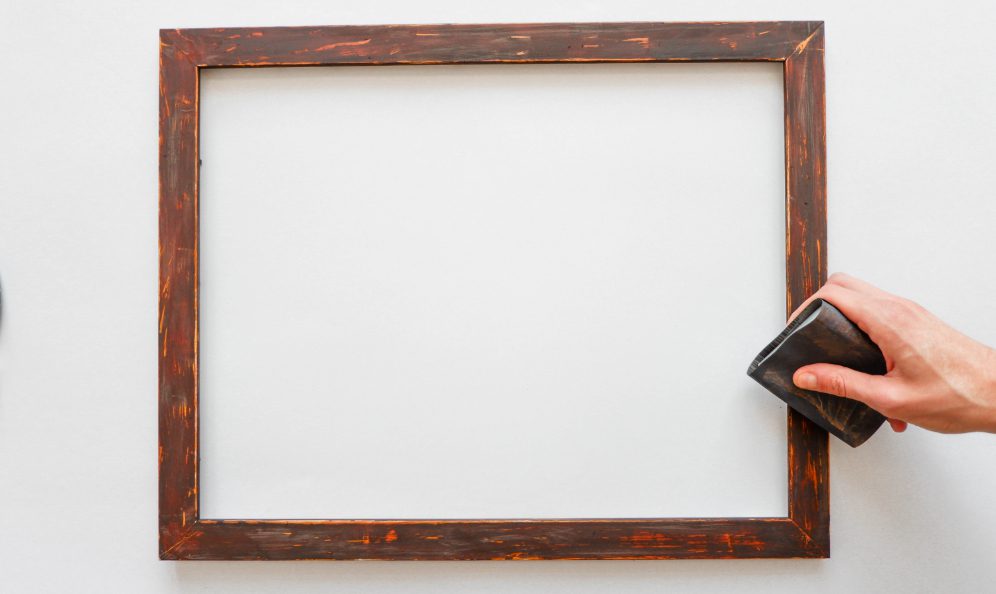 Use a fine sandpaper to slightly distress the paint.

This will give the end result an aged look.
STEP 5)

Cut the Chicken Wire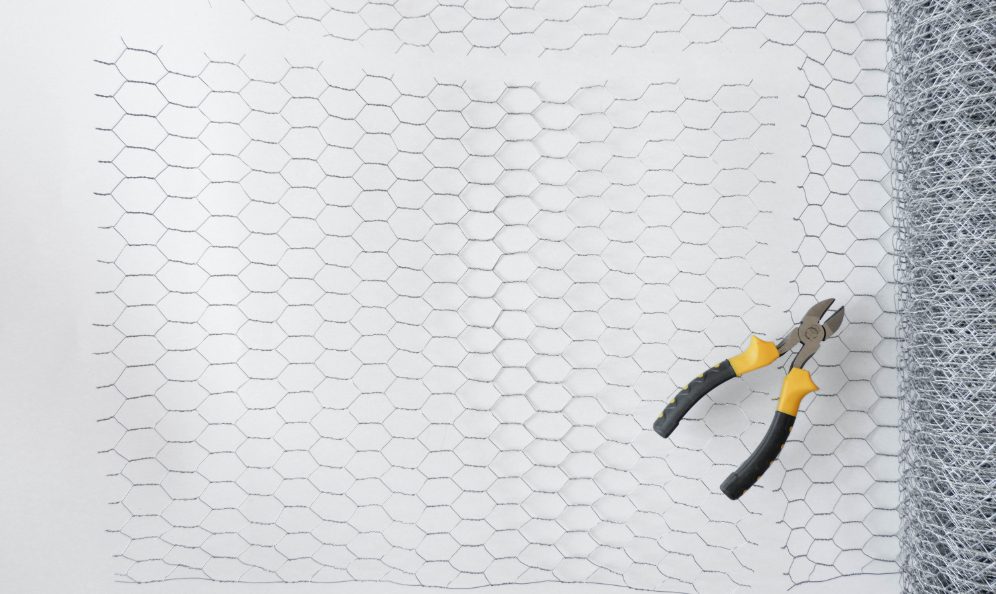 Now that the frame is ready, cut a slightly bigger piece of the chicken wire mesh than the measurements you've taken at Step 1. 

Use gloves to protect your hands.
STEP 6)

Attach the First Side of the Chicken Wire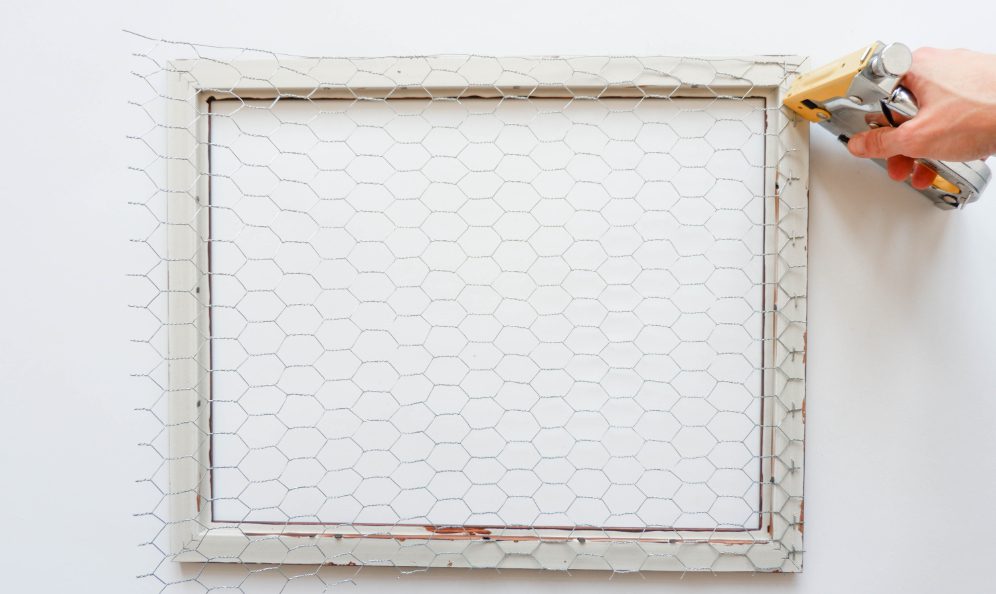 Attach the mesh to the right side first with a staple gun at every second opening.
STEP 7)

Attach to the Top of the Frame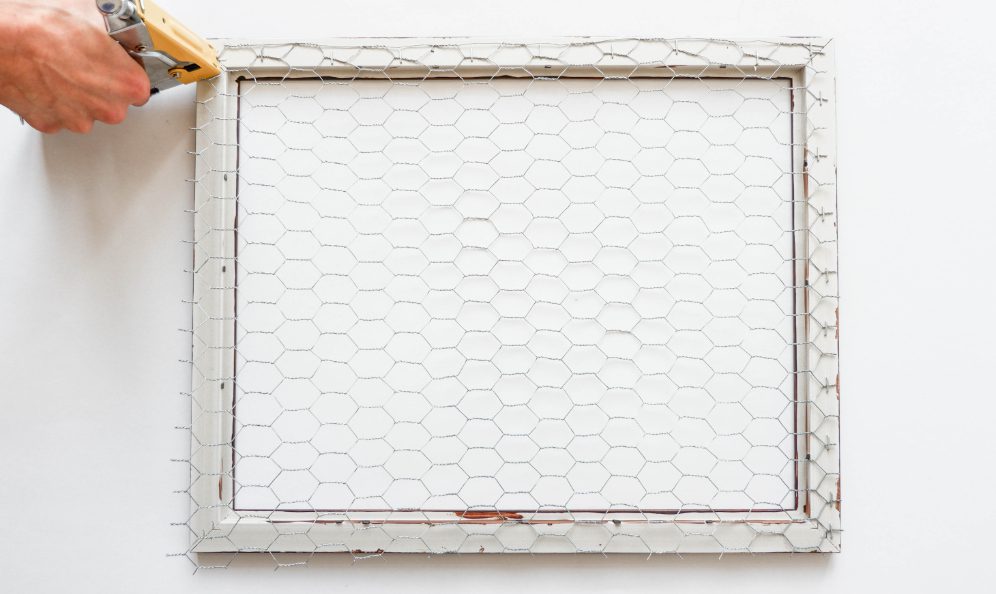 Staple along the top of the frame as well, just like you did with the right side.
STEP 8)

Staple the Remaining Sides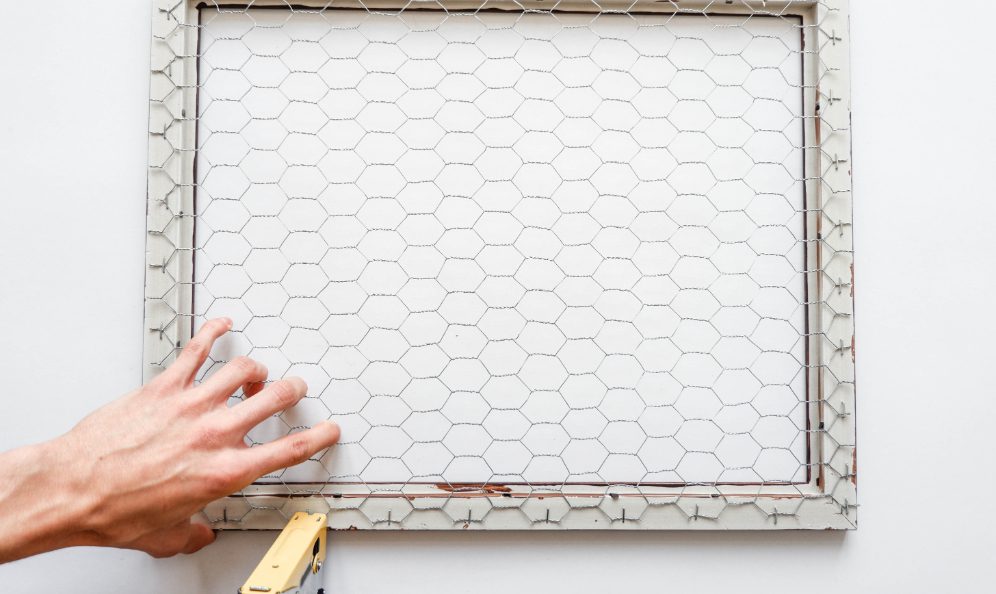 When stapling along the left side and the bottom, make sure to always pull on the mesh slightly to straighten it.
STEP 9)

Seal the Ends of the Mesh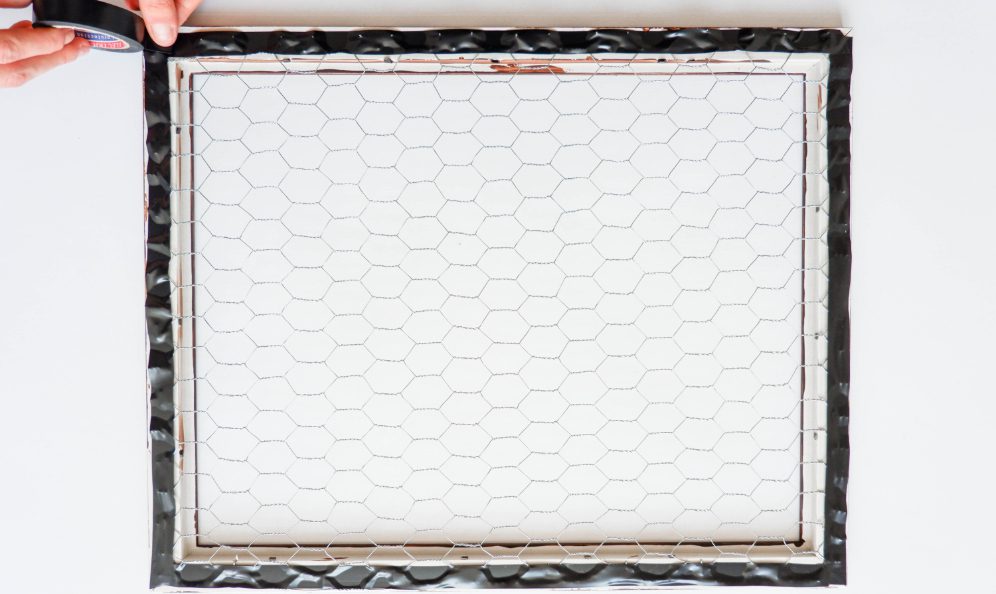 To prevent damaging the wall or your hands, cover the ends of the mesh with packing tape.
STEP 10)

Hang the Jewelry
Now that you are all done, you can hang your jewelry on this finished DIY project.
TIPS
You can add some fabric to the frame that will act as backing.

Attach the fabric as you have attached the chicken wire to the frame.

Always pull on the material when attaching to make sure that it remains wrinkle free.