Customer Project of June 2023
WireFence has decided to choose and showcase the best customer project each month!
The team loves to see what customers are up to and how products are being used once they reach their final destination.
So the favourite project is chosen by vote at the end of each month, based on the review images and any additional ones sent via email or LiveChat. 
June's Pick – Round Gabion Planter Kit
This month's favourite project belongs to Aaron from Cavill Design who decided to go for one of the round gabion kits, newly added to WireFence's range.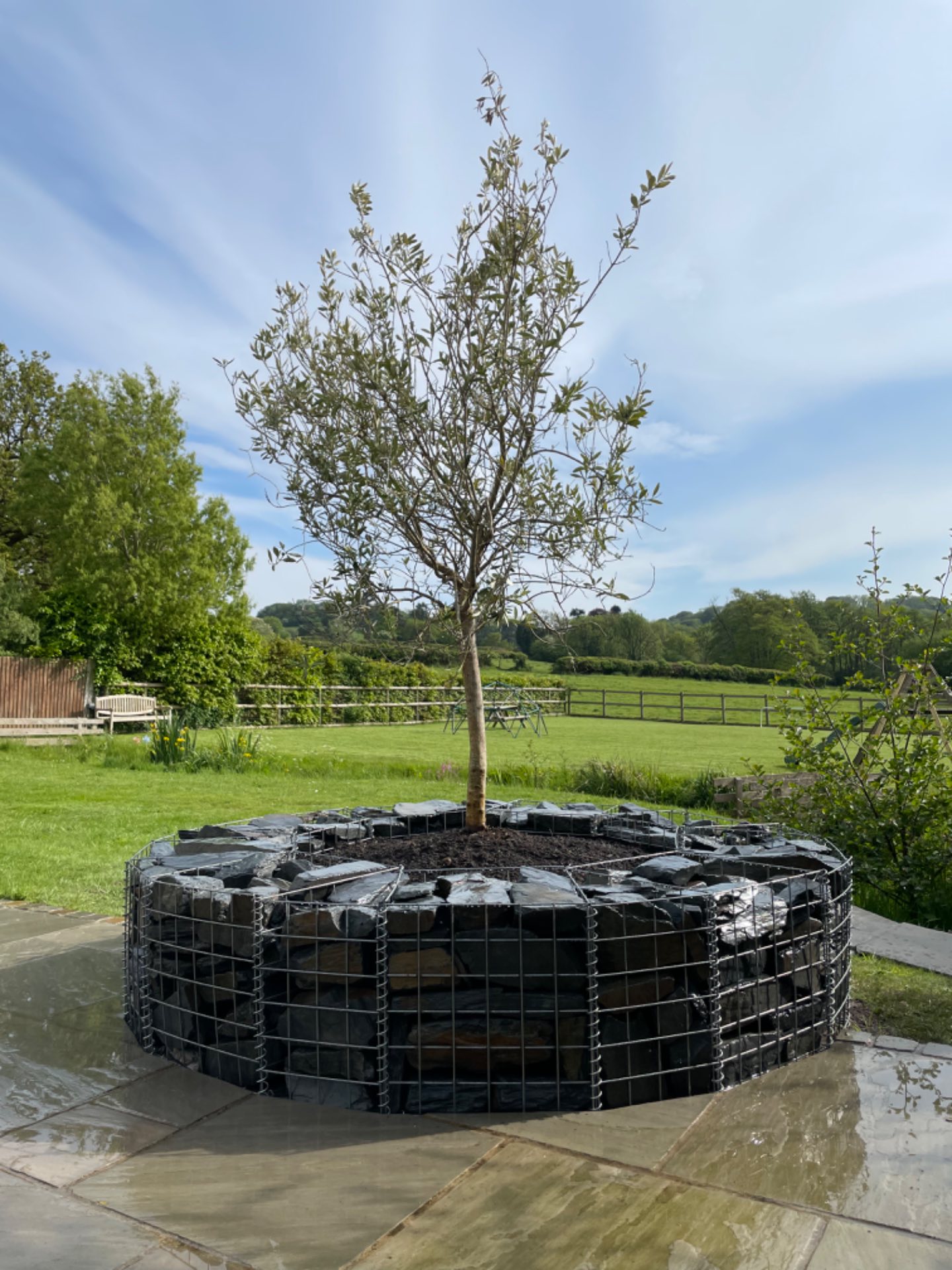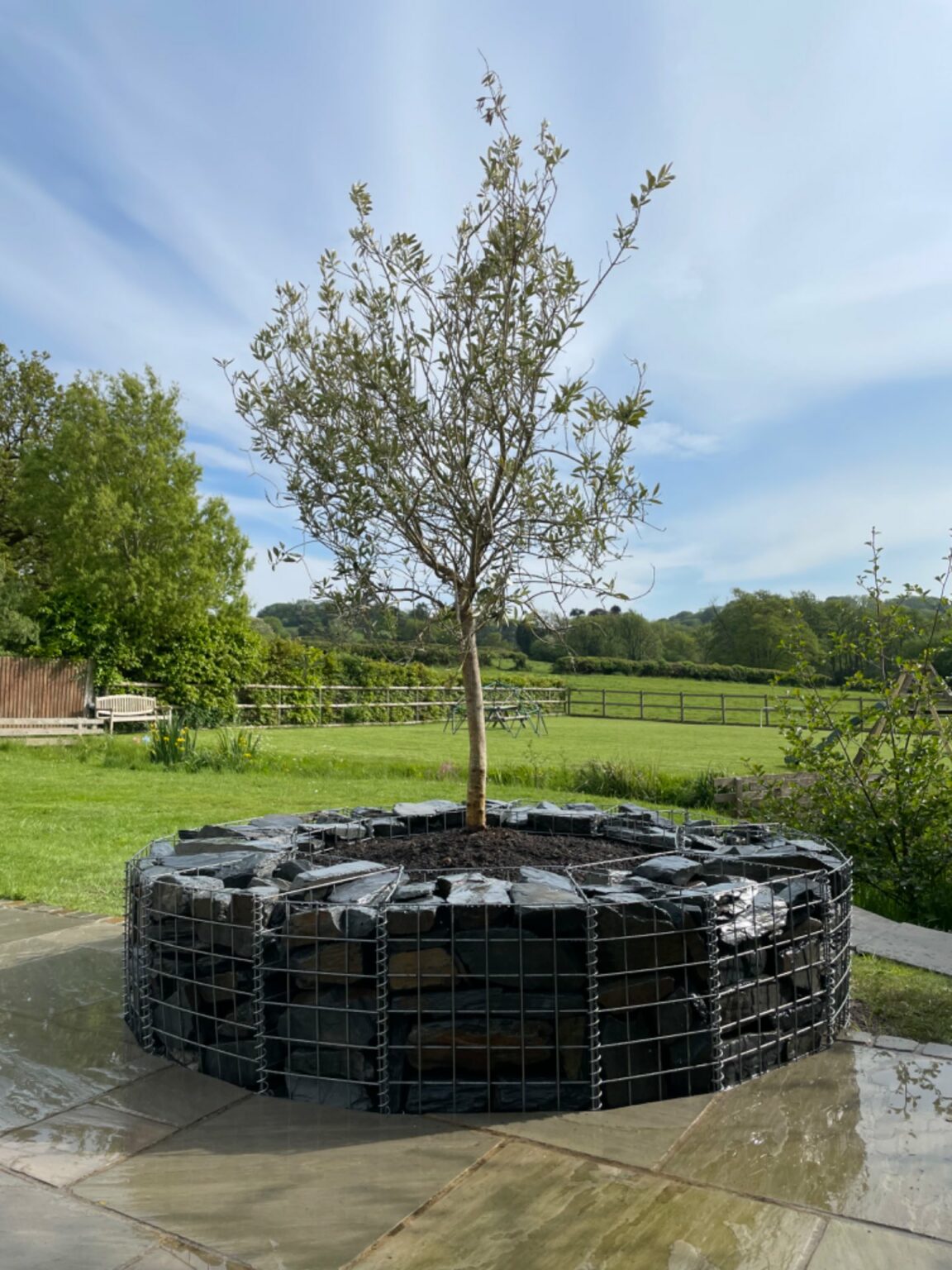 This is a rethought version of a simple round gabion kit, with the middle opening doubling as a planter for an olive tree and the possibility for the baskets to become a seating area in the future. The stone infill matched the customers' garden design, creating a stunning overall look, which blends into the surroundings seamlessly.
I was unsure on exactly what was the best way to construct this and came for advice from WireFence who had contacted me previously regarding a video of a gabion basket I had installed in the past. We worked on a design that best suited the project that the client was happy with and that was possible to build.

The people working at WireFence are always so helpful if you need any advice or are unsure about anything and have questions. The baskets supplied are very easy to assemble and sturdy. I can highly recommend dealing with them for any aspect of your project that they deal with. – Aaron Cavill (Director)
It would be a shame not to showcase a couple of other lovely customer projects as well, to serve as inspiration for anyone else looking for creative ways to utilize mesh products.
Honourable Mention – Display Board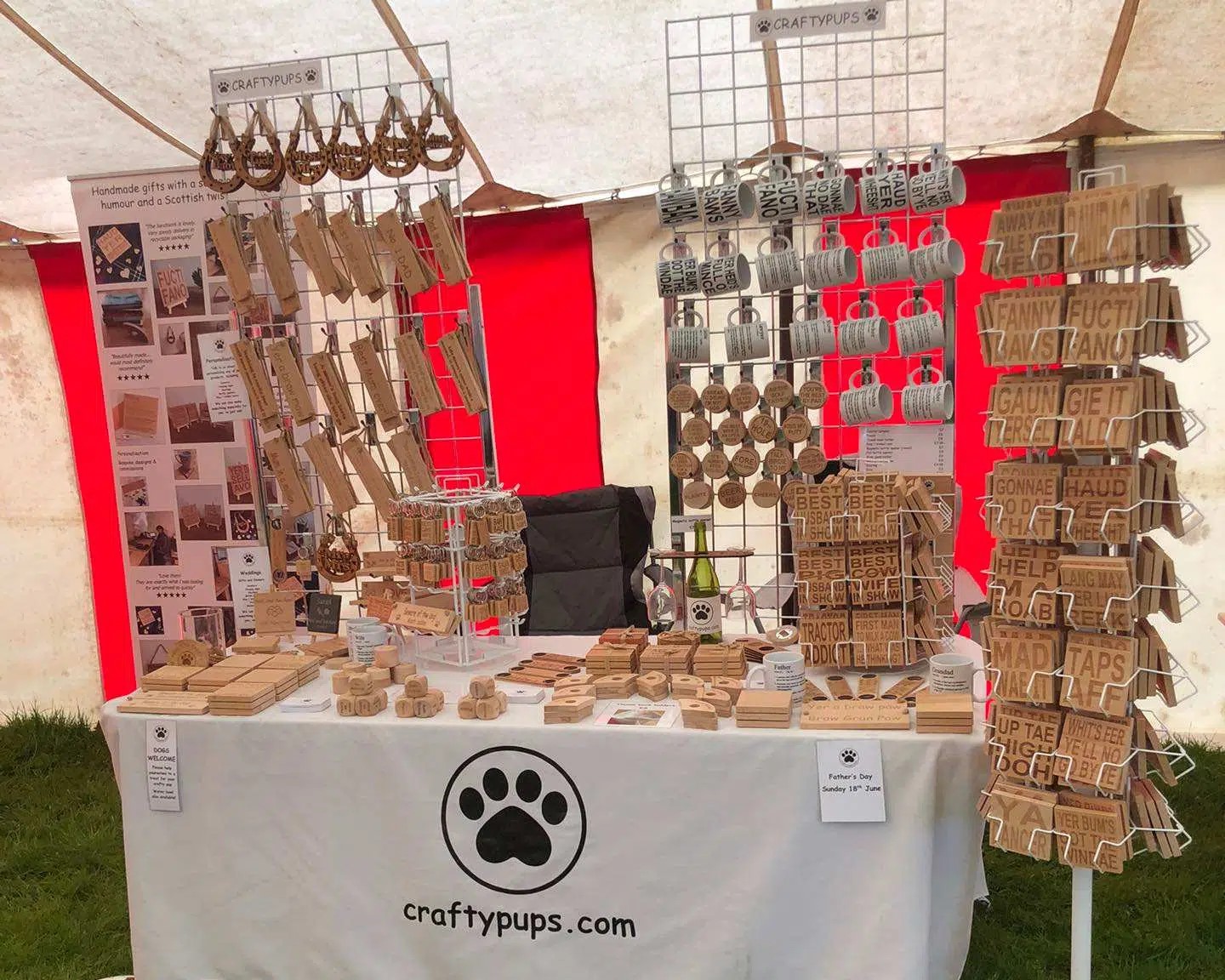 This display board was created by Rachael from Craftypups who said they were able to display their items at craft fairs and exhibitions with ease using these panels as a base.
They work really well, and have expanded the quantity and type of stock we can display for sale. We'll be using them at trade fairs later in the year too! – Rachael Yates (Director)
Honourable Mention – Pond Cover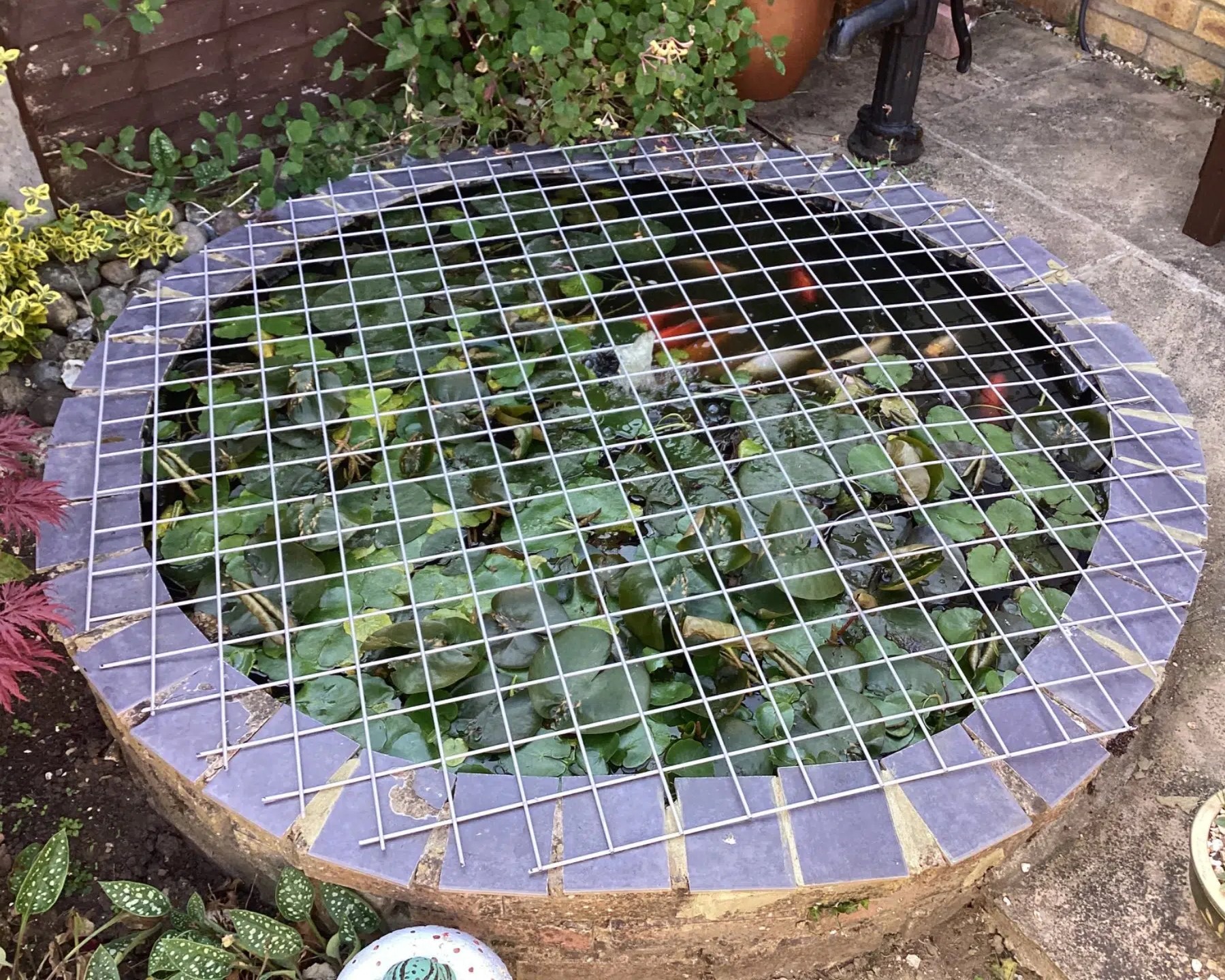 Panels are often used as pond covers as they are really sturdy and weather resistant. The mesh prevents predators from harming the fish, as well as larger debris from getting submerged in the water. Allen A. Dykins, the creator of this DIY pond cover had some thoughts to share about his project: 
Rare to find the size of wire mesh that I needed and at a reasonable price too. Perfect 5'x5′ size for my pond and rigid enough for the job. – Allen A. Dykins
| | | |
| --- | --- | --- |
| Cavill Design | Craftypups | Allen A. Dykins |
| | | – |