In this post you will find out how to turn an ordinary mesh panel into a wire mesh memo board DIY style.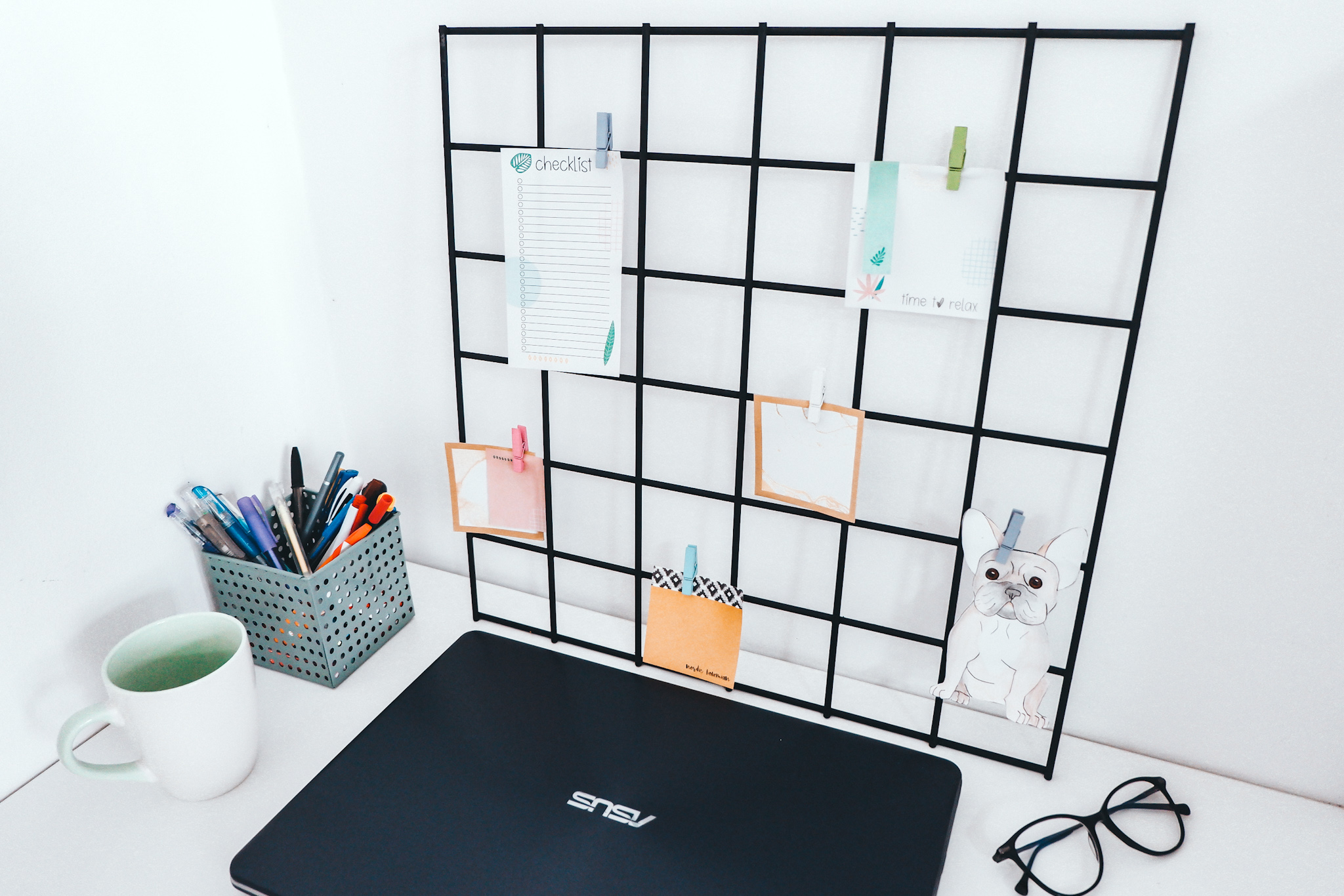 OVERVIEW:
Estimated Completion Time: ~30 minutes 
Experience Required: Low
Tools Required: Drill (Electric Screwdriver) or Hammer, Spray Paint (we used matte black)
Materials Required: Mesh Panel, Screws 
STEP 1)

Get the Right Size Panel
Measure the space that you have free for the panel.

Purchase the right size, or if you are only able to purchase a bigger panel, cut it to size. 
STEP 2)

Paint the Mesh (Optional)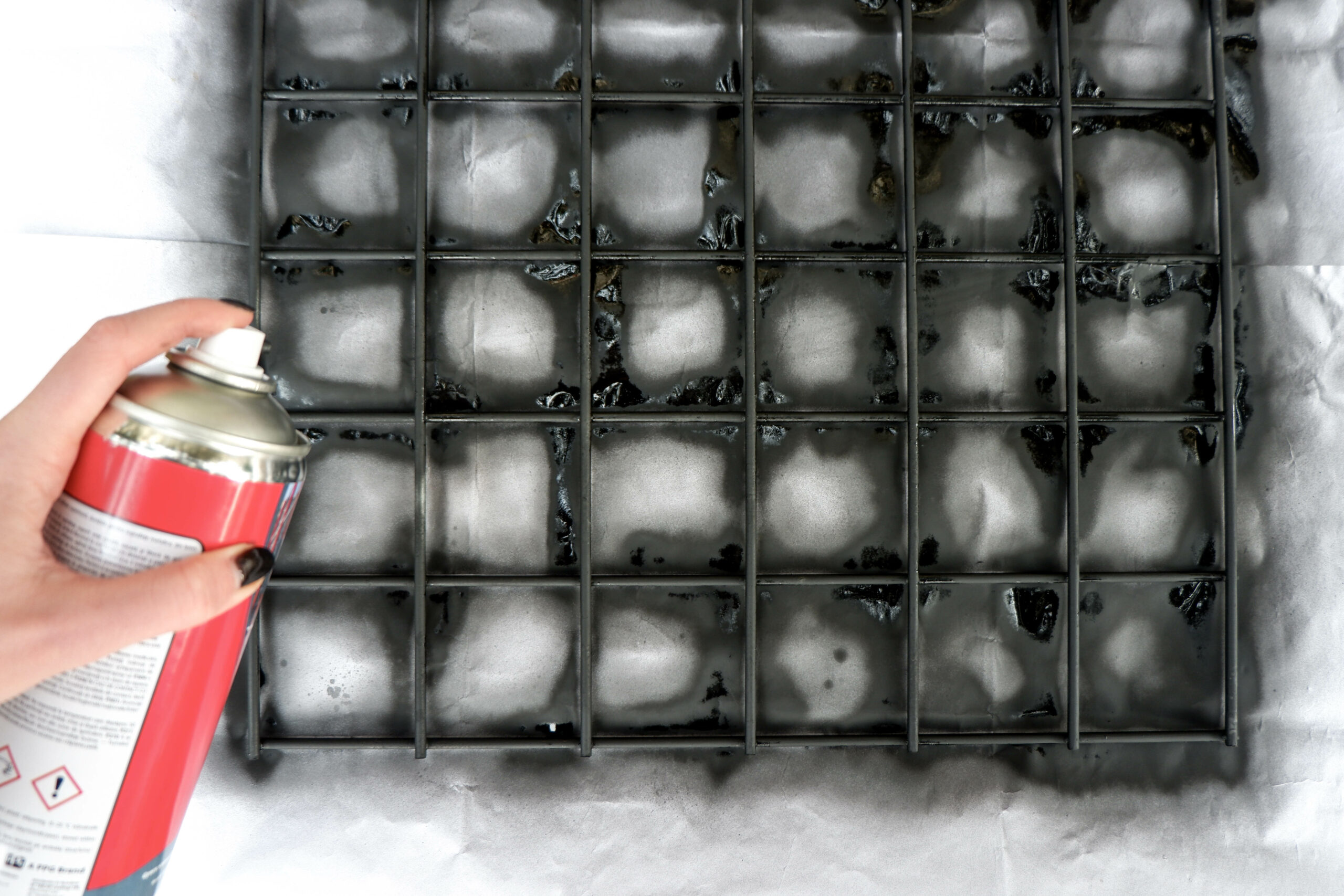 Use a spray paint suitable for metals and follow the instructions on the label to paint the panel.

Once painted, let it dry before hanging it on the wall.
STEP 3 – METHOD A)

Hang the Grid on the Wall with Screws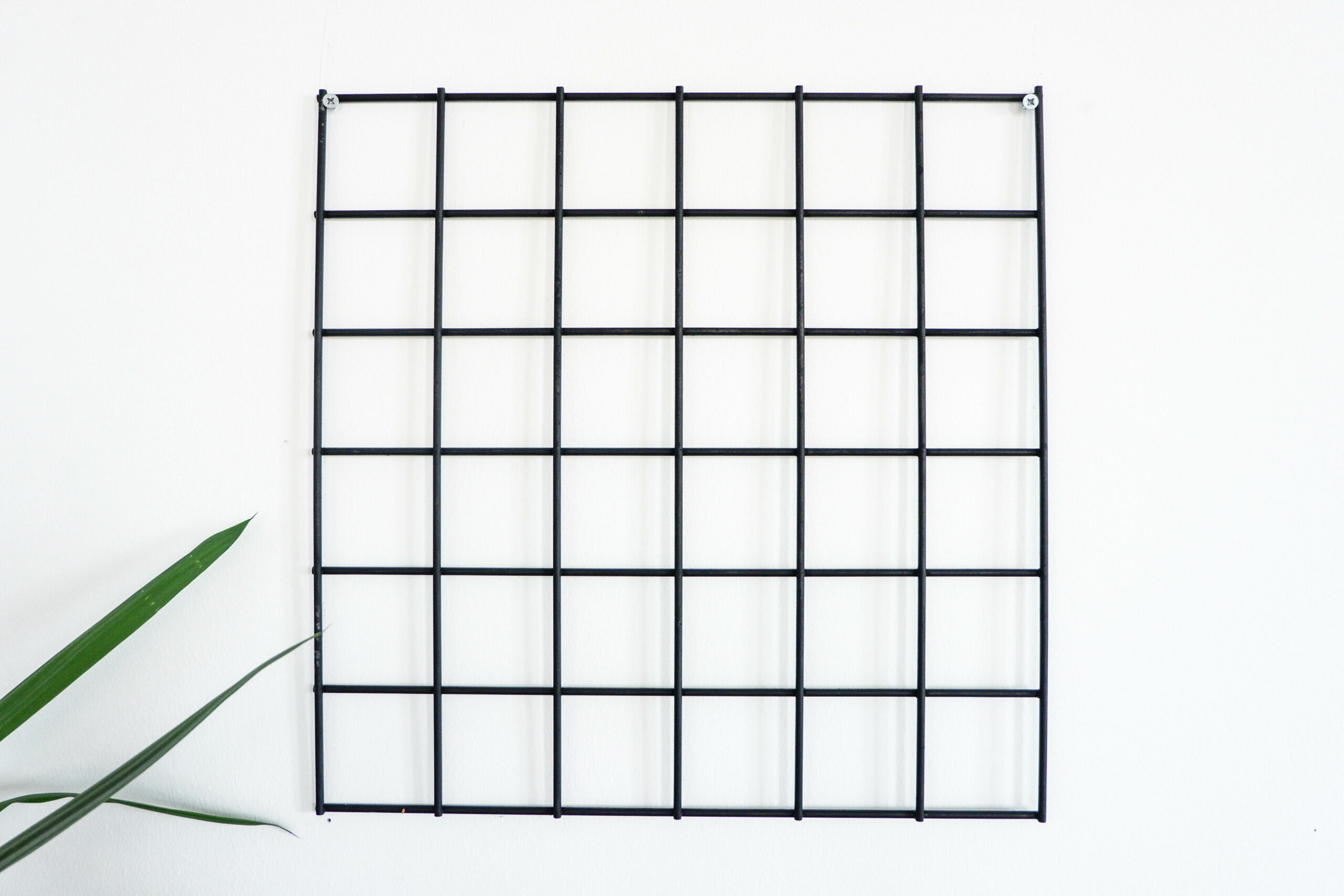 You can hang the grid with many different methods. The easiest is using screws.

Drive 2 screws into the wall – one at each of the top corners of the panel and hang the board on them.
STEP 3 – METHOD B)

Fit the Grid into the Desired Space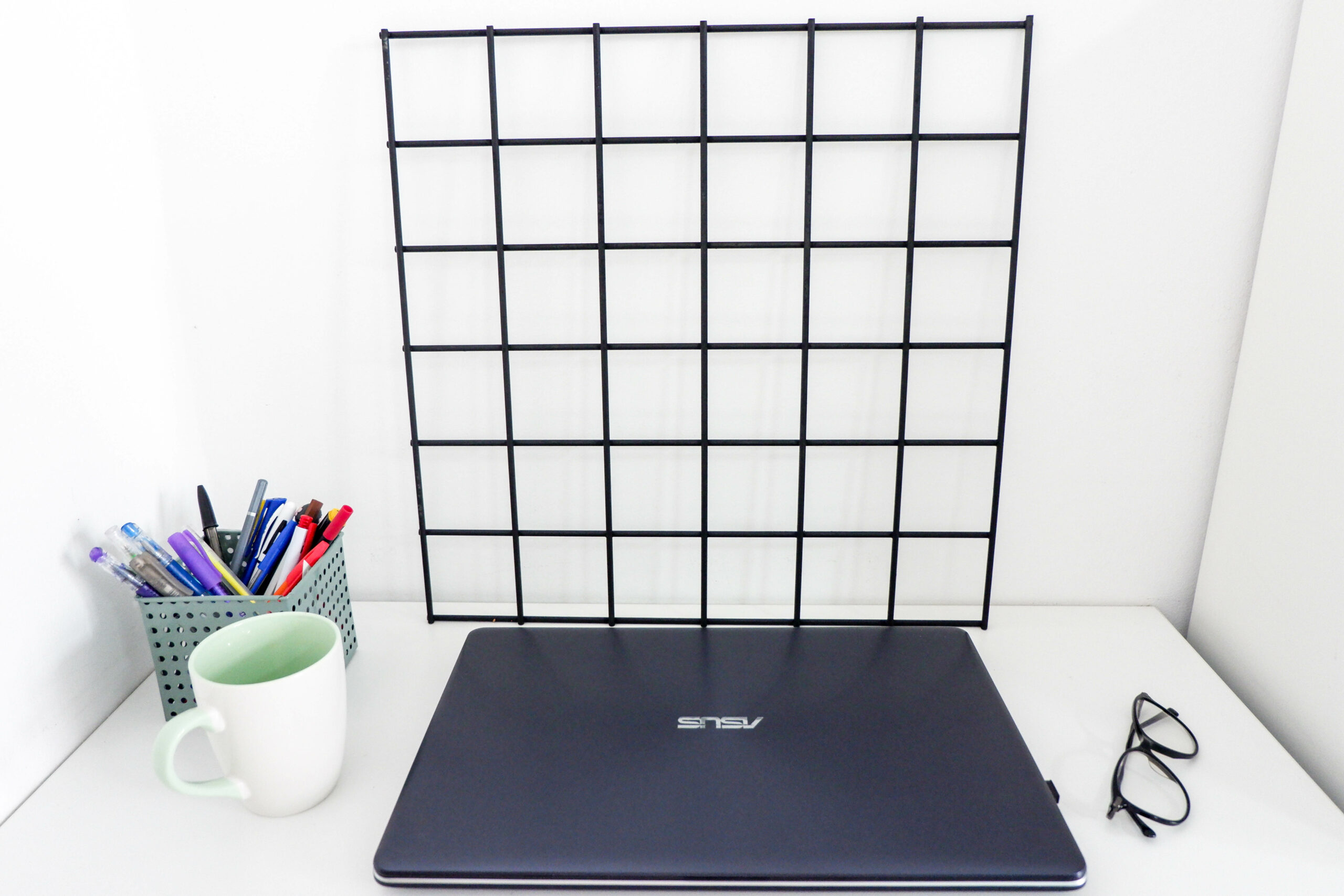 Another easy way is to stand it up on your desk.

Make sure that you place it on a non slippery surface so it doesn't fall when decorated.
Step 4)

Decorate the Grid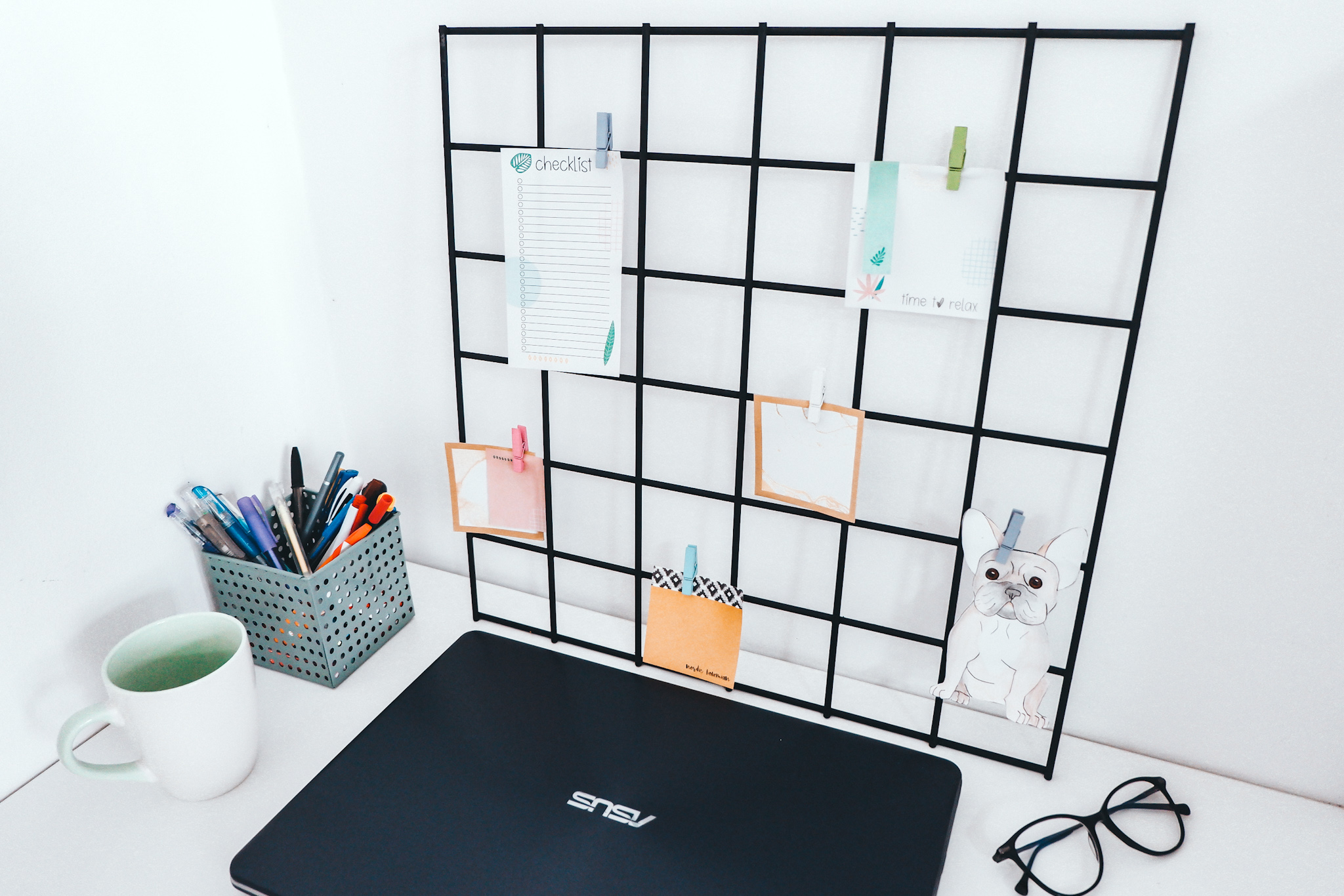 You can hang anything on the mesh with simple clothespins or clips.

From notes to photos and other memories, such as tickets, festival bracelets and more… the possibilities are endless and the only limit is your imagination. 🙂 
TIPS
You can use a metal primer before applying the coloured paint in order to have a smoother surface. This also ensures that the paint doesn't chip.
It is advised to let the paint dry for at least 5 minutes before turning the panel to the other side. 
If the first layer of paint didn't cover the panel entirely, you can spray a second coat of paint.
WARNINGS
To keep things clean and tidy place an old newspaper or any kind of paper beneath the panel before spray painting it.
FURTHER READING