Customer Project of October 2023
WireFence has decided to choose and showcase the best customer project each month!
The team loves to see what customers are up to and how products are being used once they reach their final destination.
So the favourite project is chosen by vote at the end of each month, based on the review images and any additional ones sent via email or LiveChat. 
October's Pick – Garden Remake Project
This month's favourite project belongs to Gavin Thewlis who managed to rearrange his back garden over the span of 3 years.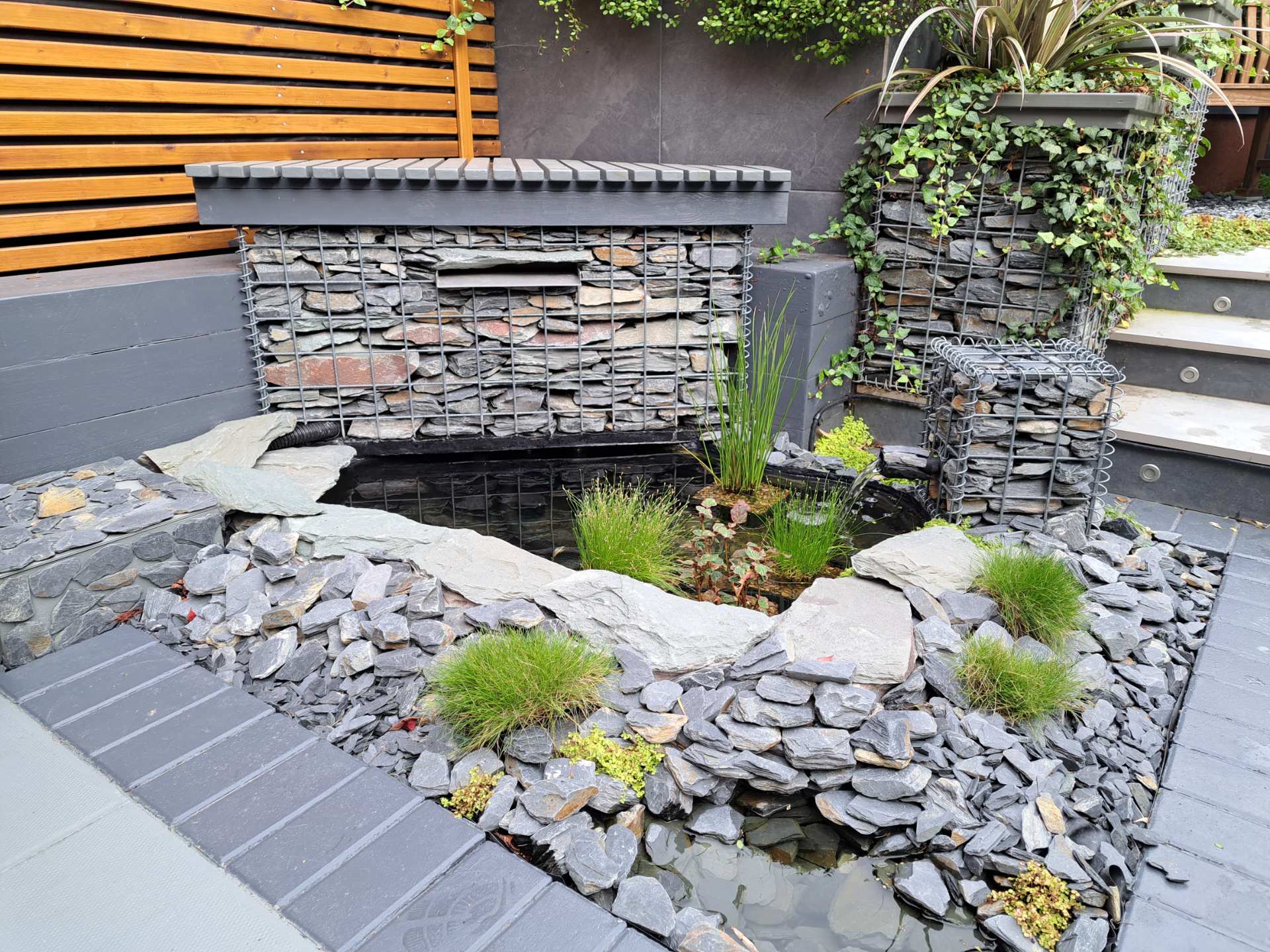 Gavin purchased multiple gabions with the help of which he incorporated gabion water features, a gabion bench and gabion planters to his garden. The baskets give the garden an urban look and besides the decorative aspect, they are also functional.
My project took about 3 years to complete and in that time I purchased all my Gabions from wirefence.co.uk.
My design was to create some raised flower beds with the Gabions to be faced with grey slate stones. The design to be then filled with Urban Jungle style plants.
Finally I designed a pond, which was to consist of a main triangular shaped Gabion waterfall. Then to have a tiny cute square Gabion water feature as an alternative to run during winter.

The team at wirefence.co.uk are very helpful and knowledgeable. If I had any questions they were always on hand to advise me.
I wouldn't hesitate to recommend them to anybody considering a project with Gabions. Thank you all at wirefence.co.uk. – Gavin Thewlis
It would be a shame not to showcase a couple of other lovely customer projects as well, to serve as inspiration for anyone else looking for creative ways to utilize mesh products.
Honourable Mention – Museum Chain Link Gate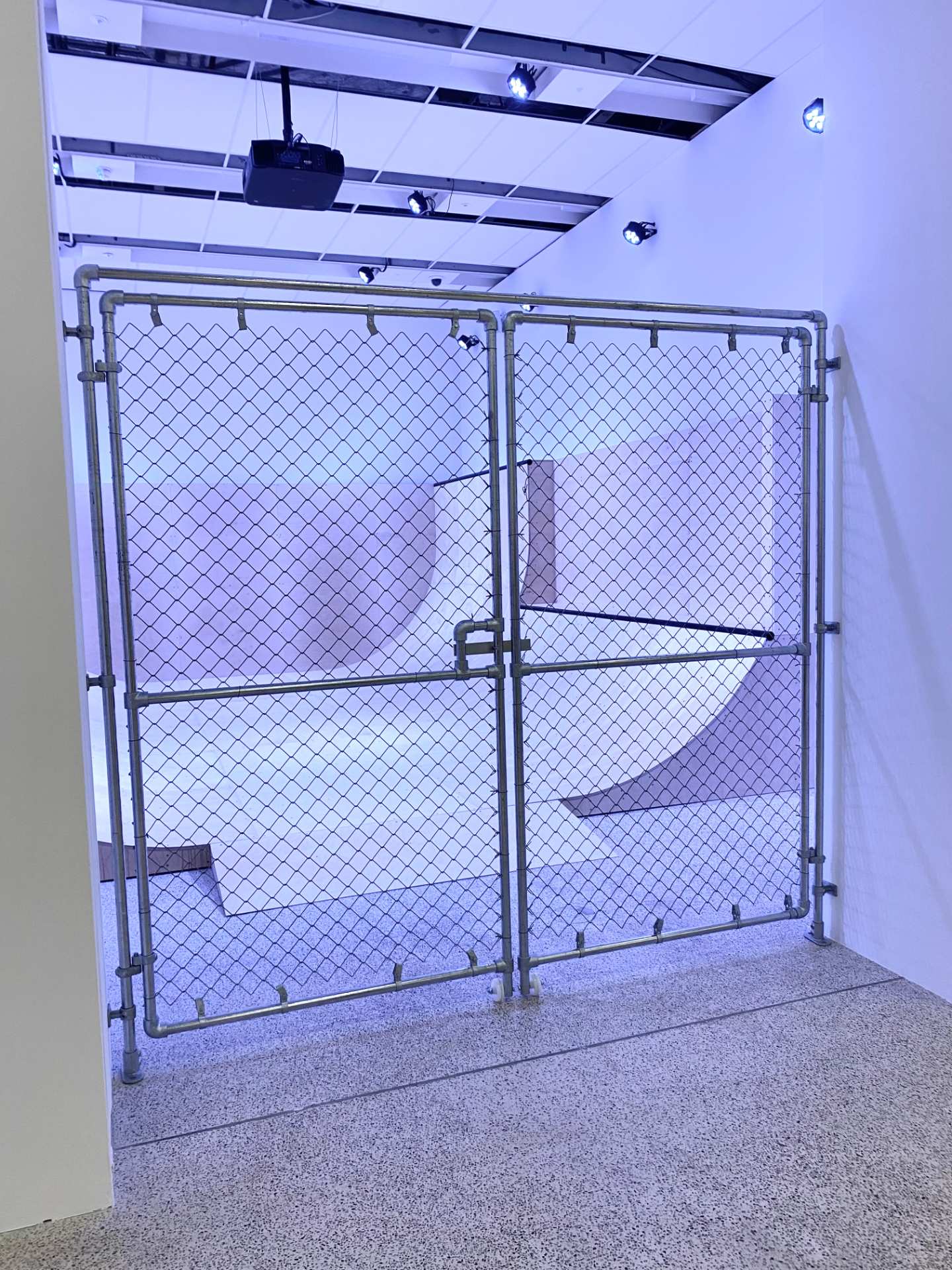 Ben and the guys from Betongpark managed to build a very tidy chain link gate to close off a mini skatepark in the London Design Museum.

The custom chain link fence was certainly a challenge. Delivering it to a quality suitable for the Design Museum standards required a lot of consideration. Firstly, we had a meticulous client who was specific in the style of fence, inspired by the California school yards that early street skaters would frequent. This brief required an entirely bespoke design, as there is no off the shelf product that suited the project. We are fortunate to have a member of our design team who has a background in custom steel fabrication to lead on the design of the gate.

When creating the gate, we definitely benefitted from having a large space outside our studio and a well-equipped workshop. Another factor for the successful project completion was provision of detailed site measurements and the creation of a detailed 3D model. Using interlocking clamps was another key part of the fence's design and construction. Last but certainly not least we needed an appropriate amount of time to develop the designs and fabricate it in full ahead of a tight install schedule. The hardest part was cutting the hole (a mix of pillar drill and dremel drill) for the slider, which we got custom fabricated out of aluminium. – Stuart Maclure (Development Manager at Betongpark Limited)
Honourable Mention – River Bank Retaining Wall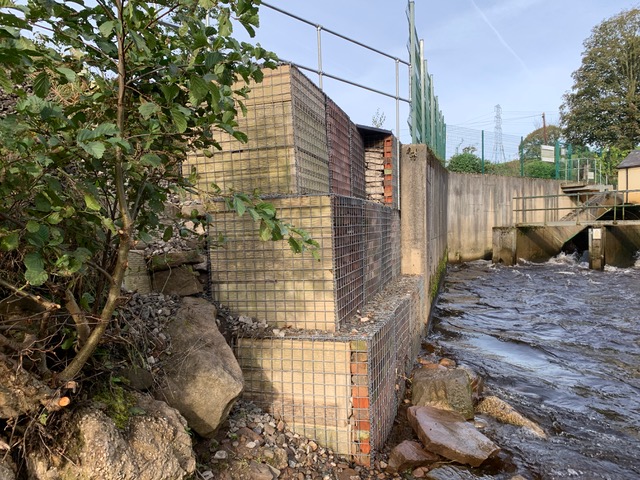 Dave successfully built a river bank retaining wall with the help of our standard sized gabions. He managed to stop the degradation of an eroding part of the bank and also to keep it tidy.
The river bank repair job is finished and we even had an inspection by the Mayor of Stockport when he called on another matter. Thanks for all your help and advice – if only all suppliers were so informative and a pleasure to work with….. – Dave Thompson (Volunteer at Stockport Hydro)