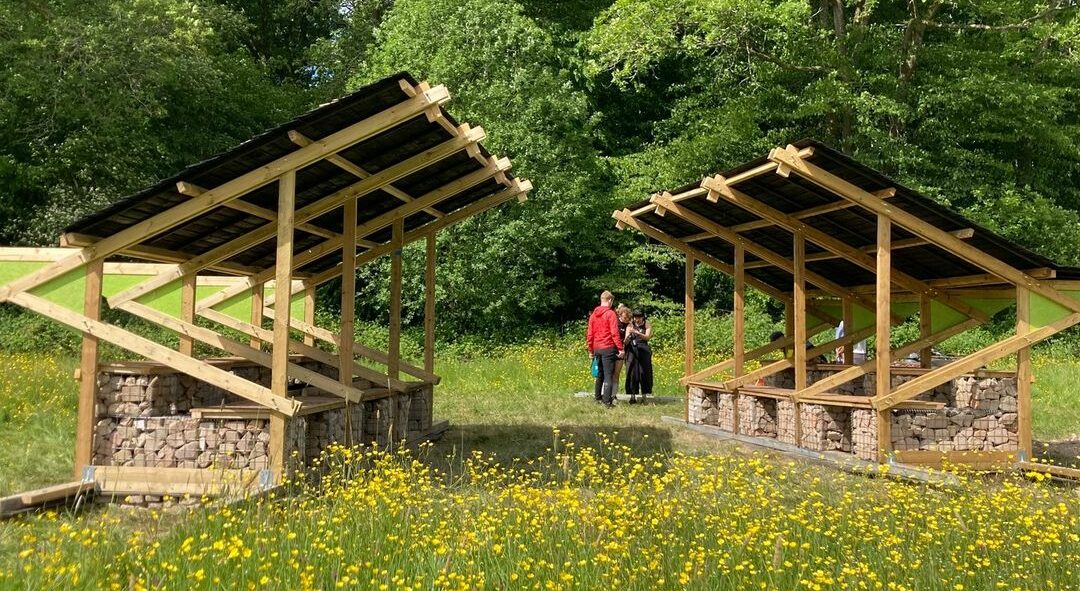 Customer Project of July 2023
WireFence has decided to choose and showcase the best customer project each month!
The team loves to see what customers are up to and how products are being used once they reach their final destination.
So the favourite project is chosen by vote at the end of each month, based on the review images and any additional ones sent via email or LiveChat. 
July's Pick – Outdoor Gabion Classroom 
This month's favourite project belongs to Noah Bennett from Youngwilders. They are a group of friends hellbent on helping nature recovery and since 2022, they have functioned as a fully-fledged non-profit organization.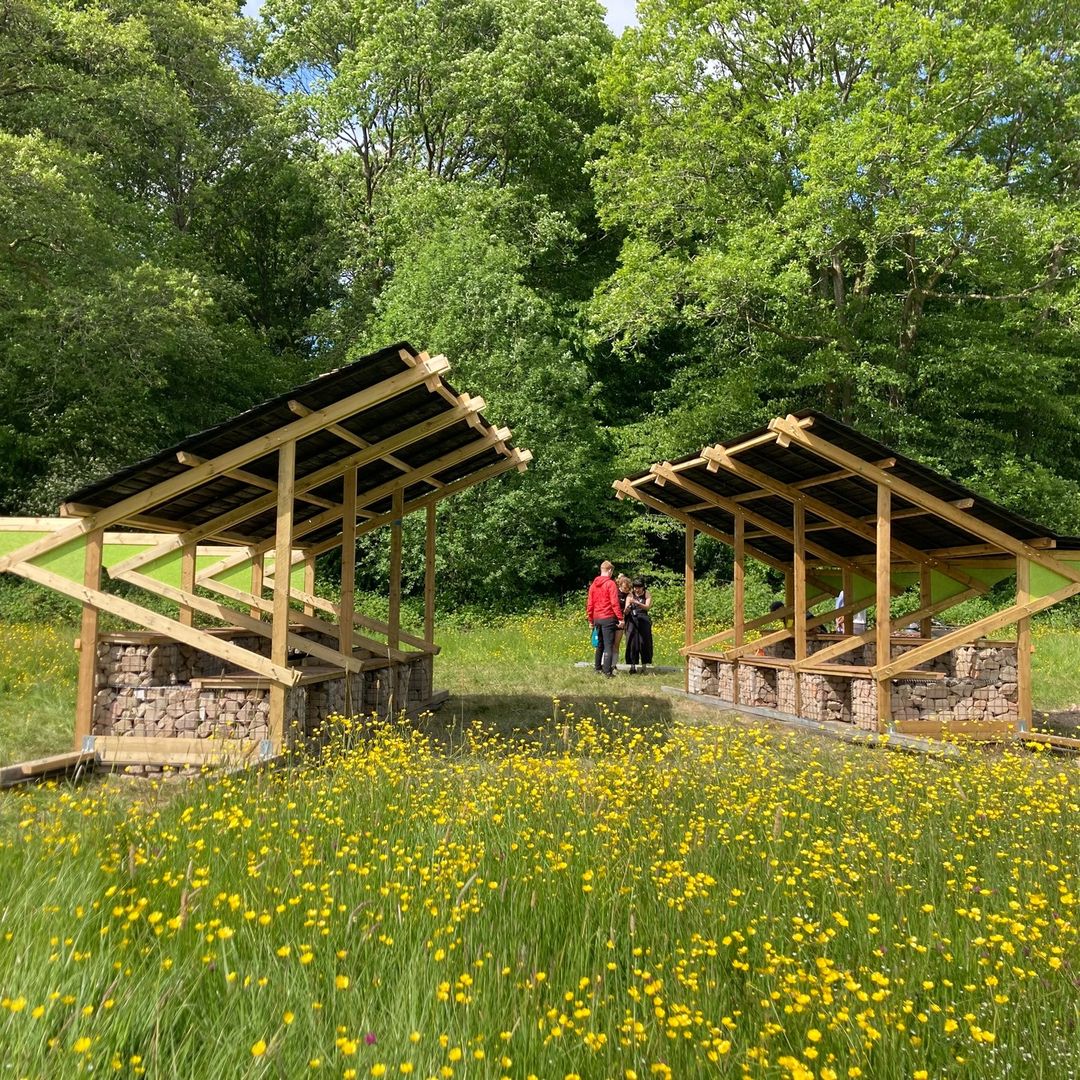 This lovely project illustrates the versatile ways our gabions can be used – even as a seating area for an outdoor classroom. The wooden slats are a unique way of turning gabions into a comfortable and enjoyable seating area where pupils are able to learn and enjoy the nature at the same time. The baskets filled with the light brown stones and the wooden roofing structure keeps the area neat and keeps it all rustic.
It would be a shame not to showcase a couple of other lovely customer projects as well, to serve as inspiration for anyone else looking for creative ways to utilize mesh products.
Honourable Mention – Cat Proof Netting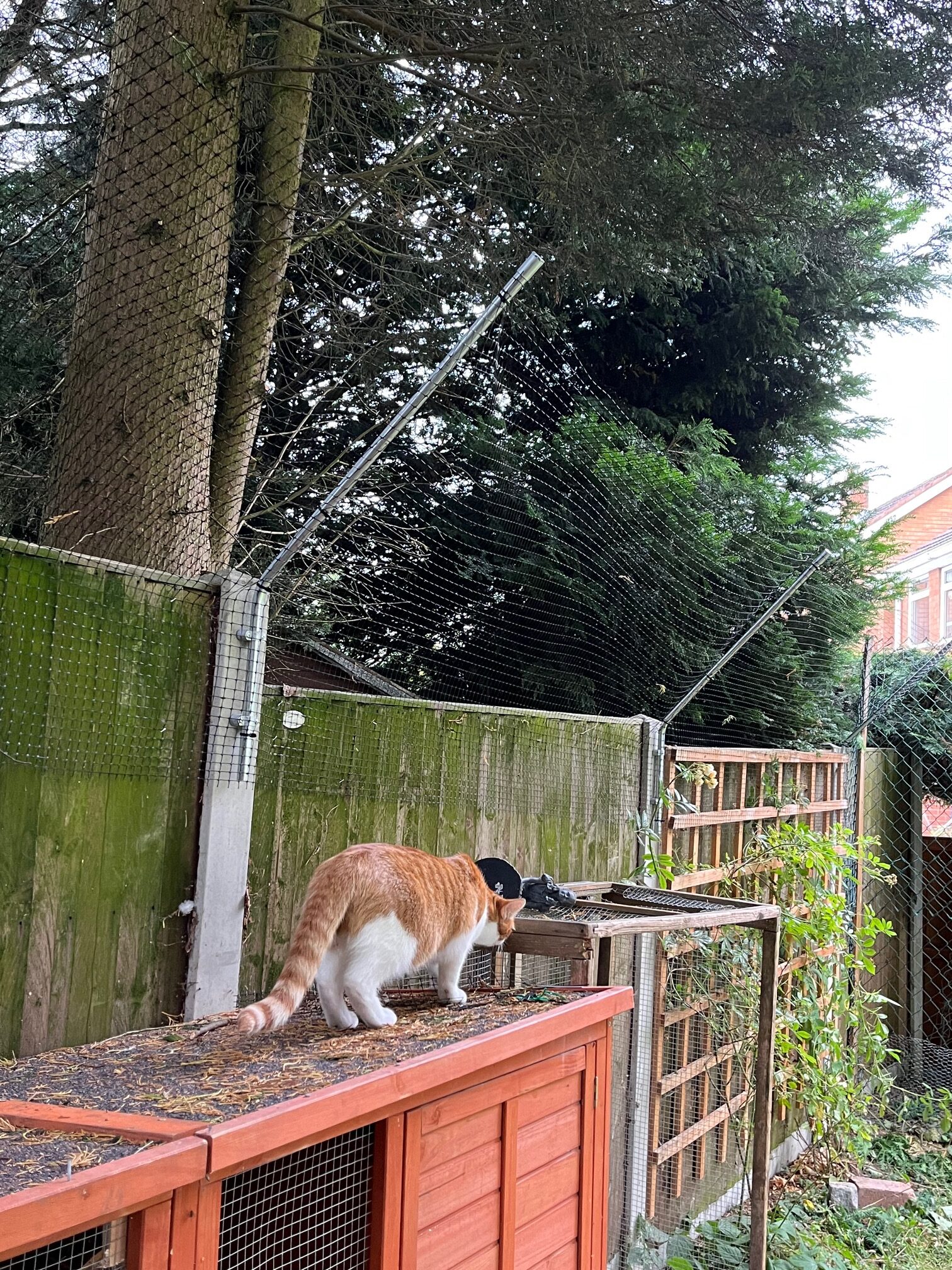 Julie catproofed her garden with our netting to keep it from escaping. We are delighted to hear that our How to Cat-Proof an Existing Fence guide helped bring this project to life.
After recently experiencing the loss of one of our young cats on the road we started researching cat proof fencing to ensure our other cat remained in our garden. We came across WireFence and located the DIY self guide. As we are keen DIYers we purchased the 100m roll of cat mesh and sourced silver conduit poles which we bent and cut to size. We have a large complex garden, with pine trees, hedges, fences, sheds and gates. However installation was straight forward and simple. Within a day we had the garden enclosed and our cat can enjoy being outside again, in a safe space. – Julie Martyn
Honourable Mention – Garden Retaining Wall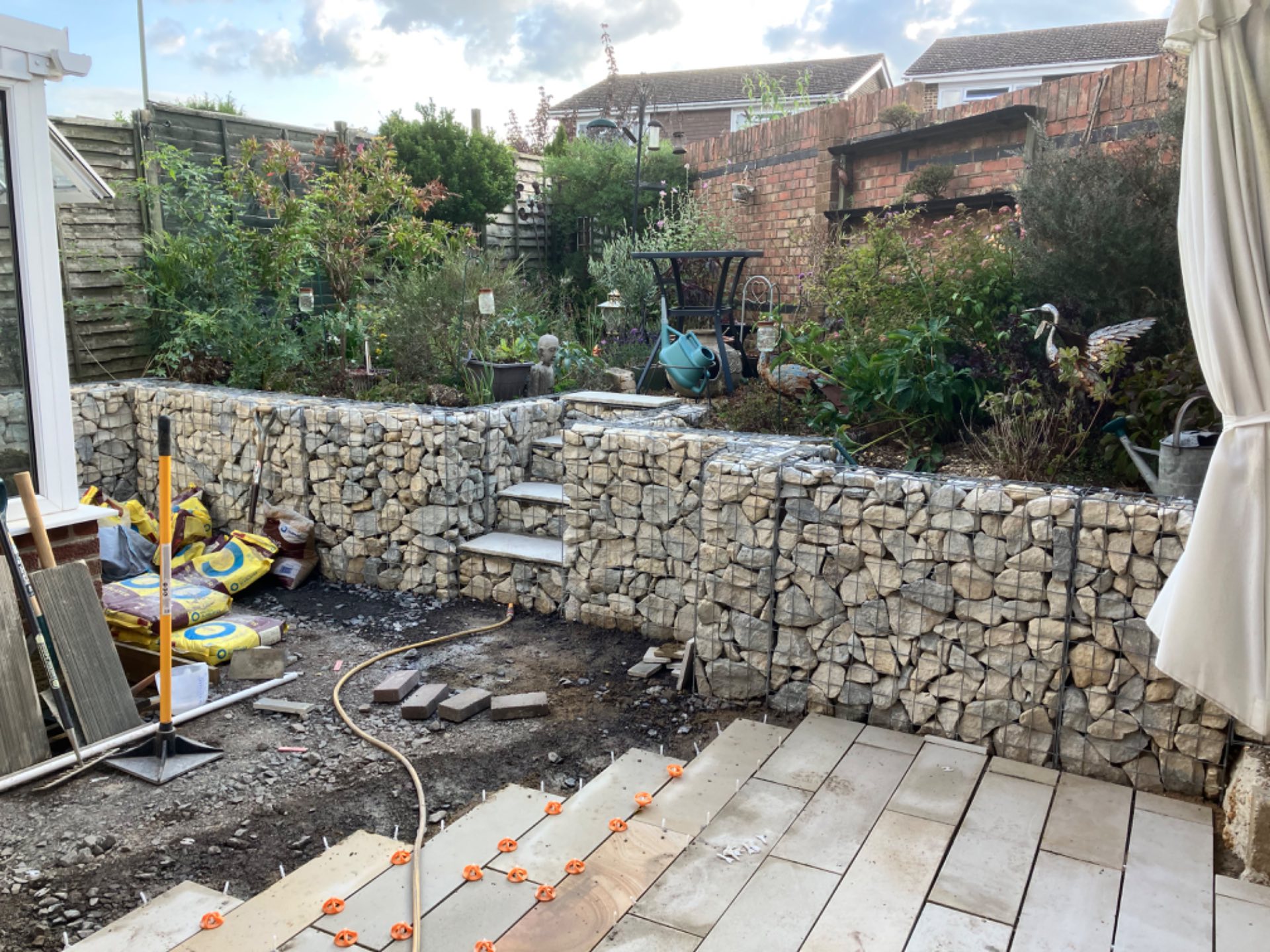 Colin did a great job landscaping his garden. The retaining wall with the additional step section tidies up the garden and gives it a clean, modern look. 
Found this site whilst researching gabion cages to build a retaining wall and was very pleased I did. The cages provided are to a very good standard and can be easily assembled using wire wrap or fencing crimps as I chose to. All in all I'm very pleased with the end result. I am not a builder or landscaper by trade, just somebody who likes to get on with things myself. The idea for the wall came from an episode of grand designs I watched years ago and from that point I have always wanted to have ago and building a gabion wall. The great thing about gabions is there is no need to dig any foundation trenches, you just need to create a strong flat surface ( I used mot grade hardcore) Advice I would give is out plenty into research and planning before you start, talk to any builders you might know and YouTube is full of videos with very useful tips. Finally do not forget to put braces in your cage. I did forget on my first attempt and the result was not pretty, which meant starting again. – Colin Barton
Contributors
| | | |
| --- | --- | --- |
| Youngwilders | Julie Martyn | Colin Barton |
| | – | – |