Garden & Horticultural Fleece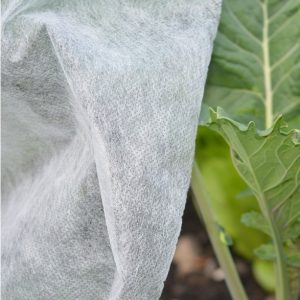 Whether you need protection from frost, rain, birds or animals the horticultural fleece will help you accomplish your 'mission'. Our plant protection fleece is an ideal solution for any agricultural and horticultural environment, starting from the smallest gardens to the biggest farms.
Key Info:
Made of non-woven spun bonded polypropylene
Durable and very strong thanks to it's Thermagro technology
High frost protection
High air and moisture permeability
UV stabilised
Lightweight and easy to handle
Doesn't damage crops
Reduces pest damage
No products were found matching your selection.
Product Technical Details
Length:

 200m – 250m

Widths:

 1.5m – 8m

Colour:

 White
Common uses
Tree and plant protection
Bug and bird damage
Game damage
Anti – frost