How to Fix Chicken Wire to Different Posts & Materials
Below you will find instructions on how to attach chicken wire to different posts and materials.
OVERVIEW
Estimated Completion Time:

Depends on the amount and size of the posts

Experience Required:

Low

Tools Required:

Hammer

Materials Required: Chicken Wire, Staples, Cable ties, Pegs
WOOD OR WOODEN POSTS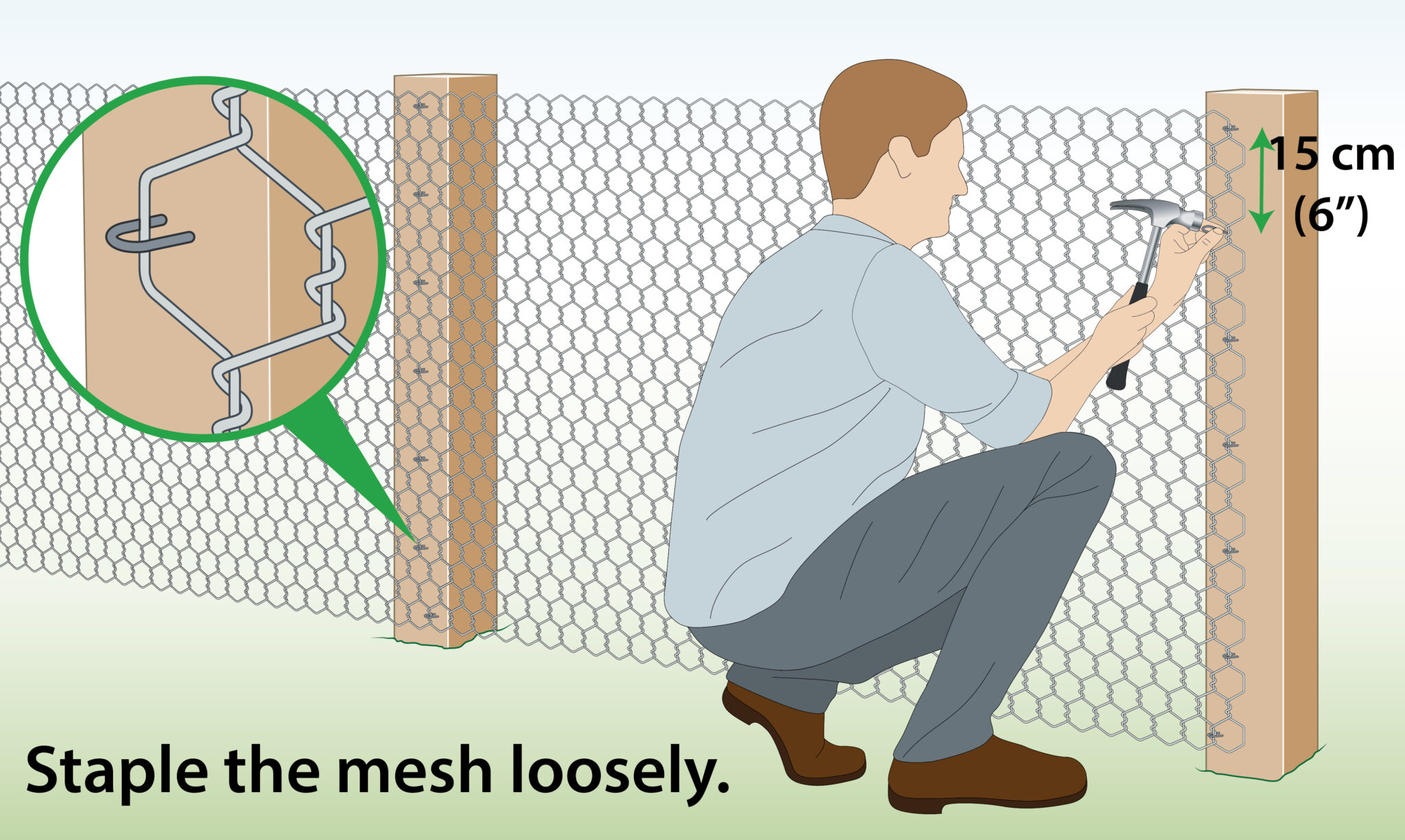 The fence needs to be able to move on impact and temperature changes.
METAL BARS OR POSTS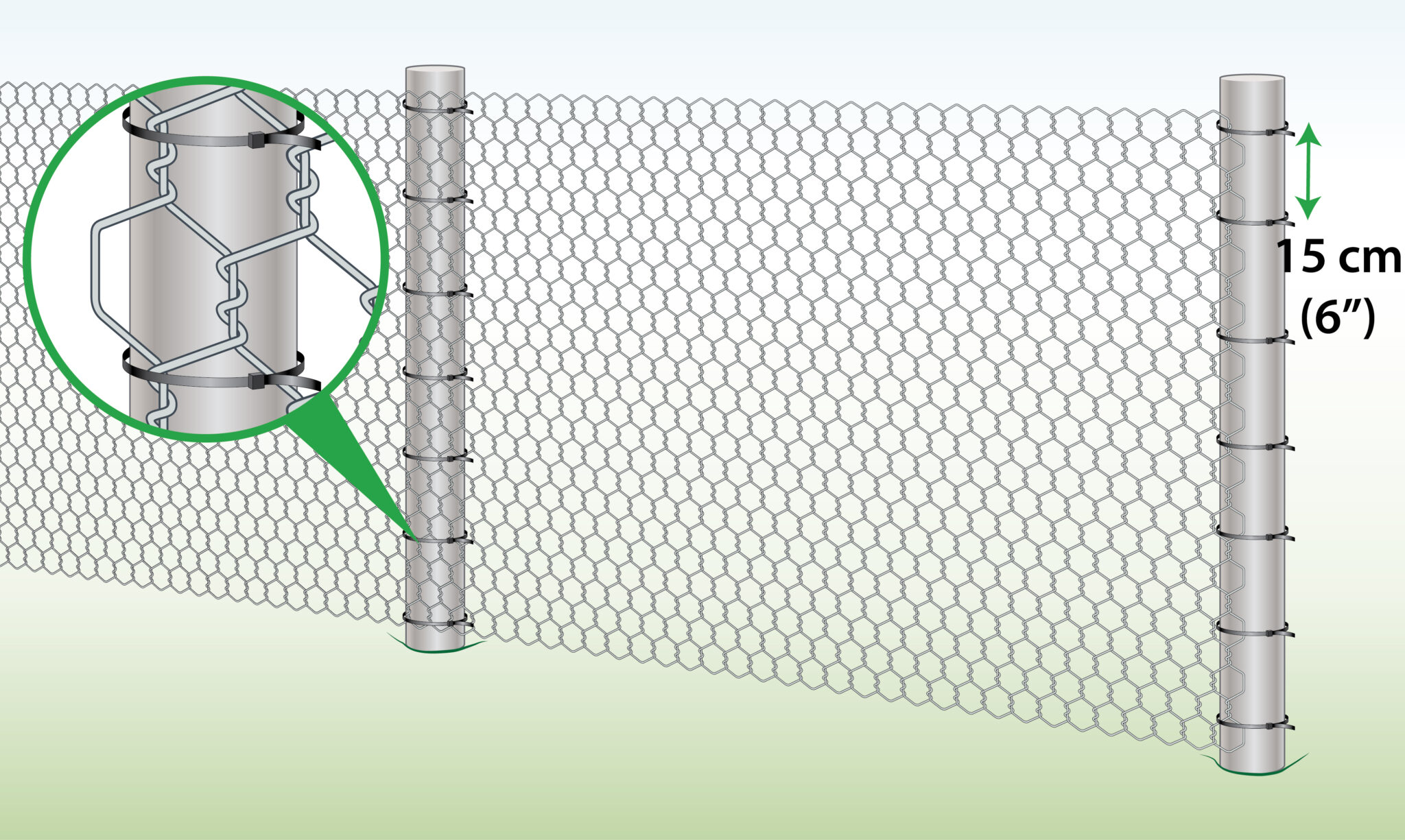 Use cable ties to attach the mesh to the metal posts.

You can cut off the excess plastic after the cable ties are in place.
SOIL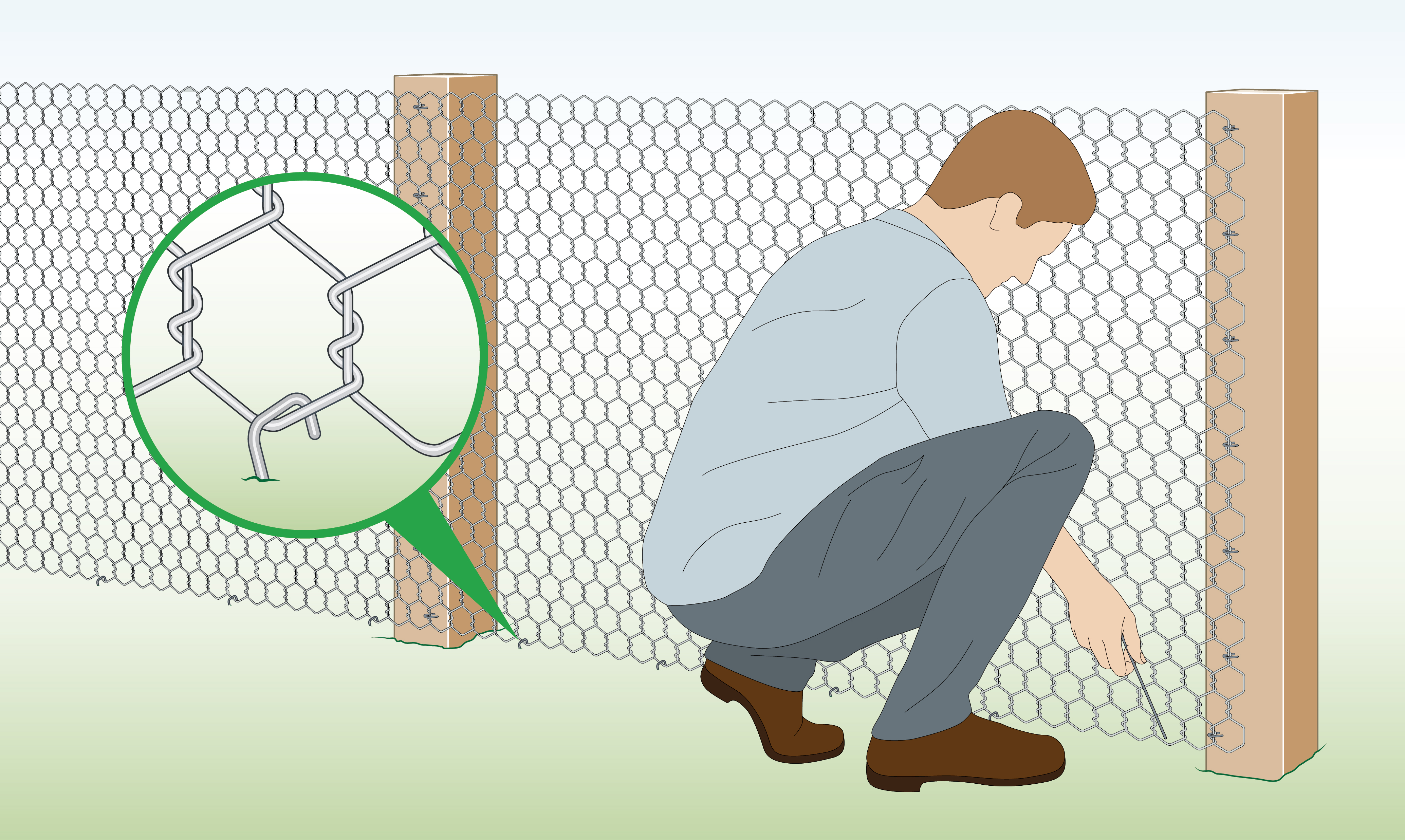 Take some pegs and push them into the ground, making sure that the hook catches the bottom of the mesh hole.
Place the pegs at even distances of about 60 centimeters apart.
EXISTING CHICKEN WIRE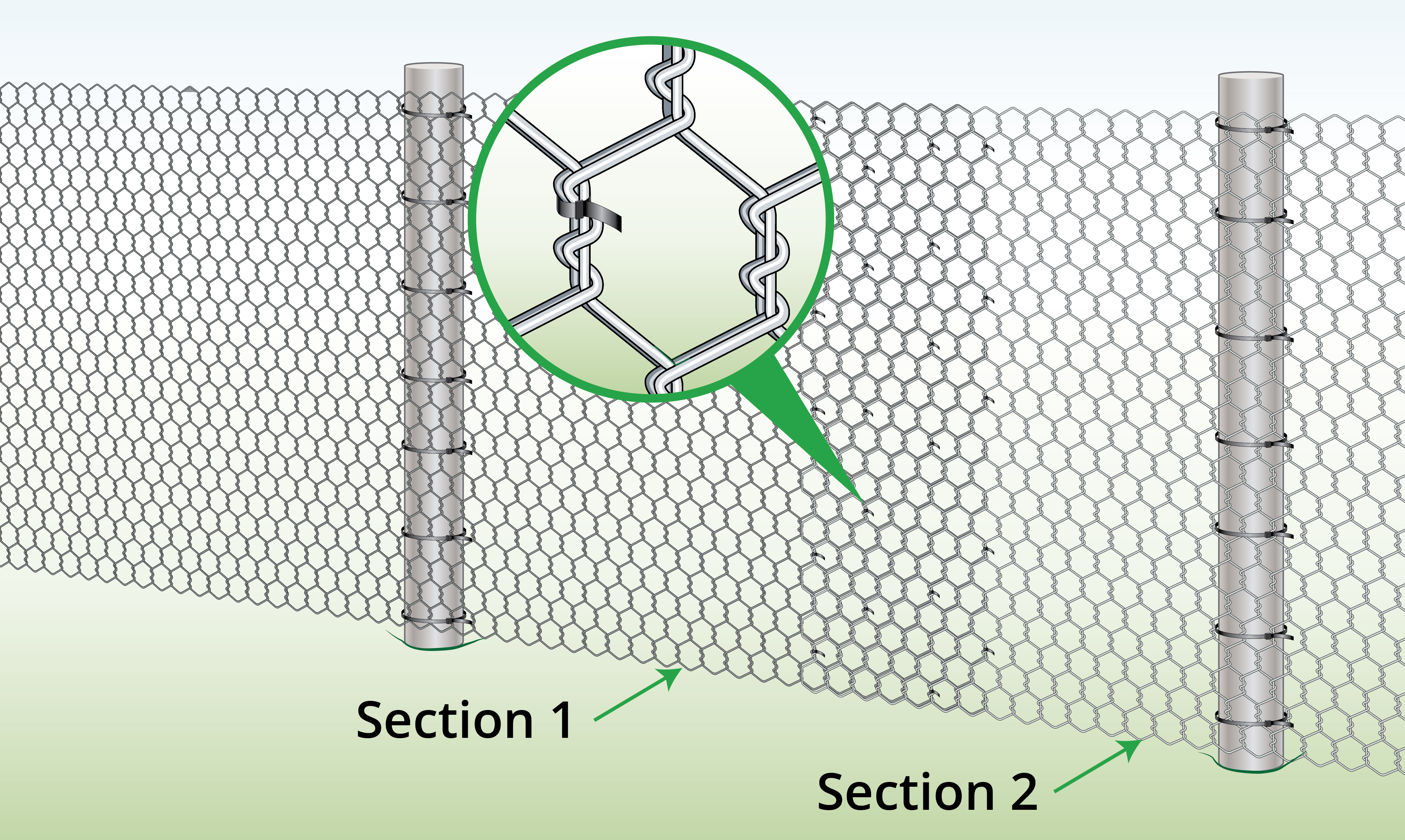 You can lengthen an existing section of chicken wire by placing another section on top.
Use cable ties to join the overlapping sections.
You can cut off the excess plastic for an even finish.