How to Fix Welded Mesh to Different Posts & Materials
Below you will find a step by step instruction on how to attach a welded mesh to different posts.
OVERVIEW
WOOD OR WOODEN POSTS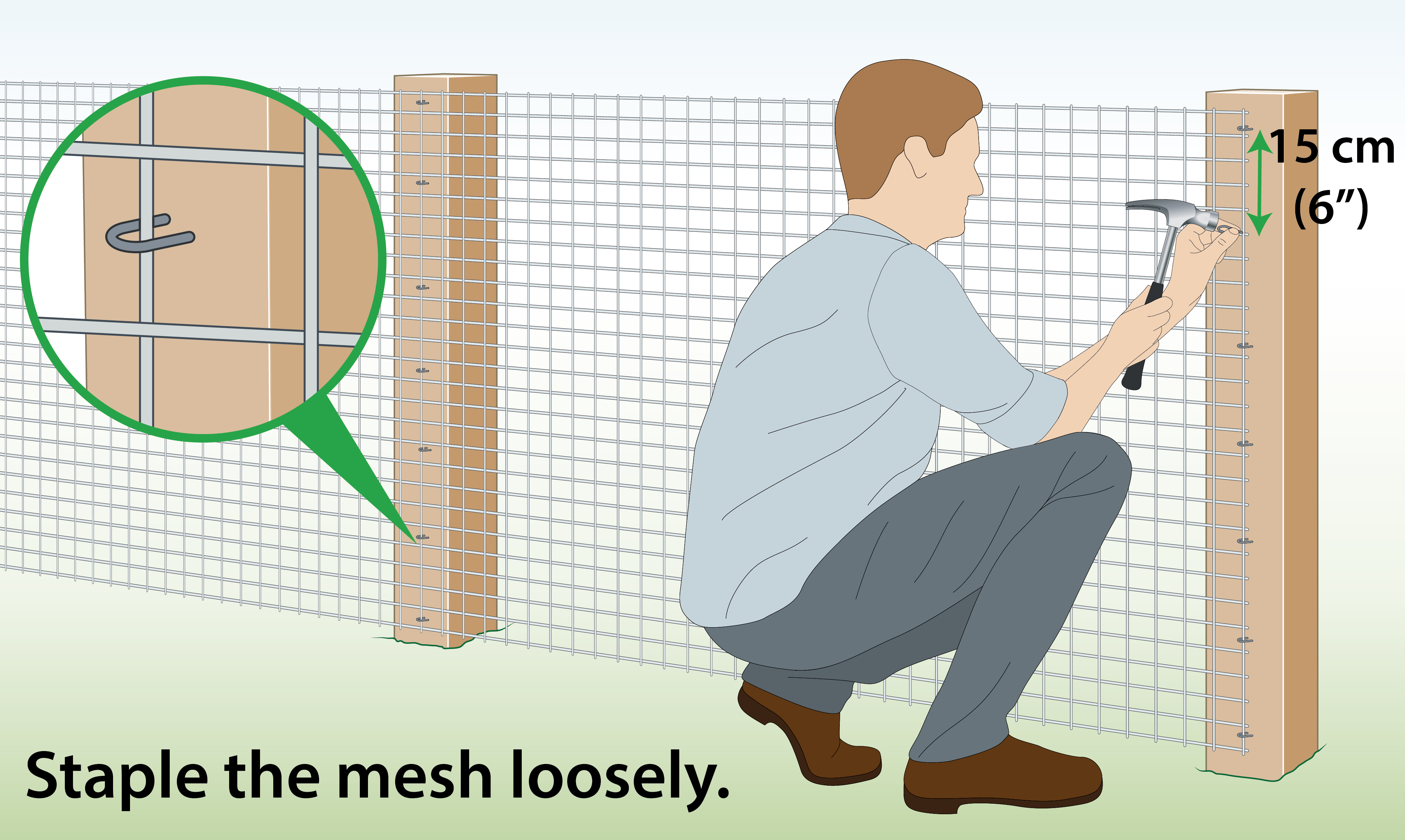 The fence needs to be able to move on impact and temperature changes.
METAL RODS OR POSTS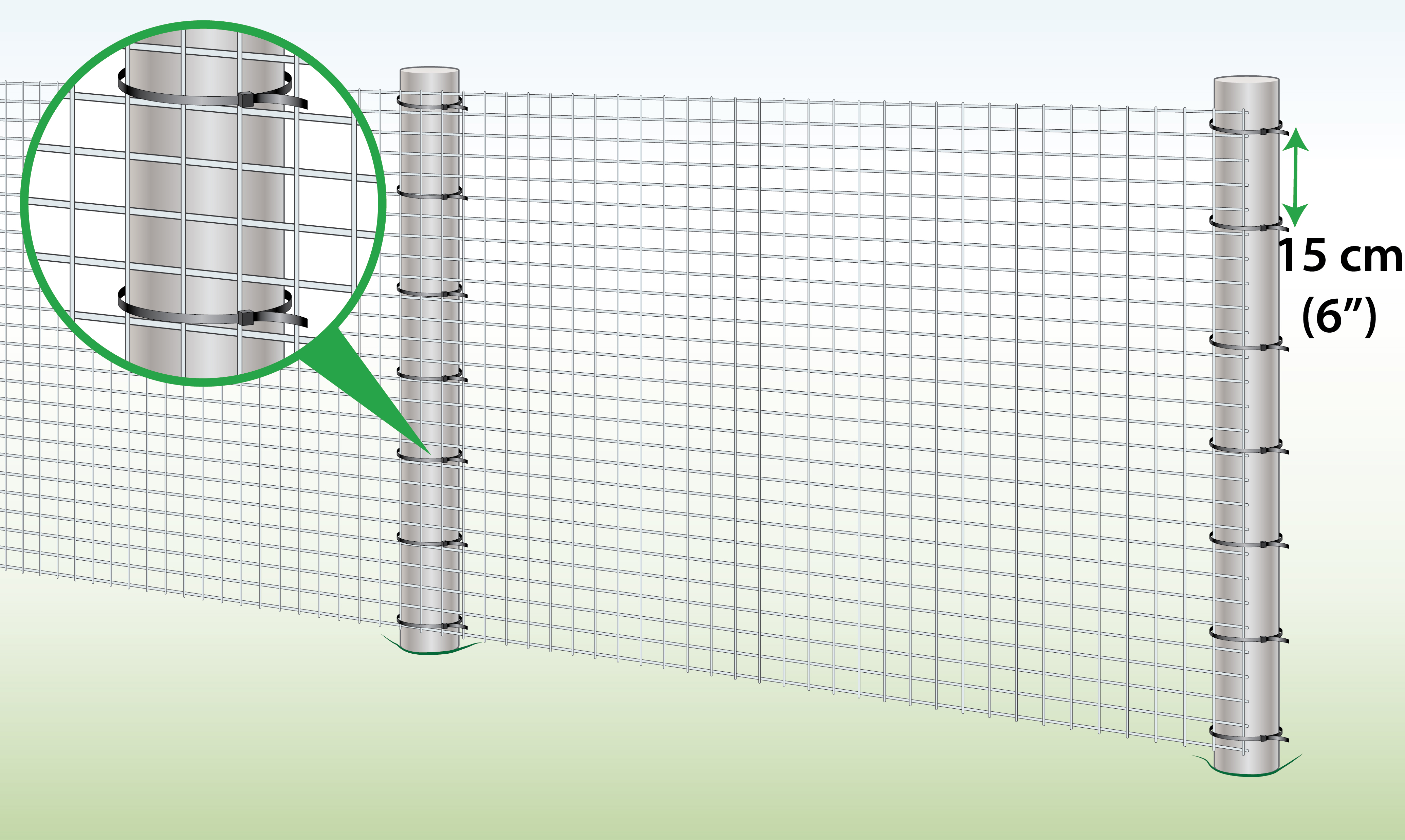 Use cable ties to attach the mesh to the metal posts.
CONCRETE POSTS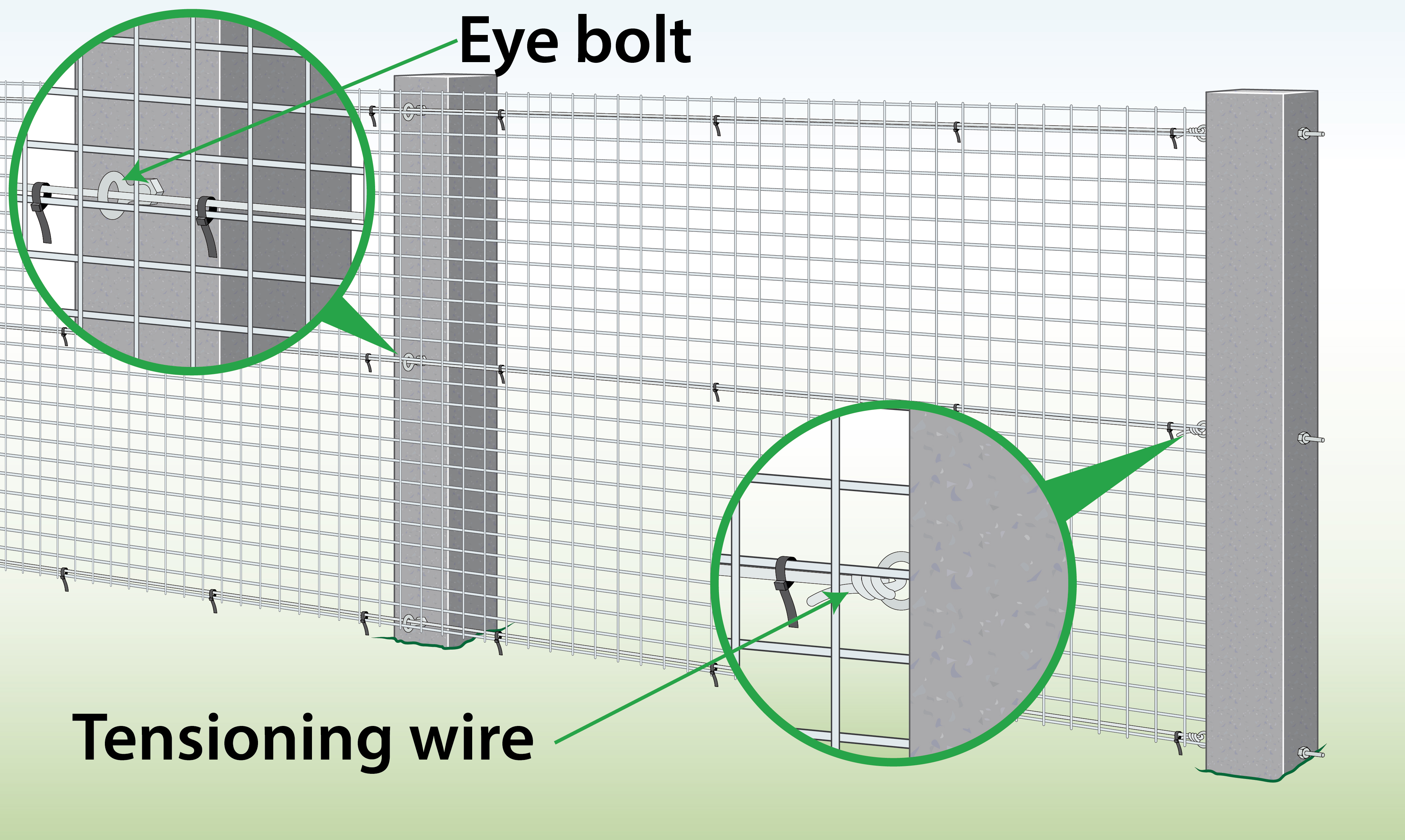 Use eye bolts and tensioning wire to attach the mesh to the concrete posts.
SOIL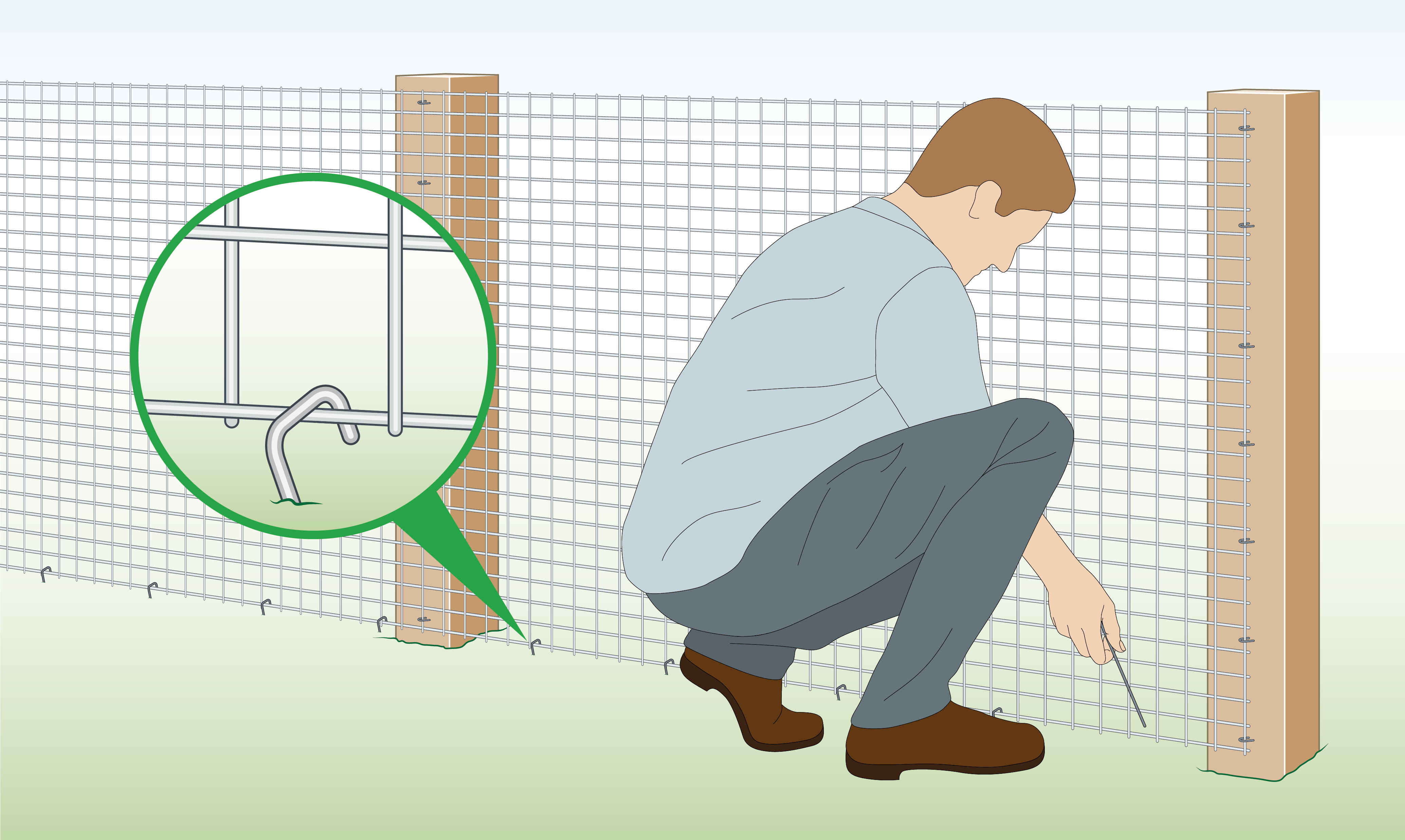 Use pegs to attach the bottom of the fence to the ground. 

Staple the pegs at distances of approx. 60 centimeters, making sure the hook of the peg is attached to the bottom of the mesh holes.
EXISTING WIRE MESH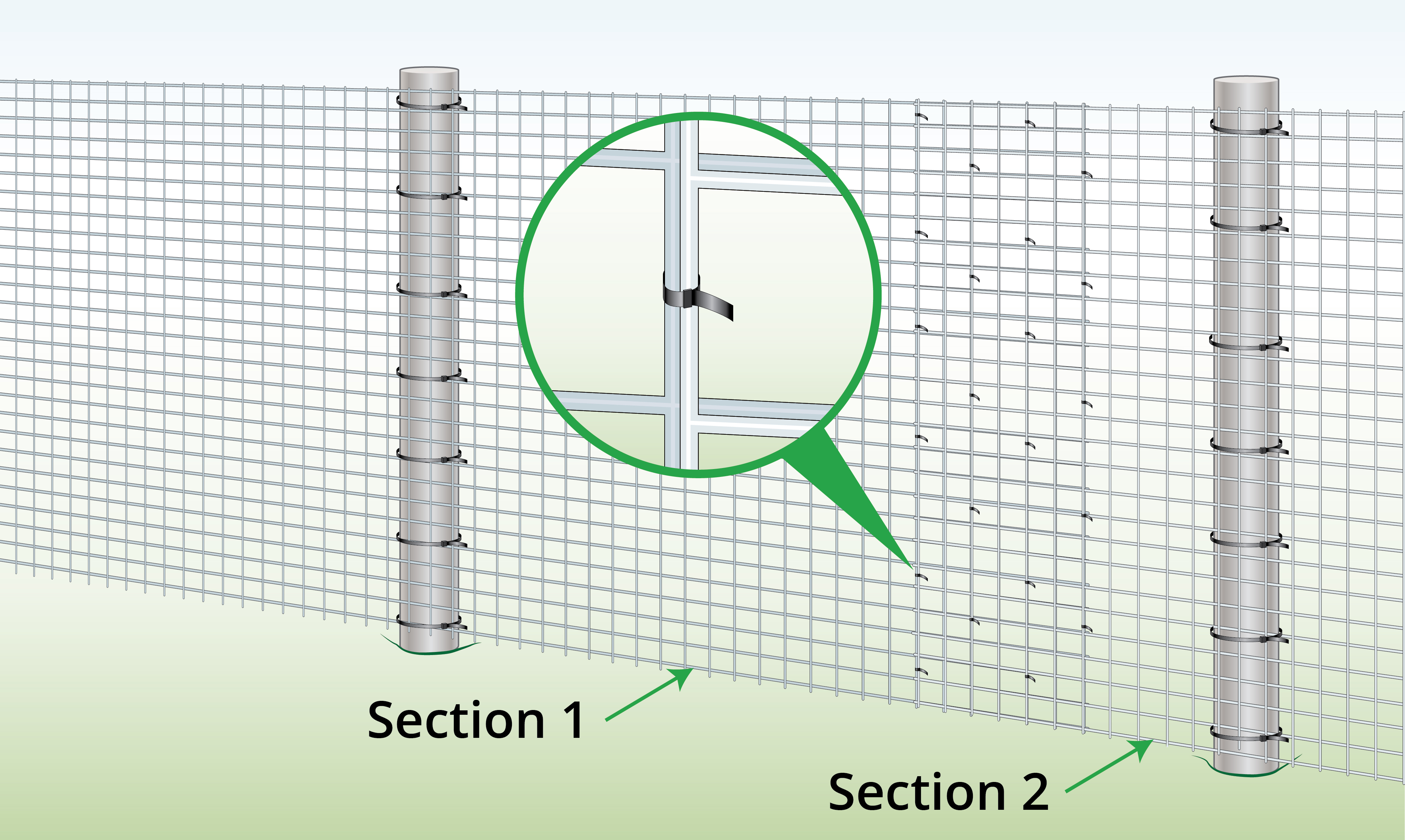 Attach two sections of mesh together by overlapping them and using cable ties to join them.