Grey PVC Fence Panels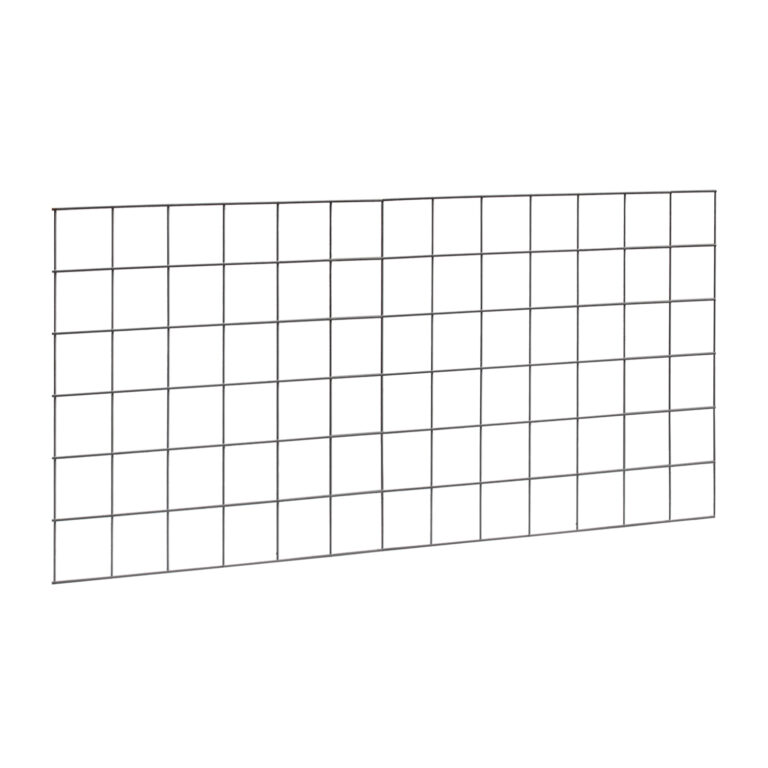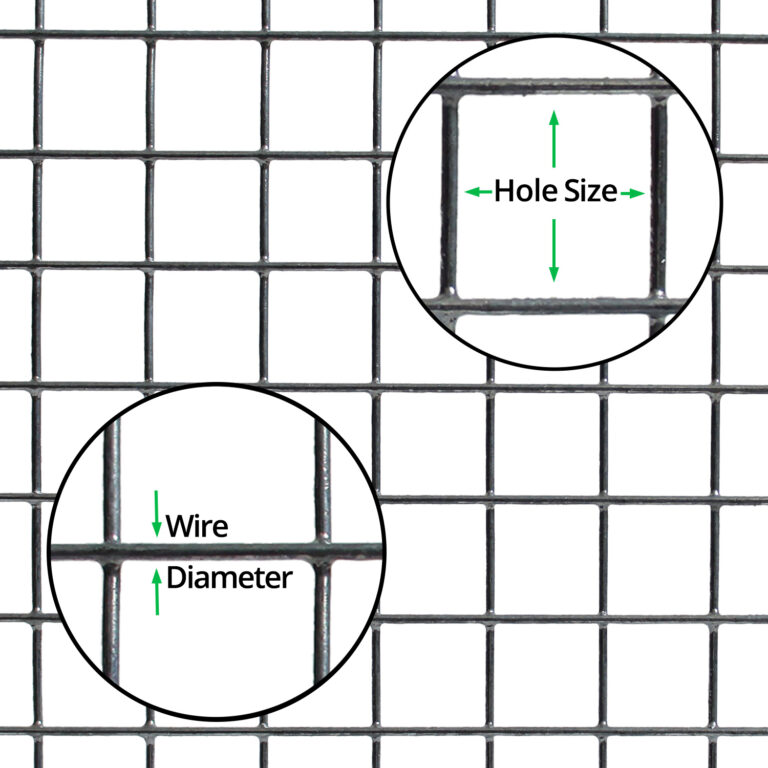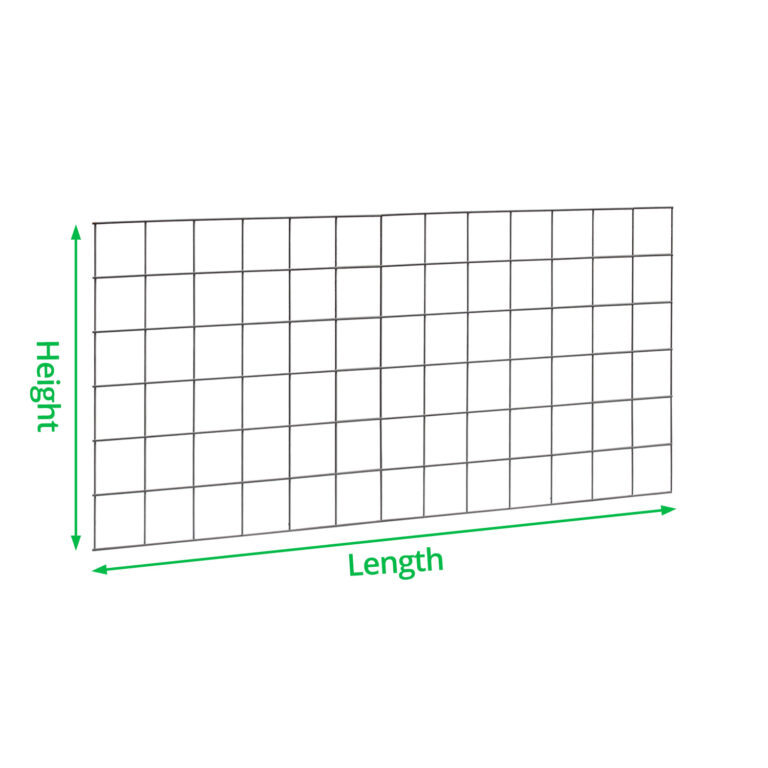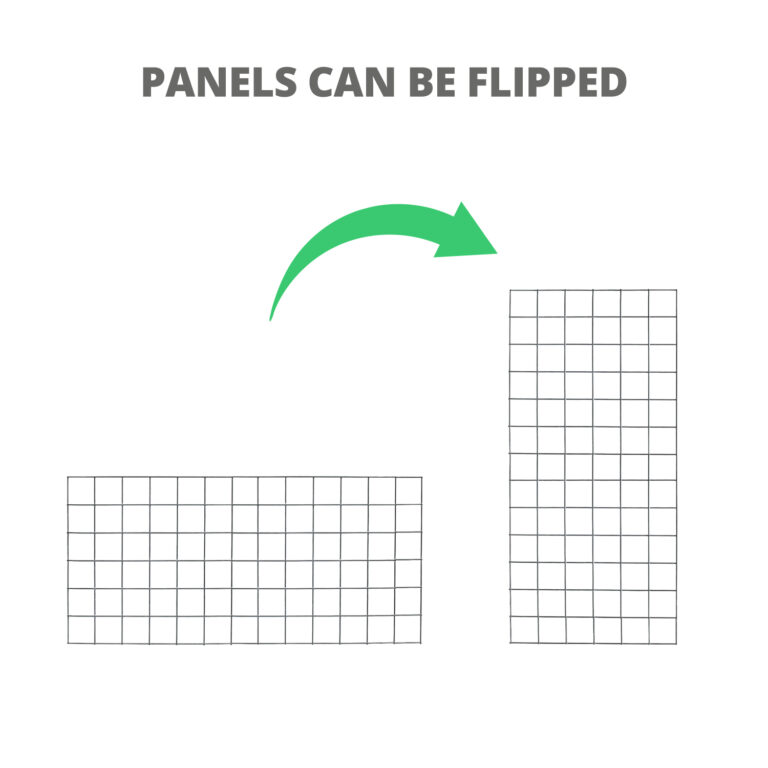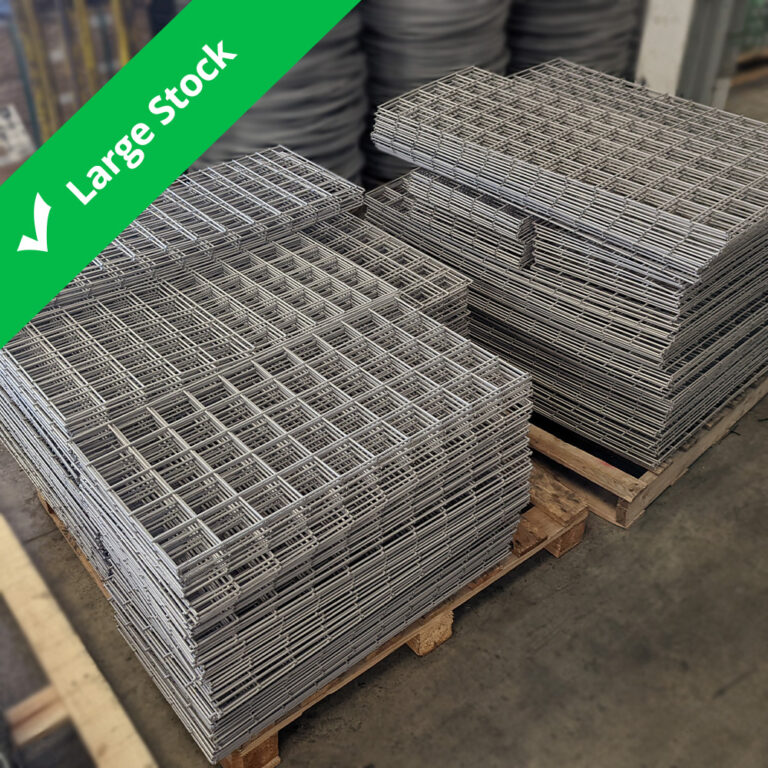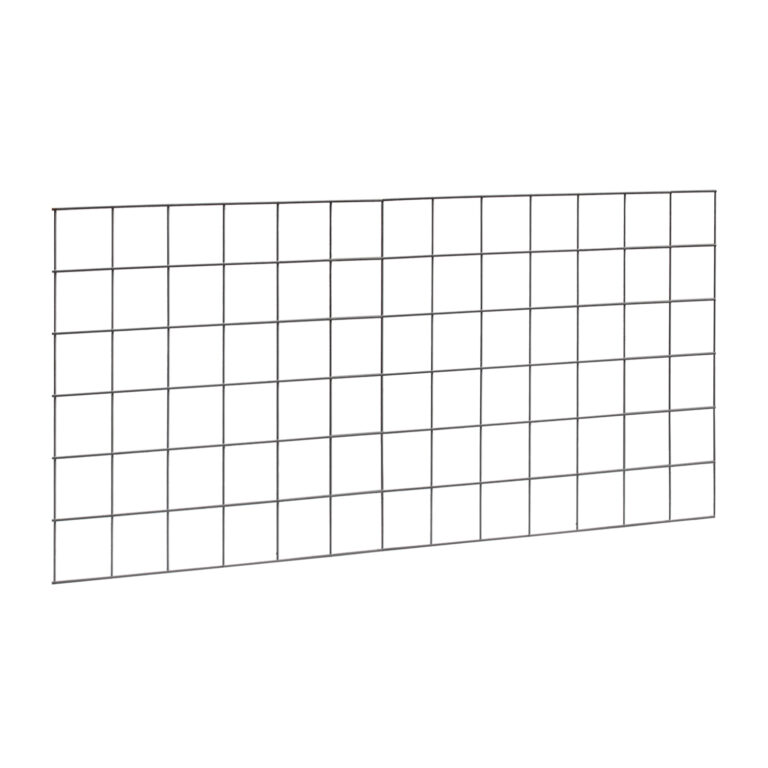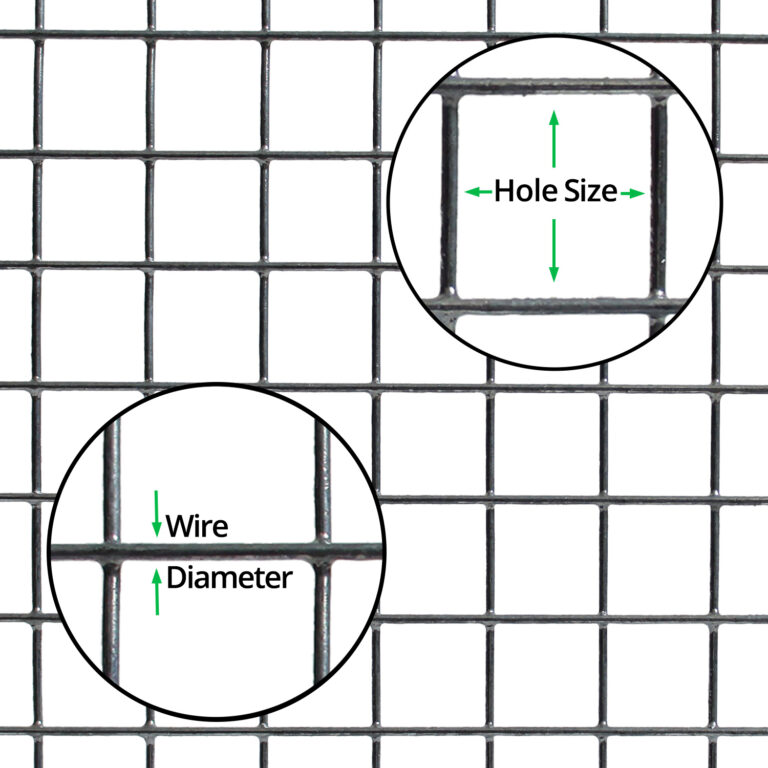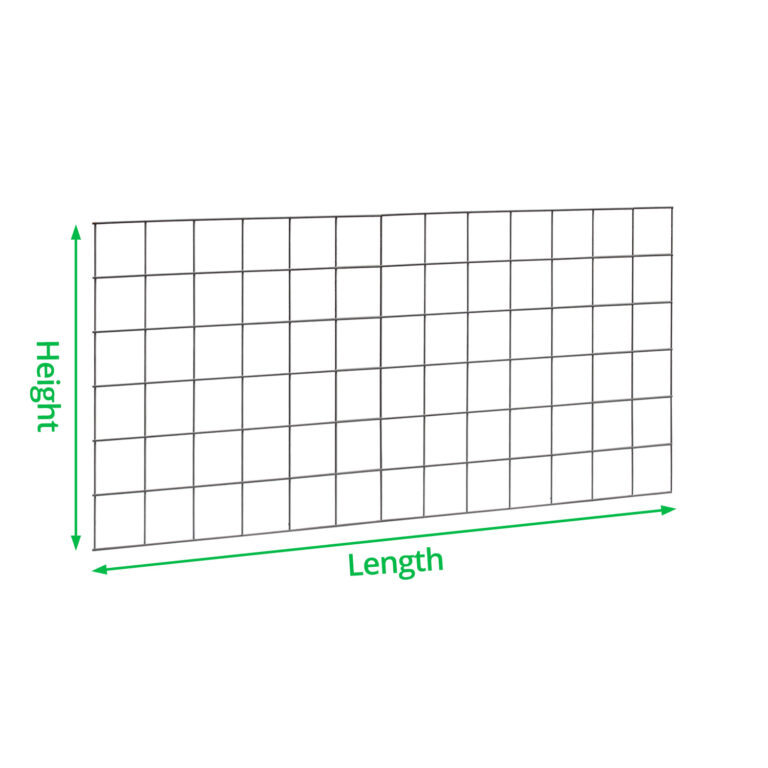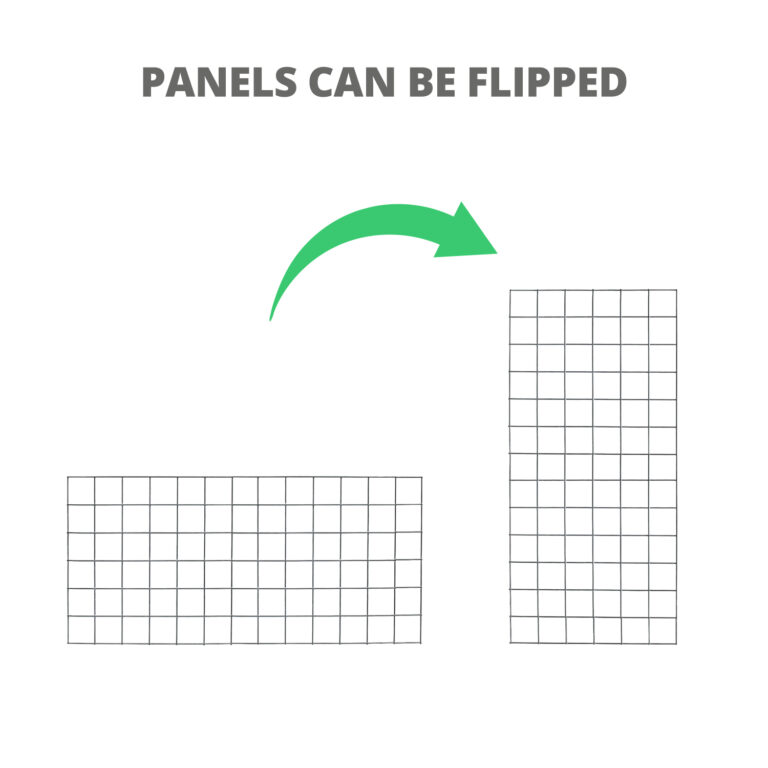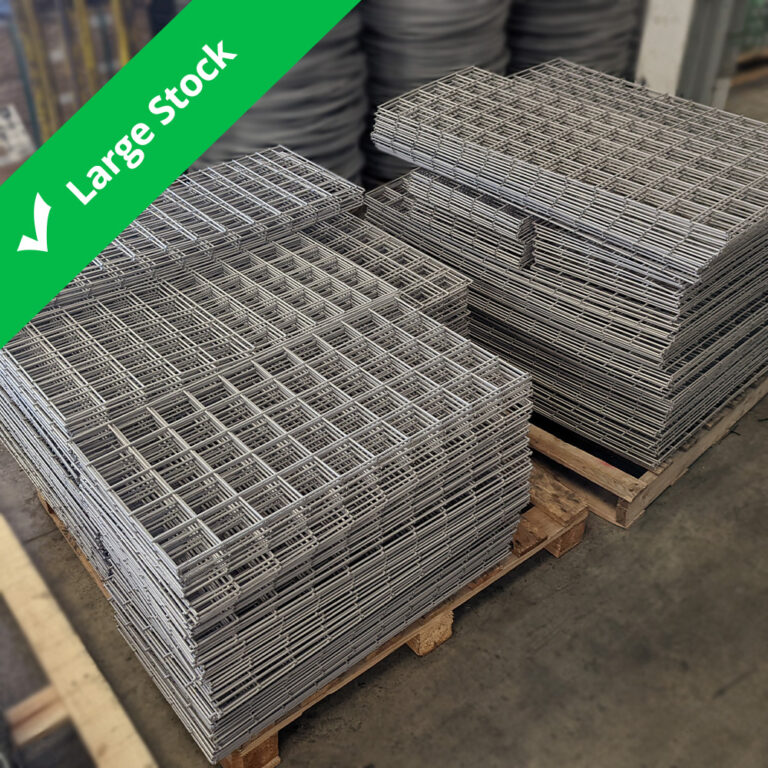 Grey PVC coated welded mesh panels with 75mm x 75mm holes. Used for multiple applications from security fencing to dog fencing.
We advise you order a minimum quantity of x3 panels to prevent damage during transit.
Manufactured in the UK, to BS EN standards.
Starting from £4.99
Scroll for more details
Metal Fence Panel Overview
 
PVC Coated
Max height
6.6ft (202.5cm)
Max wire diameter
4.3mm
Security fencing
Yes – Security fencing starts at 2.5mm
Perimeter fencing
Yes – for commercial uses we suggest 5mm thick wire
Garden fencing

 

High-security fencing
See High Security for detailed information
Dogs: keep in or out
See Dog Fencing for detailed information
Animals: keep in or out
See Animal & Pet Fencing for detailed information
Farm perimeter fencing
See Farm Fencing for detailed information
School perimeter

 

Playground

 

Railways

 

Housing Estate

 

Inner City

 

Public railings

 

Industrial & Warehouse

 

High-security areas

 

Airports

 

Data Centres

 

Marine environments

 

Prevent climbing
 
Note
The taller the fence and the smaller the mesh holes the less likely the security fence can be scaled.
Climbing difficulty
Medium
Max height
1.8m (6ft)
Min hole size
75mm x 75mm
Max hole size
75mm x 75mm
Increase difficulty
Install barbed wire at the top of your fence
Increase difficulty naturally

Grow rose bushes up the mesh which has the added benefit of looking good. in addition, there are no height restrictions for rose bushes which allows you to make your barrier taller.

Strength: Prevent cutting through
 
Note
The thicker the metal wire the less likely it is that the wire can be cut through. Machinery such as cordless angle grinders makes it impossible to create a 100% vandal-proof barrier.
Max wire diameter

4.3mm (9g)

Heavy

Can wire be cut?
Yes – all types of fencing can be breached using cordless angle grinders bolt cutters, etc
Financial
 
Cost
££
Cost per sq m (starting from)
£3.29
Discount for multi purchases

– viewable on product pages & automatically calculated for you during checkout

Minimum qty available to purchase
1.8m
General
 
Delivered as
Panel
 
If the weight exceeds 33kg delivery will be on a pallet
Made in
UK
Conforms to British manufacturing standard
Yes – see product category or pages to view specific BS EN standards
Construction
 
Mesh construction
Welded
Hole size available
75mm x 75mm
Wire diameter available
3.8mm – 4.3mm
Length
Can be joined together to create any length required
Colour
Grey
Average product weight
2kg
Strength and environment
 
Corrosion resistance

 

Life expectancy under normal conditions
20 years

Suited to Environments

C2 – C5
Installation
 
Experience required to install
Low
Speed of installation
Quick
Can be installed with wooden posts

 

Can be installed with metal posts

 

Can be installed with concrete posts

 

Qty of people required
1
Cut using
Bolt cutters
Handle with protective gloves

 

Installation instructions
Download
Installation Instructions
The following instructions show how to install a panel fence using T Posts.
To Do
Explanation

Step 1 – Mark Area

Mark a straight line for the fence between the two end posts.

Step 2 – Measure Distance

Use panels to measure the distance between the posts.

Step 3 – Install End Posts

Drive the end posts 50cm into the ground using a post driver or mallet.

Ensure the posts face in the same direction.

Step 4 – Check for Same Height

Secure a string between the end posts, then check their installation height with a tape measure.

Step 5 – Check for Straightness

Use a spirit level to confirm that the posts have been installed perfectly straight.

Step 6 (Optional) – Set in Concrete

To achieve a stronger and more secure fence, place your posts in concrete by digging a 50cm hole and pouring cement into it for your post to sit in.

Step 7 – Install Middle Posts

To install middle posts, repeat steps 3-5.



Be sure to verify that the posts are oriented in the same direction and are being installed both straight and at the same height.



If you desire an even stronger fence, you can also use concrete to secure the middle posts.

Step 8 – Attach Panels

Begin at the end post and fasten the mesh to it using cable ties, which can be threaded through the pre-drilled holes in the post.

You can add additional cable ties by enclosing the entire post.

Alternative Option

Increase the spacing between the posts by overlapping the panels. Connect them by securing them together with cable ties.
Attachments
Attach to:
How to:
Wood/
Wooden Posts

(Staples)

Metal/
Metal Posts

Concrete Posts

Soil

(Pegs)

Wire Fence
Downloadable PDFs
Specifications
Guides
Installation